2019 NFL Regular Season Review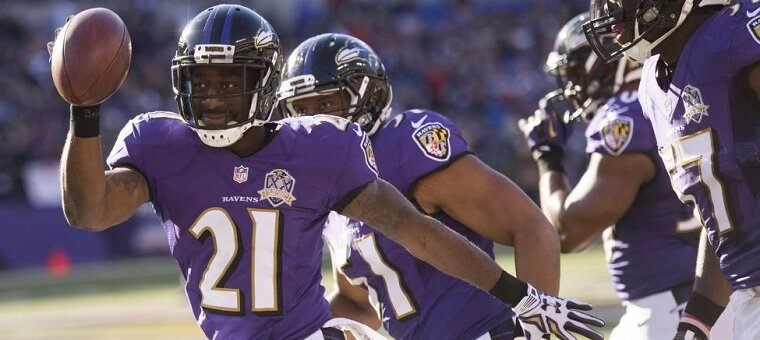 There were some captivating moments, fantastic storylines and unbelievable matches during the 2019 NFL regular season.
There is no doubt a star was born in the name of Lamar Jackson, which could change the way teams evaluate players at the quarterback position. In the 2020 draft, general managers and coaches will no doubt now be searching for 'the next Lamar' with the Baltimore Ravens delighted that they have their potential MVP quarterback for the foreseeable future. The Ravens and Jackson are the story of the regular season, but what else have we learned? Who was given a big build up but ultimately failed to deliver? Let's delve a little deeper into the stories behind the season, and of course take a little look at what to expect at Super Bowl LIV.
Success Story
As we alluded to in the introduction, the Baltimore Ravens really were a powerhouse in the regular season. The No 1 AFC seed stormed to a 14-2 record, thanks largely due to the brilliance of their signal caller. Add in a tough defense and a wily and clever coaching staff and you get a winning formula. It should be a mere formality that Jackson picks up this year's MVP award. The 22-year-old posted amazing stats, leading the league in touchdown passes (36) with just 6 interceptions. Perhaps even more impressively, he broke Michael Vick's single-season quarterback rushing record (1,039), logging 1,206 yards on the ground. Of course the post season didn't exactly go to plan. The Ravens suffered a 28-12 defeat in the divisional round against a Derrick Henry inspired Tennessee Titans. Disappointing though this was, it shouldn't be forgotten that the Ravens are well set up for further runs to the post season and perhaps a Super Bowl. They have a potential superstar at quarterback, a stingy defense and a settled and clever coaching staff. There is no doubt the Ravens are well set for future success.
Biggest Let Down
In a complete contrast to the exciting potential and endless possibilities the Ravens have in front of them, we come to the Dallas Cowboys. Ah the Cowboys! There was lots of positivity ahead of their season opener on a balmy September day against the New York Giants. Indeed, there were murmurs of a possible first Super Bowl title since 1995. The previous season had seen them post a 10-6 record with a defeat in the NFC divisional playoff game. The building blocks were in place to go even further than that this season. Ezekiel Elliot signed a new $90 million six-year contract extension and they had an exciting quarterback of their own in Dak Prescott. The season started off fantastically, with those predictions of a successful season seemingly coming to fruition. Dallas scored 97 points in the first three games and that, combined with a defense that was one of the top groups in '18, had the Cowboys looking right on schedule to march directly to Miami for Super Bowl LIV. However, despite a very talented roster, Dallas couldn't find any sort of consistency to reach the post season. In fact, after going 3-0, the Cowboys didn't win consecutive games for the remainder of the season. Some might say it was a very typical Dallas Cowboys season. It promised so much, but eventually petered out into mediocrity. Honorable mentions here must also go to the Los Angeles Chargers and the Cleveland Browns. Both also throwing in extremely disappointing seasons.
Surprise Package
The Bills made it to the post season without much fanfare, finishing the season with a 10-6 record to claim a wild card place. After what was a disappointing 2018 campaign, the Bills bounced back when no really expected too much from them. The reason for that perhaps might be down to a well drilled roster, who have been coached brilliantly by Sean McDermott. There is no Lamar Jackson or Derrick Henry, no superstar carrying this franchise on their shoulders. Veteran Frank Gore continues to defy Father Time as his 36-year-old legs post impressive numbers on the ground. Quarterback Josh Allen made a slight improvement from last year to this, but nothing eye catching. John Brown, Allen's top pass-catching target, has logged a season-high 1,060 receiving yards. All solid stats, but nothing spectacular, and that's what the Bills were in 2019, solid. They boasted the No. 2 scoring defense that's allowed the third-fewest yards, regularly forcing turnovers as well. Despite a narrow 22-19 loss to the Houston Texans in the wild card round, the Bills can look back on what was an impressive overall season.
Super Bowl LIV
We couldn't look back on the regular season without having a little look ahead to Super Bowl LIV, now that the participants have been decided, and what an occasion it promises to be. A Patrick Mahomes inspired Kansas City Chiefs will take on the San Francisco 49ers in Miami on February 2nd. Mahomes has shown what a superstar he is in the post season so far. In fact, the Chiefs have reason to believe they'll win in every game they're quarterbacked by Mahomes. They're 27-8 with him as their starting quarterback. The eight losses are by a total of 36 points, and Mahomes as a starter has never lost a game by more than seven points. Unbelievable numbers and they will strongly fancy their chances by just trusting their quarterback. The 49ers on the other hand have shown a great ability to be adaptable to lead them to this Super Bowl. They have been involved in blowouts and agonizing nail-biters across the season. One thing to note however is they have never been on the receiving end of a blowout. Even when they aren't at the top of their game, these 49ers find a way to be in it until the final seconds. With an explosive offense and a suffocating defense, the Niners will fancy their chances of stifling Mahomes, and putting up some numbers of their own. Whatever way you look at it; this should be one hell of a match up. Bring it on!
Need a good Sportsbook to back your team? Check out the DraftKings app – available in NJ, WV, PA and IN and for Android & iOS
Latest odds
Follow us on Twitter @Gamble_USA for more NFL previews, news and the latest in legalized gambling across the US
Relevant news