888 Poker app
888 Poker NJ has a fantastic reputation in the online poker world, especially for its real money poker app. The site & mobile 888 poker app has a high level of cash-game traffic, several quality poker rooms, and multi-table tournaments. As a global poker provider, 888poker.com is the second-largest poker site on the planet, and when you visit, you can see why. They have some of the most reliable software as well as an excellent level of customer service.
Read our review to discover more about the site and the 888poker app for Android & iPhone. We look to answer all your questions in our free 888poker review and see if you should play here over fierce rivals, Poker Stars. The poker room is now open to players in New Jersey, so what are you waiting for!
Overview
888poker was formerly known as Pacific Poker but has been operating under its current guise for several years. The site was launched in 2002 and holds a license from Gibraltar. The online poker room is owned by 888 Holdings plc, which is a subsidiary of Cassava Enterprises Ltd. The 888 poker network now has over 10 million members around the globe and is one of the most trusted brands in the online poker world.

888poker has built up a formidable reputation over recent years. It has aided them in becoming a World Series of Poker sponsor, which allows its customers access to numerous WSOP satellites. Gaming fans flock back to the site as they offer a great variety of Omaha, Stud, and Hold 'em cash tournaments.
Players will also be pleased to know 888poker NJ offers one of the best no deposit bonus offers around. A lot of online poker sites require players of a high skill level to clear their bonuses, but that is not the case with 888. Players of an intermediate level have a good chance of clearing the no deposit bonus. This online poker room also supports fast-fold tournaments.
Joining 888poker USA
Creating your 888poker account is straightforward. We join up in NJ online at us.888poker.com and registration took less than 10 minutes. If you want to play, you need to create an account. To do this, click the Register button. This will open the online form. The details you are going to need are your full name, date of birth, and set your gender. Then, you need to choose a username, set a password, and enter your email. You will need to set a security question, add in your cell number, and then your address. With 888poker NJ, you need to enter your full social security number. Once complete, you will need to verify your email address and your accounts created. You're now ready to go hit the tables.
You can join 888poker from any US state. You do however need to be 21 or over and physically in New Jersey before you can play for real money. To confirm your location, you will need to allow location settings on your mobile, or if playing on a laptop or PC, you may need to use a geolocator plugin to confirm you're in the Garden State. There are now several online poker options for NJ players. Players in the past needed to visit dodgy offshore sites, like Ignition casino. Now that poker is legal in the state, you can play at a reputable & legal operator.
888poker Mobile app
You can of course play from your mobile, and 888poker NJ has apps for the two most popular operating platforms, Android & iOS. To download the app, just follow these steps:
888 poker NJ Android app download
There sure is! You can download the app in just a few seconds. To get it, just go to us.888poker.com and create your account. Then, select mobile and Android from the menu. Press on download and let the 888poker.apk download to your mobile. Install the APK, then press open to launch the app.
888 poker NJ iPhone app download
There sure is! You can download the app in just a few seconds. To get it, just go to us.888poker.com and create your account. Then, select mobile and Android from the menu. Press on download and let the 888poker.apk download to your mobile. Install the APK, then press open to launch the app.
If you check the Google Play Store, you won't find this app in there. Google Play in the US is yet to allow any real money gambling apps in there, so if you want any play for real money poker apps, you need to download them directly.
We have heard a few people say they can't download the 888 poker app in the past. We found the main issue for this was memory space. Try clearing out a few apps and restarting your mobile and try again.
888poker has a dedicated mobile app that enables players to enjoy their favorite tournaments or cash game on the go. The app is available for iOS and Android devices, and downloading it is a simple process. When we were doing our review, we were very impressed with the app. It has an intuitive interface and is a pleasure to play. Furthermore, players get full access to tournament tickets and bonuses with the app, you just need your 888poker login, and away you go. The design is identical on both the 888poker Android and iPhone app. You can also access the same player pools, tournaments, and games on both platforms too.
If you would like to play some poker for real money on the go, we highly recommend the 888poker NJ app. It is undoubtedly one of the best out there. The operator also has separate apps for the 888casino, which is one of the most popular online casinos USA. They don't stop there as they also have an app for the 888 sportsbook too.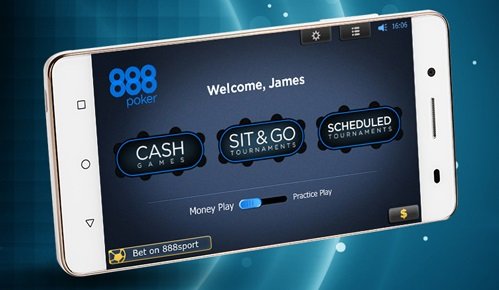 The 888 poker android app is one of the most popular Android poker platforms going. Not just in NJ, but around the globe. It gives you access to some of the best tables going and you can play on all the poker varieties you will find on the regular 888 poker NJ desktop site.
Bonus Information
It is always nice to start your gaming experience with a generous bonus. 888poker offers new players numerous bonuses as soon as your account has been registered and verified. Online poker sites will shower players with bonuses to keep them playing. Join up at us.888poker.com and claim your no deposit bonus today. You really can play free poker win real money no deposit required.
888poker welcome bonuses
888 NJ poker has a welcome bonus, which comes in the form of a $20 free no-deposit bonus. The bonus consists of $10 free play for selected casino games on 888casino, $4 worth of money bonus that shall be credited to the player's bankroll, and you will also get 6 tournament poker tickets with a value of $1 each. The $10 free play, the $4 worth of money bonus, and the Tournament Tickets must be used within 7 days from being credited to a player's account. Do you need to use an 888poker promo code? Nope, not at the minute. Sign up and the bonus will be waiting in your account for you.
On top of this, you can also claim a second bonus, which is a matched first deposit bonus up to $1,500. There is no promo code needed to claim the offer. Just join via one of the links. To receive the Welcome Bonus, you must make a first deposit equal to or greater than $10. This 888 free play bonus is one of the best going for a legal NJ poker operator.
Free Tournament Tickets
Every time a player makes their first deposit, they will receive a free tournament ticket bundle. This includes:
Seven tickets to $500 First Depositors' freerolls
Two tickets to $1,000 Depositors' freerolls
One ticket to the First Depositors' Challenge Tournament
The amount you get with this offer will ultimately depend on how much cash you are willing to deposit. The value of the free tournament tickets does not get up with the size of your payment. So, if you want to play this offer, it makes sense to make a smaller deposit. However, if you're going to make a large deposit, some other poker sites may be more suitable.
888 Poker NJ Bonus Questions
We have had a few questions about the bonus and want to clear them up for you,
Can I claim the offer on a mobile?
Yes, you can. You can claim on the regular site or on your mobile at 888poker.com
Do I need to use a promo code to claim?
No, there is no need to use a bonus or promotional code to claim the offer.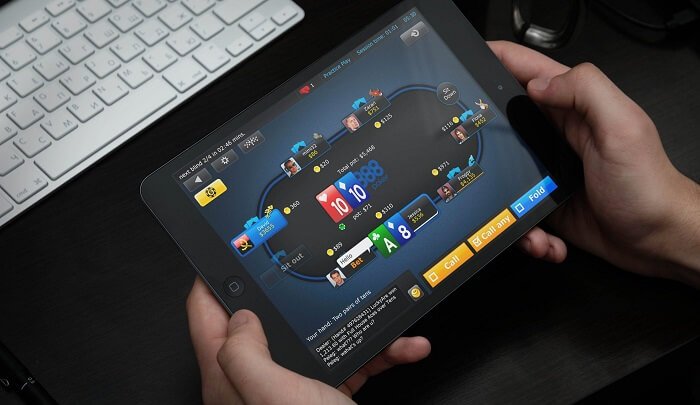 888poker Rewards Program
888poker has a rewards program called the 888poker club. This works around players earning points, which then allows them to jump up to higher levels. Some of the rewards you can collect include scratch cards, freeroll tickets, and gold tokens. You can also redeem these tokens for further bonuses, such as some cash.
Players earn points by completing specific challenges. The challenges are random and encourage you to play different games. For example, some challenges may ask you to play cash games a certain amount of times or visit specific tables. Furthermore, the amount of points required to reach a certain level is also random. In general, the higher the scale, the more points required. Players will also earn more gold tokens on the higher levels.
The free tickets are definitely worthwhile. They will give you the chance to play in tournaments with a big prize pool. We like this program. It keeps poker players on their toes and also gives you an incentive to play some different tables. We love the idea of playing to reach a certain level, and the rewards you get are decent too.
888poker Games
Thanks to superb software 888poker have, there is a wide range of poker variants available. If you are a fan of No-Limit Hold 'em in particular, you will find plenty of enjoyment on this poker site. There is plenty of real money action happening all the time on the 888poker tables.
Cash Games
888poker offers a choice between Stud, Omaha, and Hold 'em. The most popular among players is No-Limit Hold 'em. We can easily see players spending days searching for the variety of poker rooms available here that offer quality real money action.
Stud
Your standard seven-card stud and Stud Hi/Lo are available. The stakes range from $0.02/$0.04 to $30/$60. Players who visit 888poker avoid the lowest stakes and like to play for more cash.
Omaha
There are loads of Omaha formats to be found on the 888 poker NJ app and site. The available stakes here range from $0.01/$0.02 to $ $50/$100. The forms Omaha takes include:
FL Omaha
FL Omaha Hi/Lo
PL Omaha Hi/Lo
Pot-Limit Omaha
NL Omaha
From our visits, when conducting the review, we found that low stakes PLO and PL Omaha Hi/Lo tables get the most action. We also discovered that players prefer to play other cash games as well, though, as the tables weren't overly busy.
Hold 'em
One of the most popular cash games. For no-limit Hold 'em, the stakes range from $0.01/$0.02 to $500/$1,000. When we visited during peak hours, there were around eight max-medium high stakes tables running. Moreover, the high-stakes games are revolved around heads-up play.
888poker Multi-table Tournaments
888poker offers multi-table tournaments you can play as you would expect to find on most poker sites. The tournaments are the Sunday Mega Series, daily High Rollers, and low buy-in Fish'n'Chips MTTs. Players will also have access to stand-alone PLO and NLHE events here. The buy-ins range from $0.50 to $30.
Sunday Mega Series
The 888poker Sunday Mega Series consists of five different games, which usually involve thousands of players. The details are subject to change; the events typically include:
The Mega Micro – $5 buy-in, $4,000 guaranteed prize pool, starts at 19:30 GMT
The Mega Dozen – $12 buy-in, $20,000 guaranteed prize pool, begins at 18:00 GMT
The Mega Deep – $215 buy-in, $100,000 guaranteed prize pool, begins at 17:30 GMT
The Turbo Mega Deep – $215 buy-in, $15,000 guaranteed prize pool, begins at 20:30 GMT
The Mega Knockout – $209 buy-in, $5,000 guaranteed prize pool, begins at 21:15 GMT
The satellites for the events are not expensive. They can run as cheap as $0.50. If MTT's are your thing, sign up for an 888poker account and give them a try.
Highrollers
This is for the serious poker players. There is a lot at stake here for those who may be just dabbling in poker. The HighRoller tournaments run daily. There are quite a few different tournaments that are part of this series. On the lower end of the scale, here you have The Typhoon, which is a $55 buy-in with a $3,000 guaranteed prize pool. If you want to up the stakes, there is The Tornado tournament. This is a $109 buy-in with a $10,000 guaranteed prize pool. These tournaments are very popular with online poker players.
Fish'n'Chips
These also run daily. They are low buy-in MTTs with massive prize pools. The tournaments are all based around, you guessed it, fish names! Just a couple to mention are, firstly, the Goldfish, which has a $1 buy-in with a $1,000 guaranteed prize pool. For a higher prize pool, there is the Swordfish, which has a $1 buy-in with $5,000 guaranteed.
Sit & Go Tournaments
888 NJ poker offer Sit&Go tournaments for No-Limit Hold 'em, Pot Limit Omaha, and Omaha Hi/Lo. Buy-ins range from as little as $0.01 up to $1,000. The available Sit&Go sizes go from full-ring games to heads-up duels. This offering from 888 poker NJ stands up very well against other poker sites.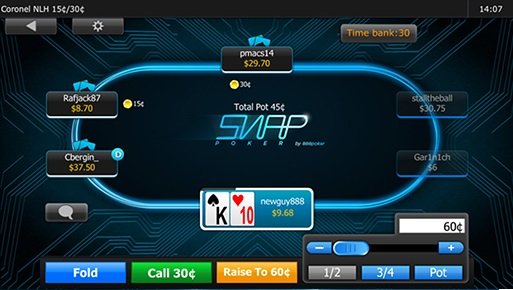 888poker Software
The 888 NJ poker software is the 888 Holdings proprietary software poker platform. Players can play real money games using a poker software download on their PC/Mac, or they can use the instant play software that opens the game in the web browser. Some big-name companies use the software used by 888 Holdings from around the world, so it is clearly of high quality. The software that powers 888 poker is used on hundreds of online gambling sites around the globe.
A question we are often asked is 888 poker rigged? Absolutely not. They are one of the most trued providers going and have been operating for over 15 years. In every jurisdiction, they are licensed in (not just in the US, but all over Europe) they have to abide by strict laws around offering a fair and honest platform to their players. As a licensed operator, you can play here in complete confidence.
Banking Options
888poker offers a wide selection of payment options to satisfy everyone. We had access to all of the most common online deposit and withdrawal methods you often find in the iGaming industry. They are all safe and secure. The quickest option would be an e-wallet, as the money usually transfers into your e-wallet account instantly. Payment options include:
Credit Card
Bank Transfer
E-Wallet/Neteller
PayPal is also an option, but this is only available to players from individual counties. Check the 888 poker site to see the list of countries this applies to.
For withdrawals, players should be aware that any funds will be sent to the same place from which you made your first deposit until that figure is matched. So, for example, you deposit $100 from a credit card, then you decide to withdraw $200. This will result in $100 being sent back to your credit card, and you can direct the rest of the funds wherever you like.
How long do withdrawals take with 888 NJ Poker?
The processing time for payments is usually relatively quick. It can take between 2-6 business days to receive any funds you have requested, depending on which method you choose.
Bank Transfer (ACH) – 2 Days to process, then up to 4 days
PayPal Standard & VIP Members: 3 Days to process, then between 1-2 Days
PayPal Gold VIP Members – 1 Day to process, then between 1-2 Days

Play+

Standard & VIP Members – 3 Days to process, then between 1-2 Days
Play+ Gold VIP Members – 1 Day to process, then between 1-2 Days
888 Poker NJ Customer Support
If you have a bonus or cash game query, there are various ways you can get in touch with 888. First, they have a comprehensive FAQ section on the site. This covers topics such as bonus offers and promotions, banking, managing your account, available games, and more.
One of the things we were disappointed about was the lack of an 888poker online chat. Live support is only accessible via email. Most poker sites these days allow you to contact a customer service team member 24/7 via a toll-free number or a live chat feature. When carrying out our 888 poker review, we sent a couple of questions via email and got quick responses on each occasion.
Which states is 888 poker available in?
888poker is a global brand and is available in a lot of countries around the world. In the US, however, they are only legal in the following states:
You can use the real money poker apps from 888 in any of these states above. Michigan is the latest state to legalize online poker and it is hoped that 888Poker Michigan will be available soon.
888Poker Geolocation
As online poker is not legal in all US states, the way to prove you are in a legal state is by geolocation. When using a PC or laptop, this is done via your IP address. If you see an error saying Unable to Verify Location, or Geolocation failed, please try again then the software can not confirm where you are. You may need to check your internet provider has your IP correctly listed in a legal state. You may also need to check your Wi-Fi signal to make sure it's strong enough. A geocomply plugin download may also be required to confirm your location.
When trying to play 888poker on your mobile in NJ, you may also have the same problem. It's a slightly different process on a mobile as the operator uses the GPS built into your mobile. If you see the error message, then make sure you have allowed the app access to your location. On an Android mobile, you can do this at Settings » Location (toggle set to on) » App permissions » Locate the app, then Select Allow all the time or when using the app. On iOS, go to Settings » Privacy » Location services (toggle on) » Access the app and confirm to share your location.
You can play 888 poker outside New Jersey, but only in Nevada and Delaware. You can not use a VPN to try and get an NJ IP to play. For help with geolocation settings, read more on our geolocation casino guide.
Is 888 Poker NJ Legal?
Yes, they are. 888 (poker, casino & the sportsbook) is licensed and regulated by the New Jersey Division of Gaming Enforcement. You can check the current licensing status on the DGE website. The operator uses the Caesars interactive entertainment New Jersey license and is authorized to conduct continuous, 24 hour Internet gaming operations. Currently, 888 poker is only available in NJ, Nevada, and Delaware.
Summary
888 poker is one of the top online gambling sites out there. It is a generous sign-up bonus as well as a decent amount of games. We like the variety of tournaments, and there is enough there to suit a new player or someone with more experience. It is a great addition to the existing legal NJ poker operators. In our opinion, it is one of the best poker apps for real money on the market.
The rewards program is one of the most engaging we have come across on a poker site. It keeps players involved and offers them plenty of incentives to jump up levels. Overall, the 888 poker site makes for an enjoyable online gambling experience. As one of the best online poker sites, it is a great alternative to Full Tilt poker and our #1 poker app of choice.
FAQs
Yes. 888 poker is fully licensed and regulated to offer real money poker on the internet. You have to be 21 years or older to be able to play.

No, not at all. 888 poker is a fully licensed and regulated operator. They have to adhere to strict regulatory guidelines and policies.

Is 888 poker legal in USA?

As long as you are aged 21 or over and in one of the states where 888poker is legal, then yes you can. Currently, you can play in New Jersey, Nevada, and Delaware by going to us.888poker.com.
Top poker platform
We love playing at 888poker. They have one of the best online setups and a fantastic mobile app. Any player looking to play real money poker in NJ should check out the tables available with 888.
WHATS GOOD
Table choice
Massive player base
WHATS BAD
Limited state availability
Small welcome bonus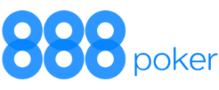 Get A $20 No Deposit Free Play
Get Bonus
21+. T&C Apply
21+. T&C Apply