Hi! Welcome to our website. We are glad you are here! Gamble USA is your online guide for all legal and regulated gambling in the USA. The site aims to provide visitors with the latest, most up-to-date information when it comes to betting, playing casino games, or anything gambling on your mobile phone. We live and breathe gambling, especially on apps. We only review and feature legal and regulated operators on our website and want to help you make the best-informed decisions of where you should bet and play. We try to keep things simple and easy to understand.
We also like providing you with the latest sports news and tips, so you can enjoy reading some NFL or NBA news while deciding what app is best for you to get that wager on!
Who are we?
Gamble USA is operated by Apps4 web media Limited. A specialist company that focuses on iGaming and online gambling, especially when it comes to mobile wagering. We do have commercial relationships with certain betting, casino, and gaming operators but are independent and not influenced by any commercial partnerships, so our views on each app or website are impartial. Just like most news websites, we can operate due to funding from advertising relationships. Our funding comes from advertising relationships with regulated gaming operators. It is important for us to say that this website only focuses on regulated and legal operators who work on a state by state basis.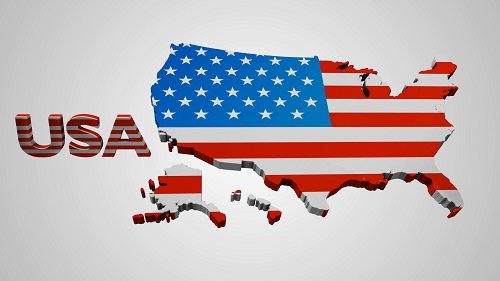 Help us improve
We appreciate all feedback and comments about our site, so if you have something you want to feedback to us or something you would like to see on the site, please get in touch on info@gamble-usa.com or via the contact form on our contact page. We are always looking for new, enthusiastic writers and reviewers to join our team, so please get in touch.
If you are an online casino or sportsbook and want to get listed on our site, please use the contact form to get in touch with us.
Getting social
We love social media; it is a great way to reach our readers and interact. You can follow us and also get in touch with us on:
Our Writers
Alex Windsor

Is the chief content writer and reviewer. Having worked in the iGaming industry for over ten years, he is well experienced in all things online gambling. Alex is passionate about all sports, especially Football & Soccer. Favorite US city? That would be New York. Favorite party place? The one and only Las Vegas.
Paul Ricci

Social Media Content writer and reviewer. Paul has worked in the iGaming industry for a couple of years and has experience of online gambling over several years.
A lover of most sports, especially football & soccer, it has been his ambition to go to Seattle and watch his beloved Seahawks for a long time. Favorite US city? Orlando.
Mike Fatouros

Content writer, researcher, and guides contributor. Mike has built up a reputation in the iGaming industry, working as a contributor for several UK review sites and gambling magazines. After a decade of testing casinos and online slots, he went all in the US industry in 2018 and garnered his know-how in sports betting.
Now, Mike is all about bringing US players to a point where they can turn the odds in their favor.
Favorite US city? 100% Atlantic City for the up-and-coming gambling scene and the pizza!
Favorite sports betting app? Definitely PointsBet, for their bold promo codes.
Jon Ridehalgh

Content writer and reviewer with a passion and knowledge of Online Slot Machines, having spent the last ten years in the iGaming industry focusing on reviewing the very best and worst online slots from all major providers.
Favorite Slots? Captain Venture & Lucky Lady's Charm (Novomatic)
Favorite US city? It has to be Las Vegas for the slots and casinos and the UFC too!