Alabama Bill puts legal sports betting on the table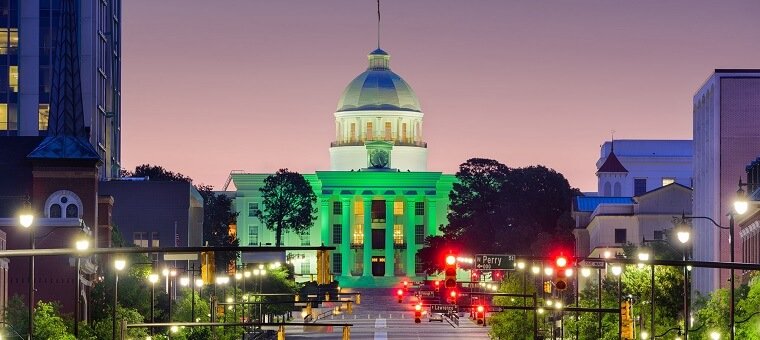 A new bill that aims to legalize land-based and mobile sports wagering in the state of Alabama will go before the House of Representatives.
The Yellowhammer state is one of the most conservative in the US, with gambling seemingly very much a forbidden word. There is one tribal operated casino but attempts to introduce the lottery as well as other gaming expansions continues to fall on deaf ears. However, just last week a representative of the state decided to give it another go, introducing a sports betting bill that would legalize the option both online and in a retail setting.
What Does the Bill Entail?
Sponsored by Representative John Rogers, House Bill 336 is currently with the House committee on Economic Development and Tourism. If the bill passes, it will allow residents in the state to place wagers in person at locations that are approved to offer series. Mobile betting along with online options could be used when players are located inside the state's borders.
If the bill gets approved, four licenses would be on offer for operators to obtain in the state. To provide licensing, lawmakers would create the Alabama Sports Wagering Commission. An operator license holder would be allowed to offer sports betting at a licensed facility. A supplier license will be awarded to those who want to supply services or equipment to a facility that has been approved for operations.
There will also be an occupational license which will allow gaming facilities and racetracks to provide sports betting in a designated zone. With the new management license, a holder will provide the management services need to a facility licensed for operation. It is expected that if the bill is passed, competition will hot up between major betting operators to obtain these licenses.
How Much Do Licenses Cost?
These vary dramatically of course depending on what license it is that you want to acquire. An occupational license can be obtained for as little as $100, with the renewal to be completed annually. Management licenses are more expensive at $1,000 but the same applies in that they also need to be renewed annually. Supplier Licenses are also $1,000 and need to be renewed every year.
A new operator license is the costliest of the lot, costing $100,000 up front. However, unlike those mentioned above, these will run for a five-year period. Once those five years are up, you will need to renew if you want to continue offering bettors sports wagering options. For tax payments operators will have to pay a weekly amount based on a 10% rate of adjusted gross wagering. The money collected from tax payments will be deposited into a new account called the Alabama Sports Wagering Fund.
To comply with US law, if you want to place a wager on anything, sports or otherwise, you will need to be 21 years of age or older. If everything goes through, wagering will be allowed on professional sports as well as college teams, motor racing and other sports that are approved by the new state Sports Wagering Commission.
The bill will have to be approved by the House, Senate and the Governor to become law. If it makes it that far, then it will be in play from the first day of the month after it has passed. It is hard to say for sure at the moment if the bill will be received and if the governor will be on board. Governor Kay Ivey already approved a study to review the effects of gambling changes to the state, taking a look at the positive and negative, which may give us an insight. Sports betting in states that currently allow it has become very popular, with people enjoying the freedom of placing wagers on the go with a variety of apps. The popularity of this is expected to grow in the months and years ahead.
Come and follow us over on Twitter @Gamble_usa for more legal sports betting news across the US.
Relevant news