Arizona Governor Plans to Expand Gambling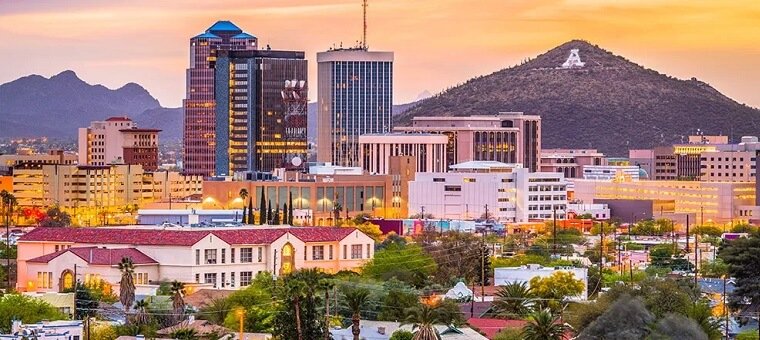 Arizona Governor Doug Ducey has been pushing for an expansion to Gambling in the state.
Arizona Gov. Doug Ducey is adamant that he wants to see gambling expand in his state. He is hoping that the Republican-controlled Legislature will add some fuel to the fire. Ducey sees the expansion, including professional college sports wagering in addition to daily fantasy sports leagues and Keno. The proposal, which covers several AZ betting options, could even see the construction of more tribal casinos. Currently, all tribal casinos have the exclusive right to most gaming options in the state.
If more tribal casinos do appear, there will be even more gaming for Arizona residents. In a State of the State address last month, Ducey announced that this proposal would "bring in more revenue for our tribal nations and our state budget." According to reports, he has negotiated a new deal with tribes in an effort to boost state revenue by allowing gambling outside of tribal-owned properties.


21+. T&C Apply
21+. T&C Apply
At the moment, tribes in the Grand Canyon State are permitted to run their own casinos in return for giving the state a share of its profits. Neighboring Nevada is one of the largest sports betting states in the country. This was emphasized by the total sports betting handle in December, which was posted as $588.5 million. Nevada's numbers are only behind New Jersey, and for the whole of 2020, Nevada saw $4.3 billion in total sports handle.
New Senate Bills
State House Bill 2772 was put forward this week by Rep. Jeff Weninger (R-Chandler), which would permit wagers to be placed online. Additionally, daily fantasy sports betting and limited Keno games at off-track betting locations would also be allowed. Another Senate bill would allow most tribes to accept wagers on professional and amateur sporting events at any physical casinos they operate.
The House bill would permit Arizona professional sports teams, including the NFL's Arizona Cardinals, NHL Coyotes, and MLB Diamondbacks, to operate sports betting facilities at their venues. Alternatively, they can run the operations at a retail location within a quarter-mile of the venues and online. Up to ten licenses would be awarded to sports entities, including other niche sports such as MMA and NASCAR.
Additionally, tribes would be entitled to receive ten licenses and could operate sportsbooks at 24 tribal casinos in the state. Under this proposal, the tribes would be permitted to construct some new casinos on top of their existing deal. For online gambling options, sportsbooks can partner on licenses that are given out. It's not the first time gambling has been in focus in the state.
What Lies Ahead?
For all of this to get off the ground, legislation and a 20-year extension of Arizona's gaming compact with tribes needs to be amended. If this all passes, the state will receive a portion of the gaming revenue, which will then proceed to the general fund. All tribal money would be sent to special state accounts and local governments.
Follow us over on Twitter @Gamble_usa for the latest legal casino and sports betting news across the US.
Relevant news