Arizona Sports Betting Bill Back In Focus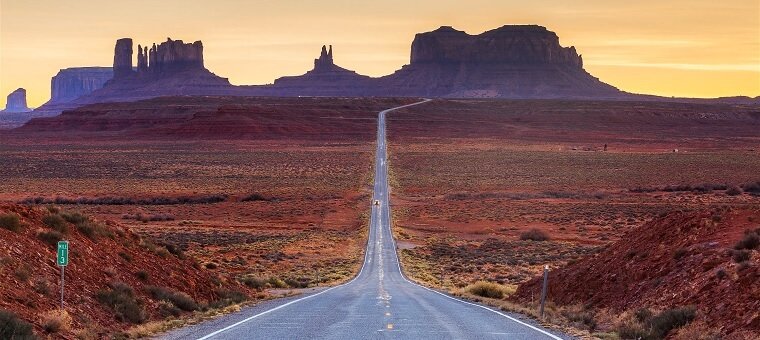 Lawmakers in Arizona are giving sports betting legalization another whirl, following a failed attempt in 2019.
A bill that would allow local tribes to set up sportsbooks and kiosks at their casinos, as well as tribal-owned entertainment facilities, has been introduced into the state's Senate by two of last year's sponsors, Sen. Sonny Borrelli and Rep. Steve Pierce.
Their original bill, filed as SB 1158, got no further than its second reading and the latest version (SB 1525) is going to need voter approval via a referendum to become law, assuming it first passes through the legislature.
Bad bill language
That's not the only barrier standing in its way as there are texts in the bill that are in direct conflict with tribal gaming rules, in that it would allow tribes to offer sports betting in Arizona, not just at their own facilities but also off-reservation.
"An Indian tribe that is authorized to operate sports betting pursuant to this section may operate sports betting through kiosks or similar machines that are located at one or more premises that have a bar license, a beer and wine bar license, or a private club license that is issued pursuant title 4 and may enter into a lease or rental agreement for the purpose of operating sports betting with a person that holds a bar license, a beer and wine bar license or a private club license," according to SB 1525 language.
That part of the bill may need to be struck as federal laws that regulate tribal gaming clearly state that betting can only be conducted on lands that are either part of a tribal reservation or in a federal trust.
A federal bill introduced by a New York Congressman towards the end of last year set out to clear up some of the potential issues regarding tribal sports betting, but the National Indian Gaming Commission failed to respond to calls for clarification at the time.
Another potential source of confusion lies in the bill's language concerning betting on college sports, saying it "does not include wagering on sporting events that is prohibited by the National Collegiate Athletic Association (NCAA)."
The NCAA doesn't have the legal authority to bar any operators from taking bets on its sports events, so it's unclear whether the sponsors are out to ban wagering on such popular local franchises as Arizona State and the University of Arizona.
No mobile betting is the major flaw
The Grand Canyon State has 24 tribal gaming properties operated by 16 of its 22 recognized Native American tribes.
Under the proposed bill, each of those casinos could offer sports betting via retail sportsbooks and kiosks, but it would not permit them to offer any form of online or mobile betting, which is where the bill falls flat on its face.
Results from other states that have legalized sports betting clearly show that bettors much prefer to bet via their mobile devices, with a prime example being New Jersey. Here, nearly nine out of ten bets are placed digitally.
Furthermore, just half of Arizona's 16 casinos are in the Phoenix metropolitan area, which is home to over 1.6 million residents, and even those are at least a 30-minutes drive from downtown. Far enough away to discourage most casual bettors from placing a bet.
Neighborly competition
Arizona is bordered by five states: California, Colorado, Nevada, New Mexico, and Utah.
Nevada is the sports betting king of the U.S. in terms of handle and while it was surpassed by New Jersey for a few summer months last year, its dominance is never going to be threatened by Arizona.
However, the Grand Canyon State's population size could see it easily surpass that of its neighbor to the east, New Mexico, despite that state being well served by numerous Las Vegas-style casinos.
California could easily dwarf all U.S. states in terms of sports betting handle but, much like Arizona, a change of the constitution requiring voter approval is first required, while the current bill up for discussion prohibits online/mobile betting.
Anti-gambling Utah will likely never have legal sports betting but Colorado is a done deal having voted narrowly for it to begin last fall and is expected to come online later this year.
The bottom line being the longer Arizona lawmakers dither over legalization, the state is going to give up more of its potential gambling revenue to either neighbors or illegal books, a situation not lost on Sen. Borelli.
"I don't know about you, but I'm tired of seeing our money going to Nevada and tired of seeing our money going off-shore", he said.
Relevant news