Arizona Sports Betting Officially Launches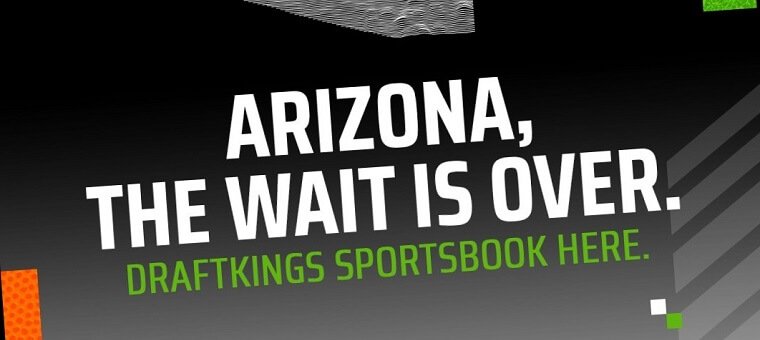 Arizona becomes the latest state to launch legal Sports Betting
A new addition to the online sports betting industry in the US has arrived. Sportsbook operators and millions of sports fans now have access to the Arizona sports betting market, which went live at 12:01 a.m. local time on Thursday. Six operators launched on the first day: DraftKings Sportsbook, BetMGM Sportsbook, Caesars Sportsbook, FanDuel Sportsbook, Unibet Sportsbook, and WynnBet Sportsbook. The Barstool sportsbook could join that list imminently while TwinSpires is expected to launch soon. Other licensees will launch in the Grand Canyon State later.


21+. T&C Apply
21+. T&C Apply
The Arizona Department of Gaming issued licenses for 18 gambling operators on August 27. Ten of those operators are partnered with state-based tribes, while eight have an agreement with Arizona professional sports teams.
Arizona, we have arrived!

Download the App: https://t.co/gDu35Znsqm pic.twitter.com/AnuBzhfEXG

— DraftKings Sportsbook (@DKSportsbook) September 9, 2021
It wasn't all smooth sailing as rollout day approached. The process survived a legal challenge on Labor Day when Maricopa County Superior Court Judge James Smith didn't issue an injunction to stop the launch. There has been no appeal to the ruling from the Yavapai-Prescott Indian Tribe to this point, clearing the way for Thursday's on-time launch.
It was seen as vital to launch in time for NFL betting in the state. The NFL season kicks off Thursday as the Super Bowl champion Tampa Bay Buccaneers host the Dallas Cowboys.
What Sports Betting could bring to Arizona
It is projected that somewhere in the region of $30 million and $35 million in tax dollars could be added to the state's coffers by the 2024 fiscal year. Dennis Hoffman, professor of economics at W.P. Carey School of Business, part of the Arizona State University, has weighed in on the potential revenues sports betting could bring to the state. He estimates sports wagering generating upwards of $200 million in business activity while he feels more than $30 million will be raised in taxes.
His projections surpass what the Arizona Department of Gaming estimated. The department projected approximately $34 million annually for the General Fund from legal sports betting.
Hoffman said the big question is, "will (sports betting) generate any residual or multiplier effects economically"? He made the point that if the alternative to betting on a legal, licensed platform is spending that money at an offshore site, "then it's going to be a net positive to keep that money (in Arizona)."
Hoffman stressed the point that it is important to remember all the potential money that could be spent on sports betting might instead have been spent in other states or countries. The fact that Arizona will now collect taxes on sports betting is "a good thing, economically speaking," he concluded.
For more legal casino and sports betting news across the US, follow us on twitter @Gamble_usa for the latest news and offers.
Relevant news