UFC and MMA are now some of the most-watched sports on the planet. But it's not all about the men's fights. There are now some incredibly talented, and gorgeous women fighters in UFC.
Since the women's weight classes were introduced into the UFC back in November of 2012, there have been many beautiful women to grace the octagon. Now, this list doesn't include any UFC females, so the likes of Laura Sanko and Megan Olivi are exempt, as this list is strictly for the hottest female UFC fighters. Mixed martial arts is arguably one of the most violent combat sports in the world, which many would assume is reserved for the most hardened of men, but female MMA fighters have been proving over nearly a decade now that they can compete too.
The MMA female fighters' scene has been growing over the past decade thanks in large part to the global exposure by brands such as the UFC which has launched the career of women MMA fighters, but not only do they put on an amazing show for the fans inside the octagon, displaying their honed skills, but some that compete at the highest level are also amongst the finest women ever. Women's UFC fighters are also notable for transcending the sport, as the likes of Ronda Rousey launched a successful both a WWE and movie career after her time in the UFC, something only the most marketable and sexiest female MMA fighters would be capable of doing.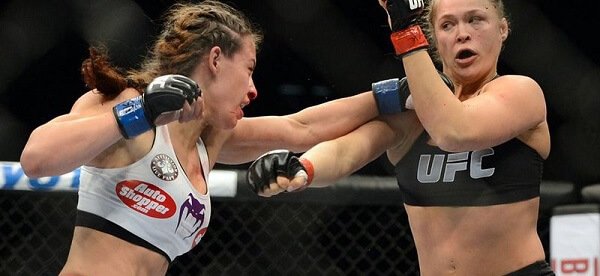 There are literally hundreds of women across multiple MMA organizations around the world, which have tons of best-looking female MMA fighters in their ranks, but we've narrowed down the search to the top 10 hottest UFC fighters who have competed in the premier promotion of the sport, the ultimate fighting championship. With that in mind, it means that the likes of MMA beauties such as Gina Carano, who would appear on any non-fight top 5 hottest women list, Rachel Wray, Juli Firso, and others did not make our cut this time. But, even without them, you're going to love our list of the best-looking UFC fighters.
Betting on the UFC is also becoming more popular in the US, especially on mobile. We have put together this list of the best UFC betting apps if you do want to have a wager on your mobile.
Naturally, beauty is subjective and "in the eye of the beholder" but we are certain you're not going to disagree with this small selection amongst the thousands of beautiful fighters out there. So, with no further ado, here is our list of 10 incredible women whose UFC record proves they can knock you out with their combat skills or their looks.
#10 Michelle Waterson
Nickname: The karate hottie
Date of Birth: 06/01/1986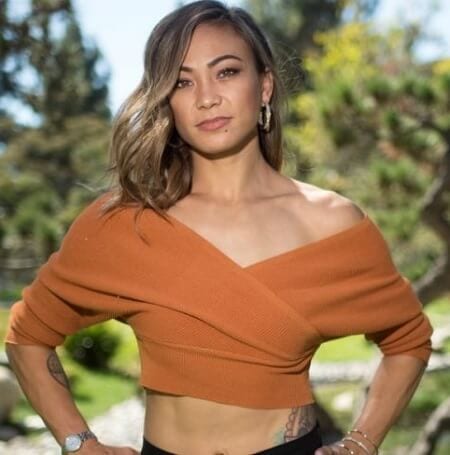 The nickname of 'The karate hottie' should speak volumes about the first entry on our list, the petite mouth-watering Michelle Waterson! Being of Thai descent, her looks instantly made a big impact within the UFC having amassed a huge following of 1.6 million fans, one of the largest for all the females within the sport. Having a background in both modeling and karate, her skills and sex appeal make her an ideal candidate for our list of the hottest female fighters to compete within the UFC. Although at the age of 35 and currently towards the end of her career, her time in the promotion has been a joy for us fans to appreciate.
#9 Valentina Schevchenko
Nickname: Bullet
Date of Birth: 07/03/1988
former Muay Thai fighter turned UFC world champion; this gorgeous lady is the epitome of a strong woman. With a physique that most men are envious of, Valentina mixes skill, strength, and such a soft nature that it is hard not to be a fan. Known to predict and counterattack her opponents with ease, this powerful lady from Kyrgyzstan is a role model for all aspiring female MMA athletes who want to compete at the highest level. She is proof that you can be both talented and beautiful, having reached the pinnacle of the sport by winning the UFC Women's Flyweight belt in 2020 with no signs of losing the strap anytime soon.
#8 Claudia Gadelha
Nickname:  Claudinha
Date of Birth: 07/12/1988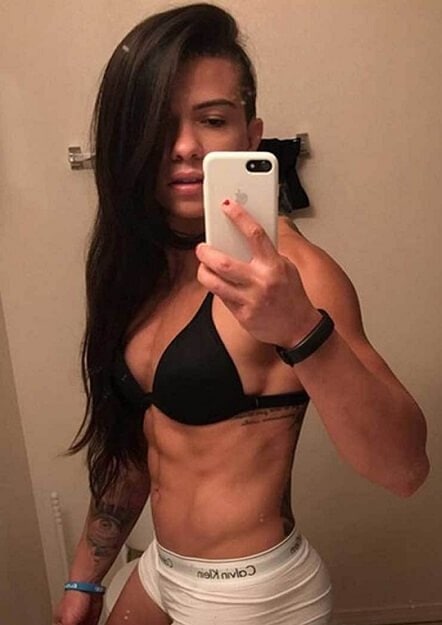 Although her mother was initially against the idea, Claudia's rebellious spirit prevailed and displayed such skills becoming a pro fighter, eventually winning over her mother's approval and reaching the UFC women's strawweight stardom. A Brazilian beauty with dark features, she soon attracted a large fanbase after her stint on the Ultimate Fighter 23 where she faced off against another beauty in Joanna Jędrzejczyk. Her soft face doesn't show off the incredible skills this beauty is capable of and justifies her current ranking of 7th in what is a very competitive division.
Her performances in the Octagon aren't the only reason why she's got almost a million followers on Instagram, as it's needless to say that a majority of her followers are guys, who swarm to her profile to adore her sexy pics.
#7 Andrea Lee
Nickname: KGB
Date of Birth: 11/02/1989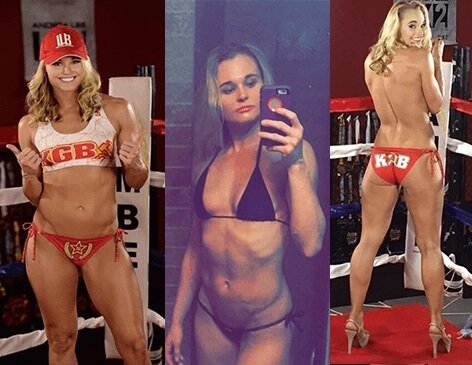 Although born and raised in Texas, Andrea is often seen rocking a red bikini with a hammer and sickle, enforcing her dangerous nickname of KGB. Originally from a kickboxing background, this blonde bombshell is a force to be reckoned with. Although she is currently on a three-fight losing streak within the promotion, her gorgeous smile still means she ranks highly on our list of the hottest female UFC fighters. We keep our fingers crossed that she can turn it around so we can continue to see her display her skills for many more years to come!
#6 Meisha Tate
Nickname: Cupcake
Date of Birth: 18/08/1986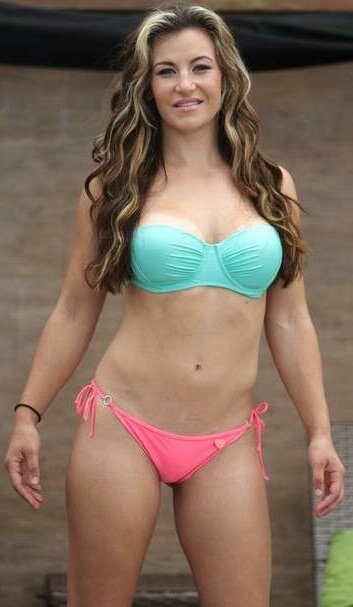 With a nickname like Cupcake, you'd expect that Miesha Tate is an easy-going type of gal. Well, she certainly is but not when the cage door is locked, and she is inside the Octagon. Although she has since retired from the sport, her professional MMA career saw her fighting 18 times with 7 losses. The most impressive milestone in her fight record is the title of the UFC Women's Bantamweight Championship which she won in 2016 after beating the famed Holly Holm. After retiring from the MMA scene, she involved herself in the Singapore-based promotion ONE championship, becoming the Vice President of the organization. To cement her sex appeal, Tate also does some modeling on the side and has appeared in several publications including Fitness Gurls and ESPN The Fitness Magazine.
#5 Rose Namajunas
Nickname: Thug
Date of Birth: 29/06/1992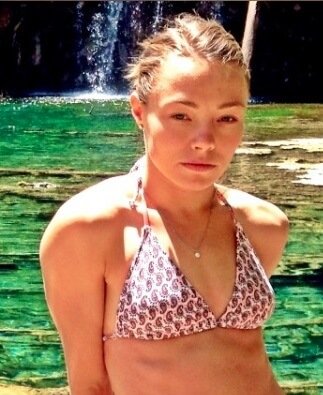 Easily the most unassuming fighter on this list, Rose's innocent face and soft-spoken nature don't really line up with her nickname of 'Thug', but don't let that fool you – with some of the most impressive boxing footwork in the entirety of the organization coupled with fierce striking makes her a future Hall of Famer for certain. Her gentle looks don't let on that she is a sexy female fighter in the street but put Rose in a cage and she can dazzle the crowd with her skills and beat most women MAA fighters on the planet!
#4 Ronda Rousey
Nickname: Rowdy
Date of Birth: 01/02/1987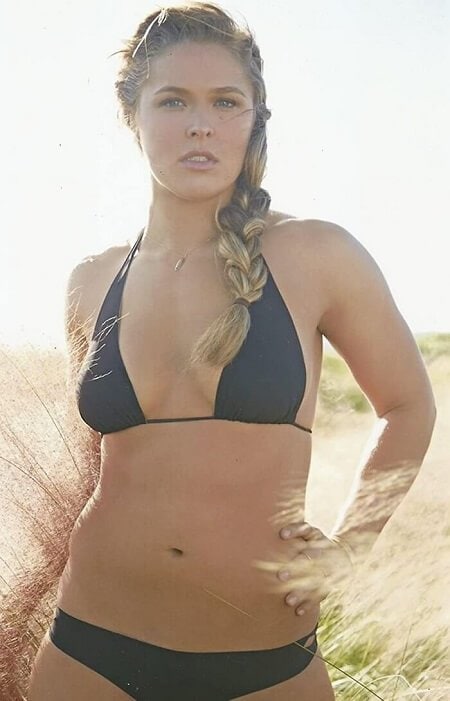 The UFC's first-ever female champion in the history of the promotion and undoubtedly the trailblazer who lit the torch for so many more women to take up the sport. "Rowdy" Ronda has the laid-back 'girl next door' looks coupled with Olympic bronze pedigree, becoming the first American to win an Olympic medal in women's judo since its inception as an Olympic sport in 1992 making her one of the hottest MMA fighters ever, period.
#3 Mackenzie Dern
Nickname: none
Date of Birth: 24/03/1997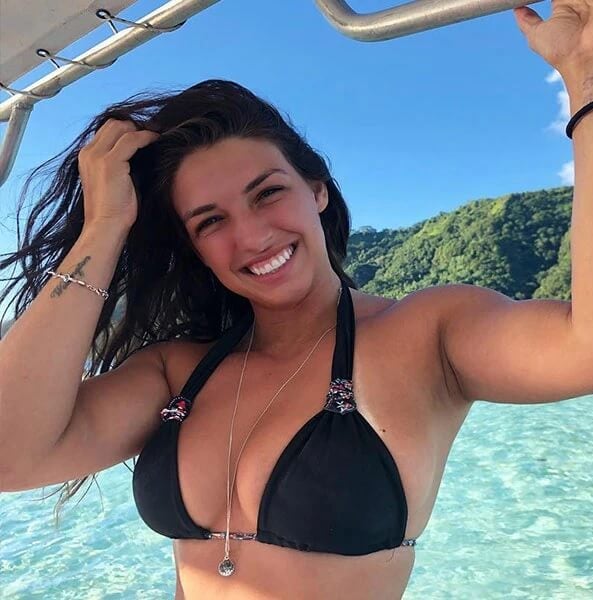 A mixture of Brazilian and American, the world-renowned BJJ practitioner is stunningly beautiful with the warmest smile in the sport. At a small stature of only 5"4, this mixed heritage showstopper is already an accomplished athlete having competed at the heights of the IBJJF ranking and is a former ADCC world champion. Her smile is enough to make our hottest female MMA fighters list, but her kind nature is just another plus in our books.
#2 Paige VanZant
Nickname: 12 gauge
Date of Birth: 26/03/1994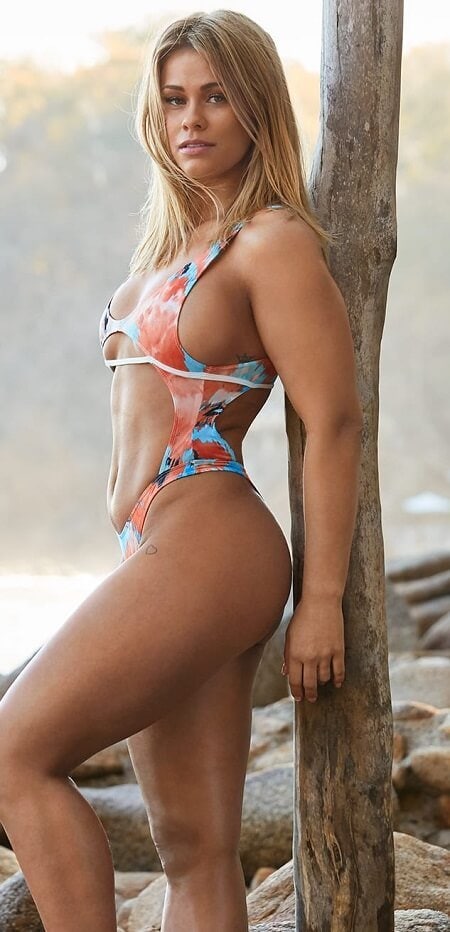 Easily the most well-known face on this list. '12 gauge' Paige is routinely featured in articles charting the most beautiful women in sport. Her fame and beauty have also seen her transcend the sport, similar to Ronda, by appearing on high-profile reality TV shows like dancing with the stars and even a second combat promotion in Bare-knuckle FC. PVZ is well aware of her fan appeal as the hottest MMA fighter and has even launched her own website to cater to the die-hards, PaigeFanZant.com
#1 Veronica Macedo
Nickname: none
Date of Birth: 30/10/1995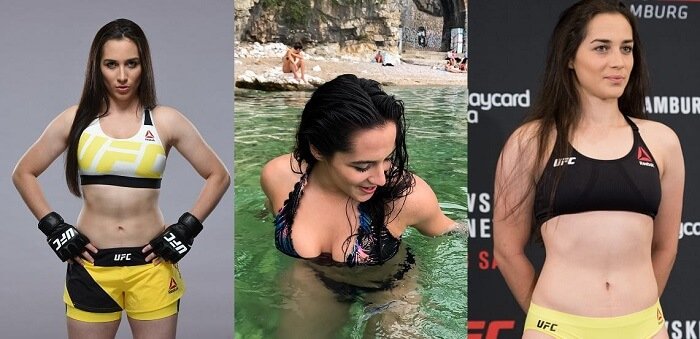 It would not be an understatement to suggest that Veronica Macedo could pass as a professional model judging by her Instagram pictures, let alone a combat sports athlete. Born in Venezuela, the UFC Bantamweight contender has mesmerizing ocean blue eyes and a ruthless smile. Although her record isn't the best on this list, having lost four out of her last 5 fights, her easy-going conversational skills and disarming nature leads us to believe she will have a career in the analyst department of the UFC once she decides to hang up the gloves and takes our crown as the hottest UFC girl of all time.
You may also want to check out these 15 Hottest WWE Female Wrestlers and these Hottest Female Poker Players.
Do you agree with our top 10 UFC babes? If not let us know who should be in there on twitter @Gamble_USA.