Bally's Agrees to Kansas Market Access Deal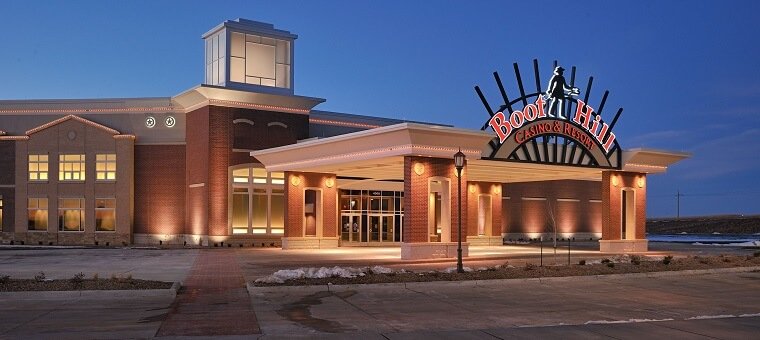 Bally's are preparing early for sports betting in Kansas with a market access deal through Boot Hill Casino.
With everything pointing towards Kansas launching a legal sports betting market in 2022, one company has taken a big step in anticipation of legalization. Bally's Corp revealed on Monday that it had signed a multi-year market agreement deal with Dodge City-based Boot Hill Casino & Resort. According to a press release, Boot Hill will be responsible for Bally's mobile sportsbook, which will be called Bally Bet when online sports betting is legalized in Kansas.
Once legislation is approved and signed into law in Kansas, Bally's will launch a sports betting platform in its 14th state. Other states include New Jersey, Pennsylvania, Iowa, Indiana, Illinois, Louisiana, Missouri, Mississippi, Delaware, Nevada, Virginia, Rhode Island, and Colorado.

George Papanier, president and chief executive officer of Bally's Corp, said they are "extremely excited" to begin their working relationship with Boot Hill Casino & Resort in Kansas. Papanier commented that this deal "marks the 14th state in which customers can access our omnichannel platform" and added that it provides Bally's with a "significant opportunity" to enter into a fresh and attractive mobile sport betting market.
Papanier said they are now waiting for the "approval of pending sports betting legislation in the state" and are looking forward to engaging with Kansas sports fans.
Bally's Continues Expansion
Bally's is based in Rhode Island and traded on the NYSE. The company announced it was pursuing an aggressive strategy as it expands its footprint within the U.S. gambling and sports entertainment market.
Kansas would become the third state where Bally's does not operate a land-based casino but would have an online platform. On May 25, Bally's Corp launched its mobile sportsbook, called Bally's Bet, in Colorado, where the company also has three casinos. Additionally, Bally's announced that it plans to launch the sports betting app in three other markets by the end of 2021. All gaming enterprises are owned and operated by the Kansas Lottery.
Clark Stewart, chief executive officer of Boot Hill Casino & Resort, described this as an "exciting time in Kansas gaming history." Stewart said that as a manager for the Kansas Lottery, they are "thrilled" to embark on a "pivotal endeavor with Bally's."
Stewart added that Bally's has "demonstrated impressive growth and has an outstanding operating track record." According to Stewart, Bally's online wagering solutions will "significantly enhance the gaming experience" for sports fans in Kansas.
Kansas Bill Rejected in April
A replacement for S.B. 84 failed in the Kansas House Committee on April 2. The Bill was defeated in a vote by a margin of 71-48.
The rejection came under a month after S.B. 84 was passed in the state Senate by a vote of 26-11. The Bill was introduced to the House on March 10 before it was put forward for a review by the House Committee on Federal and State Affairs. After undergoing several amendments, it was still rejected.
For more legal casino and sports betting news across the US, follow us on twitter @Gamble_usa for the latest news and offers.
Relevant news