Bally's Signs Deal with NBA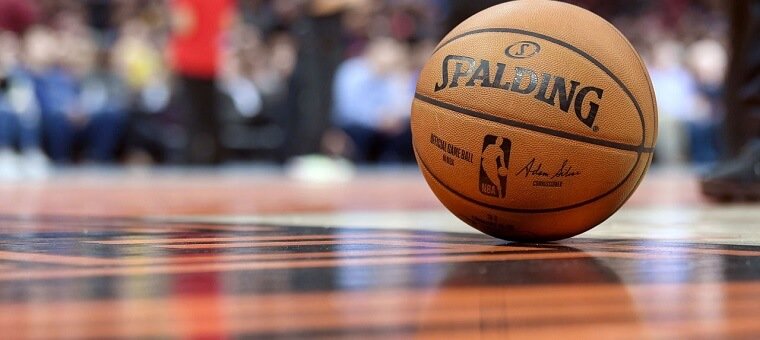 Bally's has signed a multi-year deal with the NBA
Bally's Corporation has revealed it has signed a deal with another professional sports league for sports betting. The well-known gaming and entertainment company has agreed a multiyear partnership to become an "Authorized Sports Betting Operator" of the NBA. The news emerged last Thursday, the same day in which Bally's announced its fourth-quarter and 2020 earnings results. This is the second sports betting partnership Bally's has signed with a professional sports league, following the news that the company signed a similar deal with the NHL on February 18.
This new agreement with the NBA will provide Bally's with access to official league data. Additionally, the company can utilize official NBA marks and logos across the company's online sports betting platforms. Bally's will work in conjunction with the league on best-in-class practices to protect the integrity of NBA games.

21+. T&C Apply
21+. T&C Apply
The gaming company has been making progress on numerous fronts in recent months. Some of the options they have been preparing include daily fantasy sports and free-to-play betting games as part of efforts to bolster its position in the U.S. iGaming market. The latest partnerships with the NHL and NBA will continue that upward momentum.
George Papanier, president and chief executive officer of Bally's Corp described the partnership with the NBA as an "exceptional opportunity for Bally's". He added that the move will add to their "ongoing momentum with professional sports leagues". Papanier stated that alongside the NBA, Bally's will "unlock significant opportunities" for NBA fans across the board to take advantage of "creative and engaging sports betting products and services."
The deal that Bally's has struck is one of many that have been agreed this year between operators and sports franchises. BetMGM last year signed an agreement with the Philadelphia 76ers.
Bally's Announce Q4 Earnings
Bally's also revealed its fourth-quarter earnings last Thursday. The company trades as BALY on the NYSE and reported a net income of $20.2 million for Q4. Net income in 2019 for the same period was $13.4 million. Bally's stated that it had net income of 61 cents on a per-share basis. This is better than Wall Street had anticipated, with earnings (adjusted) coming in at 39 cents a share.
The company reported revenue of $118.1 million in Q4, with that period running up to December 31. This was slightly down on most analysts' expectations. It posted $130.4 million in revenue in the fourth quarter of 2019. However, it added the caveat that quite a few of its casinos were closed under COVID restrictions, which naturally had an adverse effect.
The company reported an overall loss of $5.5 million, or 18 cents per share, for the whole year. Revenue last year was posted as $372.8 million.
Follow us over on Twitter @Gamble_usa for the latest legal casino and sports betting news across the US.
Relevant news