Gamble USA strives to improve your online gambling experience. We aim to help you play safely, make informed decisions when gambling, and increase your betting knowledge through our guides.
We adhere to strict editorial integrity; our content may contain links to products from our licensed & legal US partners.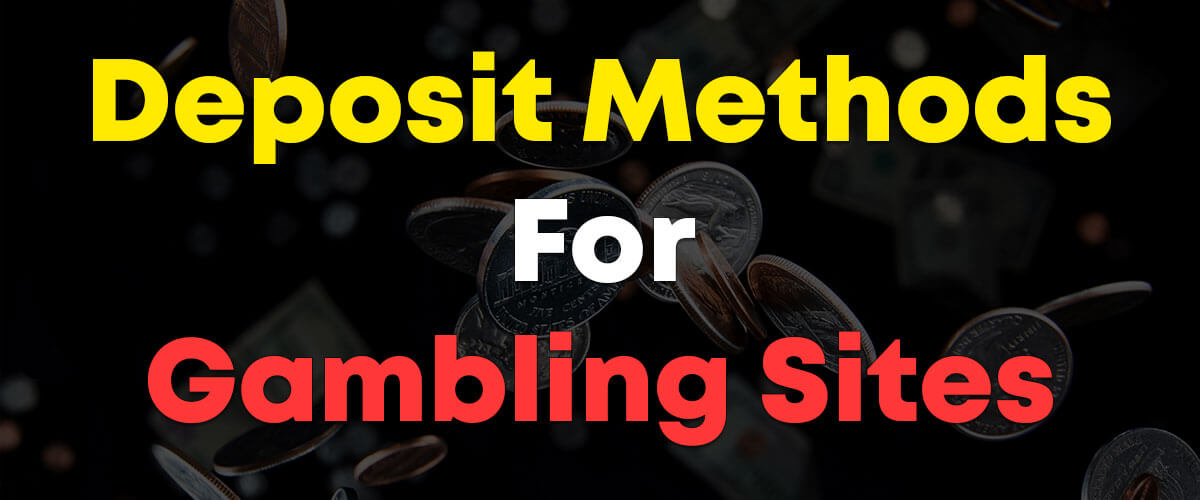 As the US online sports betting and online casino industry experiences growth, more online banking methods are developed to ensure players can transfer funds securely to fund their betting accounts. Rather than use traditional financial institutions such as investment banks or commercial banks, players require banking options for online sports betting that ensure fast and smooth transactions.
Unsurprisingly, lots of people are hesitant about using online financial services in case they become the victims of fraud, and their money isn't protected. This is why before registering on any online gambling site, you must ensure it is legal and regulated.
The US's regulated online casino and sports betting market has many perks and advantages over offshore black market sites. However, the most significant benefit is banking. Legal sportsbooks offer straightforward online payment methods such as PayPal sports betting and Venmo sports betting. These ensure players have safe options for depositing and withdrawing funds from sites. Additionally, some of these payment options offer both digital online transactions along with in-person cash payments.
With online banking, there is no complexity involved as everything has been made seamless. The best banking options for online sportsbooks and online casinos will always ensure fast and secure payments with little fuss and maximum efficiency.
This article covers the best banking methods for gambling on online casino sites and sportsbooks. We will also list the online sports betting sites and casinos that accept bank account transactions, how to take part in online gambling with credit and debit cards, etc.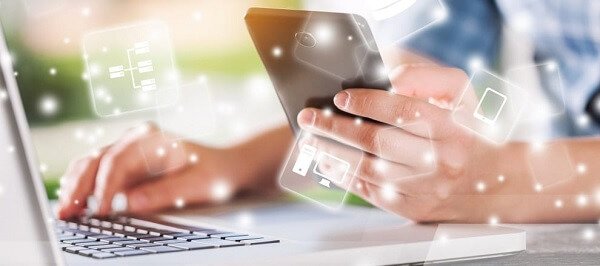 Online Gambling Deposit Options
Using online payment methods is not as complicated as researching the federal reserve bank or consulting the credit union. The process has been made extremely seamless to ensure anyone can start making payments.
However, you may be wondering how do you deposit money on sports betting? Or what are the best casino payment methods available for gambling transactions? The good news is that depositing cash at an online betting site is straightforward, and there are plenty of gambling-friendly banks and intermediary services available, like these Trustly betting sites.
Once you have signed up for an account at any of the legal and regulated online sportsbooks, casinos, or poker rooms, the next step is making a real money deposit. We have created a list of our recommended gaming deposit methods to make the banking process as quick and straightforward as possible.
Before making a deposit, ensure you are not leaving any money on the table. Online sportsbooks and casinos offer a generous welcome bonus to new players as an incentive to get you to create an account. These could range from a deposit bonus, free spins, etc. The welcome bonus offer is typically a one-time deal, and some will require you to opt-in or use a promo code to access them.
You can use our exclusive links on this website to sign up at any of the online sportsbooks or casinos we recommend. All the sites we have listed are legal and licensed and use banks that allow online gambling. Not all operators have the same deposit amounts. Some operators only allow you to deposit large amounts, but there are lots of good sportsbooks with a low deposit.
Credit/Debit Cards
We will start with one of the easiest online casino deposit methods – credit/debit cards. These methods are already used in most parts of our daily lives making them easy to incorporate into online gambling sites, which also explains the sheer number of top debit card betting sites.
You can directly add funds to your account using an American Express, Visa, MasterCard, or Discover Card. Using your Visa card for online sports betting works in the same way as it would if you were using it on a shopping website. However, it is important to ensure that you have enough cash in your bank if using credit cards.
You may have to pay some fees when making online transactions with credit cards as some banks still haven't updated their systems, but there are rare. The best bank account for sports betting will have all of its systems up to date and ready to go. Players also have the option to use debit cards, credit, and prepaid cards for online gambling transactions.

PayPal
PayPal is used worldwide and is the most prominent e-wallet system globally. It is one of the online casino deposit methods we highly recommend for all of your online sports betting and casino needs. PayPal allows users to instantly and securely make deposits from several funding options to play PayPal slots online and other games. These funding options are listed below.
Debit/Credit card: You can link your

American Express

, Visa, or MasterCard to your

PayPal Casino

account for instant deposits. Please note that you can't use your PayPal

credit card to fund online betting accounts

.
Bank transfers: You can link your bank account to your PayPal account. This is done via the account and routing number, allowing you to withdraw from an online casino site with ease.
PayPal Balance: If you have any remaining funds left in your PayPal account, you can use this balance to deposit into your sportsbook or casino account.
Person-to-person transfers: If you have a friend or family member with PayPal, they can send you some money.
PayPal is an excellent choice for all your deposits and withdrawals; however, there are some restrictions. You must be using a personal account which means business or premier accounts will not be accepted when funding or withdrawing from your iGaming accounts.
Additionally, the email address used for your PayPal account must be the same as the email used when creating your casino or sportsbook account. If this creates an issue, it can be solved by changing your PayPal email.
Finally, to withdraw to your PayPal account, you must first make a deposit using this e-wallet system. This is the case for most banking services, as online sportsbooks and casinos will automatically select the withdrawal method as the same one used for the deposit.
Venmo For Gambling Sites
In a similar fashion to PayPal, Venmo has become one of the most popular casino payment methods. Now customers use this option to deposit and withdraw funds from online casinos. Venmo is fast to use, safe and secure, and being used by more operators. Players want a quick and easy way to make a deposit and Venmo offers that and more. There are now several Venmo gambling sites available to players in the US. Whilst most sportsbooks accept Venmo, there is also a growing number of online casinos that accept Venmo now available as well. Another online money transfer service called Revolut has also become a popular casino banking option.
Sportsbook & Casino Gift Cards
As online casinos and betting become more mainstream, operators are looking for new and innovative ways for customers to make deposits. One of the latest options is a gift card. These are pre-loaded cards with a set amount of money on them that players can then use to place a wager or play casino games. The DraftKings Sportsbook Gift Card and the new BetMGM Gift Card have proved to be very popular payment methods in this category.
The Game On Card, Netspend, and the Vanilla Visa gift card are other popular payment methods that have also been well received by US players. They are Visa prepaid cards that act in a similar fashion to a prepaid gift card. They let players in New Jersey and Pennsylvania turn cash into credit so they can then deposit with an operator.
Play+ Prepaid Cards
Using a Play+ prepaid card for online casinos or sportsbooks is a great option, and Play+ makes it even more straightforward. You no longer have to wait in lines at CVS stores and pay high fees to load up; you can register for a Play+ card direct from the cashier of most iGaming websites. Once you have been approved, you can then load funds via a credit or debit card or directly from your bank account.
Play+ cards are branded for each site. Consequently, you will need to sign up for a different card for each online casino or sportsbook you sign up for. You can easily check account balances and cashier options via the site.

When you have signed up for a Play+ card, you will also get a physical card in the mail within two weeks. Bettors have numerous options for getting money off the card, like using the Play+ card anywhere that Discover is accepted or withdrawing at an ATM. Please be aware there is a  $2 per transaction fee applied to withdrawals. You can read more on which online sportsbooks accept Play+ for details on why we think it is the best-prepaid card when it comes to online gambling.
Cash at the Casino Cage
If you happen to be inside the land-based casino affiliated with your chosen online brand, you can always decide to bring your photo ID and some cash to deposit in person. Payments can be made using a couple of options at the cage, including personal checks, credit/debit card deposits, money, or casino chips. Still, these depend on state regulations and individual casino rules.
This is a suitable and speedy option for gamblers that live near or often visit retail casinos. However, there are some cons to depositing at the casino cage. These include not being able to take advantage of particular promotions. Additionally, we have heard from several bettors that there is often a delay before the cash hits your gaming account when depositing at the cage. Withdrawals are available instantly once approved and will be paid out in cash or casino chips only.
Online Bank Transfers
Online bank transfers, also referred to as eCheck on betting sites, use your online banking bill pay feature to deposit funds into your online wagering accounts. First, you must enable the online banking bill pay feature on your gaming account before choosing this deposit method, and your bank must also have a bill pay feature. Most national banks are eligible for online gambling, including:
HSBC
Citi
Santander
Bank of America
TD Bank
Chase
PNC
Capital One 360
Wells Fargo
The above is just a selection of the participating banks. Smaller local Credit Unions also qualify. We would advise you to check the individual sites for a complete list.
Paper Checks
This may be considered 'old school'; however, mailing a paper check to the online casino or sportsbook remains an option with some sites. If you want your funds quickly, it would be better to use another method, as it can take up to two weeks for paper checks to be processed and then posted. Paper checks can be money orders,  personal checks, bank drafts, and cashier checks.

Instant eCheck (ACH)
Instant eChecks, or ACH, is one of the best ways of depositing money into your account. Similar to PayPal, it links your checking account via your bank's routing number and account number. A reliable and trustworthy third-party processor does this. The processor typically used by most online sportsbooks and casinos is VIP Preferred, though others are available.
There are several perks to using Instant eChecks at a casino or sportsbook, such as:
Convenience: When your VIP preferred account is active, the information will be transferred to all the online gambling sites that utilize this banking method. This saves the hassle of entering all of your banking details on each site.
Instant Deposits: Once you have created your VIP Preferred account, the details will be saved. The deposits will be immediately loaded into your account, but it could take 2-3 days for the deposit to be shown on your bank statement, depending on your bank's terms and conditions.
Security: VIP Preferred utilizes encryption software to keep your banking information safe.
VIP preferred has restrictions on the amount you can deposit, but the more you use it, the higher the limit. Limits are set every week. Keen to learn more? Then have a look at our guides to VIP Preferred Online Casinos and VIP Preferred Sportsbooks.
Skrill
Skrill is an e-Wallet service like PayPal but is not as popular. This system allows you to withdraw to an online e-Wallet; however, the most significant difference is that your funds can be easily converted to several international currencies like ecoPayz casino sites allow. There are now several Skrill sports betting sites available side by side with most Skrill casinos with other operators looking to implement it in the near future. Skrill is a great option for players looking to make fast and secure deposits with low fees.
Neteller
Neteller is another popular wallet. You will notice it looks very similar to Skrill, that is due to them both being owned by the same parent company. Neteller has long been a popular online wallet for online purchases and there are now several sports betting sites accepting Neteller, including Caesars Sportsbook and Unibet. Similar to MuchBetter, US sportsbooks haven't utilized this option as much as their European counterparts.
PayNearMe
There is another cash option available for players who are hesitant to link their bank account or use their debit/credit card. Select PayNearMe and choose the amount you want to deposit. You will receive a barcode that you can take to participating stores such as Family Dollar, CVS, 7-11, and more. Present the barcode to the cashier, they will scan it, and you can collect your cash there and then. The funds are available to use online within minutes with the additional benefit of keeping your financial information private.
Google Pay
Google Pay or G Pay as it's more commonly known is one of the newest eWallets on the market. Well, kind of. Google Pay was previously called Android Pay and has been around for quite a while. There are now several US sportsbooks accepting Google Pay as a way of making fast, safe and secure deposits and withdrawals. Google Pay is extremely popular with online gamblers and bettors who are looking to use their favorite e-wallets to wager with one of the new online sportsbooks. For US players, this is the best alternative to pay by mobile casinos, which are still to be introduced at licensed gambling sites. Here is the complete list of Gpay casinos USA.
Apple Pay
Any self-respecting mobile operating system needs its own payment processor so it should come as no surprise that Apple has its own with Apple Pay. Thanks to the growing popularity of iOS devices and a need for fast and secure payments, there are now several betting sites that accept Apple Pay and even more Apple Pay casinos available to players in the US.

CashtoCode
CashtoCode is one of the newest payment methods to hit the US shores. CashToCode is a quick and convenient payment method that lets players deposit money at local points of sale safely and securely. There are now several CashtoCode Casinos in the US, and we expect more to start using them soon. CashtoCode has been around since 2013 but has not become a hugely popular banking option just yet.
Cryptocurrencies
Cryptocurrencies are becoming a popular form of payment on gambling sites. They use blockchain technology to keep you safe and let you play in online casinos while staying private. The most popular option is Bitcoin, but you'll find a range of others like Litecoin and Ethereum. Payment processors like Electron and the Cash App gambling service act as the gateway for such payments in most cases.
Deposits with cryptos are typically instant and do not come attached with any fees in most cases. You need to get a wallet, purchase your preferred crypto, and use it in the online casino. The best part is that the government does not have any control over cryptocurrencies. This is why many players prefer to use this option.
However, it is not accepted in regulated and legal US online casinos or betting sites. We hope that this will change later in the future.
Withdrawal Options in Online Casinos
Most of the options available to withdraw money are the same as the deposit methods we have listed; however, there are a couple of things to consider when you want to get money off the best online casinos.
Standard withdrawal options include:
eCheck (ACH)
PayPal
Cash at the Casino Cage
Prepaid Card
Skrill
Check by mail
If speed is a crucial factor, PayPal, Play+ prepaid cards, and cash at the casino cage are the quickest ways to get your money. PayPal is so popular as there are no fees, and you can withdraw from home.
Factors to Consider When Choosing an Online Payment Method
Although choosing the banking method that seems most convenient may seem like the best bet, it is not always the case. You'll need to consider a few critical factors before settling for a payment method. These include:
Speed: The transaction speed is one of the most crucial factors to consider when settling for a payment option. Not all banking methods have the same speed, with options like e-wallets being instant and others like online wire transfers taking up to 7 business days. If you are concerned about fast payments, wire transfers and other similar options may not be ideal for you.
Support for Withdrawals: Some payment options only work for deposits and not for withdrawals. If you settle for a banking method like this to make deposits, you will need to find another payment option to withdraw your funds. This can easily become stressful and is a factor you should consider. Ensure that the option you choose supports both deposits and withdrawals to allow for a seamless experience, especially if this is important.
Transfer Fees: You will need to pay fees when using some payment options. These fees may seem insignificant at first but can quickly build up in the long run. If you are working on a strict budget, it may be better to stick with payment options that charge no transfer fees.
Legality: Depending on your location, you may be unable to use specific payment options. For instance, cryptocurrencies are presently not supported in legal US online casinos. You will need to find other alternatives to play your favorite games like PayPal or

Neteller online casinos

.
Security: Any banking method you settle for should prioritize your security. After all, you are going to be transferring funds online. Many payment options like PayPal take security very seriously and offer a cash-back feature. This can come in handy if your account is compromised or you fall victim to a fraudulent casino site. You don't get this benefit when using many other payment options.
Bonus Offers: Depending on the platform you decide to play, you may benefit from unique bonuses for using a payment method. This is particularly the case with options like credit cards as many sites will reward you for registering with your information. Some of the offers attached to this payment option include deposit bonuses, no deposit bonuses, etc. You'll want to consider the bonuses attached to payment methods before picking an option. Settling for the right option can get you bonuses to play for free and win real money.
FAQ's
Is it safe to deposit to a casino online?
Yes, it is safe to make an online deposit to a casino. Make sure you play at a licensed operator who is registered in the US, like BetMGM, DraftKings, or FanDuel.