As the US online sports betting and online casino industry grows, online banking methods develop to ensure players can transfer funds securely to fund their betting accounts.
Rather than use traditional financial institutions such as investment banks or commercial banks, players require banking options for online sports betting that ensure fast and smooth transactions. Unsurprisingly, lots of people are hesitant about using online financial services in case they become the victims of fraud, and their money isn't protected. This is why if you ever want to sign-up for online casinos or any online gambling site, you must ensure they are legal and regulated.
The US's regulated online casino and sports betting market has many perks and advantages over offshore black market sites. However, the most significant benefit is banking. Legal sportsbooks offer straightforward online payment methods such as PayPal sports betting and Venmo sports betting, providing safe options for getting money on and off of a site. Additionally, some of these payment options offer both digital online transactions along with in-person cash payments.
With online banking, there is no need to explore retail banking options or delve into the details of the financial institution you are using. The best banking options for online sportsbooks will always ensure fast and secure payments with little fuss and maximum efficiency.
This article covers the best banks for online gambling. We will list the online sportsbooks and online casinos that accept bank account transactions, how to take part in online gambling with credit card, and more.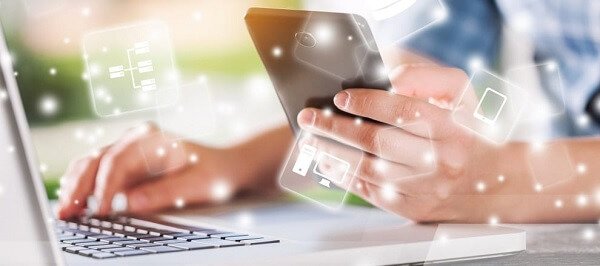 Online Gambling Deposit Options
Using online payment methods is not as complicated as researching the federal reserve bank or consulting the credit union. There is no need to worry about making financial transactions online. However, you may be wondering how do you deposit money on sports betting? Or what banks accept sports betting? The good news is, depositing cash at an online betting site is straightforward, and there are plenty of gambling-friendly banks.
Once you have signed up for an account at any of the legal and regulated online sportsbooks, casinos, or poker rooms, the next step is making a real money deposit. We have created a list of our best suggestions to make the banking process as quick and straightforward as possible, with several options available.
Before you make a deposit, make sure you are not leaving any money on the table. Online sportsbooks and casinos offer generous welcome bonuses as an incentive to get you to create an account. These opening bonuses are typically a one-time deal, and some will require you to opt-in or use a promo code to access them.
You can use our exclusive links on this website to sign up at any of the online sportsbooks or casinos we recommend. All the sites we have listed are legal and licensed and use banks that allow online gambling.
Credit/Debit Cards
We will start with one of the easiest methods for depositing into your online gambling account. You can directly add funds to your account using an American Express, Visa, MasterCard, or Discover card. Using your card for online gambling works in the same way as it would if you were using it on a shopping website. Make sure you have enough cash in your bank or credit in your bank account if using your card.
You may have to pay some fees when making online transactions as some banks still haven't updated their systems, but there are rare. The best bank account for sports betting will have all of its systems up to date and ready to go. Because Credit/Debit cards can only be used for deposits, you will need to use another payment option to withdraw money from the site. Players also have the option to use pre paid cards for online gambling transactions.

PayPal
PayPal is used worldwide and is the most prominent e-wallet system globally. It is a payment option we highly recommend for all of your online sports betting and casino needs. PayPal allows users to instantly and securely make deposits from several funding options. These funding options are listed below.
Debit/Credit card: You can link your American Express, Visa, or MasterCard to your PayPal account for instant deposits. Please note that you can't use your PayPal credit card to fund online betting accounts.
Bank transfers: You can link your bank account to your PayPal account. This is done via the account and routing number.
PayPal Balance: If you have any remaining funds left in your PayPal account, you can use this balance to deposit into your sportsbook or casino account.
Person-to-person transfers: If you have a friend or family member with PayPal, they can send you some money.
PayPal is an excellent choice for all your deposits and withdrawals; however, there are some restrictions. You must be using a personal account which means business or premier accounts will not be accepted when funding or withdrawing from your iGaming accounts.
Additionally, the email address used for your PayPal account must be the same as the email used when creating your casino or sportsbook account. If this creates an issue, it can be solved by changing your PayPal email.
Finally, to withdraw to your PayPal account, you must first make a deposit using this e-wallet system. This is the case for most banking services, as online sportsbooks and casinos will automatically select the withdrawal method to the same one used for the deposit.
Venmo
In a similar fashion to PayPal, Venmo has become a very popular method for customers to deposit and withdraw at an online casino. Venmo is fast to use, safe and secure, and being used by more and more operators. Players want a quick and easy way to make a deposit and Venmo offers that and more. There are now several Venmo sports betting sites available to players in the US. Whilst most sportsbooks accept Venmo, there is also a growing number of online casinos that accept Venmo now available as well.
Sportsbook & Casino Gift Cards
As online casinos and betting become more mainstream, operators are looking for new and innovative ways for customers to make deposits. One of the latest options is a gift card. These are pre-loaded cards with a set amount of money on them, that players can then use to place a wager or play casino games. The DraftKings Sportsbook Gift Card and the new BetMGM Gift Card have proved to be very popular.
The Game On Card is another popular prepaid card that has also been well received by US players. The card acts in a similar fashion to a prepaid gift card that lets players in New Jersey and Pennsylvania turn cash into credit so they can then deposit with an operator.
Play+ Prepaid Cards
Using a Play+ prepaid card for online casinos or sportsbooks is a great option, and play+ makes it even more straightforward. You no longer have to wait in lines at CVS stores and pay high fees to load up; you can register for a Play+ card direct from the cashier of most iGaming websites. Once you have been approved, you can then load funds via a credit or debit card or directly from your bank account.
Play+ cards are branded for each site. Consequently, you will need to sign up for a different card for each online casino or sportsbook you sign up for. You can easily check account balances and cashier options via the site.

When you have signed up for a Play+ card, you will also get a physical card in the mail within two weeks. Bettors have numerous options for getting money off the card, like using the Play+ card anywhere that Discover is accepted or withdrawing at an ATM. Please be aware there is a  $2 per transaction fee applied to withdrawals. You can read more on which NJ online casinos & sportsbooks accept Play+.
Cash at the Casino Cage
If you happen to be inside the land-based casino affiliated with your chosen online brand, you can always decide to bring your photo ID and some cash to deposit in person. Payments can be made using a couple of options at the cage, including personal checks or credit/debit cards, money, or casino chips. Still, these depend on state regulations and individual casino rules.
This is a suitable and speedy option for those that live near or often visit retail casinos. However, there are some cons to depositing at the cage. These include not being able to take advantage of particular promotions. Additionally, we have heard from several bettors that there is often a delay before the cash hits your iGaming account when depositing at the cage. Withdrawals are available instantly once approved and will be paid out in cash or casino chips only.
Online Bank Transfers
Online bank transfers use your online banking bill pay feature to make secure, instant deposits to your online wagering accounts. First, you must enable the online banking bill pay feature on your iGaming account before choosing this deposit method, and your bank must also have a bill pay feature. Most national banks are eligible, including:
HSBC
Citi
Santander
Bank of America
TD Bank
Chase
PNC
Capital One 360
Wells Fargo
The above is just a selection of the participating banks. Smaller local Credit Unions also qualify. We would advise you to check the individual sites for a complete list.
Paper Checks
This may be considered 'old school'; however, mailing a paper check to the online casino or sportsbook remains an option with some sites. If you want your funds quickly, it would be better to use another method, as it can take up to two weeks for paper checks to be processed and then posted. Paper checks can be money orders,  personal checks, bankers drafts, and cashiers checks.

Instant eCheck (ACH)
Instant eChecks, or ACH, is one of the best ways of adding money to your account. Similar to PayPal, it links your checking account via your banks routing number and account number. A reliable and trustworthy third-party processor does this. The processor typically used by most online sportsbooks and casinos is VIP Preferred, though others are available.
There are several perks to using Instant eChecks, such as:
Convenience: When your VIP preferred account is active, the information will be transferred to all the online gambling sites that utilize this banking method. This saves the hassle of entering all of your banking details on each site.
Instant Deposits: Once you have created your VIP Preferred account, the details will be saved. The deposits will be immediately loaded into your account, but it could take 2-3 days for the deposit to be shown on your bank statement, depending on your bank's terms and conditions.
Security: VIP Preferred utilizes encryption software to keep your banking information safe.
VIP preferred has restrictions on the amount you can deposit, but the more you use it, the higher the limit. Limits are set every week. Keen to learn more? Then have a look at our guides to VIP Preferred Online Casinos and VIP Preferred Sportsbooks.
Skrill
Skrill is an e-Wallet service like PayPal but is not as well known. This system allows you to withdraw to an online e-Wallet; however, the most significant difference is that your funds can be easily converted to several international currencies. There are now several Skrill sports betting sites available with other operators looking to implement the near future. Skrill is a great option for players looking to make fast and secure deposits with low fees.
PayNearMe
There is another cash option available for players who are hesitant to link their bank account or use their debit/credit card. Select PayNearMe and choose the amount you want to deposit. You will receive a barcode that you can take to participating stores such as Family Dollar, CVS, 7-11, and more. Present the barcode to the cashier, they will scan it, and you can collect your cash there and then. The funds are available to use online within minutes.
Withdrawal Options
Most of the withdrawal options are the same as the deposit methods we have listed; however, there are a couple of things to consider when you want to get money off a site.
Standard withdrawal options include:
eCheck (ACH)
PayPal
Cash at the Casino Cage
Prepaid Card
Skrill
Check by mail
If speed is a crucial factor, PayPal, Play+ prepaid cards, and cash at the casino cage are the quickest ways to get your money. PayPal is so popular as there are no fees, and you can withdraw from home.