Gamble USA strives to improve your online gambling experience. We aim to help you play safely, make informed decisions when gambling, and increase your betting knowledge through our guides.
We adhere to strict editorial integrity; our content may contain links to products from our licensed & legal US partners.
One of the most important aspects of playing at an online casino site is moving money around with ease. If you are looking to play at the popular Borgata online casino, then what you need is the Borgata Prepaid Card.
When playing at the majority of NJ casino apps, players will have a choice of standard accepted online banking methods such as a credit or debit card and e-wallets such as PayPal. However, some sports betting sites and casinos, such as the Borgata online casino, offer a prepaid card option for players to fund their accounts in the most efficient way possible.
The Borgata online prepaid card is called Play+, and it is the safest and most convenient way to load money to your Borgata online casino account. Players can use the Play + card to deposit funds to play the vast amount of casino games available on the platform. Because the casino issues this prepaid card, players will not encounter any problems when using it to fund their accounts when playing online. Prepaid cards have become a popular payment at NJ live casinos, and other platforms, such as MGM casino, also have Play+ as an option.
This article covers all of the information regarding the Borgata prepaid card, including the registration process, how to use the My Borgata card, and payment alternatives at Borgata online casino.
Promo Code: GUSA
$20 Free Play & $1,000 Matched Bonus
21+. T&C Apply
21+. T&C Apply
Bonus Code: GUSA
Top games providers
Secure & fast banking options
Promo Code: GUSA
$20 Free Play & $1,000 Matched Bonus
21+. T&C Apply
21+. T&C Apply
How to sign up for Borgata Online Prepaid Card
The Sutton Bank Member FDIC issues the Borgata card. It is a physical debit card sent to players' homes once the registration process has been completed. To sign up for a Borgata online prepaid card, you will need to head to the Borgata online casino website at borgataonline.com and complete the registration steps. Players will be required to provide personal details such as their address and social security number.
When you have confirmed your application and your information has been verified, you can load funds to your Play + account using an e-check or bank card. The prepaid card will be delivered to the player's address within 14 days. Additionally, the card can be used to purchase goods and is accepted by various vendors.
However, a Play+ card's primary function is for loading funds to a Borgata online casino account. The card can add funds faster and better than most other payment methods available, making any financial transactions a breeze. Unlike the everyday credit card, Play+ does not allow players to go into credit, and you may only deposit the amount of money you have loaded to your card from other means.
When you have your card, you can use it in conjunction with the prepaid card app available from iTunes & Google Play. These are separate apps to the real money Borgata casino app, you can not play games via the apps, as it is just used to check your balance and add funds.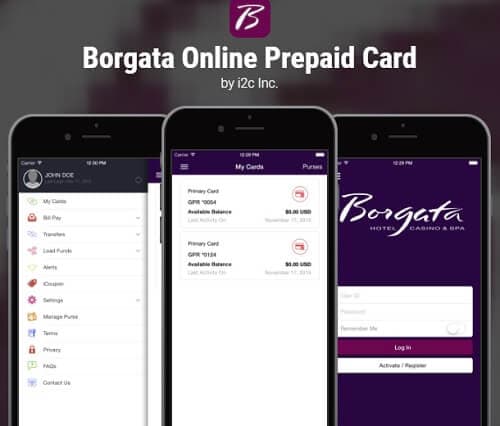 How to use Prepaid Card at Borgata Casino
When you get your prepaid card delivered, you have one of the most convenient options available to make a deposit to your casino account. You can deposit the following steps:
Sign in to your Borgata online player account
Add funds to your Play + card via your Visa or e-check.
Transfer funds into your Borgata casino account.
You can now access the casino welcome bonus and discover games such as slots, blackjack, and roulette.
All prepaid cards have been designed to ensure deposits only take a matter of minutes and make transactions fast and secure. Players still have the option of depositing directly from their bank cards, but using Play + as a 'middle man' provides an extra layer of security.
Using a Play+ card also removes the risk associated with depositing with credit cards. Some banks block transactions involving gambling websites; however, the approval rates when adding funds to Play + cards are incredibly high. Using a pre-paid card with an online casino is safe, and popular. There are also several other betting sites accepting Play+ cards
The Borgata online Play+ card works in the same way as it would for other Play+ online casinos. For example, you would use the DraftKings prepaid card in the same way if you were making a deposit to the DraftKings Casino. There are two ways you can load cash onto your Play + card. If you choose to use a bank card, follow the below steps:
Enter your card number
Enter the expiration date and security number (on the back of card)
Select the amount you wish to deposit
Click 'add funds'
Confirm and submit
Alternatively, you can choose an e-check for deposits by following these steps:
Choose e-check method
Provide your driver's license ID number and state
Enter account number
Select deposit amount
Authorize transaction
Enter the last four digits of your social security number
Confirm
No matter which method you choose from the above options, your money will be available immediately on your Play + card to use on the Borgata site. When you sign in to your casino account, you can choose the 'My Borgata prepaid card' option to add funds and start playing some games.
Borgata Online Prepaid Card Safety Measures
Once you have decided you want to transfer money to your casino account using Play+, you can register for a card and then get it in the mail. The cards are delivered to your home address and will not be delivered to a PO box. When you receive your Play + card, you can set a PIN number and choose a password. If you want to change PIN, log in to your Borgata online account and click 'change the PIN,' then follow the instructions.
It is also straightforward to change your password. Visit the Play + website and click the change password option found in the additional services tab. You will need to enter your current password first then enter the new password. If you have forgotten your password, there is an option to reset it.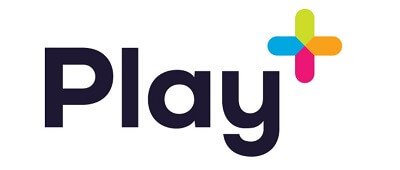 If you are concerned that your Play+ card has been stolen or you can't find it, contact support@sightlinepayments.com.Please make sure you do this instantly as a third party may use your information fraudulently. If your report the card has been lost, it will become inactive and cannot be used.
Alternative Payment Methods
If you are in New Jersey, there are numerous Instant Play NJ casinos and Paysafe casinos that accept several payment methods. If you would rather not register for a Play+ card, there are plenty of other ways you can use to fund online casino accounts, such as:
All of the above deposit and withdrawal methods are accepted at most New Jersey casinos. Additionally, there are also some casinos where Discover is accepted.
You may also want to read: Game On Card – the latest sportsbook prepaid gift card.
Borgata Prepaid Card FAQs
How do I fund my Borgata prepaid card?
There are two primary ways you can fund your Play + card, which are by using a bank card or an e-check. Both are straightforward, and the money will be available instantly, no matter which option you choose.
Why Should I apply for a Borgata Online prepaid card?
It is a convenient and fast way of transferring funds from your bank account to your Borgata casino account. This card works like other bank cards, including in terms of security and privacy.
Who can get a Play+ card?
Any player in America is eligible for a Play+ card. All that is required is to complete the registration form and provide some personal details, including your home address. The card will be sent to you in the mail within two weeks.
Are there alternatives to the Play+ card?
Yes, there are numerous alternatives to use if you don't want to register for a Play+ card. these include PayPal, Skrill, Visa, MasterCard, etc. All of these will allow you to play on Borgata without any problem.