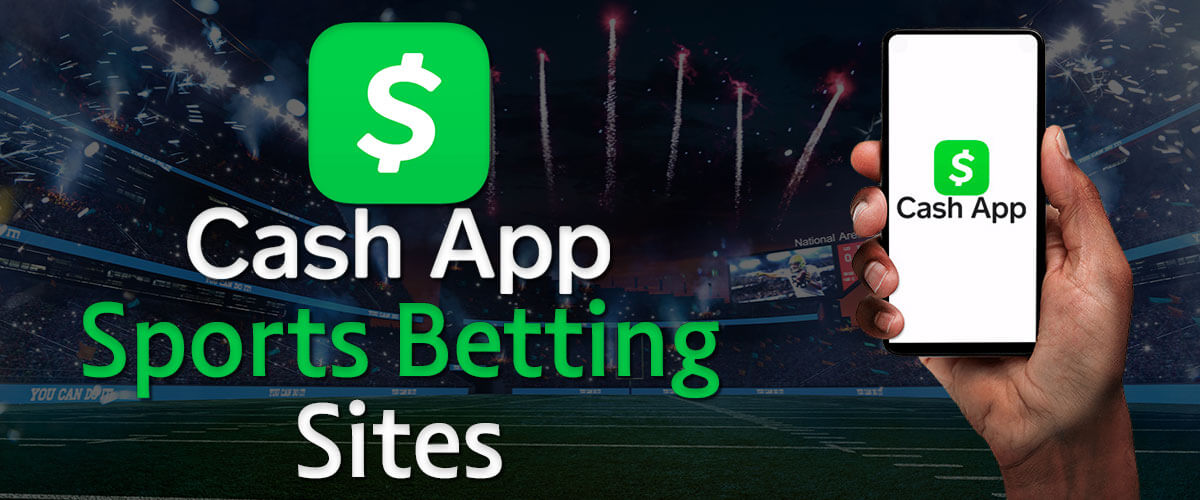 Cash App launched in 2013, promising a slick approach to Person-to-Person mobile payments and other services. US bettors at sports betting sites enjoy Cash App for several reasons, notably its minimal transaction fees, worldwide reach, and Bitcoin support. The company had 70 million users and $1.8 billion in gross profit as of September 2021, exemplifying its trustworthy and practical nature.
Since the Supreme Court legalized online sports betting in the US in 2018, the strides the industry has taken since then have been massive. Now, you no longer have to travel to Las Vegas to wager and with new phrases and currencies such as bitcoin cash becoming mainstream, there are lots of things to consider when placing a bet. One of these things is how to deposit and withdraw funds.
Sports betting enthusiasts using Cash App can access enhanced crypto betting bonuses, a significant reason for its popularity. Bettors also benefit from near-instantaneous transfers, speeding up online gambling deposits, and the withdrawals process. Same-day sports betting payouts are easy and straightforward at Cash App online sportsbooks as a result.
PayPal spearheaded the development of digital wallets in the early 2000s. Cash App is a similar service, although users also have access to trading and crypto purchases. Sports bettors can enjoy online gambling without disclosing sensitive banking information, another reason for its popularity.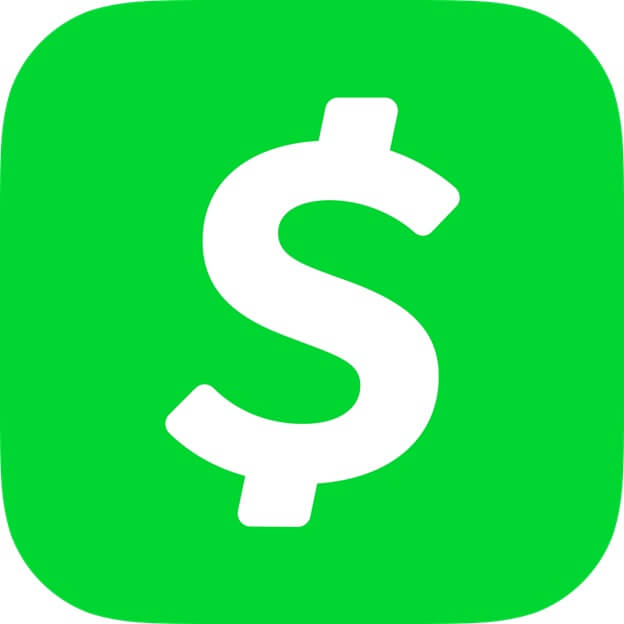 Still, you cannot currently use Cash App directly for deposits and withdrawals at many licensed US sportsbooks. Sports bettors must fund a valid payment method with their Cash App account in these instances to indirectly use the service. Alternatively, most legal US sportsbooks accept world-leading e-wallets like PayPal or Skrill.
This article takes a look at the best cash app sports betting sites in the US. If you are playing in a state with a legal mobile sports betting industry such as New Jersey or New York, you will be able to use cash sportsbook app options. The best sports betting app is a matter of opinion, and depends what you are looking for. For the purpose of this article, we are looking at sports gambling sites that offer a sports bettor many different types of sports bet, features such as cash out and live betting, excellent cash app deposit options and more.
Sportsbooks Accepting Cash App Payments
Online sports betting sites and mobile sports betting apps accepting Cash App payments in some form are plentiful. Not all options are worth your time, so we've picked out the best choices. Our editor's picks showcase the best Cash App sportsbooks based on bonuses, customer safety, payment limits, and odds quality. See below for a list of licensed online sportsbooks to check out:
How We Rate Cash App Betting Sites
Our rating process involves several important factors to ensure we give our readers the best online sportsbook recommendations. We consider site safety, payment limits, customer support, bonuses, sporting markets, betting apps, and more. Some of the most vital factors regarding Cash App sportsbooks include:
Payment Methods: While punters can use Cash App indirectly at all legal US online sportsbooks, directly utilizing the digital wallet is more complicated. Searching for compatibility is vital to our sportsbook rating process. We only select sites that accept Cash App.
Deposits & Withdrawals Limits: Checking payment limits at Cash App sports betting sites is another key aspect we look at. Some sportsbooks have restricting limits on deposits and withdrawals that can hamper sports betting fans. Our experts look for the widest limits to ensure versatile deposit and withdrawal parameters.
Online Safety: Sports bettors must ensure they bet at safe sportsbooks, or their personal information can be compromised. We rate Cash App betting sites using various security factors, such as SSL certification, licensing, regulation, and other user reviews. All sports betting sites mentioned are 100% safe and regulated under US state bodies.
Customer Support: A responsive and helpful customer support team is vital in case anything goes wrong during your Cash App sports betting experience. Our favorite sportsbooks have detailed FAQs, a 24/7 live customer support service, and helpful agents who genuinely want to help.
Welcome Bonuses: Sports bettors are always looking for generous free and

risk-free bets

. We pay special attention to these offers and ongoing promotions when rating the best Cash App sports betting sites. Our experts look for minimal

playthrough requirements

and the most lucrative bonuses on offer.
Sports Betting Markets: What good is a Cash App betting site without any of the sporting markets you like to wager on? Sport availability is a significant factor when rating the best sportsbooks. We search for platforms with a wide variety of choices, from the

NFL

and

NBA

to European sporting markets. It also helps when they offer special promos for big events such as the Super Bowl.
Mobile App: Mobile app sports betting is the preferred option for millions nowadays. A top-rated Cash App sportsbook will have an expertly designed mobile app available on iOS and Android. We run extensive user tests to determine the smoothest and most powerful Cash App sports betting apps on the market.
Bet Types: Leading Cash App sportsbooks must have various bet types to keep punters entertained. Our rating process looks for the availability of standard bets like

moneylines

or totals alongside more complex options like

same-game parlays

,

point spreads

, and live in-play betting.
Cash App Overview & History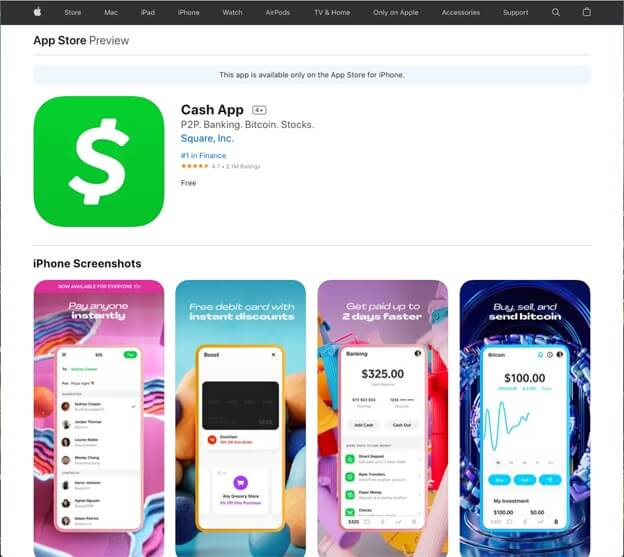 Formerly known as Square Cash, Cash App launched in October 2013. It was one of the first P2P payment apps to hit the market, competing with other services like PayPal, Apple Pay, and Google Pay. The fintech juggernaut Block, Inc. owns Cash App, also offering financial software, hardware, and cryptocurrency services.
Cash App went public in November 2015, rapidly evolving into one of the US's most used payment processing apps. Block hasn't rested on its laurels either, massively expanding its functionality to include direct and ACH Cash App transactions alongside cryptocurrency purchases and trading.
In 2019, American Cash App users also gained the ability to trade stocks. This was a significant feature for the mobile payment services provider, enabling millions to start their investment journey with the Investing widget. Users could already trade Bitcoin with Cash App, but this development turned it into a certified mobile investment application. As if this wasn't enough, Block purchased Credit Karma Tax in 2020, adding a free tax-filing service to the growing list of Cash App features.
With over 70 million active users in 2023, Cash App's determination to keep evolving has paid off handsomely. The company made over $1.8 billion in gross profit in 2021, exemplifying its significant popularity. Block, Inc. is currently valued at over $80 billion, proving its dominance in the market. The future looks bright for Cash App as users continue to enjoy new features and an evermore efficient system.
Using Cash App for online sports betting is particularly popular nowadays. It allows punters to enjoy same-day payouts, Bitcoin deposits and withdrawals, and numerous other benefits. Even if your favored sports betting site doesn't accept direct Cash App deposits or withdrawals, it's easy to use the mobile payments app indirectly and still experience the benefits. There is no shortage of top Cash App online casinos either.
How to Create Your Cash App Account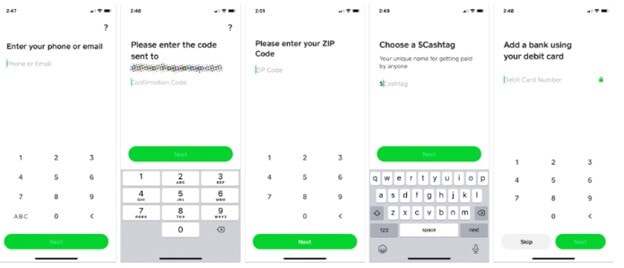 Setting up a Cash App account is straightforward. Afterward, you can use Cash App for online sports betting at a reputable online sportsbook. Follow the steps below to get started:
Download Cash App for iOS and Android
Tap the app icon to launch it after installation
Enter a valid phone number or email address to begin the registration process
Look out for a secret code sent via your preferred method
Enter the secret code in the relevant field
Invite friends to sign up with Cash App and receive a referral bonus
Link your bank account with Cash App by supplying your debit card information
Choose your own unique $Cashtag. You will use this to receive and send cash
Enter your zip code
Your account setup is now complete!
Add funds to your Cash App wallet to use the service for sports betting deposits. Use the bank icon in the bottom left and press "Add Cash" to do so
Setting up a Cash App account isn't difficult. Once you have done so, deposits and withdrawals at online sports betting sites are extremely simple. In many cases, they require less time and effort than conventional banking methods.
Buying Bitcoin Using the Cash App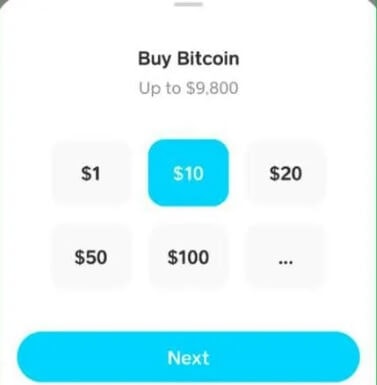 Being able to buy Bitcoin directly using Cash App is one of the biggest selling points of the financial services application. Dealing with crypto can be fiddly and confusing if you don't know the basics, but Cash App makes it effortless:
Ensure you have funds in your Cash App wallet
Hit the Bitcoin tab on the home screen
Click "Buy BTC"
Select an amount or press "…" to buy a customer Bitcoin amount
Supply your PIN and press "Confirm" to complete the purchase
Cash App offers several Bitcoin-specific functions like Custom Bitcoin Orders and Bitcoin Auto Invest. You can use Custom Bitcoin Orders to automatically buy a certain amount if the price drops below a specified value. This is great for ensuring you're only buying at the best prices. With Auto Invest, users can set up a scheduled Bitcoin investment that happens automatically when specified.
Cash App's Bitcoin functionality is a significant benefit for its users, especially for sports bettors looking to increase their bankroll. Bitcoin sports betting promos are getting more popular nowadays, and using Cash App is the easiest way to get involved. We'll tell you how in the next section.
How to Deposit Bitcoin at a Cash App Sportsbook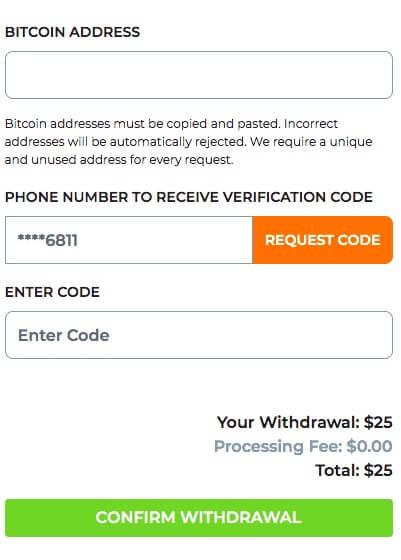 Using Bitcoin at the best sports betting sites was a tricky and long-winded process before Cash App. Fortunately, the mobile payments service enables a straightforward and efficient Cash App Bitcoin deposits system. Check the following instructions for a comprehensive rundown of how to do so:
Choose a Bitcoin-compatible sports betting app
Click "Register" or "Sign Up" to create an online sportsbook account
Ensure you have Bitcoin in your Cash App wallet. Use the simple steps above to top up if necessary
Provide essential personal information and verify your sports betting app account. Afterward, head to the "Deposits" section
Choose Bitcoin from the list of payment options. Look for an empty optional sport betting bonus code field or tick box here if you haven't already had the opportunity to provide one
Cash App Bitcoin deposits rely on the site's Bitcoin sending address or $Cashtag. Copy the sports betting platform's unique sending address and open Cash App
Switch from USD to BTC on the Cash App home screen using the icons running along the bottom
Choose how much Bitcoin you'd like to pay into your sports betting account.

Minimum sports betting deposits

generally start from 0.0005 BTC
Press "Pay" to complete the BTC transfer
Wait for the deposit to land at your mobile sportsbook. This is usually instantaneous but is guaranteed within one hour. Fluctuating worldwide Bitcoin traffic causes this slight delay
Start betting with your Cash App Bitcoin wallet
Some leading Cash App online sports betting sites provide a QR code instead of a $Cashtag or Bitcoin sending address. In these instances, punters can scan the code via the Cash App application for an even easier deposit process.
The process is as simple as downloading mobile sportsbook apps.
How to Withdraw from a Cash App Sportsbook
Cash App withdrawals are easy at compatible sportsbooks. The process isn't very different from withdrawals using traditional payment methods. Use the following instructions to find out the basics:
Ensure you have completed the KYC/AML verification process before heading to the "Withdrawals" section of the Cash App sportsbook
Select Cash App or Bitcoin from the list of withdrawal methods
Scan the QR code if there is one given. Alternatively, provide your Bitcoin sending address of $Cashtag
Enter the amount you would like to withdraw and confirm. Withdrawals are generally capped at $10,000 or the BTC equivalent but can be lower. Head to your chosen sportsbook's FAQs to confirm this
Once the sports betting platform has approved the withdrawal, the funds will appear in your Cash App wallet after a maximum 30-60 minutes
Processing Times and Fees
One of the benefits of Cash App Bitcoin transfers is the fast processing times and minimal fees. Cash App Bitcoin transfers are guaranteed to arrive on the same day, unlike other methods that can take up to a few business days. It means sports bettors can concentrate on placing wagers and picking up the winnings rather than worrying about deposit or withdrawal waiting times.
Cash App Bitcoin withdrawals don't have any additional fees. However, it's worth considering BTC's volatile and fluctuating value, as withdrawals one day could have a very different real-world USD value to the next. Picking up your winnings via other Cash App methods is also free, but it can take longer for funds to clear. Users can choose instant Cash App payouts for a 1.5% fee.
Directly making a Cash App sportsbook deposit using a debit card, bank account, or Bitcoin is free in most instances. Bettors using credit cards will be subject to a 3% fee. Cash App charges a fee between 1-4% when purchasing Bitcoin, so although it's free to make Bitcoin deposits or transfers, you must pay a small fee to initially buy Bitcoin.
Check the table below for a summary of Cash App sports betting processing times and fees.
| 💳Cash App Sportsbook Payment Method | ⏱️Processing Times | 💲Fees |
| --- | --- | --- |
| Bitcoin | Maximum 30-60 Minutes | 1-4% to buy Bitcoin, no fees to deposit or withdraw |
| Debit | 1-3 Business Days | Free or 1.5% for instant payout |
| Credit | 1-3 Business Days | 3% |
| Bank Account | 1-3 Business Days | Free or 1.5% for instant payout |
Benefits of Using Cash App for Sports Betting
Sports bettors enjoy several benefits when using Cash App for sports betting. One of the most important is its inherent simplicity. The Cash App mobile application is extremely intuitive and eliminates the need for any other mobile banking applications. Processing times are also minimal, especially when using Bitcoin. To top things off, processing fees are generally negligible.
The main downside to Cash App sports betting is the lack of availability at leading licensed US sportsbooks. You can use Cash App to indirectly fund your sportsbook account via a conventional online banking account anywhere. Still, most reputable sites like FanDuel and PointsBet don't offer it as a direct option. Additionally, its simple and easy nature can result in people not being careful enough while making online payments. You can find a few pros and cons to Cash App online sports betting sites below:
| ✅Pros | ❌Cons |
| --- | --- |
| Quick processing times | Not yet directly available at most legal US sportsbooks |
| Bitcoin compatibility | Payments can be untrustworthy in some cases |
| Reduces the need to give sensitive financial data online | Money held in your Cash App wallet is not FDIC insured |
| Minimal fees | |
| Intuitive app | |
Cash App Vouchers & MatchPay Dangers at Offshore Betting Sites
While Bitcoin is the most popular, accessible, and advantageous Cash App sports betting deposits and withdrawals method, bettors can use a couple of other methods. Some offshore sportsbooks offer Cash App vouchers or MatchPay payment methods. Head to sports betting community forums to buy sportsbook vouchers using Cash App.
Alternatively, a limited number of platforms have MatchPay compatibility. This service essentially automates the voucher buying process, packaging it like a conventional online payment platform.
We highly recommend staying away from these alternative ways to use Cash App at offshore betting sites. You mustn't trust illegal offshore betting platforms like Bovada or MyBookie with no licensing from state regulators, as they could easily steal sensitive data or refuse to pay out winnings. The main Cash App vouchers and MatchPay dangers at betting sites include:
Lack of user protection
No sportsbook regulators
Scammers can sell fake sportsbook vouchers
Voucher payments and withdrawals can take a long time to complete
Only offshore platforms offer these services
Cash App & Bitcoin Legal Sports Betting Alternatives
Cash App was one of the first commercial online payments platforms to integrate Bitcoin, but other companies have followed recently. For example, you can use BTC via Skrill, PayPal, or Neteller for betting legally at licensed US online sports betting sites.
Top-rated sportsbooks like PointsBet offer PayPal deposits and withdrawals with no fees, near-instantaneous processing times, and huge limits. These sites are safer than offshore alternatives and have far more plentiful sporting markets and betting options. Additionally, reputable platforms such as BetMGM and DraftKings will be the first to accept Cash App when licensed sportsbooks start being compatible.
Bet with Bitcoin at Cash App Sportsbooks Today!
Cash App sports betting with Bitcoin is a great way to enjoy sportsbooks with minimal fees and same-day payment waiting times. Punters don't need to disclose sensitive banking information using this method, with everything revolving around $Cashapps or QR codes. Although most legal licensed US sportsbooks don't offer Cash App or Bitcoin as a direct payment option, you can use these services indirectly to top up your bankroll.
So, what are you waiting for? Get started with betting with Bitcoin at Cash App sports betting sites today and enjoy the numerous benefits!
FAQ's
What are the best cash app sports betting sites?
We have tested many online betting sites to determine what we think are the best cash app options. We recommend using any of the following:



DraftKings Sportsbook


BetMGM Sportsbook


Caesars Sportsbook


FanDuel Sportsbook


PointsBet Sportsbook


Other notable sites that could be counted as a Bitcoin sportsbook that offer excellent betting options include Barstool Sportsbook, Fox Bet and Bally Bet. Each of these sites has a mobile sports betting app which allows you to gamble on the go.
Does FanDuel take cash app?
Yes, you can use the FanDuel prepaid card for a deposit option and then follow the instructions. This essentially makes a virtual card that accepts cash app. The best sports betting apps will have a wide range of banking options.