Gamble USA strives to improve your online gambling experience. We aim to help you play safely, make informed decisions when gambling, and increase your betting knowledge through our guides.
We adhere to strict editorial integrity; our content may contain links to products from our licensed & legal US partners.
The Cash App has become one of the largest money transfer services in the world, and people all around the country are joining the app every day. With the Cash App's popularity rising daily, many online gamblers have wondered if and when it will be available as a payment method on their favorite online casinos.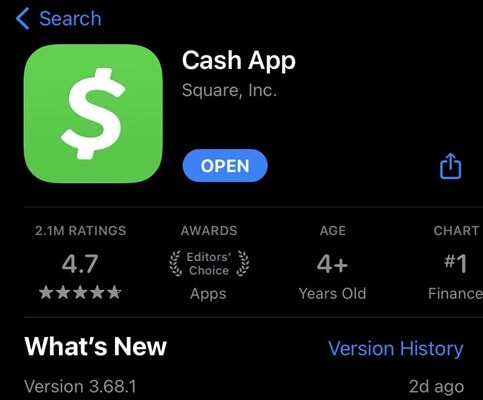 Depositing and withdrawing funds using Cash App on online casinos has become an easy-to-use payment method on several online casinos, but not all. This guide will show you the different online casinos accepting Cash App transactions, the possible fees accompanied with using the Cash App, the pros and cons, and alternative banking methods.
Online Casinos That Accept Cash App Payments
Reputable online casinos do not currently accept Cash App transactions because of laws involving digital payment technologies like cryptocurrencies as a deposit or withdrawal method. Lucky for you, online casinos accept plenty of other alternative banking options so users can fund their online gambling account balances. Tap on any of the above and start playing online casino games using Vanilla Visa casinos, Prepaid Card casinos, MasterCard casinos, PayPal casinos, etc.
The best USA casinos accepting Cash App payments, or alternatives, are:
What is the Cash App?
The Cash App is a money transfer service similar to Venmo and Zelle that allows users to send cash to each other at the click of a button. In recent years, they've expanded into Cash App cards, essentially debit cards funded by your Cash App account.
Most recently, however, the Cash App has dipped its foot into the waters of cryptocurrency, and users can now buy and sell Bitcoin and other cryptocurrencies using their mobile device. The ability to buy and sell crypto also makes the Cash App a crypto wallet, which allows you to transfer Bitcoin or other cryptocurrencies to other crypto wallets to purchase things.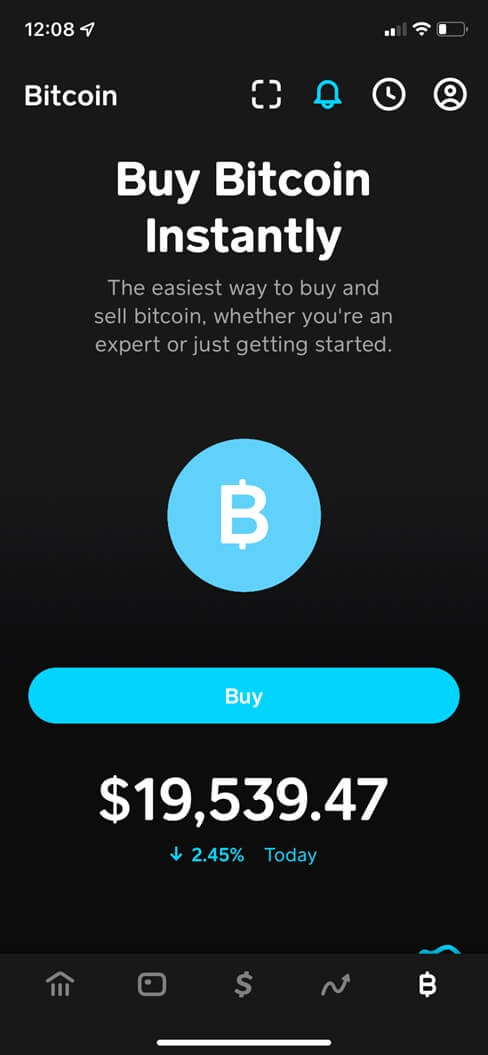 The ability to trade crypto is not only valuable for users looking for a Bitcoin wallet address but also for gamblers interested in using Cash App as a payment method for online casinos.
Is Cash App Gambling Possible?
In short, yes. The Cash App is not a typical payment method. However, there are sites in the online gambling industry that allow users to make deposits and withdrawals using the Cash App wallet to transfer Bitcoin or other cryptocurrencies.
If you decide to use Cash App as a payment method on online gambling sites, you'll need to have your correct Cash App Bitcoin wallet address and the address of the site you want to transfer to. Some of the best casino apps will have this option or the option for Cash App vouchers.
Vouchers are purchased through a forum on your gambling website that allows users to deposit the amount they purchased into an online casino account. Be sure when buying the voucher that the seller accepts Cash App transfers as payment.
Cash App Casino Deposits
Making a deposit to online casinos accepting Cash App is very simple and only takes a few minutes to complete and about an hour to hit your online account. It would need to be in the form of Bitcoin deposits, but it very much can be done.
First, you'll need to go to the deposit page, select the Bitcoin option, and then copy the site's Bitcoin address. Go into the Cash App, select the transfer button in the crypto wallet, paste the address, and select whatever amount you'd like to transfer.
After receiving the transaction, you'll be prompted to make the transfer. The transfer can take up to a few hours on some of the top online casinos, but the best Cash App casinos online will only take about a half-hour to an hour to process a deposit through Bitcoin.
Some of the top Cash App casinos provide a more significant welcome bonus to users who deposit cryptocurrency. Often the deposit bonuses will be better for users who make deposits through crypto. Some online gambling stores offer a 10% deposit match for standard deposit methods and then 200% no deposit bonuses and free spins for crypto deposits, which is phenomenal for casino bonuses.
Cash App Gambling Withdrawals
Making a withdrawal with the Cash App is similar to making a deposit. Users who want to make a withdrawal through Cash App need to select the Bitcoin option as the payment method.
Next, you'll need to go into the Cash App and find your crypto wallet address to add it to your withdrawal request for a Cash App Bitcoin transfer. After adding the address, select the amount you'd like to withdraw and submit the request.
Fees and Processing Times
Some Cash App online casinos will vary on fees for cryptocurrency deposits and withdrawals, but generally, the industry standard is that there are none. This means that cryptocurrency is one of the best ways to use Cash App on online casinos because the transaction accompanies no additional hidden fees.
Making either a deposit or a withdrawal takes about thirty minutes to an hour to complete on both ends. Your Cash app transfer to your online casino account will be instant on the Cash App, but a withdrawal will take thirty minutes to an hour to post.
Pros and Cons of Cash App Casinos
One of the biggest pros of the Cash App as a payment method is that users can download Cash App in just a few minutes and sign-up very easily. The Cash App also allows users without access to a bank account to make a deposit or a withdrawal to or from your online casino's account.
Cash App is used as a payment method for Bitcoin deposits and withdrawals and is also a pro because Bitcoin has the potential to go up in the future, meaning that your winnings could be worth more.
The cons of the Cash App fall under somewhat similar circumstances, meaning that one of the payment method's biggest cons is that Bitcoin could also potentially dip. If it dips, users could receive less money than they thought because of the volatility in the price of Bitcoin and other cryptocurrencies.
One of the other most significant and essential cons is that the Cash App is not accepted at all legal online casinos because of laws against using cryptocurrency as an online betting payment method.
Alternative Banking Options
If you're having trouble finding online casinos accepting your type of payment method, consider the list below for methods you might not be aware of. While a credit or debit card is the easiest way to make a deposit, online casinos want your money and have plenty of choices that should work for anyone!
Play+ Prepaid Cards
If you've ever played online casino games on DraftKings or FanDuel, then you've likely seen their Play+ prepaid gambling cards that allow users an extra layer of security. As a third-party entity, Play+ partners with online casinos and online casino players to be the middleman in their transactions to help players limit themselves and add extra security to their private information.
Many online casinos offer Play+ as an option because of its popularity among those who use it. It can be managed on an app from your phone where users can make deposits and withdrawals. Deposits and withdrawals to and from your online casino account will not have fees and are instant to 24 hours.
Online Banking or E-Check
One of the most common forms of payment method for online gambling is an e-check or online bank transfer that can be quickly done by linking your casino account to your bank account. After this is done, you can freely deposit and withdraw funds to/from your online casino account.
Depositing online banking or an e-check will instantly post the amount to your account and will be free of fees on most online casinos. A withdrawal with either of these payment methods will take three to five business days to reach your account and will not have any fees on most gambling sites.
PayNearMe Locations
Did you know there are online casinos that accept cash? Most of the best online casinos, like BetMGM, DraftKings, and FanDuel, offer an option for users to make cash deposits and withdrawals at participating retail locations.
This option allows users to fund their casino account to gamble online without a bank account, and participating locations might be closer than you think! If you want to use this payment method, simply click on the PayNearMe payment method on your gambling site, then select how much you'd like to deposit or withdraw. Once you're finished, you'll receive a QR code and a list of local convenience stores for you to take the code and either deposit or withdraw your money.
Both deposits and withdrawals will not have fees and are the only way to get instant withdrawals without being at a physical casino.
Cash App Slots and Casino Games That Pay Real Money
Indifferently to whether you use Cash App at casinos or another banking option, the games you can play will be the same. The good news is that so many live casino games, online slots, and other table games accept Cash App deposits! Some popular online live casino games are mobile blackjack, video roulette, and online poker.
These three table games are the most popular betting options on the online casino next to online slots like Animal Wilds or Atlantic Treasures, which are top-rated slots on different casinos around the internet. There are also less popular online table games such as Pai Gow, Texas Hold'em, and high/low poker. Whether you deposit $10 or $1,000 at Cash App casinos, the stakes are flexible, so anyone can join in.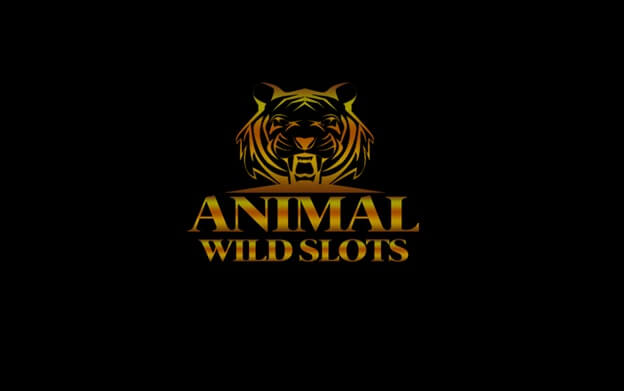 Start Gambling with the Cash App Today!
I believe the Cash App is a unique payment method for users who don't have access to the typical options. Making transfers through Bitcoin might be volatile because of the constant change in the price of Bitcoin daily; however, I think the ends justify the means.
The lack of fees and incredibly quick withdrawal times make the Cash App an excellent option for users looking for more flexibility. Also, if you have faith in crypto like me, you're confident that Bitcoin will constantly be on the rise in the next ten to twenty years. If it's on the rise, making a withdrawal through Bitcoin to your Cash App address could be an excellent way to save money with extra growth.
FAQs
How do I deposit to my casino account with the Cash App?
First, download the Cash App from the app store, create an account using your correct personal information, and then add money to your Cash app account. Next, select the Bitcoin deposit option on your online casino and get the gambling site's Bitcoin wallet address. After you've found the correct address, send the amount of Bitcoin you'd like to transfer through the Cash App, and it will be in your account in about an hour.
What do I need to create a Cash App account?
A cash app account can be created with just a little personal information. Users must provide their full name, date of birth, phone number, email address, home address, and gender.
How do I withdraw money from my Casino Account to my Cash App Account?
Unfortunately, not in US dollars, but in Bitcoin, that can then be traded for them. When making your withdrawal, choose the cryptocurrency withdrawal method and select Bitcoin or other cryptocurrencies you are familiar with (and frequently trade). After selecting the cryptocurrency of your choice, link your Cash App as the crypto wallet, and you'll receive your money in 3-5 business days.
Can I send Bitcoin through the Cash App?
Yes! The Cash App can be used for Bitcoin transfers, and the Cash App crypto wallet allows users to purchase and sell Bitcoin, Ethereum, and plenty of other cryptocurrencies on the market. You can easily exchange USD for BTC and start playing crypto casino games online today!