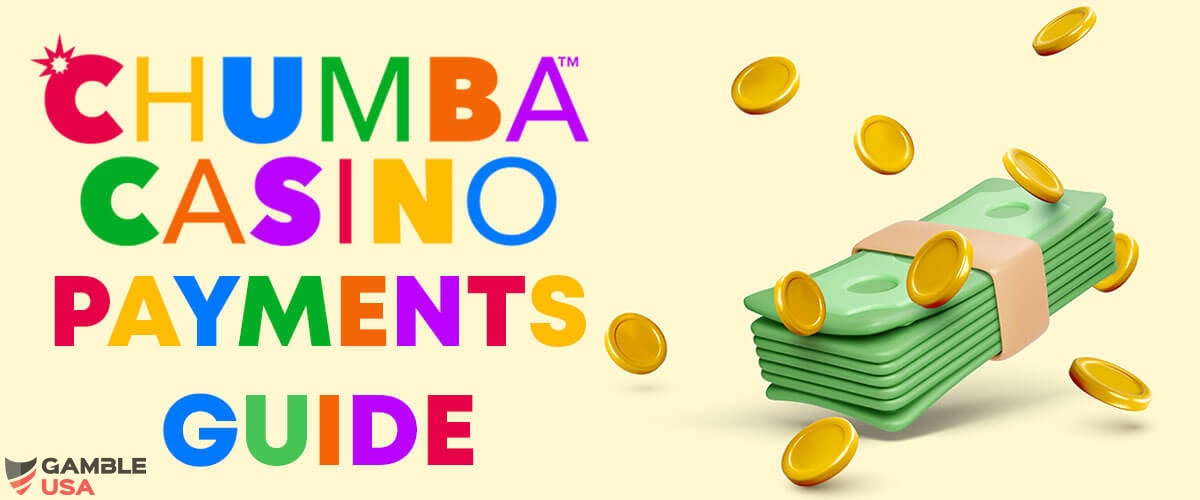 Chumba Casino is a social casino that has been making waves online since its launch in 2012. Developed by Virtual Gaming Worlds, Chumba Casino operates on a unique business model that allows you to play casino-style games for real cash prizes. In this guide, we will look at the full Chumba casino payment methods and troubleshoot some of the common redemption issues players face.
As Chumba is a sweepstakes site, it doesn't follow the classic deposit and withdrawal model found at online casinos. Instead, you purchase Gold Coins (no monetary value) and receive Sweeps Coins (1 SC = $1) complimentarily. You then use Sweeps Coins to play your favorite casino-style games and then redeem them for cash prizes. Chumba has to use this payment model to comply with sweepstakes legislation, which is why they are allowed to operate legally in 48 US States.
The sweepstakes payment model used by Chumba is slightly confusing but don't worry, we are going to explain exactly how it works and show you how to make purchases and exchange your SC for real cash prizes!
If our Chumba banking guide highlights areas where it doesn't meet your needs, any of the following sweepstakes casinos support more banking methods and a fast redemption process:
Chumba Banking Methods

Chumba Casino gives you the freedom to purchase Gold Coins and redeem Sweeps Coins via a number of fast and secure banking methods. Chumba offers the following purchase methods:
Credit Cards
Debit Cards

Skrill

Paysafecard

Online bank transfer

Chumba Prepaid Mastercard
Chumba offers the following redemption methods:
Online bank transfer
Skrill
Chumba Prepaid Mastercard

Gift Cards
Chumba Prepaid Mastercard
Chumba now has its very own prepaid Mastercard! As soon as you register and make your first purchase, you qualify for a free Chumba Prepaid Mastercard, and the physical card will arrive within 10 business days. To unlock your card, you need to sign into your Chumba account, click Unlock Card and type in the six-digit security code found on the back of your card.
With the Chumba Prepaid Mastercard, you can make deposits instantly, but even better is the ability to redeem cash prizes instantly! This is a huge plus, as standard redemption methods take up to 5 business days. You can use your Chumba Prepaid Mastercard like any other debit card and shop online, withdraw cash from an ATM, and make in-store purchases. The max loading limit is $5,000, the max single transaction is $2,500, and the max balance is $25,000.
Skrill
Skrill is one of the most popular e-wallets in the world and is similar to PayPal. You can add funds as well as link your card or bank account. You can make purchases and redemptions via Skrill at Chumba.
Skrill tends to be one of the fastest redemption methods at Chumba, with processing times typically taking under 72 hours. Skrill adds another layer of protection as you can shield your bank account and card details from Chumba, and Skrill often runs promotions such as cashback, allowing you to earn even more cash prizes!
Gift Cards
At Chumba Casino, you can redeem your Sweeps Coins for a range of different gift cards. There is everything from Sam's Club to Nike to Coinbase to Uber Eats to Chevron. The great thing about using gift cards is the low min redemption. When using other methods, the min redemption is 100 SC, but for gift cards, it is just 10 SC. Gift cards also have a faster processing time. You will typically receive your gift card within 48 hours.
If you want cash but haven't hit 100 SC, you can use a little Chumba hack. Just buy the Coinbase gift card, deposit it to your Coinbase account, and then cash out USD via the crypto platform.
Credit Cards
Chumba allows you to make purchases via all major credit cards, including American Express, Discover, Visa, and Mastercard. You can not redeem cash prizes via credit cards at Chumba. When using a credit card, you benefit from instant processing and world-class security. You also get to earn points and rewards based on your usage. However, you need to double-check with your card provider about fees and whether or not they will approve the transaction.
Paysafecard
Paysafecard is a popular prepaid card that you can use to make purchases at Chumba. You need to physically add funds to the card as it is not attached to any bank account or e-wallet. Paysafecards can be purchased at major retailers, and you can add funds to your existing card online.
The benefit of using a paysafecard casino is you don't have to share your debit or credit card details with Chumba, and it makes it easy to manage your spending. For example, if you want to limit your play, you can just add $100 to your Paysafecard every month. Purchases made by Paysafecard are credited instantly, and there are no fees.
Online Bank Transfer
With the online bank transfer method, you can make a purchase or redeem cash prizes directly from and to your bank account and cut out the middlemen. Chumba Casino uses Trustly to ensure you can make purchases instantly without any fees. Redemptions via online bank transfer are a little slower than other methods, but your cash prize should arrive in your account within 5 business days. Also, the min redemption via online bank transfer is 100 SC.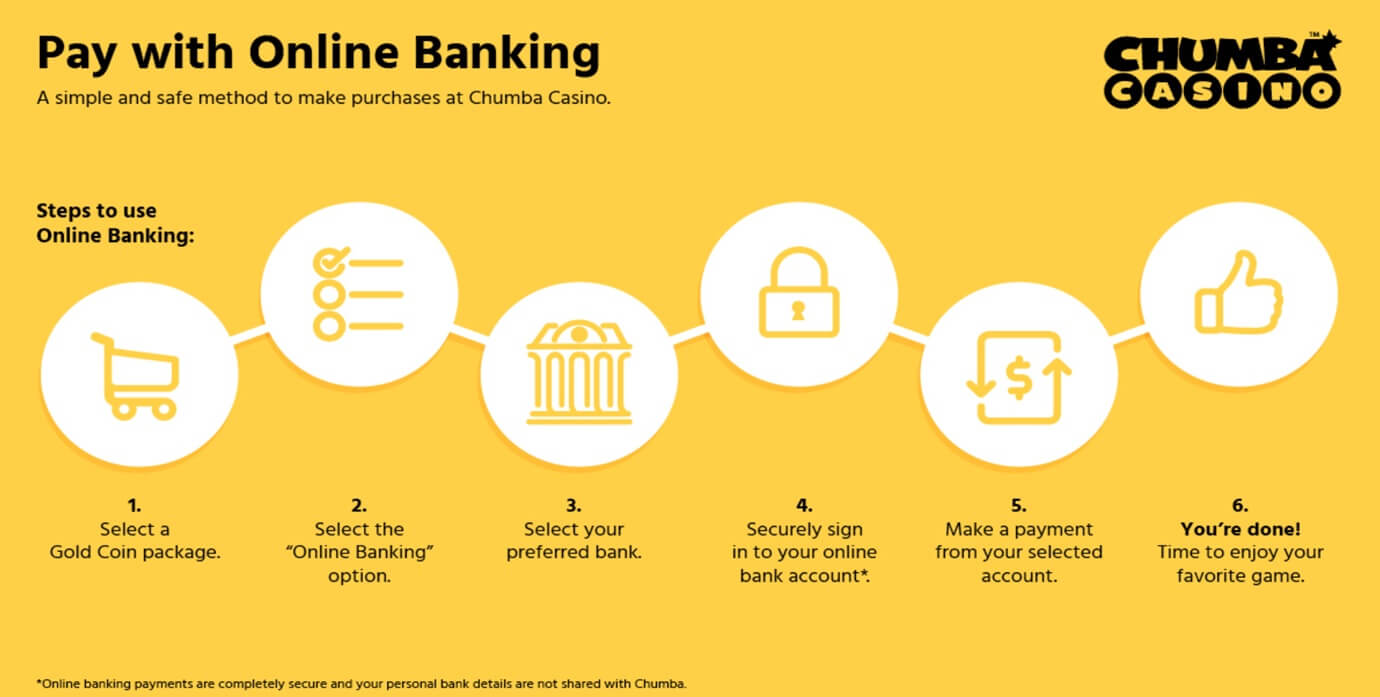 Chumba Gold Coins Purchase Packages
How it works at Chumba Casino is you can purchase Gold Coins and then get Sweeps Coins for free. These are the current Gold Coins purchase packages at Chumba Casino:
$10 First Purchase Bonus at Chumba – 10,000,000 GC + 30 SC
$1 – 200,000 GC + 0 SC
$5 – 1,000,000 GC + 5.05 SC
$10 – 2,500,000 GC + 0 SC
$20 – 5,000,000 + 20.50 SC
$50 – 15,000,000 GC + 51.5 SC
$100 – 35,000,000 GC + 104 SC
$300 – 120,000,000 GC + 315 SC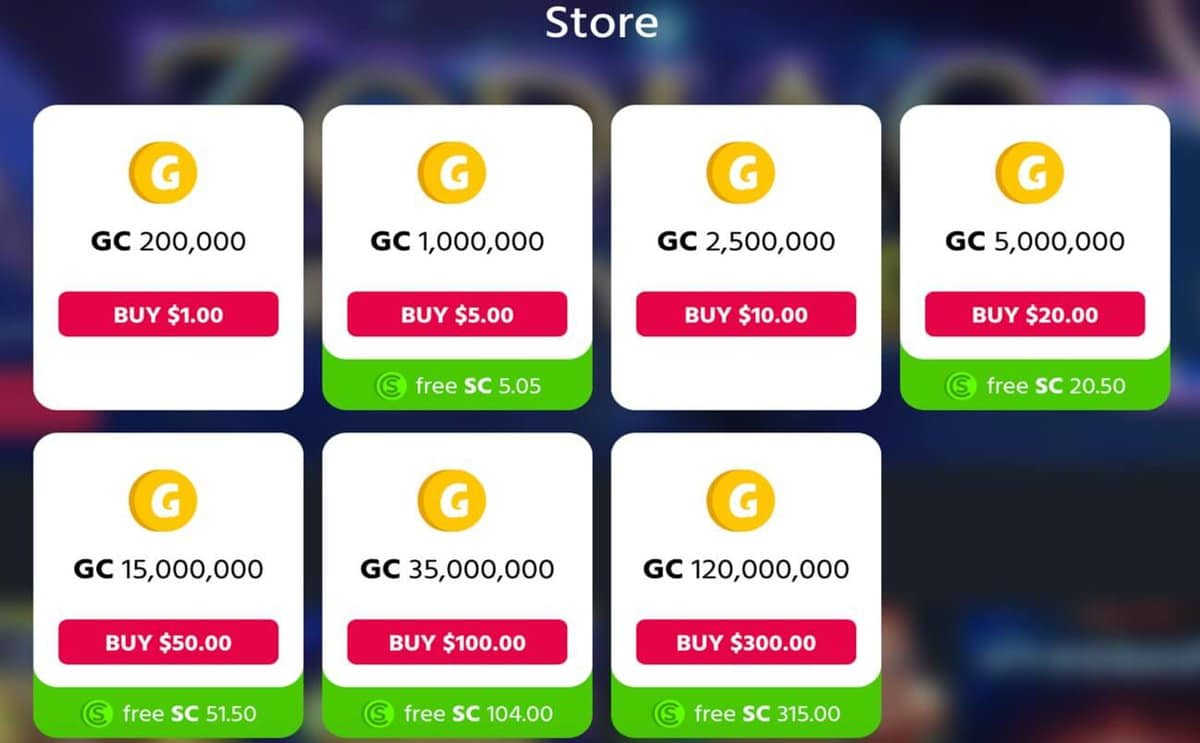 How to Deposit Real Money at Chumba
Making a real money deposit at Chumba is very fast and similar to the deposit process at an online casino. To buy Gold Coins and get Sweeps Coins for free, follow these steps:
Head to Chumbacasino.com
Tap Create Account
Enter your first and last name, email and create a password; you can also sign up via Facebook
Enter your mobile number and confirm your account via email and mobile
Sign in to your account and hit the Buy button at the top of your screen
Select your Gold Coins package
Choose your payment method and enter your details
Confirm your transaction
After confirming your transaction, your Gold Coins and Sweeps Coins will be in your account right away, and you can start playing incredible casino-style games.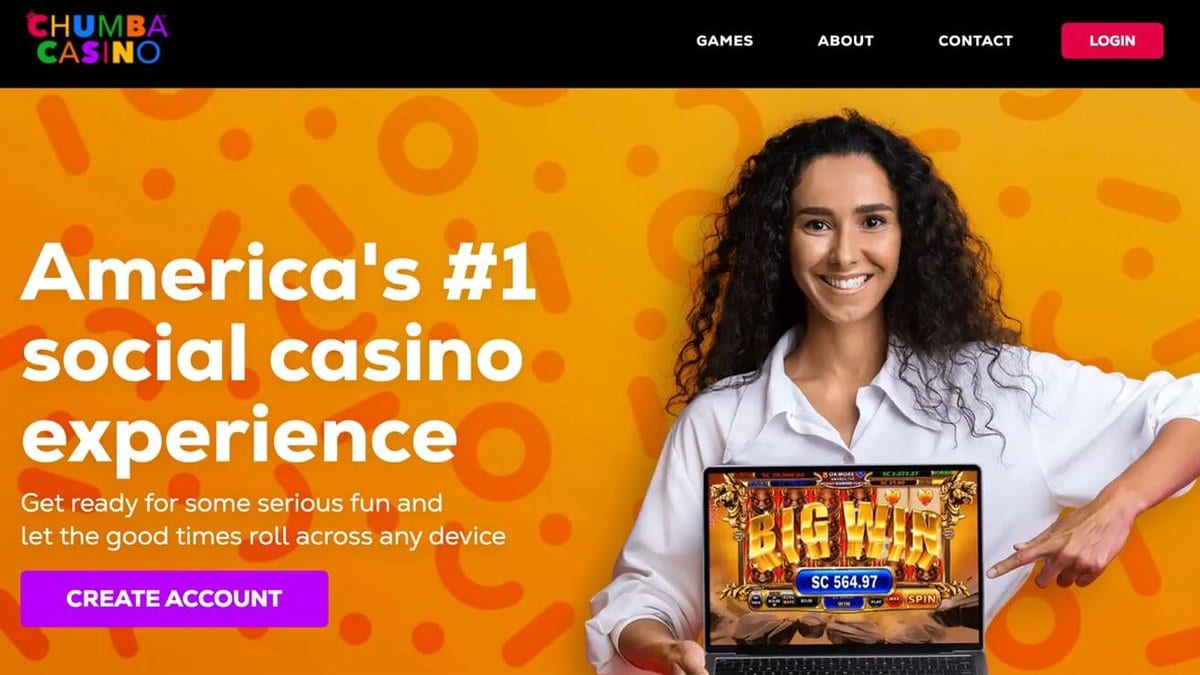 Chumba Purchase Bonuses
Chumba currently offers a juicy first-purchase bonus. When you spend $10, you will receive 10,000,000 Gold Coins + 30 Sweeps Coins worth $30. That is a 66.7% discount on Sweeps Coins but is only valid for your first Gold Coins purchase.
Chumba also has some discounts on other Gold Coins packages. When you make a $50 purchase, you will receive an additional 1.5 SC, if you drop a $100 purchase, you will receive 104 SC, and then, if you are a high roller and spend $300 in a single purchase, you will receive 315 SC worth $315.
Remember that all the Sweeps Coins you receive come with a 1x playthrough requirement. So you need to bet your SC at least once before they are eligible for redemption. The current bonuses have been put in place over the Chumba $100 free play and older sweeps coin offers.
Chumba Casino SC Redemption Process
Even though Chumba Casino uses the sweepstakes payment model, their redemption is very similar to cashing out at an online casino. To redeem your SC for cash prizes, follow these steps:
Tap on the options menu at the top of your screen next to the BUY button
Click REDEEM
If this is your first redemption, you need to verify your account (we will explain how in the next section)
Choose whether you want a cash prize or a gift card (min redemption for a cash prize is 100 SC and min for a gift card is 10 SC)
Select the amount of SC you need to redeem
Choose your payment method (cash prizes can be redeemed via Skrill and online bank transfer, and you have a number of different gift cards to choose from, including Coinbase)
Confirm your redemption
You will receive your cash prize or gift card within 5 business days. Gift cards are the fastest redemption method, typically taking less than 48 hours, while online bank transfer is the slowest, taking 4 to 5 business days. The standard SC rate at Chumba Casino is SC1 to $1. All free SCs must be played once prior to requesting a prize out.
How To Get Verified at Chumba Casino
All players at Chumba Casino must get verified before they redeem SC for cash prizes. You do not need to pass verification to sign up, buy Gold Coins or play casino-style games. Here is how to get verified at Chumba Casino:
Upload a picture of your official government ID, such as a driver's license or passport
Take a selfie that clearly shows your face so Chumba can match it with your uploaded ID
Show proof of residence – You can upload a rental agreement, utility bill, or bank statement, basically, any official document which shows your address
Bank statement to show you are the owner of the account you are withdrawing to
This is a standard Know Your Customer (KYC) protocol that all legit sweepstakes sites have to follow. Once you have uploaded all of the necessary documents, Chumba should verify your account within 48 hours, but it may take up to 5 business days. Do not sign up to or play at Chumba Casino if you can't or are unwilling to share the above information because you will be unable to redeem your SC.
How to Qualify for a Chumba Casino Payout
Before you can qualify for a Chumba Casino payout, you must have a minimum of 100 SC. Chumba Casino will not allow you to redeem less than 100 SC. Also, SC also comes with a 1x playthrough requirement. This means you have to use your SC to play games at least one time before you can redeem them. For example, you might play a hand of blackjack where you risk 100 SC or play 20 hands where you risk 5 SC each hand.
The final requirement is getting your account verified. Chumba Casino needs to check your full name, date of birth, and address. To get verified, you just need to upload an official form of ID, such as your driver's license or passport. The verification process takes between 1 to 3 days.
Chumba Payments Speed
When you make a purchase at Chumba, your Gold Coins and Sweeps Coins will be added to your account virtually instantly. You can make a purchase via Skrill, credit/debit cards, and online bank transfer.
If you have already been verified, you should receive your winnings within 5 business days. Bank transfers take up to 5 business days, Skrill around 2 to 3 business days, and gift cards take 1 to 2 business days. Your first redemption can be a little slow, but most players receive their winnings in under 72 hours. Redemptions over 1,000 SC can take a little longer.
Chumba Deposit & Withdrawal Limits
The minimum you can withdraw from Chumba Casino via e-wallet or bank transfer is 100 SC, and the minimum you can withdraw via gift card is 10 SC. The maximum you can withdraw from Chumba Casino is 5,000 SC per request.
Managing your Chumba Casino Account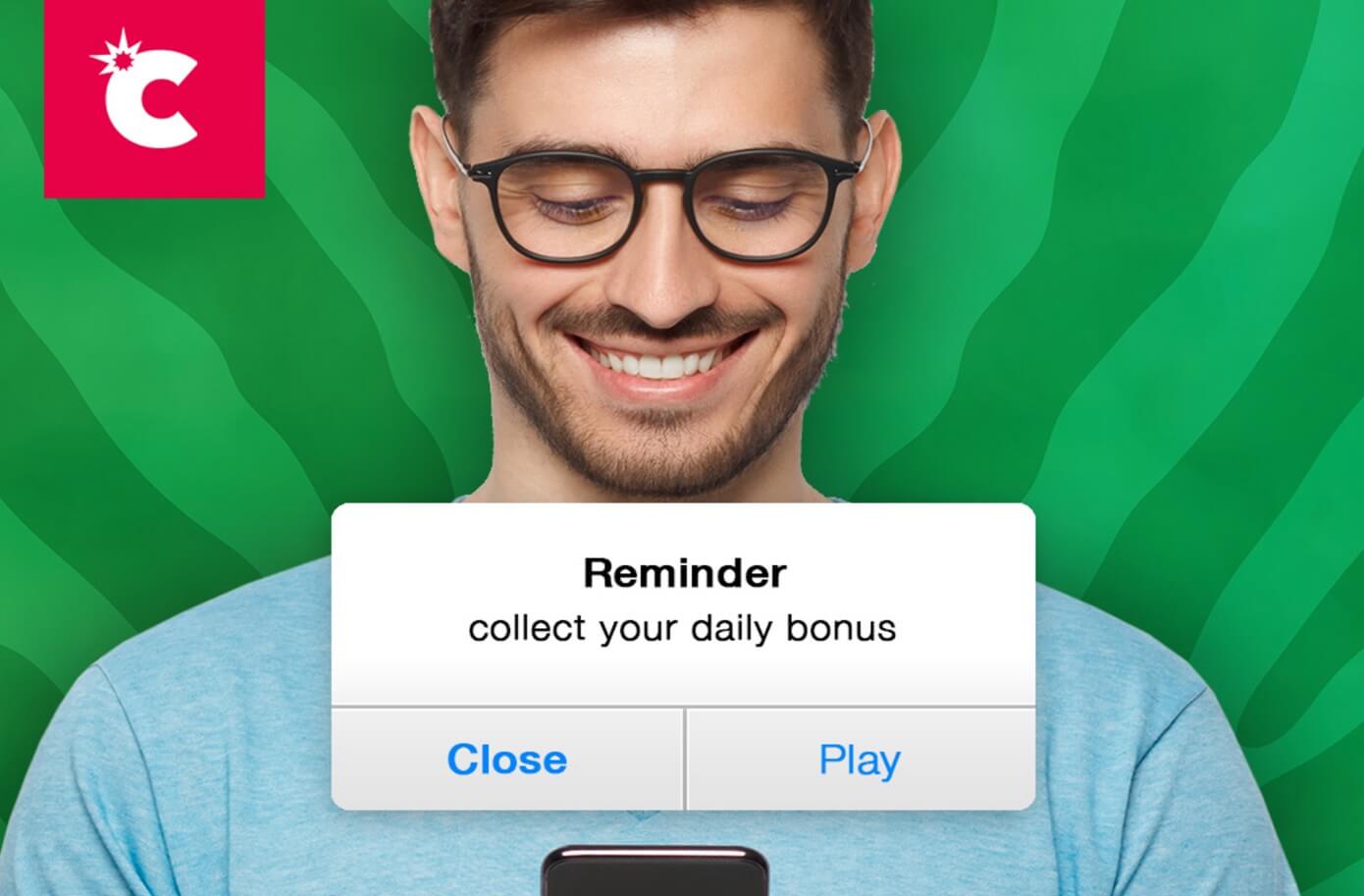 To ensure you have an amazing gaming experience at Chumba Casino, follow these insider tips:
Claim your no-deposit bonus – Chumba Casino will give you 2,000,000 Gold Coins + 2 Sweeps Coins just for signing up!
Stick to low house edge games – The higher the house edge, the higher your chance of losing. To boost your odds of going home a winner, stick to blackjack, which is the lowest house edge game at Chumba. If you play the basic strategy, the Return to Player (RTP) percentage is 99.5%! Chumba casino also has Jacks or Better, a type of video sweepstakes poker which offers a sky-high RTP but is more complex than blackjack.
Take advantage of the daily sign-in bonus – Just for signing into your account Chumba will give you 1 free Sweeps Coin, you can claim this bonus once a day, and the free SC only has a 1x playthrough requirement.
Send Chumba Casino a letter – When you send Chumba a physical letter requesting free Sweeps Coins, they will credit your account with 5 SC. There is no limit to the number of requests you can make. However, make sure you read all of the instructions closely about the exact information you need to include in the letter and the formatting; otherwise, your request will be rejected.
Don't bet too big – You need to be disciplined with your bonus, when playing Chumba Casino slots, your bankroll should be 300x your average bet, and for blackjack, 100x your average bet.
Don't chase losses – There is nothing worse than turning a small loss into a bankroll-killing session. If today isn't your day, don't force the action, take a break and come back tomorrow!
If you take advantage of all of Chumba Casino's free Sweeps Coins bonuses, stick to low-house edge games, and are disciplined with your bankroll, there is no reason why you can't regularly redeem prizes!
If you have any issues with your Chumba Casino account, you can contact customer support. Unfortunately, Chumba's customer support is a bit slow, and they only offer email support. To reach out to customer support, scroll down to the bottom of the page and click Contact Us, then fill out the request form.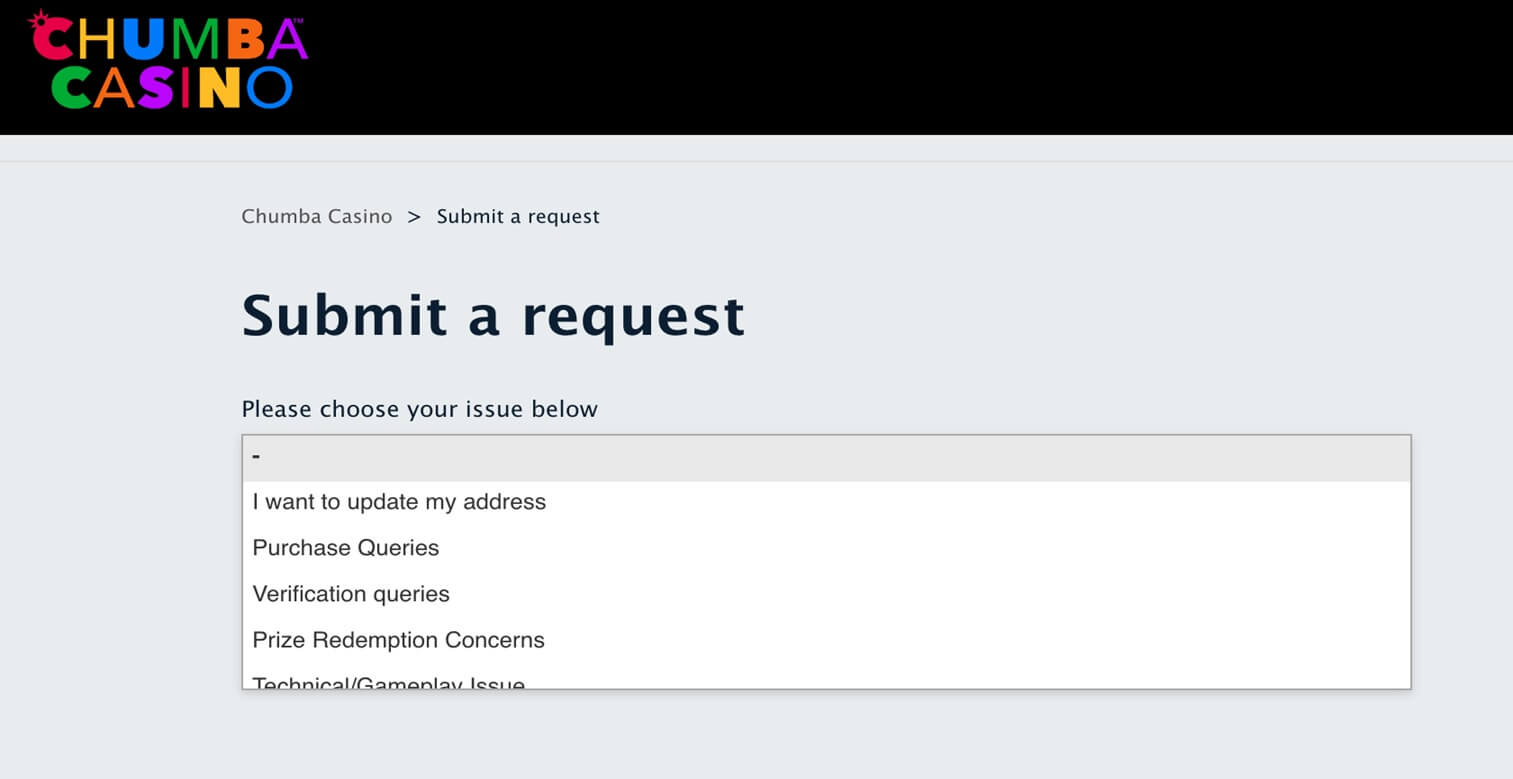 Are Chumba Casino Winnings Taxable?
Chumba Casino winnings are taxable. The IRS treats sweepstakes winnings as ordinary income, and you must declare them on your tax return. In most cases, you will pay state and federal tax on your Chumba Casino winnings, and the tax rate is determined by your income bracket. For example, if you earn $90,000 per year and win $3000 at Chumba Casino, those winnings will be taxed at 24% + state tax if your state has an income tax.
States where you don't have to pay state tax on sweepstakes casino winnings include:
Alaska
Florida
Nevada
South Dakota
Tennessee
Texas
Washington
Wyoming
New Hampshire
Chumba Casino allows you to redeem all of your winnings and does not withhold anything for tax. It is your responsibility to report your winnings to the IRS on your tax return.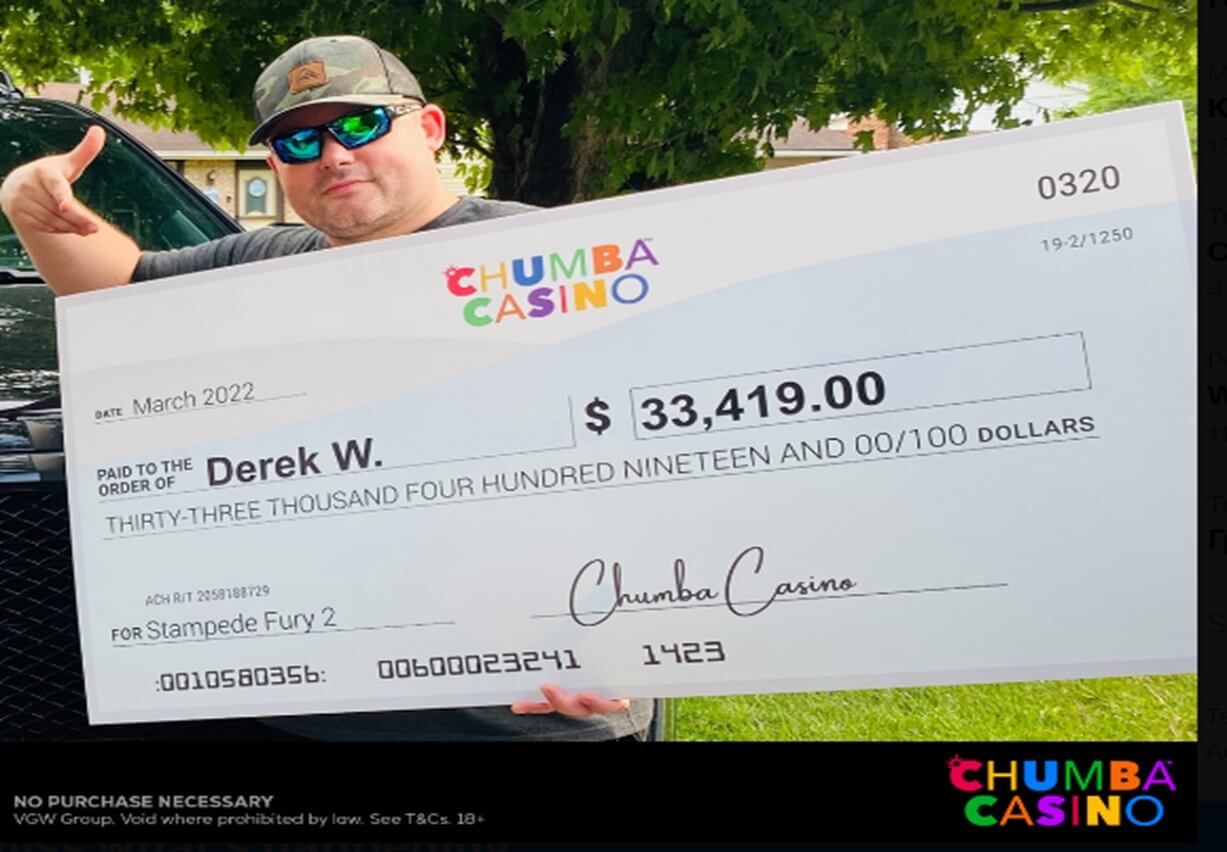 FAQ's
Does Chumba pay real money?
Chumba does pay real money. You can redeem your Sweeps Coins for cash and gift cards. All Sweeps Coins come with a 1x playthrough requirement, and the min redemption is 100 SC.
How do you get money on Chumba?
At Chumba, you can purchase Gold Coins via credit/debit cards, online banking, paysafe voucher, or e-wallets and receive complimentary Sweeps Coins (1 SC = $1). You can also get Sweeps Coins via a range of free bonuses, including no deposit, social media giveaways, daily sign-in, and mail-in.
How do I withdraw money from Chumba?
To withdraw money from Chumba, you first need to verify your account by uploading your ID. Once verified, click on the options tab at the top of your screen, tap the REDEEM button, select the amount of SC you wish to redeem, choose your payment method, and click CONFIRM.
How much can you withdraw from Chumba?
The maximum you can withdraw from Chumba in a single transaction is 5000 SC. You can withdraw via e-wallet and bank transfer. You should receive your winnings within 5 business days.
How much is a dollar at Chumba Casino?
At Chumba Casino, 1 Sweeps Coin (SC) is worth $1. When you redeem your SC for cash or gift cards, you will always receive the 1 to 1 exchange rate, it does not fluctuate.
How do I verify my bank account at Chumba Casino?
To verify your bank account and prove ownership, you must upload a recent bank statement (within the last 6 months) to Chumba Casino. The bank statement must clearly show your name and match the account you wish to withdraw to.