Gamble USA strives to improve your online gambling experience. We aim to help you play safely, make informed decisions when gambling, and increase your betting knowledge through our guides.
We adhere to strict editorial integrity; our content may contain links to products from our licensed & legal US partners.

With so many deposit methods available at betting sites today, it is hard to know which is best. It seems that the list of payment methods is growing daily, and it is becoming increasingly more complex to determine which would be the best to use at US betting sites. This guide will look at the most recommended betting sites in the US that accept credit cards.
Betting by debit cards and credit seems to be the favorite, which isn't surprising. These are the original payment methods we used online in the early days of betting on the web. Visa and MasterCard are still popular today, but others are faster, more secure, and easier to use.
Of course, the fact that they stood the test of time shows just how popular they are. Even with all the competitors accepted by the top bookies, credit cards remain a bettor's favorite, mainly because almost everyone has one in their wallet. Major betting sites accept this handy piece of plastic worldwide, and it helps that they're associated with top banks and are easy and safe to use, with the Fair Credit Billing Act meaning you are protected when adding funds.
Sportsbooks will welcome anyone looking to use their credit and debit cards and sometimes extend them a betting bonus or a bonus bet just for using their cards. This guide highlights the best US betting sites and apps accepting credit cards for deposits and withdrawals.
US Sportsbooks Accepting Credit Card Payments
Many sportsbooks are available in the US in 2023, making it quite daunting to choose the right one to sign up for and make a deposit into your betting account using your credit card. Our editors have picked the best sportsbook sites based on sign-up bonuses, customer service, variety of payment methods, limits, and fees. We have also made sure only to select reliable sportsbook sites that accept a range of credit cards, are licensed, and have outstanding reviews. On top of these elements, the fastest payout sportsbooks and those with the lowest minimum sports betting deposits are also included.
Top 10 US Sportsbooks Accepting Credit Cards
Most online sportsbooks accept credit cards as a payment method; the summary below includes our top 10 favorite sportsbooks in order. These sportsbooks have a combination of superb welcome bonuses and ongoing promotions, they also have a depth of markets allowing new users and seasoned bettors to construct the kind of bets they desire. Most importantly, they are also fully licensed and legal in the US.
To claim any of the exclusive welcome bonuses using the sportsbooks above, click our link, sign up for an account, and use the listed promo/bonus code if necessary when making a deposit!
❓How Do We Rate Credit Card Betting Sites?
When rating an online sportsbook that accepts credit cards as a payment and withdrawal method, we thoroughly scrutinize every aspect of the site's processes. Some of the fundamental aspects we look at are which credit cards the betting site accepts. To be a top contender on our list, the sports betting site needs to accept some of the most popular credit and debit cards, such as:
Visa
MasterCard
American Express
JCB
Union Pay
The betting sites need to accept these cards as withdrawal and deposit methods. Another critical aspect is the flexibility of minimum and maximum amounts that you can deposit into your betting account. Most betting sites have a minimum deposit of $20 and a maximum of $2,500, although a handful of online gambling sites have a higher maximum deposit limit of up to $5,000.
Safety and support on an online sports betting site are paramount, so we check the reaction time, ease of use, and the outcomes of queries on the site's live chat, email, community forums, and those with calling options. We also check the safety of the online betting site and see just how well your data is protected, the verification process for logging into the site, and if the site has an SSL certificate. The online sports betting sites we recommend have responsible gambling features to protect the punter from harmful online gambling practices.
We also check for welcome bonuses, free bets no deposit, risk-free betting offers, sports deposit bonuses, etc., to ensure that they are what they promise, that they are of suitable value, and that there are no nasty surprises relating to the bonuses. Another essential must-have for any site recommended by us is a wide variety of markets and bet types, and the betting site is mobile-friendly or has a mobile app that offers the same features as you would expect from the website.
Most Popular Credit Cards for Online Sports Betting
All credit cards are not made equal, some have benefits that others do not, or they might have drawbacks that their competitors do not have. Let us look at the most popular credit cards and why you should or should not use them.
Visa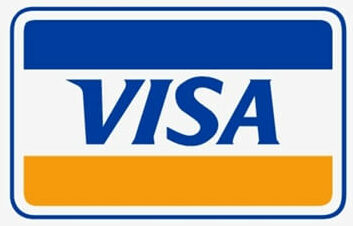 Visa is probably the most trusted credit card issuer out there with the most card users. The Visa network spans globally and is one of the best-known card brands. You would have to go far to find a country that does not accept Visa, and there are plenty of Visa betting sites to choose from. But why exactly should you use a Visa to deposit money at betting sites?
Well, it's 100% safe and secure to use a Visa credit card to fund your online betting account. Should your account or card become compromised, you can lodge a dispute and possibly have these fraudulent charges reversed. This does not mean you can just use your Visa card on just any betting sites that accept credit cards. Join one of our recommended online sportsbooks that accept Visa, and you can bet with ease immediately.
MasterCard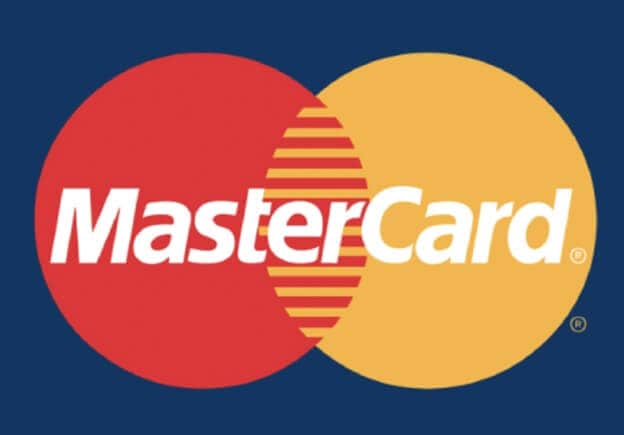 You'll rarely notice a difference between using MasterCard and Visa, as betting sites that accept Visa will also accept MasterCard. MasterCard is the second largest payment network available, with a network that is nearly as big as those that accept Visa.
You have the same benefits when using either of these service providers; as such, you can lodge a dispute with the using bank in case your credit card is used without your approval. MasterCard betting sites can be found wherever credit card betting is allowed. Likewise, you must be cautious when using your card online and only use a peer-reviewed online sportsbook from our list above when choosing the best MasterCard online casinos or betting sites for your needs that accept credit cards as a payment method.
American Express
Whereas Visa and MasterCard provide a payment network, American Express also has their payment network, but they also issue their own cards, which the other two do not. There are both benefits and drawbacks to this. American Express can set the terms of usage for their cards.
However, the Amex network is not as extensive as Visa or MasterCard. You might not find as many supporters of American Express betting sites when looking for sites that accept credit sites. But we listed the best Amex betting sites from our list of online bookmakers that accept credit cards as payment methods.
Diners Club
Diners Club might not be everyone's first choice as a deposit method when looking to play at licensed online sportsbooks. These cards are not as widely accepted as Visa, MasterCard, or American Express. But if you come across a sportsbook that lets you use a Diners Club, you will have access to much higher limits than you would with the other major credit cards.
JCB
Issued by the Japanese Credit Bureau, these cards do not have the acceptance that other credit or debit card issuers have. A fair bit of coverage is available for these cards, but do not expect them to have credit cards accepted everywhere and by every sports betting website. You could deposit to your sportsbook account by using a third party, such as an e-wallet service, if the sportsbook does not let you use JCB.
Discover
Discover has not been around as long as Visa and MasterCard and therefore does not have the reach the above two have, but they are closing the gap among the credit card brands. Unlike Visa and MasterCard, which only process the transaction through their network, Discover also issues its own credit cards in the same way that American Express does.
You will, in all likelihood, be able to use your Discover card at most sportsbooks to make a card deposit as their credit card acceptance is growing fast. However, as a workaround, if you can not use your Discover card at a specific sportsbook, then you can fund your sportsbook account via a third-party provider, such as PayPal.
Union Pay
Union Pay is accepted globally — credit card users in over 180 countries — and is fast becoming one of the world's largest credit card payment clearers. Many domestic credit card betting sites might not support this company from China, but should you wish to use funds from this provider for online sports betting, you can use a third-party e-wallet service and fund this by credit or debit card.
Areas of Consideration When Using Credit Cards for Betting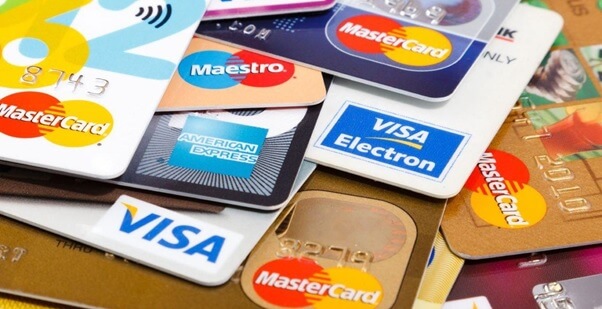 What must you consider before using credit cards at US betting sites? Here's a list that can help.
Cash Credit or Advance The first thing you need to consider is if your card has credit cash or advance. They are different – cash advances must be paid back, while credit cash can be paid in installments and have a limit.
Be Careful with Offshore Sites When betting on sports with credit cards, be careful with

offshore betting sites

. Always join credit card sports betting apps licensed for operations in the US, like the ones listed on this page.
Withdrawal Alternatives At some betting sites, credit cards are not accepted for withdrawals. If this is the case, you should look for a viable alternative.
Third-Party Sites If you're using your credit card for sports betting through third-party sites such as PayPal, it might get banned. This has happened in European countries and the UK, where credit cards are not allowed for online betting and gambling.
Benefits of Using Credit Card Betting Sites

One of the most significant benefits of using a credit card is the speed of transactions. You can make a credit card deposit in seconds, and that money will be available to bet with immediately. Currency exchange is also done instantly and without the hassle by making payments or depositing with a credit card. You can also limit your spending by managing your credit card limit, in order to prevent the dangers of gambling.
While there are many benefits to using a credit card, there are a few drawbacks too. Not all sports betting sites allow withdrawals back onto the credit card; if they do, it can take days or even weeks. Some cards limit what you can use on your credit card at betting sites, which may not necessarily be the amount you have available on your card.
There are also fees; they can charge fees for withdrawing, depositing, and any other credit card transactions. Some cards charge a higher fee for gambling or sports betting sites, as using a credit card may be seen as a cash advance. Another big drawback to using a credit card for betting is the chance to spend above your means, resulting in debt.
How to Deposit For Betting Using Credit Card
Before you bet online, you need to fund your account at your chosen sportsbook by making a deposit using a credit or debit card. The deposit process is not nearly as daunting as you might think with credit card deposits, similar to making any purchase online, and is usually instant deposits ready for you to bet online or place as a qualifying bet to get a free bet.
You need to head to the cashier option at the betting site.
Choose a credit card from the list of deposits.
Enter your card number; this is the long number on the front of your card.
Next, enter your card's expiration details.
Enter the three-digit CVV number from the back of your cards.
Enter the amount that you want to deposit
Submit your request
Sometimes, you might be asked for additional information, such as your billing address and your name on the card when making debit card deposits.
Your second deposit to a sportsbook might require less effort, as your card details could be stored online with your approval. Therefore, you might need only to enter the amount and the CCV number to make a deposit.
How to Withdraw from a Credit Card Sportsbook
After an exciting day of sports betting on your favorite teams, you might want to withdraw your winnings back to your account from the betting site. Fortunately, the withdrawal process is easier, if not more straightforward, than making a deposit, especially if using the same card as in the deposit method.
Again, head to the cashier.
Choose the withdraw option.
Then opt to withdraw to a credit card.
If your sportsbook saved your details, select the card you wish to withdraw to.
If your details are not saved, then enter your long card number.
Enter the expiry date of your card
Give your CVV number
Submit the request
Not all sportsbooks allow you to withdraw funds to a credit card, so you might have to use a different withdrawal method. All credit card sportsbooks listed are also PayPal betting sites and Skrill betting apps, among other. You can easily use those and get your winnings safely to your credit card.
Another critical factor is whether additional verifications need to be performed by the sportsbook before any funds are released.
Minimum/Maximum Credit Card Limits for Betting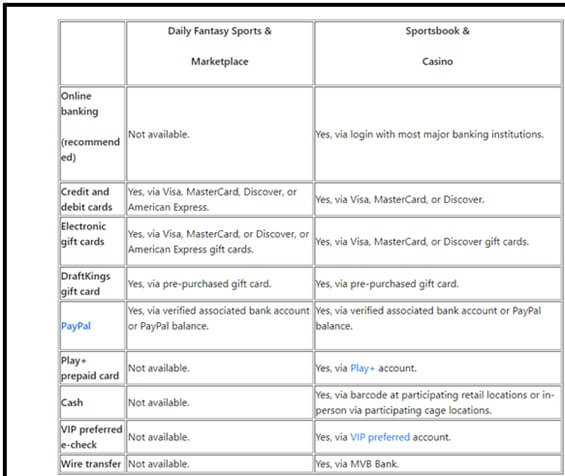 All betting sites have their own minimum and maximum deposit limits and processing fees. The minimum deposit is generally $20, but we have seen a few that offer lower limits. The maximum deposit usually is about $2,500, with a handful of betting sites allowing a maximum bet of $5,000.
Some card issuers may impose their own maximum deposit limits for betting sites, and you should always check with your credit card company whether any deposit method restrictions apply to you playing at credit card betting sites.
Processing Times & Fees
Credit card deposits at betting sites enjoy some of the fastest processing times, with most deposits cleared for play in a matter of minutes or, at the longest, a few hours. Not all betting sites allow for withdrawals to credit cards; when they do, it could take a few days to process. This is because withdrawals need to be cleared internally to check that all bonus requirements were met in line with their terms and conditions. You could also experience a delay because they send the payment request to your credit card provider for processing.
Another thing to remember is that each betting site has its own processing fee for making credit card deposits and withdrawals These can range from 4.9% to 15.9% for either transaction, excluding what your credit card company charges you for using the cash advance or funds from your card.
Common Issues When Using A Credit Card for Betting Online
A few common issues pop up when using a credit card for online betting, especially when making your first deposit. Some credit card companies decline deposits to betting or online gambling sites because of their internal policies. A quick phone call to the card issuer usually rectifies the problem.
As mentioned before, many credit card providers will see deposits made to betting sites and cash advances and may incur additional fees, which could unknowingly put your credit card over the limit and put you in financial distress. You should always check your card's terms and conditions and make allowances to cover these additional costs.
Before trying to withdraw your free bet winnings, you must ensure that your free bet stakes meet the min odds for the qualifying bet settlement.
Finally, not all betting sites allow for credit card withdrawals; if they do, payments returned to credit cards could take several days to clear back into your account.
Credit Card Deposits Compared to Other Payment Options
The best sports betting sites all accept credit cards as an option for players to add funds to their betting accounts. Although using a credit card has always been a popular payment choice among bettors, these sites all offer several other payment methods. Some of the most common alternative banking options at US online sportsbooks include:
PayPal: PayPal is the biggest e-wallet system in the world. Bettors can fund their PayPal account using a credit card or a  personal bank account. When your PayPal account has sufficient funds, you can then use it to fund your betting account.
PayNearMe: If you prefer using cash, PayNearMe is a great option. Head to your local  7-Eleven or Dollar General store, which are affiliated to PayNearMe services, then go to a cashier to process your payment.
Play+ Prepaid Card: This is similar to PayPal in that you can fund the Play+ card from numerous different sources. Then you can fund your online betting account. You also have the option of withdrawing funds directly to Play+.
Credit Card Bonuses At Betting Sites
Almost all betting sites have credit card deposit bonuses for when you sign up and make your first deposit. These bonuses usually offer a percentage of your first deposit up to a certain amount. For example, a 100% deposit matched up to $1,000. They also have free bets and sport-specific bonuses, including odds boosts and risk-free bets up to $1,000 or more.
Using the page links and promo codes qualifies you for the USA's best credit card betting bonuses.
Top US Sportsbooks Accepting Credit Card Payments
The top sportsbooks should accept credit cards without giving you a hassle. The following online betting sites provide suburb customer service and have impeccable reputations. They are far from the only operators supporting credit card payments, but they are indeed the best overall.
FanDuel Sportsbook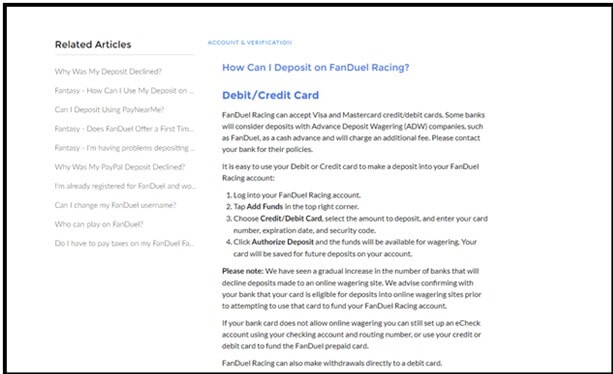 FanDuel app is one of the most successful sportsbooks online in the USA.  It offers betting on all the major leagues, including the NHL, NFL, NBA, MLB, and NCAA. Sports fans can also create fantasy teams from real-world players and bet in FanDuel's exciting fantasy sports league.
As expected, the popular sportsbook accepts credit cards, including Visa, Mastercard, and Amex. You can place bets with these cards with ease and benefit from FanDuel's competitive odds. With fixed odds and live betting markets too, you won't find a thing missing in the sportsbook's portfolio.
FanDuel is one of the biggest and most reputable betting sites in the USA, and it shows. FanDuel sportsbook legal states sit at over 15 jurisdictions, and the operator is expected to go live in even more next year. Everything on the site is nearly perfect, and the fact that it accepts credit cards is a big plus for many bettors. New players can claim a $1,000 risk-free day bonus using the FanDuel promo code on their first credit card deposit.
No Sweat First Bet Up To $1,000
21+. T&C Apply
21+. T&C Apply
Convenient banking
Massive choice of sports
No Sweat First Bet Up To $1,000
21+. T&C Apply
21+. T&C Apply
DraftKings Sportsbook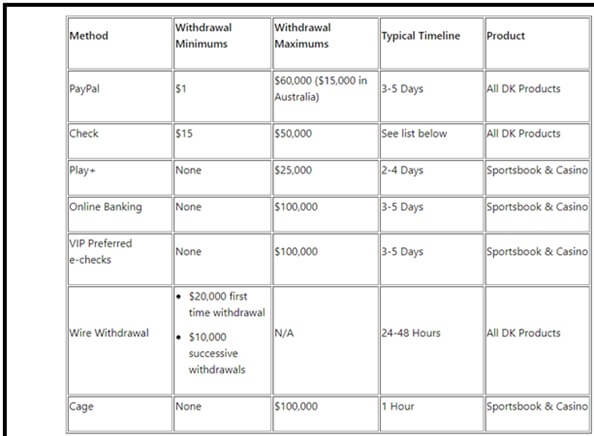 DraftKings app is one of the pioneers of sports betting online in the USA. This online sportsbook is also popular for fantasy betting, but let's focus on the sports betting part.
DraftKings allows you to bet on your favorite leagues, such as the NHL, NFL, NBA, MLB, and NCAA. It comes packed with major and minor events from all sports and covers the top competitions worldwide. The odds are pretty competitive in nearly all markets, including moneylines and in-play bets.
You can safely bet on DraftKings as this site is verified as a legitimate sportsbook with many free bets credited on a regular basis. The operator is now available in over 15 states, with the number of DraftKings sportsbook legal states growing monthly. Of course, the popular betting site also accepts credit card deposits, including Visa, Mastercard, and American Express. Use the DraftKings promo code to receive a $1,000 deposit match.
Up To $1,000 Deposit Bonus
21+. T&C Apply
21+. T&C Apply
The best sportsbook
Amazing odds & offers
Awesome betting app
Up To $1,000 Deposit Bonus
21+. T&C Apply
21+. T&C Apply
Play at Credit Card Online Sportsbooks Today!
Using credit cards at online betting sites has never been easier. You can make safe and easy deposits and withdraw your money quickly just as easily. Most sites nowadays accept Visa and Mastercard deposits. Plus, they're a convenient payment method to use since they're accepted at nearly all betting sites nowadays.
Unlike e-wallets, you can use your credit card and get a free bet or sportsbook bonus. Join one of our recommended online sports betting sites and you can put your plastic to good use.
FAQs
What is the preferred credit card to use across betting sites?
Visa and MasterCard are ranked first and second with perhaps a fraction of a percentage difference between them. Their reach stretches to practically every corner of the globe and they are well known and respected in the online sports betting market.
What are the benefits of using a credit card at online betting sites?
The biggest upside to using a credit card at betting sites is the ease and speed of making a deposit straight from your bank account and the security thereof. Another advantage is that most credit and debit card deposits attract generous bonuses from the top betting sites. This option is also widely accessible, unlike eWallets and cryptocurrencies.
Are there limits and fees at credit card betting sites?
Every sportsbook has its own minimum and maximum for credit card deposits, but the average is $20 as a minimum and $2,500 as a maximum, although there are a few exceptions at online bookmakers. As for fees, these also vary between credit card betting sites, although the averages are between 4.9% - 15.9%.