Gamble USA strives to improve your online gambling experience. We aim to help you play safely, make informed decisions when gambling, and increase your betting knowledge through our guides.
We adhere to strict editorial integrity; our content may contain links to products from our licensed & legal US partners.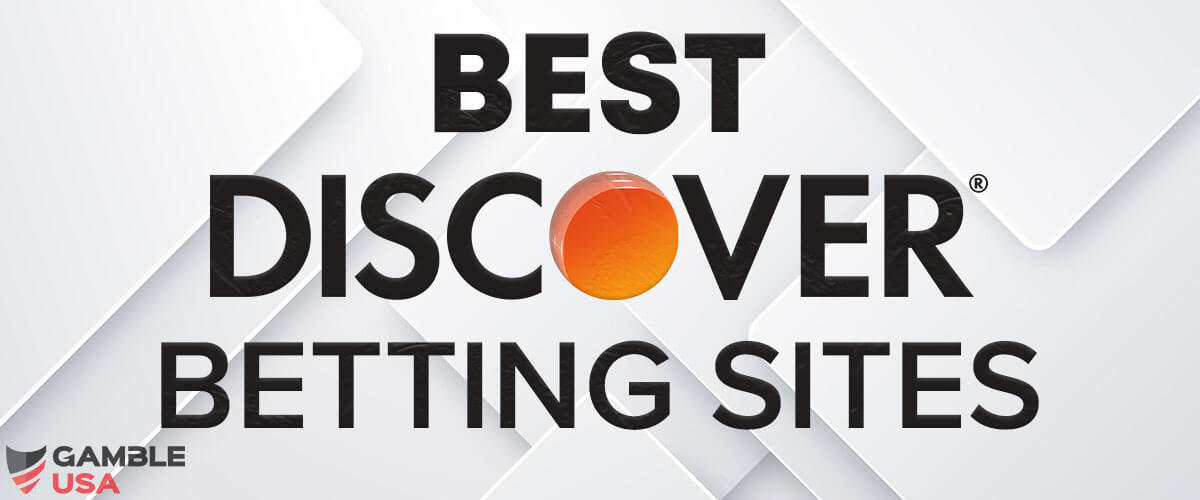 Although not sitting on the throne reserved for the three other credit card goliaths, Discover still holds its place in the banking industry thanks to its trailblazing approach that gave birth to a few game-changing innovations. There is now a handful of Discover Card betting sites available to bettors across the country.
For most credit card issuers and banking options, competing with Visa, Mastercard, and American Express for a place under the online sports betting sun seems like a wild-goose chase. However, by implementing game-changing features like the advanced fraud and account protection system and the instant deposit option, Discover earned its presence in some of the most highly-established online sports betting platforms.
Today, people fond of online sports betting using Discover have the luxury to be spoilt for choice when it comes to finding a top-notch sportsbook operator licensed to operate in the US. Yet, to make things easier, our team of sports betting experts researched the best Discover betting sites in the US where bettors can enjoy the high of online gambling without feeling distressed about the safety of their personal information.
Online Sportsbooks Accepting Discover Payments
The rise of the sports betting industry enabled a grand expansion of the online betting horizon, so choosing the best online sportsbooks requires detailed research. Luckily, our team of experts was happy to present you with a short list of the best Discover card betting sites.
Although not as widely accepted as Visa and Mastercard, Discover still offers its sports-betting-loving customers plenty of options for those looking for a sportsbook accepting credit cards. Let's check them out together.
#1 DraftKings
Up To $1,000 Deposit Bonus
21+. T&C Apply
21+. T&C Apply
The best sportsbook
Amazing odds & offers
Awesome betting app
Up To $1,000 Deposit Bonus
21+. T&C Apply
21+. T&C Apply
It's true that everyone has different opinions, and often there is no absolute truth about a matter, yet, no one gets to be called the prime rib of American sports betting for no reason. Whether it is the sleek mobile app that offers bettors smooth sailing through the thousands of betting markets or the state-of-the-art data protection, DraftKings always seems to have an ace up its sleeve. And luckily for Discover card users, it's one of the best places where they can make instant deposits without limits and start their betting journey with a 20% DraftKings deposit bonus up to $1,000.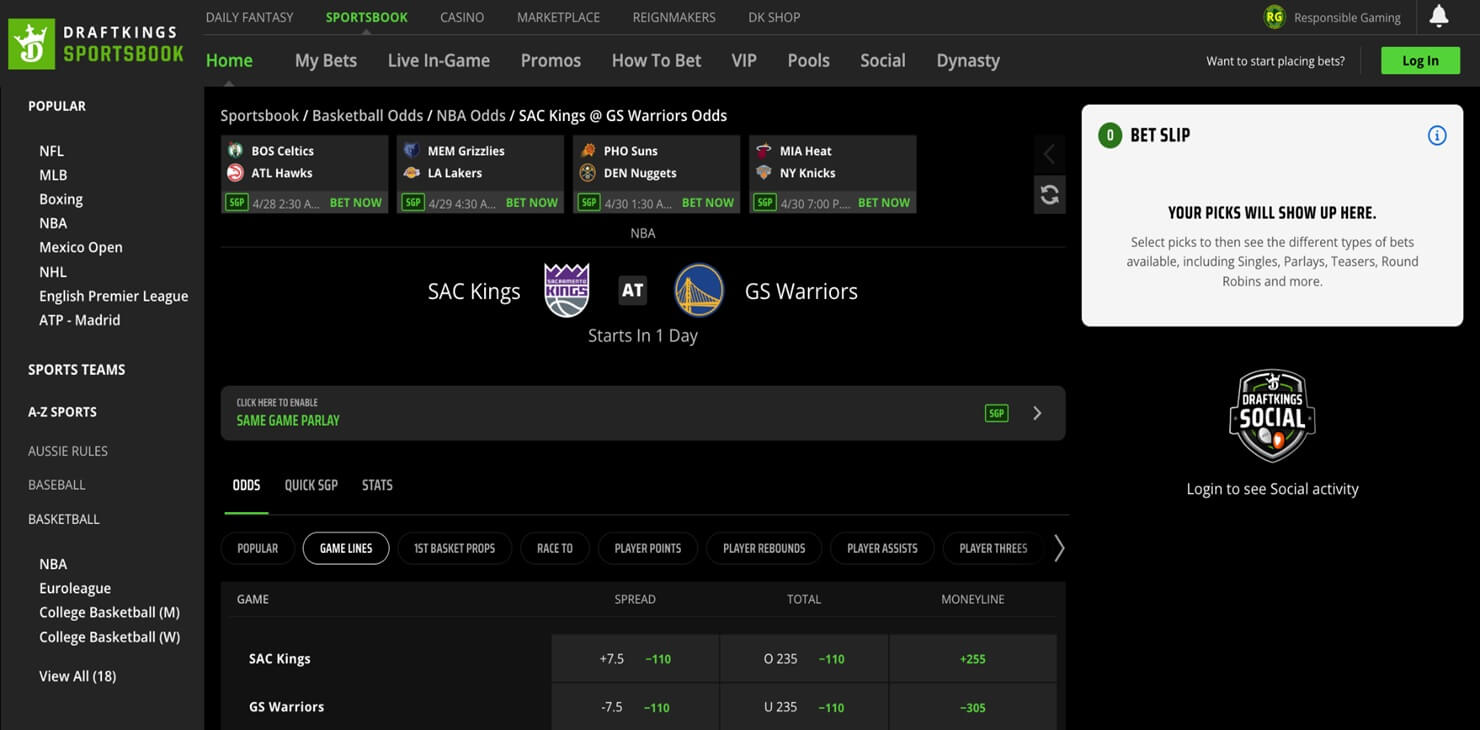 #2 BetMGM
Promo Code: GAMBLEUSA
Up To $1,500 In Bonus Bets
21+. T&C Apply
21+. T&C Apply
Promo Code: GAMBLEUSA
Super fast payouts
Live streaming
Promo Code: GAMBLEUSA
Up To $1,500 In Bonus Bets
21+. T&C Apply
21+. T&C Apply
If you are a Discover cardholder who values loyalty, BetMGM might be your online betting residence of choice. If you sign up and make your first deposit of at least $10 with your Discover card at BetMGM today, you'll get rewarded with a BetMGM bonus of up to $1,500 back in bonus bets if your first bet loses. On top of that, by playing with BetMGM, you will also automatically become eligible for the MGM Rewards, the loyalty program of MGM Resorts. That way, you can earn rewards every time you bet on BetMGM Sportsbook.
The minimum deposit limit for deposits made with a Discover card at BetMGM is $10, and there is no maximum limit. BetMGM does not charge any fees on Discover card deposits, however, if you want to withdraw your funds from BetMGM, you must select another payment option.
#3 Caesars Sportsbook
Promo Code: GUSAFULL
Bet $50, Get $250
21+. T&C Apply
21+. T&C Apply
Promo Code: GUSAFULL
Massive welcome bet offer
Earn Caesars Rewards
Promo Code: GUSAFULL
Bet $50, Get $250
21+. T&C Apply
21+. T&C Apply
Caesars is one of the brands in the industry that Discover card holders can't really go wrong with. While the minimum deposit limit of $20 is high compared to most competitors, the value of the odds offered for competitions from many major professional sports leagues certainly makes up for it.
Discover cardholders who sign up and make their first deposit at Caesars today can get a chance to go Full Caesar with the generous Caesars promo offer that can get them up to $1,250 back in bonus bets if their first bet loses. Besides that, new customers will also get 1,000 Caesars Reward Credits® and 1,000 Tier Credits.

#4 Barstool Sportsbook
New PA Sportsbook
21+. T&C Apply
21+. T&C Apply
New PA Sportsbook
21+. T&C Apply
21+. T&C Apply
Although the brand does not have the reputation that Caesars, BetMGM, and DraftKings have, Barstool Sportsbook has enough promotions and odds boosts to keep any Discover cardholder betting enthusiast happy.
The sportsbook has a great selection of betting markets for plenty of sports and greets each new customer with a generous Barstool welcome offer that gives each new user a refund in bonus bets up to $1000. The minimum limit for deposits made with a Discover card is only $10, and the transfers are instant.
#5 PointsBet Sportsbook
10 x $100 Second Chance Bets
21+. T&C Apply
21+. T&C Apply
Awesome live betting
Multiple bet types
Huge range of sports & markets
10 x $100 Second Chance Bets
21+. T&C Apply
21+. T&C Apply
Pointsbet's welcome offer, which allows each new user to get up to $250 in bonus bets as five second-chance bets up to $50, is obviously not the best option for Discover card holders. Nevertheless, this relatively younger betting platform has plenty of other promos to keep bettors busy, including odds boosts and the PointsBet referral scheme.
Pointsbet is an excellent choice for bettors looking for Discover card betting sites due to the relatively low minimum deposit limit of just $10 and the sophisticated betting mobile app that allows smooth navigation through the variety of betting markets and plenty of features.
How We Rate Discover Betting Sites
In a simialr way we assess the best debit card betting sites, to provide a list of the best Discover card betting sites, we had to focus on our proven rating process based on several crucial aspects that have shown to be the most important to most bettors. Let's take a look.
Accepting Discover as a Payment Method
Although a well-known brand among American card holders, Discover, at the moment, is not sitting on the banking throne of the sports betting industry. Because of that, our team of experts worked hard to select top-notch Discover card betting sites where bettors can easily find Discover in the respective lists of available payment methods.
Flexibility of limits
The betting industry welcomes everyone of legal age, so each online sportsbook tries to cater to both beginners & casuals, as well as high-rollers. With the aim of doing that, sportsbooks are adding payment methods with flexible limits like Discover.
Each Discover card betting site on this list allows users to find their place under the sun, thanks to the flexible limits. By depositing money using a Discover card, the casuals can test the betting waters and remain responsible while the high-rollers enjoy the rush of high-stakes gambling making large sports betting deposits.
Safety and Support
The online betting industry has come way too far for you to spend time at online gambling sites where the safety of your personal data is in question. Hence, we made sure that every one of the best Discover card betting sites listed in this article uses SSL as their primary encryption protocol. With this security technology, reliable online betting sites protect the data transferred between the browsers and the servers from potential threats.
In case of a problem or an inquiry, bettors can contact customer service provided by each online betting site. They're usually available 24/7 through various communication channels.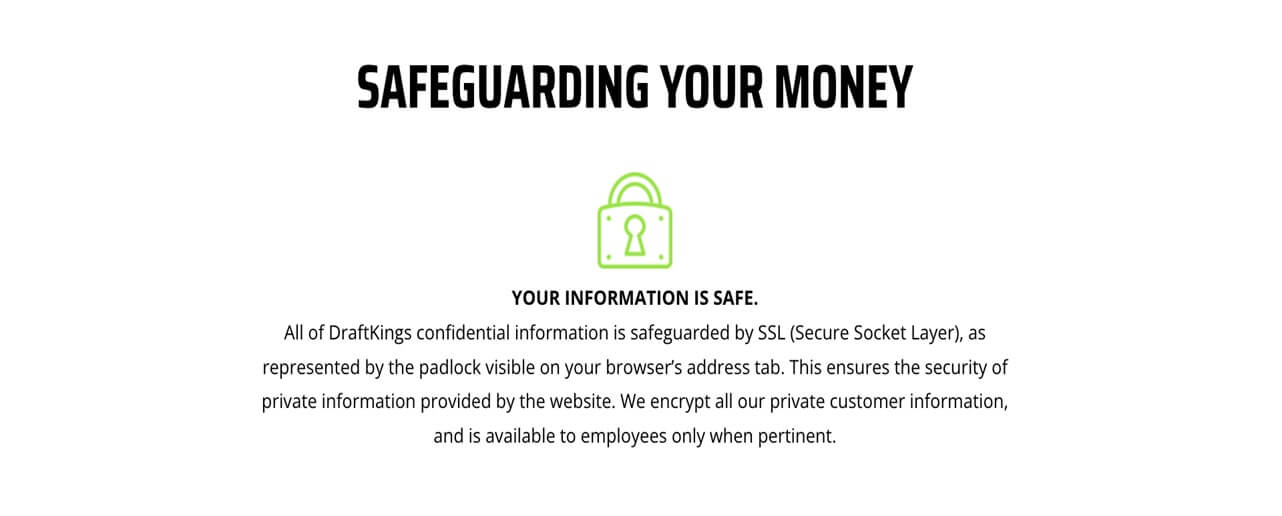 Welcome Bonuses
We have been in this game long enough to know that betting bonuses can make or break every online betting site, especially the ones bettors get when they create their new online betting account. By becoming eligible for a welcome bonus, bettors can get a generous incentive that might jump-start their betting journey through a deposit bonus or revive it after a tough first loss.
Understanding the importance of the welcome bonuses, we ensured that each betting site we listed has a generous and fair welcome bonus that sports gamblers can activate by depositing through Discover cards and meeting the additional wagering requirements.
Variety of Betting Markets
Whether it comes to the size of your deposit amount or the selection of sports you can place live bets on, no bettor wants to sign up at online betting sites where there might be plenty of limitations.
Bettors want their freedom, and for them, freedom usually means being able to explore an abundance of sports betting markets for all the possible unique outcomes of each game. Because of that, we only selected Discover card sports betting sites where bettors can get access to a selection of betting markets that can not only keep them entertained for hours but also provide decent value for their money.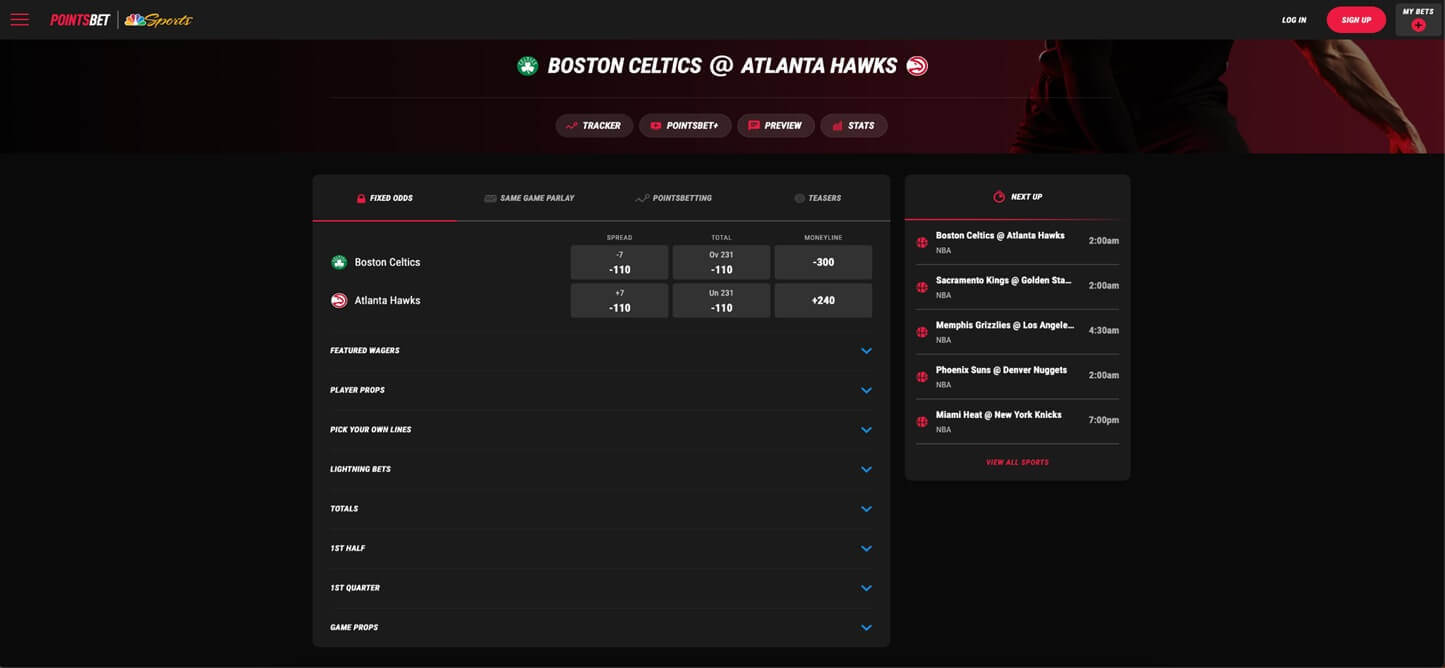 How to Maximize using Your Discover Card at US Betting Sites
When you are looking for the best site to sign up for, don't just look for sportsbooks that specifically accept Discover Card. You need to cast your net a bit wider and look for those sites that have zero fees and the most generous bonuses. Discover is already beneficial, as they don't charge a fee, but several online sportsbooks do charge fees on credit card transactions.
Additionally, depending on which sate your sportsbook is located, there could be a possibility that Discover charges a convenience fee. Consequently, any sportsbooks that  that don't levy surcharges of their own should certainly be the ones you should be targeting.
As Discover doesn't charge a fee on most international transactions and also have their own rewards system, it is not difficult to maximize using this card when using an online betting site. When you add in the fact there are numerous  sportsbooks offering huge deposit bonuses, you can save a lot of money when using the Discover Card.
Discover Overview & History
Introduced by Sears almost 40 years ago, Discover not only burst into the banking scene but also shook the entire credit card world to the core by unveiling never-before-seen features.
Discover was the first credit card that did not charge its customers an annual fee while also flaunting credit limits that were turning the heads of those in need. Another feature that people can list as one of the primary reasons for Discover's early success is the Cashback Bonus which enabled people to get 5% cash back on their everyday purchases.
What the Dean Witter Financial Services Group, Inc. launched in 1986 through a commercial during Super Bowl XX today is known as the third largest credit card brand in the USA, with nearly 60 million card holders.
By staying true to its roots and not charging its customers any annual fees while allowing them to gain earnings on every purchase and numerous other easily-redeemable Discover rewards, Discover is still proudly represented in the wallets of hard-working Americans.
Benefits of Using Discover for Sportsbook Payments
Although still far from being the most popular choice, Discover cards have been steadily earning the trust of millions of bettors across the USA. Using Discover cards for making sports betting deposits and other card payments at major online sportsbooks has proven to be an excellent choice for many due to the various unique benefits. However, as with everything else in life, Discover is known among sports bettors for some of its drawbacks too.
Benefits:
Processing times – Luckily for those in a rush, Discover has an instant deposit feature that allows bettors to add funds to their sportsbook accounts at the drop of a hat.
Safety – Discover is known for its high level of security thanks to its 128-bit encryption and advanced fraud protection program that provides real-time monitoring of all the card transactions on each Discover card account.
No transaction fees for international transactions – Useful feature for bettors interested in making foreign transactions and testing their sports knowledge across the pond using their Discover card.
Now let's take a look at the drawbacks of using Discover cards at sports betting sites.
Low maximum deposit limit – This seems like a liability for experienced bettors with large bankrolls who want to use their Discover cards to deposit more than $2500 into their sports betting sites accounts.
Limited availability – Discover cards are not as widely accepted in the American sports betting landscape as similar banking options such as Mastercard and Visa cards. Although there are plenty of great places where bettors can use it, do not expect to find many sports betting sites that accept Discover.
Not available for withdrawals – Just like many other credit card options, finding solid sportsbook sites that accept Discover card as method bettors can use to withdraw money might be a hopeless task.
How to Deposit at a Discover Betting Site
Making a deposit at online sportsbooks that accept Discover cards is a straightforward process that takes less than a few minutes.
All you have to do is head over to the official website or mobile app of your online sportsbook of choice, and locate the Deposit or Cashier button, usually placed in the top right corner of the screen.
Once you click the button, a new page will pop out where you will see every available deposit method. All you have to do there is select Discover, enter your card details and enter the amount you want to add to your online betting account. Information required includes your card's number, expiry date, and CCV.
When you confirm the payment, you'll be asked to authorize the payment through your Discover Card mobile app.
Once your Discover card is accepted, the funds will get transferred from your bank account into your betting account instantly, and you will be ready to start your betting journey.
And remember that if things don't go as planned, you can always go back and add more funds by making more Discover card deposits.

How to Withdraw from a Discover Sportsbook
Winning money is always fun, especially when you can withdraw them to your Discover card in just a few simple steps.
Once you visit the cashier section in your account, find the Withdraw button and click on it.
Then, locate Discover in the list of available banking options for withdrawals and select it.
Enter the amount you want to withdraw from your sportsbook account and press confirm. The sportsbook will review your request and you'll receive an email when it is approved. Make sure you have verified your account prior to attempting to withdraw from a Discover Card sportsbook.
If you use a Discover card, you should know that Discover is not among the most common banking options available for withdrawals at most online sportsbooks in the USA. E-wallet payment options like PayPal are far more popular in the online betting scene.
Another important aspect connected to withdrawals is the potential verification request. In some cases, bettors may get asked to verify their identity to become eligible for withdrawals. To pass the verification process, bettors must submit a valid photo ID. Although the verification process is simple, it can take up to 72 hours.
Other than these limitations, Discover Card betting payouts start at $10 or $20, depending on the operator, and can take up to 72 hours to show up.
Processing Times and Fees
The current state of the betting industry has allowed each sportsbook to offer its customers a plethora of available banking options. Each one of these options has characteristics such as the length of the processing time and the size of the possible fees. Considering how strongly bettors value convenience, these two characteristics are the most crucial aspects when choosing a payment method.
None of the online sportsbooks listed above charge any fees for making Discover card deposits, however, Discover cardholders should be aware that they will get charged a fee of 3% of the amount of the credit card transactions every time a user makes a deposit through their Discover credit card.
On the other hand, the best betting sites that accept Discover in the US don't only have no-fee policies for Discover card deposits but also offer rapid processing times, allowing bettors to add funds to their accounts with Discover cards instantly.
Regarding withdrawals, the best Discover betting sites do not charge bettors any fees, but Discover will. The 3% charge applies when both Discover debit cards and credit cards get used for withdrawing funds from a sports betting account. However, that is not something that people should place on their list of worries since finding a sports betting site that accepts Discover cards for withdrawals seems like a fool's errand.
On platforms where bettors can use Discover cards for withdrawals, the processing times are usually between 1 to 3 working days as long as they do not have to go through the verification process, which can take up to 72 hours.
Discover Free Betting Opportunities
While there still might be some online casinos where you can win free spins after you make a deposit with your Discover card, currently there aren't any Discover card betting apps offering free betting opportunities. However, all of the betting sites that we listed have great deposit bonuses that you can claim after you make your first deposit using your Discover card.
Those deposit bonuses usually come in the form of deposit match or second chance bets and they can be obtained by making both Discover debit and Discover credit card deposits.
Start Betting with your Discover Card Online Today!
There is no day like today to start your betting journey using your Discover card. All you have to do is visit one of the best Discover card betting sites listed above and indulge in the joy of sports betting.
Setting up an account on each of the Discover card sports betting platforms is easy. Enter your email address, choose your password, and enter your personal details such as first and last name, address, phone number, and last four digits of your social security number. If you have a promo code, enter it during the registration to become eligible for a welcome bonus.
Once you get a message that your account got successfully created, head over to the deposit section and make your first deposit using your Discover card. You'll just need to enter your card number, CCV, and card's expiry date to proceed.
Once your funds get added to your account, you can navigate through the list of available sports and select a game on which you want to place a bet. Each betting market that you pick will get added to your betting slip. Once you are happy with your selection, enter the amount you want to place on your bet and start worrying about which snacks you should enjoy while live-streaming the games.
FAQ's
Can I use my Discover Card for online gambling?
Yes. USA bettors can use both their Discover credit and debit cards as a deposit method for funding their online sports betting and casino accounts.
Does Discover allow sports betting?
Absolutely. Discover allows its customers to use their cards for the purpose of sports betting. Bettors in the USA can deposit money into their accounts using Discover on numerous online sports betting platforms.
Can I use Discover Card on FanDuel?
Does MyBookie take Discover?
MyBookie does not accept Discover credit or debit cards. The only debit and credit cards accepted at MyBookie are the ones issued by Mastercard and Visa. In any case, sites like MyBookie are illegal in the US.