Gamble USA strives to improve your online gambling experience. We aim to help you play safely, make informed decisions when gambling, and increase your betting knowledge through our guides.
We adhere to strict editorial integrity; our content may contain links to products from our licensed & legal US partners.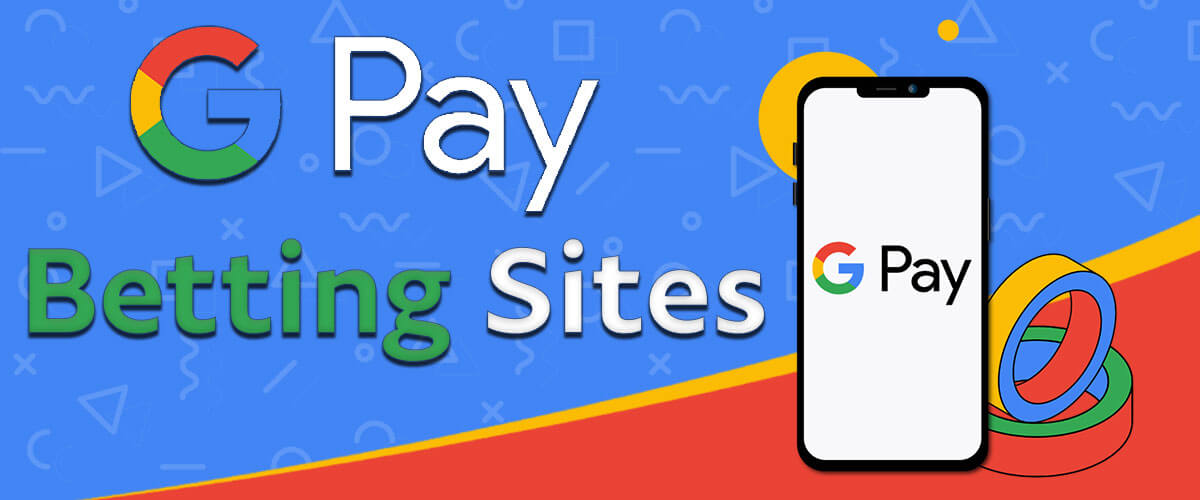 As more bettors in the US move online, operators are always looking at new ways for players to make deposits & withdrawals. There are now a growing number of sportsbooks and betting sites that accept Google Pay in the US.
As online sports betting in the US grows, players have the option of funding their betting account with new and modern methods. If you are a user of online betting sites, you will undoubtedly have come across Venmo sports betting and Skrill among the payment method options available. However, one of the options that have become prominent is Google Pay. A lot of bettors are now searching for sportsbooks accepting Google Pay or Google play betting sites. Ensuring your betting payments are processed quickly and efficiently is crucial, and using Google Pay achieves this.
Google Pay (formerly Android Pay) is an extremely fast and straightforward way to make payments using a mobile device, which people use every day for a wide range of purchases. Nowadays, it is becoming increasingly available as a way to add funds to your wagering account at your favorite online sportsbook instead of using American Express or other bank card. That's right, Google betting sites and Google pay casinos are now becoming more common.

We cover all of the critical information on this page, including what you can expect from using Google Pay at online sportsbooks. This includes betting sites that accept Google Pay, Google Pay deposits, how to gamble with Google Play credit, Google Pay processing fees, advantages and disadvantages, and more. This information also applies to any Google Play Casino.
If you have ever tapped your phone to grab some snacks in your local store, you'll know how beneficial Google Pay is. This article covers why Google Pay payments are convenient for online sports betting. But first, let's take a brief look into its history.
Sportsbooks that accept Google Pay
Although it is growing in popularity, Google Pay betting sites are still not widespread. Suppose your favorite betting site supports Google Pay – fantastic. But if you are looking for new Google Pay sites, you should be aware that you will not have as much choice compared with other payment options.
That being said, there are multiple betting sites in the United States and globally that do let you deposit using Google Pay, and if you already use the service, it makes sense.
The above sites all accept Google Pay. Each Google Pay betting site will list the cashier section of the platform. Then you simply select Google Play as your chosen payment method, and away you go. As we have mentioned, Google Pay betting sites are not as common as you might think, but that is changing. For example, you may soon discover Betway Google Pay and other well-known operators accepting the payment option soon.
If you are an existing Google Pay user, you won't take any convincing. Your Google Pay account will already be created, and no doubt you use it frequently. Additionally, you will already be aware that using the Google Pay app is speedy, secure, and private, all critical factors for your sportsbook banking method. If you have never used it, think of Google Pay as a type of e-wallet, like PayPal, and Neteller. Available on Android phones, it acts as an intermediary between the retailer and your bank card. It is the same as Apple Pay for iPhone users. You can download the Google Pay app from the Google Play Store, which gives you fast access to your Google wallet via your phone.

Making a deposit or other payments with Google Pay is simple, both to online betting sites and just in everyday life in general. As we will discuss in this article, however, there are a couple of potential drawbacks you should be aware of, too.
Depositing with Google Pay
If you are already an experienced user of Google Pay, you'll know how easy it is to use. Although some may associate it with tapping your phone to pay for something in a shop, Google Pay is just an excellent all-around option to pay for things online.
If you have already created a Google Pay account, all you need to do is visit the cashier section of your betting site and choose Google Pay from the available deposit options. You will need to enter how much you want to deposit and then confirm your choice.
There are a few ways you can do this. If you are using a mobile device and you have the feature set up, you might be able to use the fingerprint sensor option on your phone, which is great for security. Alternatively, you could enter a confirmation code received via text or email. Once you have completed the confirmation, your funds are added instantly. The whole process usually takes under a minute, making Google Pay one of the fastest deposit options. If you have never used Google Pay before, you will need to complete a couple of extra steps.
You don't even need to sign up if you are already a Google user with an active Gmail account. You download the app on your mobile and sign in using your Google credentials or search for Google Pay. You will notice the option to "Add a payment method." Choose this, and then enter your card or card details to save your information for fast access. Whenever you pay for something using Google Pay, it is essentially a card payment through the conduit of Google.
Adding your Visa or Mastercard is really straightforward. Even if you haven't used Google Pay before, creating your account and funding your sportsbook only takes a few minutes.
How to Withdraw from a Google Pay Betting Site
Currently, withdrawals via Google Pay are not available. Consequently, if you use Google Pay to deposit funds, you will need to find a suitable alternative payout method. This could be a bank transfer, a mailed paper check, or an e-wallet.
It is certainly not ideal that you can't withdraw using Google Pay. However, this shouldn't put you off as if there is a convenient alternative method; there is no reason you can't use it to deposit. It would be beneficial to check out the alternative withdrawal options in advance. This stops the potential issues of not being able to access your cash if you win big and remove any possible anxiety of getting hold of your cash.
Google Pay Processing Fees
Google Pay is cheap and convenient. Indeed, it's entirely free for punters to fund their sportsbook accounts using the service most of the time. Betting with Google Pay is like using your debit card or online banking because the money comes straight out of your bank account. The big difference is that it comes via Google Pay, so there are no direct transactions between your bank and the operator.
Think of Google Pay as a hub to access your various bank cards or online banking accounts, with the added benefit of it being free to use.
The only scenario in which you may have to pay is if you make a payment via credit card (instead of a debit card or transfer). In that instance, you could pay a commission on the payment of a couple of percent.
Most online sportsbooks don't charge for Google Pay deposits, which means you can get your account topped up entirely without cost.
Google Pay Welcome Bonuses
Any worthwhile sports betting app nowadays will provide sign up bonuses for new players, and Google Pay betting sites are no different. Online sportsbooks and mobile sports wagering apps use bonuses as an incentive for new bettors to sign up for a new betting account, promising exclusive offers and free bets on numerous betting options. As a new customer, you will be able to use your free wager on major sporting events such as the Super Bowl, NBA playoffs or the World Cup on your sportsbook app of choice.
Welcome bonuses typically come in the form of a matched betting offer where the bookmaker will match all or part of your first deposit. The only thing you need to do is complete your registration and make a Google Pay deposit, then use your free wager to bet on your favorite sport. Whenever you are playing for real money, bankroll management is a vital part of the process, so bonuses such as these are hugely beneficial.
Some Google pay sportsbooks will also offer no deposit bonuses. These are excellent as you will receive a small amount of cash just for creating an account, with no payment required from the player at all. There will be wagering requirements associated with your bonus that must be completed before you can claim it fully, however.
Some sites will ask you to use a promo code to unlock your bonus, but usually it will just instantly go into your account. The legal sports betting industry is full of competition, so make sure you keep your eyes peeled for the one that suits you the most.
Advantages of using Google Pay to fund your betting account
Using Google Pay to fund your online sports betting account comes with many benefits.
The first and most obvious perk is that it is fast. If it is available, you can guarantee it will be the quickest deposit method at the sportsbook. Topping your account on the best betting sites only takes a couple of clicks, and if you are already signed in to your Google account, it takes seconds to make a deposit.
The next perk is that it's cheap. Google Pay doesn't charge anything for using the service or online card payments, and neither do most online bookmakers. It is among the cheapest ways to deposit.
Google Pay is also highly safe and secure. Although you are effectively using your bank card to deposit, the transaction is not directly between your bank and the betting site. Instead, Google Pay is the added layer of security in the middle, and the betting site will never appear on your bank statement. You will always need your passcode to hand to make a Google Pay deposit on your phone.
Finally, Google Pay is very convenient and versatile. There are several sportsbook payment methods that are only used for betting accounts, whereas Google Pay can be used for many things. This includes wireless payments in shops, bars, and restaurants across the world. Additionally, it is well-designed and easy to use, thanks to features such as fingerprint identification.
Disadvantages of using Google Pay
Every product and service has positives and negatives, which is true of Google Pay. First, it is not available with iPhones or Apple products. The alternatives for those products are Apple Pay. To be honest, most of the drawbacks of Google Pay are around availability, and the fact it is a direct competitor of Apple means a lot of people can't use it.
Along the same lines, Google Pay is not widely available at online gambling sites. Although it is versatile in terms of where you can use it, you are still more likely to see e-wallets like PayPal, Skrill, or Neteller as options than Google Pay.
Also, you cannot use Google Pay to withdraw. When people sign up to betting sites and claim their free bets offer or set their bet credits stake, they like to use the same method to deposit and withdraw. If you use Google Pay to deposit, you must choose another method to withdraw.
Google Pay Vs. Other Payment Alternatives
In the past, players could only engage in online sports betting using their credit or debit card. These ensured instant deposits but may come with a fee in most cases. This is not ideal since most players want to deposit funds without dealing with extra charges. Now many more payment methods have come into the scene, but many still have fees attached on specific sites. Plus, not all banks are gambling-friendly and may block your transactions.
This is not the same with Google Pay, as it does not charge a fee. It is ideal for players who want to deposit money without paying extra fees. What's more, Google Pay allows you to set your maximum limits when depositing on betting sites. However, this amount can vary depending on the platform you register.
Is Google Pay Safe?
Google Pay is an online payment platform powered by Google. As a company with in-depth experience, you can be certain that numerous security measures have been put in place. First, Google Pay uses various high-tech cyber-security measures to protect your private data. This ensures that the payment method is safe and secure since no one can access your information.
It also provides users with various options for security to verify payments. For instance, you can choose between Face ID, Fingerprint scan, or Password. This will ensure you are protected if your device falls into the wrong hands.
Many Google Pay sportsbooks will only allow you to use this payment method if the name aligns with the one on the betting site. This way, nobody will be able to fund their account using your Google Pay. Lastly, this payment option ensures your personal information is always safe. The betting company will be unable to access your financial information like the details on your credit and debit cards, name, or address. This ensures you can keep your gambling activities private while betting on your favorite sports.
Choosing the Best Google Pay Sportsbooks
Many sports betting sites and online casinos have started incorporating this payment method. Due to this, it can be complex to pick the ideal option. We have listed the best options for you in this guide, but sometimes you may want to choose one for yourself. Here are a few things you should consider before you make a decision.
Available Offers: The best Google Pay betting sites, will have a variety of bonuses and promotions available. In most cases, you will always find a welcome bonus targeted at new players regardless of the platform. These could come in the form of a free bet offer, match deposit, etc. Note that they tend to come with wagering requirements which you must fulfil before you can withdraw your earnings. You will also need to read the terms and conditions as sometimes payment method exclusions apply when registering.
Good Selection of Markets: Top Google Pay online sites and betting platforms will provide a decent selection of sports betting markets. This will ensure you have more than enough options when you want to place a wager.
Support for other Payment Methods: You will find many other payment methods asides from Google Pay on the best platforms. This ensures you can still make a deposit and withdraw funds if you have trouble with your Google Pay account.
Variety of Features: Most of the top betting sites with Google offer numerous features, including Live betting, Live Streaming, Bet Builder, and many more. Make sure you evaluate all the features available on a platform before you settle for one.
Your Requirements: What you need from a Google Pay site also be on your list of considerations. When using the tips we have provided above to decide, also ensure you consider the things that are important to you when playing online. Ultimately, the Google Pay betting sites are those that satisfy your requirements.
History of Google Pay
Google Pay, also known as G Pay, is an online payment system established by Google as Android Pay in 2015. This service was developed on the Google Wallet's foundation and quickly became a very popular payment option.
In 2016, Google started trying out a similar mobile app in Silicon Valley known as Hands-Free. Here, customers were not required to provide their cards or phone. They only had to state that they wanted to "pay with Google" and provide their initials to the cashier. He/she then uses a photo previously uploaded to the system to verify the customer's identity. The payment will only go through if the GPS of the phone used by the customer shows that it is close to the store in question.
In late 2017, Google kicked off a payment application in India referred to as Tex, which leveraged the Unified Payments Interface. Later in 2018, Google announced that it would merge the Google Wallet into Android Pay, while the whole service would be rebranded into Google Pay.
The rebranded service used a new API that let merchants include the payment service to apps, websites, etc. Also, users could use the cards linked to their Google Accounts. Now, this payment option has become widely accepted for online payments, including in online stores and online betting sites.
Google Pay Betting FAQs
Can you use Google Pay for gambling?
Yes, using Google Pay to deposit at your favorite betting site is safe, easy, and convenient. When you have found a site that accepts Google Pay, head to the cashier section and select Google Pay from the list of options. Then enter the amount you wish to deposit and confirm.
Does FanDuel accept Google Pay?
Currently, FanDuel does not accept Google Pay as a payment option. This may change in the future so check back on this page for the latest updates.
Can I withdraw using Google Pay?
Google Pay is not available for withdrawals, so you must choose from the other payment methods available.