Gamble USA strives to improve your online gambling experience. We aim to help you play safely, make informed decisions when gambling, and increase your betting knowledge through our guides.
We adhere to strict editorial integrity; our content may contain links to products from our licensed & legal US partners.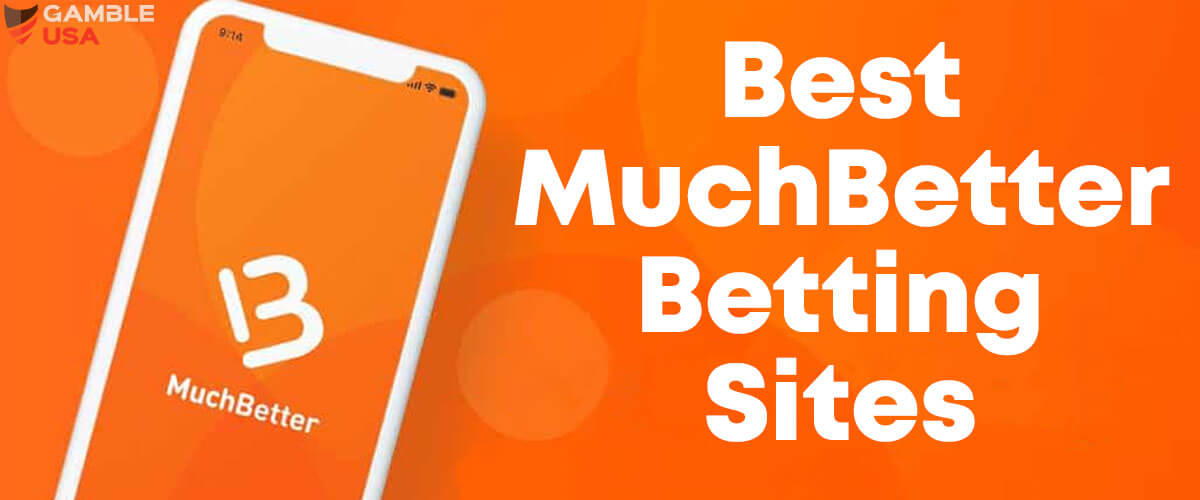 MuchBetter is a payment method that is gaining universal popularity as a low fee, low maintenance, quick verification deposit method with a variety of betting and gaming sites all over the world. But, are there any MuchBetter betting sites available in the US? We take a look at the options.
Similar to other e-wallet payment methods such as PayPal or Neteller, players playing with online betting sites that accept MuchBetter can make deposits and withdrawals via the official app.
MuchBetter has gained worldwide praise for the speed in which funds can be attributed back to a players bank account and for its impeccable safety record.
Widely used across many of Europe's biggest and best betting sites, MuchBetter is seen as a valid and alternative payment method to what is currently provided.
However, MuchBetter is yet to be allowed in America.
There is hope that it will only be a matter of time before that changes and online sports betting sites based in the USA will start allowing deposits and withdrawals using the MuchBetter app.
Betting Sites Accepting MuchBetter Payments
As iterated in the above section, MuchBetter is yet to be accepted by American regulators, so currently, any officially licensed betting site in the US won't allow you to make MuchBetter deposits or link to a bank account using the MuchBetter app.
With MuchBetter betting hopefully just around the corner, it might be worth playing with one of these online bookmakers that already accept MuchBetter alternatives such as PayPal and Skrill.
#1 DraftKings Sportsbook
Up To $1,000 Deposit Bonus
21+. T&C Apply
21+. T&C Apply
The best sportsbook
Amazing odds & offers
Awesome betting app
Up To $1,000 Deposit Bonus
21+. T&C Apply
21+. T&C Apply
DraftKings have long been established as one of the biggest and best betting sites across America. Offering a sports betting experience that few online sportsbooks can match, DraftKings offers its customers a comprehensive range of betting markets and allows its players to transfer funds across its sports betting, fantasy, and online casino services.
As such a respected player in the gambling industry, many new customers are drawn to DraftKings fantastic deposit bonus that offers new players the opportunity to receive up to $1,000 when they place their first deposit with the betting site.
Accepting a wide array of deposit methods, DraftKings has long accepted e-wallet payments and will hopefully soon become one of many American based MuchBetter betting apps. Deposits here begin at a $5 minimum.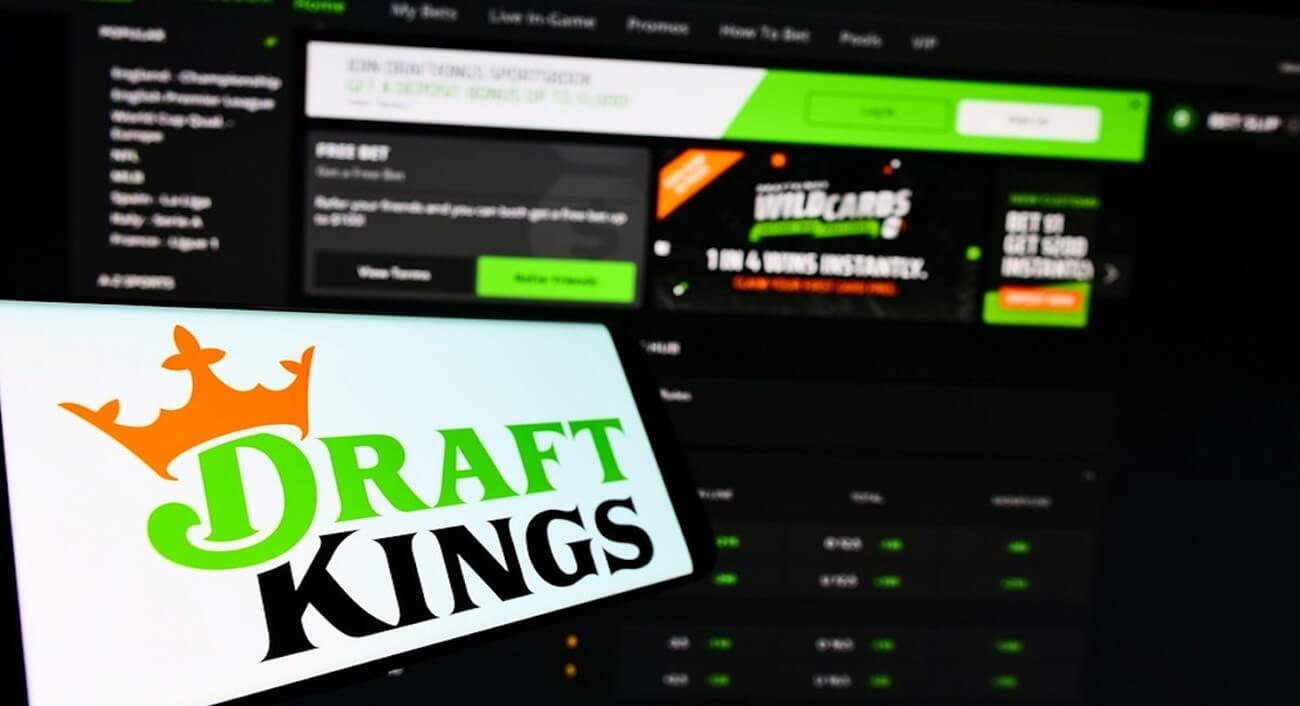 #2 bet365
Bet $1, Get $200 In Bonus Bets
21+. T&C Apply
21+. T&C Apply
Easy and fast banking options
Huge welcome bonus bet
Bet $1, Get $200 In Bonus Bets
21+. T&C Apply
21+. T&C Apply
For the best part of two decades, bet365 has been one of the most popular sports betting sites for UK customers. The number one betting site in the UK thanks to its competitive odds and mobile betting capabilities. Since the legalization of gambling in America, bet365 has quickly established itself as one of the best betting sites to play with in CO, IA, NJ, OH, and VA, and several other bet365 states.
What has made bet365 such a giant in the gambling industry is the value that it offers to its customers. Bonus bets are a huge part of what has made them so successful and new customers can receive up to $200 worth of bonus bets when just $1 is wagered.
Covering all of the biggest sporting events and major leagues from around the world, it wouldn't be a surprise to see bet365 become one of the first online betting sites that allows players to set up a MuchBetter account.
#3 Caesars Sportsbook
Promo Code: GUSAFULL
Bet $50, Get $250
21+. T&C Apply
21+. T&C Apply
Promo Code: GUSAFULL
Massive welcome bet offer
Earn Caesars Rewards
Promo Code: GUSAFULL
Bet $50, Get $250
21+. T&C Apply
21+. T&C Apply
Caesars has long been an American powerhouse in the US gambling industry. One of Las Vegas's hottest gambling destinations, it isn't a surprise that Caesars has developed a brilliant betting site and mobile app.
What has enabled Caesars to separate themselves apart from its competitors has been its welcome bonus.
Covering all first losing bets up to a value of $1,250, it's a great feeling knowing that whatever your first bet with Caesars is it won't lose.
Another betting site that caters for a huge variety of payment methods, there is a hope that Caesars will soon be able to become another MuchBetter betting site in the future.
#4 PointsBet Sportsbook
10 x $100 Second Chance Bets
21+. T&C Apply
21+. T&C Apply
Awesome live betting
Multiple bet types
Huge range of sports & markets
10 x $100 Second Chance Bets
21+. T&C Apply
21+. T&C Apply
With MuchBetter betting sites hopefully set to launch in America soon, one online betting site that will hopefully allow for MuchBetter accounts is PointsBet.
Whilst PointsBet allows its customers to place traditional wagers, it also allows its players to wager stakes on Points Betting. Completely new and innovative to the gambling industry, the introduction of Points Betting has helped PointsBet earn a reputation for innovation and change.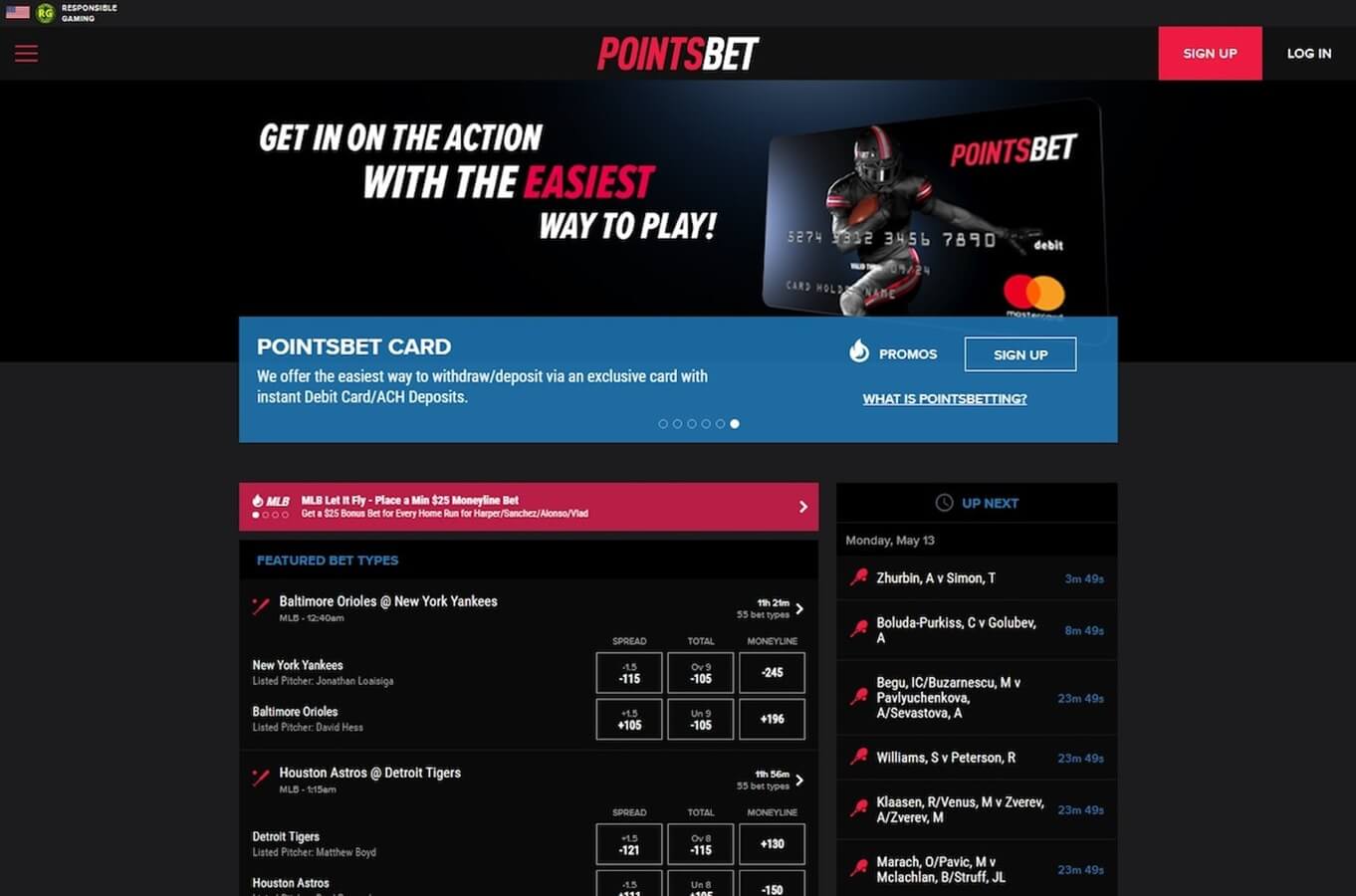 How We Rate MuchBetter Online Sportsbooks
Due to MuchBetter betting sites currently not existing in the USA, we currently don't have any ratings as to what the best MuchBetter betting site could be.
With the hope that this will change in the future, once MuchBetter becomes legal in the US we will apply the same rating system to any MuchBetter betting site that we currently apply across many of America's biggest betting sites.
Our aim is to help you find the perfect betting partner, and in order to do that there are many different things we look for.
Value
With the gambling landscape in America changing at a rapid rate, there has never been as much choice available when it comes to finding the perfect online betting site. In order to attract new customers, many sports betting apps offer potential new players a welcome bonus.
Taking many different forms, a welcome bonus can include deposit matching, deposit bonuses, first bets being reimbursed if they are losers, and the attribution of bonus bet credits. With many different betting sites providing different bonuses, we do the heavy lifting for you and break down what is best.
Secure payment methods
The very best betting sites allow for a huge variety of payment methods, and having a varied and flexible range can often be a crucial factor in determining our rankings.
When reviewing betting sites, we list out what banking methods you can use to make deposits and withdrawals into your online betting account. We will clearly list whether you can deposit money via a debit card, credit card, or via an e-wallet such as PayPal or MuchBetter.
We also rate each betting site in terms of how you can deposit money, maximum withdrawal limits, whether you can make instant deposits, any processing fees, or if you can perform a bank transfer to any of your bank accounts.
Safety and customer welfare
With the gambling industry booming it's essential that any future MuchBetter betting app has customer welfare at its heart. We highlight what safe gambling tools a betting site offers. This can range from customer support lines, deposit limits, or the ability to take a break for a set period of time.
When we review betting sites, we highlight whether it has a betting license and we break down how it is regulated.
With the rise of MuchBetter betting sites hopefully to hit the US market soon, we will ensure anyone that we list on our site is fully regulated and is a safe place to play.
MuchBetter Overview & History
Following the rise of e-wallet payments with providers such as PayPal, MuchBetter came into existence back in 2016.
Owned by Mir Limited UK, MuchBetter has become a hugely popular payment option for betting sites all across the world.
An app that can be downloaded onto your mobile device from both the Google Play and App Stores, Mir Limited UK Ltd wanted to ensure that MuchBetter could be used by businesses all over the world. However, over recent years it has become hugely popular with betting and gaming sites.
There are many reasons why many people all over the world opt to choose a MuchBetter account when making deposits and withdrawals to their chosen betting sites – quick verification processes, flexible account currency, low fees, large deposit and withdrawal limits as well as safe and secure payments are all huge reasons behind the rise in MuchBetter's popularity.
In order to find out more about the features and technologies that support MuchBetter, information is provided within the Google and Apple Stores.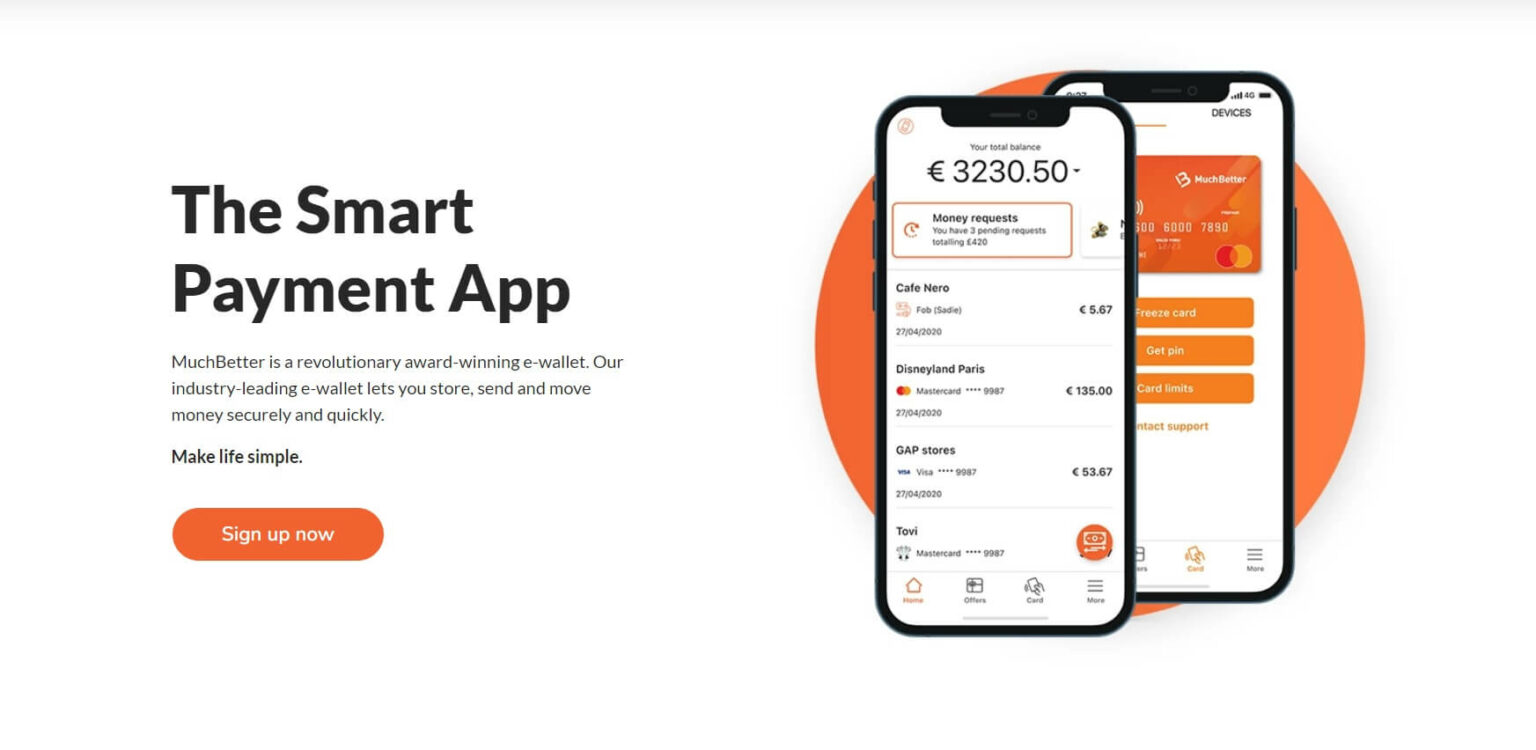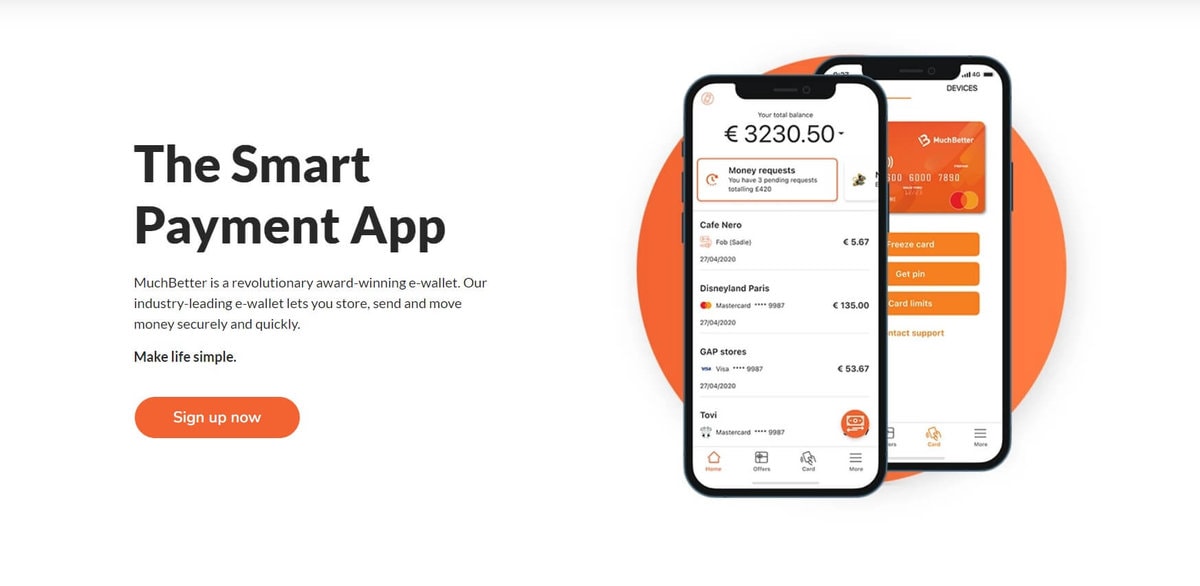 Benefits of Using MuchBetter Betting Sites
MuchBetter is a fully financially regulated company and complies with legislation that has been set by entities such as the UK financial conduct authority. Ensuring that any funds stored within a MuchBetter account are safe and secure, MuchBetter has also been praised for numerous other safety features that it employs.
MuchBetter ensures that Touch ID and Face ID security features are needed to open the app once downloaded. Other safety features include one-off verification codes, device pairing, as well as transaction reviews.
MuchBetter also provides a free Mastercard that can be used online and in-store. The card can be ordered once setup registration for a MuchBetter account has been completed.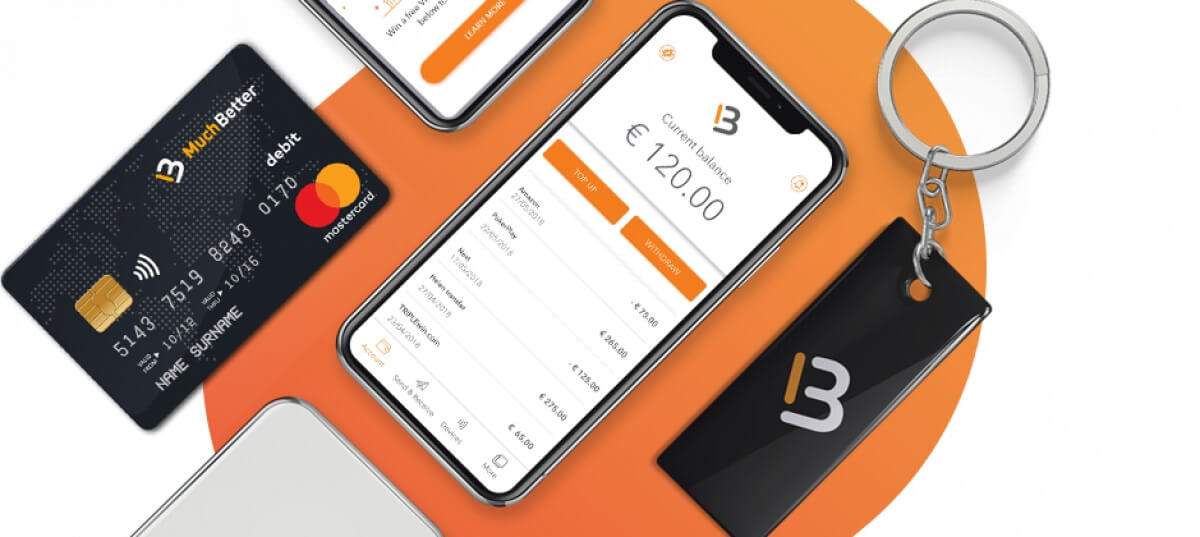 Why is MuchBetter popular with gaming and betting sites
Although other payment methods such as debit and credit cards still remain popular, one of the main reasons why MuchBetter is becoming a popular payment method is that more and more established betting sites are starting to accept e-wallet payments.
The quick verification process allows for quick and secure deposits and there are also low fees when choosing to deposit via MuchBetter.
Like other e-wallet services, you can link a range of cards to the app, which makes transferring any winning funds via bank transfers incredibly easy.
What are the drawbacks?
Frustratingly, despite being popular in Europe and other countries, MuchBetter is still yet to be approved in the USA so other payment methods will need to be used when playing with American sports betting sites.
With MuchBetter still needing to be rolled out across America, there is no guarantee that your betting site will adopt it as one of its alternative payment methods. You will need to check back with us regularly to find out what betting sites accept MuchBetter payments.
MuchBetter Sports Betting Deposits
When looking to make a deposit at any betting site, the way MuchBetter deposits work is truly different.
Most betting sites still lead with debit and credit cards as their main source of accepting funds, however, when able to make MuchBetter deposits, it should appear as another payment method. If you want to add funds, first, select and choose MuchBetter, you will then be prompted to choose your desired deposit amount.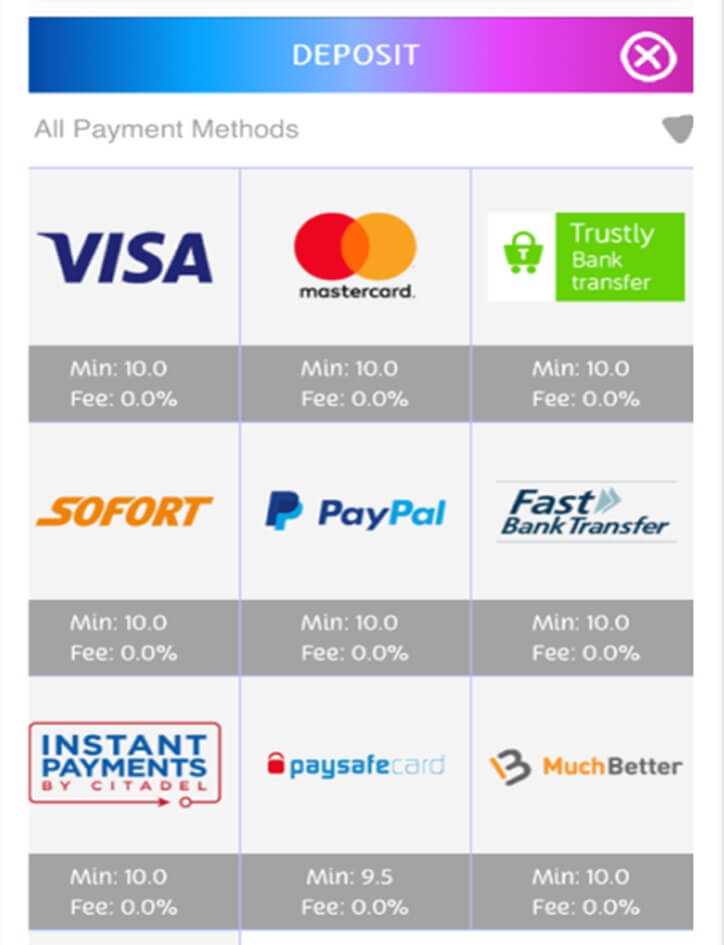 Once you have allocated your deposit funds, you will be required to enter in your mobile phone number. When you have plugged in those details, the MuchBetter betting site will ask you to re-enter your mobile phone number.
Once confirmed, your mobile device should then receive a notification regarding your recent deposit. Open into the notification and press 'send money'. Once pressed, your deposit should now have registered with your betting site. Your MuchBetter account will allow you to view all of your recent MuchBetter transactions.
You should only need to enter your details once with the betting site as it should then remember any MuchBetter accounts you hold.
MuchBetter Sports Betting Withdrawals
As well as making deposits via your MuchBetter account, MuchBetter also enables you to make quick and safe withdrawals – the process couldn't be simpler.
If you want to withdraw funds, log into your betting site and select the cashier or withdrawal button. Once there, you will see a range of payment methods, select MuchBetter.
Choose the amount you wish to withdraw and confirm. A notification should then be sent to your mobile device. Verify the payment and the withdrawal amount – the funds should then be sent to your MuchBetter account. You will be able to use this as a payment method moving forward.
Once in your MuchBetter account, you will have the option to keep them there or transfer funds to any other cards you might hold.
Processing Times and Fees
In today's fast paced world, gone are the days where any winnings from sports or betting sites take up to a week to register with a bank account.
By choosing to withdraw to any MuchBetter accounts, funds from any sports betting sites should reach your MuchBetter app almost instantaneously. You will be notified via your mobile device when the withdrawal amount is ready to be received.
One of the main reasons as to why MuchBetter has become a strong payment method on betting sites is that any transfer of funds from the site to your MuchBetter account shouldn't be charged with any additional fees.
Having said this, sportsbooks might require some time to process the payment, and fees remain within their discretion. What you can do to simplify the process is ensure your sportsbook account details are verified, all bonus wagering conditions are cleared, and your balance exceeds the minimum betting withdrawal limit.
MuchBetter Betting Markets & Types
Choosing to play with MuchBetter with any betting account you own shouldn't impact the different types of bets you wish to place or cause any issues with bet settlement.
As MuchBetter is becoming a desirable deposit method for betting sites around the world, there are absolutely no limitations to what you can bet and wager on.
As long as you have deposited funds into your betting account you will be able to place bets on some of the biggest sporting events and matches from all over the world. Single bets, multiple bets, parlay bets, spread bets, over or under bets should all still be able to be placed as normal even if you are using MuchBetter as your main deposit method.
MuchBetter Sportsbook Bonuses
As there are currently no USA sportsbooks that accept MuchBetter deposits, there are currently no specific MuchBetter betting promo codes.
As and when MuchBetter becomes accepted in America, keep checking back to see our rankings of which betting sites accept MuchBetter accounts and what welcome bonuses are on offer. Whether it's deposit bonuses, bonus bets, or a special welcome bonus, we will have it all covered.
Play at MuchBetter Betting Sites Today!
We hope that players across America will soon be able to choose MuchBetter as their preferred payment method when placing bets on betting sites.
As we have stressed throughout the article there are no currently licensed online sports betting sites that allow you to choose MuchBetter as a payment option, however, there are plenty of betting sites that will allow you to control the finances of your betting account using e-wallet payment methods.
Although finding MuchBetter betting sites is difficult at present, some of America's very best and biggest betting sites allow PayPal and Play+ payments.
Betting sites such as DraftKings, FanDuel, PointsBet, and bet365 all welcome these types of payments.
With many believing that the future of finance lies in e-wallet technologies, it is surely only a matter of time before MuchBetter is up and running across a wide range of American betting sites and you can truly enjoy the benefits of MuchBetter.