Gamble USA strives to improve your online gambling experience. We aim to help you play safely, make informed decisions when gambling, and increase your betting knowledge through our guides.
We adhere to strict editorial integrity; our content may contain links to products from our licensed & legal US partners.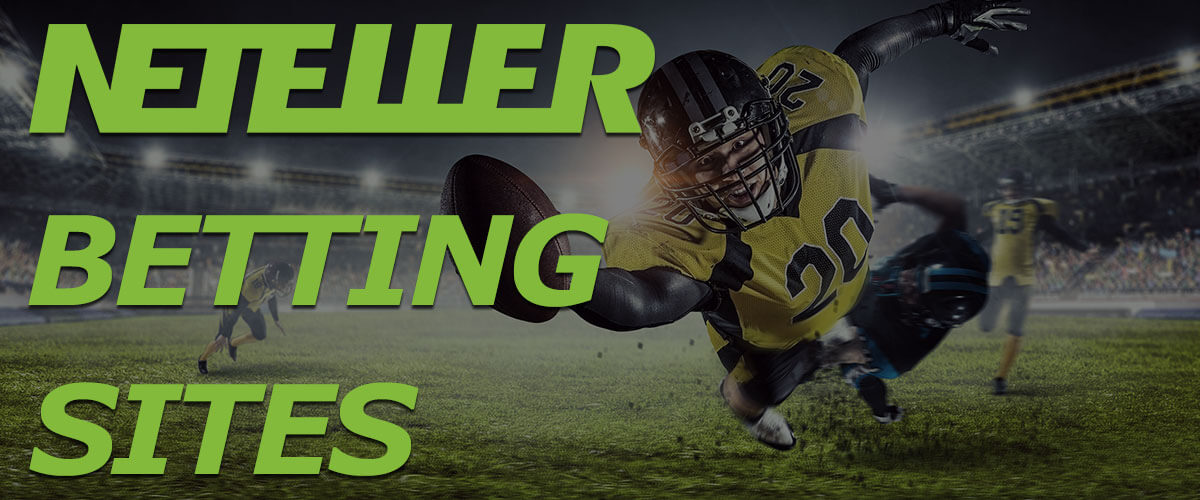 Neteller is one of the oldest and most popular digital wallets available in the US. With the growth in popularity of online wallets, it's no surprise there are now a number of sportsbooks accepting Neteller betting accounts.
As online sports betting grows in the United States, all kinds of payment methods are available when it is time to fund your sportsbook account. Users want to fund their betting account via fast and convenient payment systems when using real money betting apps. However, e-wallets such as Neteller have emerged as a favorite among sports bettors when depositing money to online betting sites.
Neteller betting sites are now widespread, with people choosing to open a Neteller account to make the process of funding their wagering experiences a pleasant one.
Neteller is versatile, fast, and convenient. Because it is a personal e-wallet, your Neteller US account is a safe and secure place to store your money online, which you can access to pay for a wide range of things. It is like having your physical wallet but using it for online purposes. It is a fantastic way to manage your finances and online transactions. Additionally, many sportsbooks now accept Neteller as a payment option, even though its acceptance rate among US sports betting sites is slightly complicated.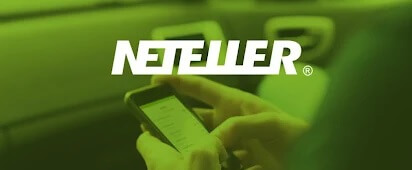 There are numerous e-wallets that bettors use for transactions with online wagering sites. These include Apple Pay, Skrill, and PayPal; however, Neteller is undoubtedly among the best.
On this page, we cover all of the important information about using Neteller for sports betting. This includes betting sites that accept Neteller, how to make a Neteller deposit, processing fees, how it works with offers such as free bets, and more. There are multiple reasons why Neteller is one of the most prominent deposit methods at sportsbooks globally, and we will explain why here.
Betting sites that accept Neteller
As we have mentioned, Neteller is one of the most widely used e-wallet options at online sportsbooks and online casinos worldwide. We have provided a list of US betting sites using Neteller below.
The above are what we feel are the best Neteller betting sites available to players in the US. Neteller withdrawal options have been a massive part of the online gambling landscape for the best part of two decades. Although not many US sportsbooks currently accept Neteller as an online payment service, more sportsbooks will be joining the likes of Betway Neteller soon.
What is Neteller?
Before searching for the best Neteller betting site, you must understand what it is and how to use it for online betting. Essentially, Neteller is an online payment system that was developed in Canada. It has been around since 1999 and became part of the Paysafe Group soon after.
Neteller lets customers pay for goods and services online, including for a qualifying bet at an online sportsbook. It is simple to use. When you want to withdraw from your online betting account, choose Neteller as your preferred payment method. There is also a Neteller card available for customers, which works similarly to other prepaid cards.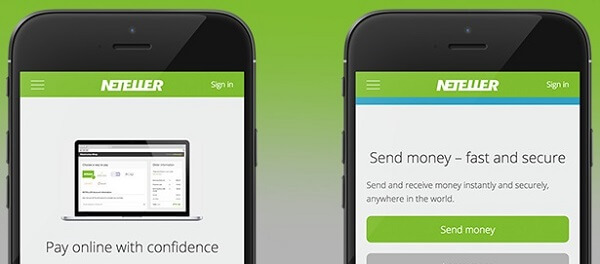 How to deposit using Neteller
So you have found a sportsbook you like, claimed the welcome bonus, and there are free bets credited to your account. You now need to fund your account with some free bet stakes and want to use Neteller deposits. The good news is making a deposit with Neteller is very straightforward.
First, you must create an account with Neteller and top up your e-wallet. Joining is simple. All you need is some personal details such as your name and Neteller email address. Once you have set a username and password, your account will be ready within seconds.
Making a deposit will take slightly longer. You must set your currency and select a payment method, and you may also be required to verify some personal information for security purposes. Once you have successfully registered a payment option once, the deposit becomes much faster.
The best way to do this is by linking your Neteller account with your bank account. It is entirely safe and secure, and it means you can easily transfer funds from one to the other with no additional charges for withdrawal. Once you have topped up your wallet, head to the cashier section of the betting site and choose the Neteller deposit option.
You will then be redirected to sign in using your Neteller information. When you have logged in, choose how much money you would like to transfer from your wallet to your sports betting account. The only time-consuming aspect of this process is creating your Neteller account. Once that is up and running, it becomes incredibly straightforward for both deposits and withdrawals.

How to withdraw using Neteller
If you are new to betting and are concerned about how to withdraw money from your wagering account, using Neteller couldn't be easier. If your sportsbook lets you deposit with Neteller, you will also be able to withdraw in the same way.
The process is pretty much exactly the same as depositing. When you are in the cashier section, choose the Neteller withdrawal option. You will need to be logged in, and then you can decide how much you want to transfer to your e-wallet.
Some players are happy to keep their funds in their Neteller account. It is safe there and can be used to pay for numerous things online. However, occasionally you may want to totally withdraw your hard-earned winnings back into your bank account. In this situation, you can request a withdrawal from Neteller.
Is Neteller safe?
Yes, Neteller is very safe. The payment processor is one of the market leaders when it comes to online payment solutions. It was established in 1999 and has been involved in ensuring safe and convenient online payments for over two decades. It is regulated by the FCA and has over 23 million customers worldwide.
Any company that has achieved a high level of success over a long period of time has done enough to earn trust. Players can be safe in the knowledge that using Neteller is a safe and secure option.
Advantages of Neteller
Neteller is one of the best e-wallets in the world. Some of the reasons gamblers choose to use this service are listed below.
Safety. Using Neteller removes any worry about your personal information or money being compromised.  Your Neteller account acts as an extra layer of security between your sportsbook and your bank. Consequently, there is no need to connect your personal banking with your sportsbooks, and no transactions with your sportsbook will appear on your bank statement.
Neteller is cheap and fast. When there are enough funds in your wallet, transferring money to and from your sportsbook account is very simple. Neteller is also among the cheapest payment methods.
You can use Neteller for more than just gambling sites. You can use the e-wallet to pay for many different things online. It is a great way to keep track of your spending and keep everything organized.
If you deposit with Neteller, most of the time, you can use it to withdraw.
Some sportsbooks will require a minimum deposit before you can start betting, so make sure you have enough money in your Neteller account before transferring it over to your wagering account.
Disadvantages of Neteller
Every banking method will have good and bad points, and Neteller is no exception.
Although it is easy to use, you will have to sign-up for an extra service and make additional transactions. Some bettors do not like the thought of an intermediary service and will prefer the more direct route of using online bank transfers or a debit or credit card.
Although some online payment methods are entirely free, there are some small fees associated with using Neteller. There is a 2.5% fee for depositing into your wallet. Although this isn't excessive, it may be too much for some players.
Can Neteller be used for gambling?
Yes. In fact, out of all of the e-wallets that are out there, Neteller has had one of the biggest influences on the world of online gambling. It is one of the earliest and most successful gambling payment systems and is used by millions globally today.
It allows you to make payments and receive winnings all in one account. If you are wary of covering a qualifying bet settlement using funds directly from your personal bank account, you don't need to if you use Neteller. The beauty of this service is that you will never have to give your actual bank account information out to betting sites. Whether you are claiming a sportsbook offer or a Neteller casino bonus on your first deposit, everything is secure, fast, and convenient.
How to Choose the Right Neteller Sportsbook
Because of the many benefits Neteller offers, you'll find it on various sportsbook oprators. Finding the one that works for your needs can make it tricky. Fortunately, you can pick the right one by considering the following.
Neteller Site Reputation
Does the Neteller sportsbook have a good reputation? Choosing a book with a good reputation is non-negotiable as this will determine your service quality. To check this, go through reviews from actual customers and review sites. This will tell you everything you need to know about a brand. If a casino has more negative reviews than positive ones, it is a sign to stay away.
Are there enough sports markets available: Go through the number of sports markets covered on the Neteller site. A good sportsbook should cover all the popular sports and other unique markets like entertainment and politics. This will ensure you have options to bet on, meaning more chances to make money.
Other Payment Methods
Find out if the platform's other payment alternatives asides from Neteller. This is important for a good sportsbook as there may be instances where Neteller or your preferred option may not work. Make sure you have flexibility in terms of payment options before signing up.
Reasonable Terms and Conditions
The right sportsbook should have favorable terms and conditions. These should range from terms relating to fees, Neteller charges, bonuses regarding Neteller deposit promotions, etc. Evaluate these and pick a site that provides the best terms.
Compare your Options
After you must have streamlined your options, it's time to compare them. Settle for the one that offers the best out of your options and sign up.
Comparing Neteller to other Payment Methods
Neteller sports betting sites are now very common. The reason Neteller sportsbooks are popular is because they allow you to make deposits instantly from anywhere. Once your Neteller account is linked to your betting account and you have a stable internet connection, the process of adding funds to your account is straightforward. The only thing you need to do is confirm all of the deposits you make, and your betting account is instantly credited.
Neteller is a modern payment option equipped with the latest SSL technology. Consequently, you can be sure that your data is perfectly safe on Neteller as it distributes this information across encrypted, secure servers. There is no chance of your financial details or other sensitive information being accessed by outside parties. But to enjoy using this platform and all of the perks that it provides, it is crucial that you  secure your Neteller account straight after is has been created, which will limit any unwanted access.
Neteller compares favorably to other prominent online payment options. Indeed, there are so many to choose from nowadays it can be hard to know where to start! This is where Neteller is handy, as it offers specific advantages we have mentioned above that some other payment options do not. There are methods that will suit every type of player, ranging from credit/debit cards to online bank transfers and other e-wallets like PayPal.
Before selecting your preferred banking option, make sure you are aware of processing times beforehand. If you want quick withdrawals, Neteller would be one of the best options as it has quick processing times. If you are less concerned with payout times, using a debit or credit card would be suitable.
Other Great Payment Methods Asides from Neteller
If you believe Neteller betting sites are not ideal for you, there are many other great alternatives to check out. These include:
Apple Pay: This is a secure payment option that you will find in many sportsbooks. It is a secure way to make payments to your sports betting account using your IOS device.
Google Pay: G Pay or Google Pay is another reliable payment option currently accepted by many betting operators. It works for making deposits via your IOS and Android devices. Payments are secure and fast with this option. Over the last few months, there has been a rise in betting sites that accept Google Pay.
PayPal: PayPal is one of the best payment methods you can find today. However, you may not find it on every book. Nonetheless, if supported on a platform, you can be sure of fast and secure payments.
Skrill: This is another popular eWallet that offers almost the same benefits as Neteller. You'll find it in most sportsbooks, and it is recognized for its speed, security, and convenience. If you are looking for a great alternative, Skrill makes the cut.
Mastercard and Visa Debit Cards: Most sportsbooks support these payment methods because of their convenience and security. This makes them a reliable Neteller alternative. However, processing times may sometimes be long for payments.
Neteller Betting FAQs
Can you use Neteller with PointsBet?
No, PointsBet does not accept Neteller as a payment option yet. They do support a wide range of other banking options, which you can read about with our PointsBet banking guide.
Do you pay fees for Neteller Deposits?
Yes, Neteller charges a 2.5% fee on all transactions. This helps Neteller remain in business.
Will I find Neteller on all sportsbooks?
No, not every sportsbook supports this payment option. However, you will find that it is supported on plenty of websites, ensuring you have options.
What are the Neteller deposit and withdrawal limits?
There is no fixed limit for payments when using Neteller. This is usually determined by the sportsbook you register on. We suggest you go through the terms and conditions for deposits and withdrawals before registering on the platform.
How long does it take to process Neteller deposits and withdrawals?
Deposits via Neteller are typically instant. Withdrawals are not instant but don't take time too.
Are Neteller bookies safe?
Yes, Neteller is one of the most secure payment processing systems. This is why many betting sites support it as a payment option. Moreover, the Neteller bookie puts many safety measures in place to ensure your transactions are safe.