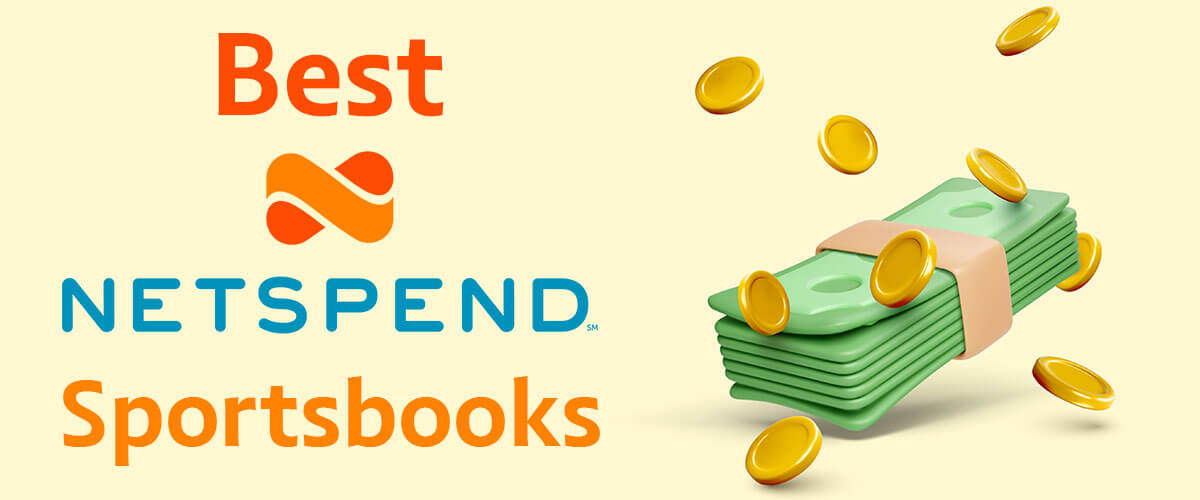 Online payment methods rapidly evolve as new technology makes itself available, allowing faster, more secure payment options. Netspend is a perfect example of this technology coming to life with their prepaid card, which manages to cut transaction fees and increase interest rates for any funds stored within their service.
Even though they've been around since 1999, the company has maintained pace with other financial technology companies. It offers the convenience of online transactions while upholding the security established with traditional payment methods.
Of course, you can use their service to fund your online gambling accounts. We will be exploring a selection of sports betting sites that support Netspend and which are top-rated here at Gamble USA.
---
Sports Betting Sites Accepting Netspend Payments
To determine which sports betting sites come out on top of our Netspend rankings, we closely examine the efforts made toward customer satisfaction and security. This should include a license from the Division of Gaming Enforcement (DGE) and the local state commission. Below, you can take a look at the top-ranked Netspend betting sites in the US.
For online casinos that accept Netspend, check our dedicated guide.
Editor's pick
Alongside these top sports betting sites that support Netspend, we asked our Editor to give their recommendation. Betway was the online betting site of choice. It's one of the oldest online sportsbooks, founded in 2006. With all that experience, the service has managed to keep up with industry leaders by offering excellent promos and competitive odds.
When your account has been opened and verified, you can deposit and wager using your Netspend card. If that wager loses, you'll be rewarded with a bonus bet to the value of the wager placed, up to the maximum of $250. Bonus bets afford you a certain degree of safety when you're just getting started.
Another key component of the Betway service is the limits imposed on your payments and winnings. You're allowed to deposit as much as you like, but Betway reserves the right to request more information on the funds' origin if the trend of deposits becomes suspicious. If you have a gambling problem, you can also set your limits on the service to mitigate losses. Daily winning limits are sport dependent but range from $25,000 to $500,000.
The online sportsbook managed to obtain all the relevant licenses in the US, including the DGE and the state-based commissions. You can find out more at the bottom of their site.
Top Betway Sports to Bet On
Hailing from Europe, Betway provides bets for a large variety of sports. The sportsbook has masses of bets for the major US sports, but it also covers sports that are popular in Europe and many niche sports too. Noone is expecting you to throw in your hat and start betting on Gaelic football or become a weekly table tennis bettor, but it is always good to know you have the option. Here are some of the top sports to bet on at Betway:
This is just a taste of what you can get at Betway, and with regular promotions, odds boosts and parlay betting options, there are tons of little goodies to help you on your way to big winnings.
---
How We Rate Netspend Sportsbooks
To determine our Netspend rankings here at Gamble USA, we had to devise a review method that could be repeated and was fair towards online betting sites. Our team browsed through all the biggest names on the scene and pinpointed characteristics that make the service easy to use and fair to the customer. Let's take a closer look at what goes into our ratings.
Payment methods
First off, we need to fund our online sports betting accounts. To do this, we'll need a couple of payment methods available within the sportsbook service. These are usually advertised at the bottom of the homepage, but sometimes the betting sites will have them in the terms and conditions. Having a wide variety of payment methods will score points, as well as quick payment processing times. For this guide, Netspend banking availability was an essential ranking criterion.
Security
The second most important aspect is the security that an online sportsbook has to offer. The section includes the encryption methods used on their website and the commission regulations they abide by. The worst red flag of an online betting service would be the lack of licensing. Our team also ensures that the page is protected by SSL encryption when you are transacting and sharing sensitive information.
Promotions
With the comfort of security and convenience, we then look at the rewards, both the welcome and recurring bonuses. The sportsbook sets the terms and conditions of these offers, and sometimes they can be unforgiving. To help our readers, we highlight these aspects throughout our pages so that you can have confidence when betting online.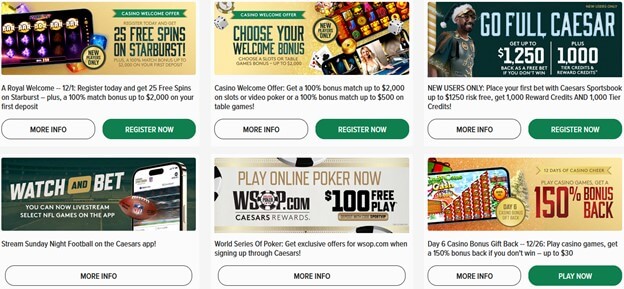 Markets
Betting markets are also taken into consideration to determine our final score. A Netspend sportsbook will need to have a variety of sports and betting options on offer to score a high ranking in this section. We also compare the odds of these markets to competitors to ensure that you aren't losing some money to the sportsbook service.
App
Finally, we scour through the mobile app of the sportsbook. We look at how easy it is to complete deposits with your Netspend prepaid card and if the app itself is intuitive and easy to navigate. Next up, the speed and overall design are evaluated to ensure that your betting experience is smooth. Sportsbooks also gain a positive ranking if they cover Android and iOS devices.
---
Netspend Overview & History
Netspend was founded in 1999 by the Sosa brothers to offer an alternative to traditional banking options. Since then, the company has grown tremendously, reaching 1.5 million active card accounts in only nine years. TSYS then acquired it in 2013 for $1.4 billion. Netspend boasts numerous partnerships with ACE Cash Express, PayPal, Western Union, and 7Eleven.
The key component of their service is the prepaid card. The card functions as a traditional credit or debit card, and you must maintain the funds on your account to use it. The difference to conventional bank cards is the features made available via their service. You can snap a photo of checks to deposit into your account. You can also add funds at over 100,000 locations throughout the US.
---
Pros and Cons of Using Netspend for Sports Betting
As with any online service, you will have pros and cons compared to what's available. Each online payment method will have key features that they emphasize to attract customers, and with Netspend, it's the prepaid card security and convenience.
Let's start with the negatives. The Netspend prepaid cards are the flagship product of an alternative financial service. You'll have to pay fees for what they offer, which comes in the form of monthly payments or pay-as-you-go. The monthly fee covers all transaction fees, which are $9.95. Pay-as-you-go will charge $1.95 per purchase. An active sports bettor will likely use the monthly plan to minimize the fees paid.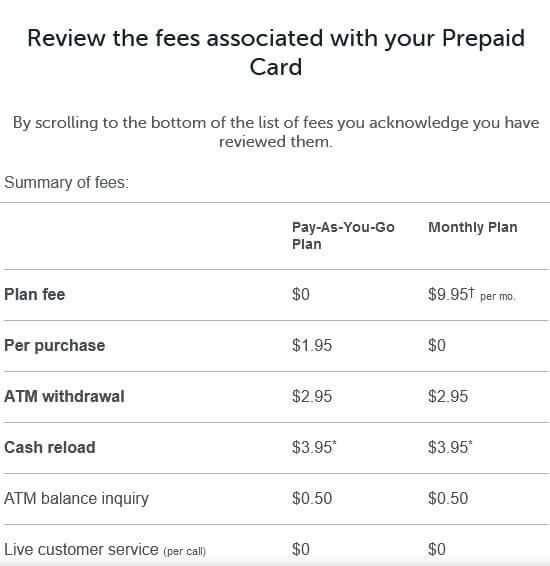 While the subscription fees are certainly a drawback, the prepaid card proves its worth. With the card, you'll be able to transact as you would with a conventional credit card or debit card. The Federal Deposit Insurance Corporation will also cover you should anything go wrong. Most customers enjoy the alert feature of the Netspend prepaid Visa card. The service will quickly alert you of any transactions made, allowing you to stop a card if it is compromised.
The prepaid Visa option is the main benefit of using the service. Your transaction speeds will compete with credit card transactions while having the backing of one of the largest financial corporations in the world. Netspend sportsbooks also maintain your anonymity while betting online, since you don't need to share your actual credit card details to bet online.
---
How to Deposit using Netspend
You won't be short of options when it comes to gaming services that support Netspend as a payment method. Let's take a look at the general steps to deposit using a Netspend card:
If you still need to do it, sign up for a Netspend account. You will need to provide personal information such as your name, address, and social security number.
Activate your Netspend card. Once you have signed up for an account and received your card, you need to activate it by calling the customer service line or logging into your Netspend account online.
Go to your sportsbook website. Select the 'Deposit' option and choose the debit/credit card option as your payment method.
Enter the amount you want to deposit and confirm the information you have provided.
Enter your Netspend card details. You will need to enter the 16-digit card number, the expiration date, and the CVC security code.
Confirm the deposit. You will receive a confirmation message that the transaction has been successful.
Start betting! Your deposit should now be available in your sportsbook account balance.
Remember that each time you make a deposit to the sportsbook of your choice, you'll have to pay the transaction fee associated with your Netspend plan. We recommend initially starting off with the pay-as-you-go option and if your average monthly transaction fees exceed the $9.95, you can contact the service and change to the monthly plan.
---
How to Withdraw from a Netspend Sportsbook
If you've deposited funds and been lucky enough to make some winnings, you'll need to know how to withdraw as well!
Visit the cashier or banking section of the sportsbook. Select the bank transfer option from the list of withdrawal methods.
Enter the amount you wish to withdraw from your sportsbook account. Confirm this amount and click "Continue."
Enter your Netspend account information, including the account number, bank code, and routing number. Take care when you're completing this step!
Confirm all the details of the withdrawal request and click "Submit."
Wait for the withdrawal to be processed. It may take a few business days to complete.
You will receive an email notification when the withdrawal is successfully processed. Your funds will then be transferred to your Netspend account.
Log in to your Netspend account to verify the funds have been successfully deposited.
If you get stuck at any point in this process, reach out to your sportsbook customer service team. They should be able to provide you with a detailed update regarding the status of your withdrawal and an ETA of when those funds should arrive.
---
Processing Times and Fees
Depending on how you've used the prepaid card, you'll find that the transaction times and fees can vary. We've covered how much you'll be paying in the pros and cons section, so be sure to estimate how many times you'll deposit a month to determine which payment plan you should use.
The processing times will be similar to conventional Visa and Mastercard transactions. Withdrawals will be completed using ACH deposits, as you would with a regular bank account. Transfers can usually take up to 2-3 business days, depending on the sportsbook. Deposits are instant! It might be a couple of minutes, but for the most part, the prepaid card can transact online, and your funds will reflect almost instantaneously.
---
Netspend Sportsbook Bonuses
With Netspend, you won't have to be too concerned about being excluded from sportsbook bonuses. Thanks to their partnership with Visa and Mastercard, the two financial service providers are arguably the most trusted worldwide, and most online sportsbooks will support them as a payment method. Let's look at offers from the top online betting sites you can claim with your Netspend sportsbook account.

BetMGM currently offers $1,500 in bonus bets when you sign up for their service. The bonus will provide a safety net when you're just starting off. If you want to maximize your deposited funds, you might want to consider the DraftKings matched deposit bonus. This will award your account 20% of the deposited amount up to a maximum of $1,000. You'll also be eligible to receive a $50 bonus bet.
With Netspend betting deposits, you can also partake in the Go Full Caesars promotion, which has $1,250 bet on Caesar, a guaranteed 1,000 Reward Credits, and 1,000 Tier Credits. Much like the previous offers, you'll need to open a new account on their service and make a minimum deposit and wager of $10. If your bet loses, you will receive the equivalent amount in bonus bets within two days of the initial wager being settled.

Caesars keep their service fresh by also offering a variety of promotions throughout each season. The above example is a boost for an NBA First Basket Scorer, but there are plenty of other sporting options on offer. We browsed through their terms and conditions and found that most supported the Netspend payment method, so you won't have to worry about missing out on anything!
Play at Netspend Sports Betting Sites Today!
Netspend offers bettors a great way to bet on their favorite sports teams and events. The service is secure, reliable, and easy to use. You can also rest assured that most online sports betting promotions will be available using a prepaid card.
Their transaction fees are a consideration, but if you'd like to transact with a service that is both insured and backed by reputable financial service providers, then Netspend might be precisely what you're after. The payment method is easy to use and provides customers with the security of the traditional physical card account. If the benefits are what you've been looking for within an online payment service, we recommend opening a Netspend account today!
FAQs
What sportsbooks accept Netspend as a payment method?
Netspend is an acceptable payment method for most online sportsbooks. The financial service provider makes use of Visa and Mastercard services to fund accounts and complete transactions. Simply select the debit or credit card option when you are on the deposit page of your preferred sportsbook service.
Can I use my Netspend card for online gambling?
Yes, of course! The prepaid card functions as a conventional debit card. You will have to share the card number, name, and security code before you are able to make a deposit. Verify the transaction using your app, and your funds should be loaded into your online sportsbook account.
What sportsbook promotions are available with Netspend?
Most promotions will include Visa and Mastercard payment options; the issue is usually with newer payment methods such as e-wallets and cryptocurrencies. That being said, you should always double-check the terms and conditions of the offer to ensure that the prepaid card can be used; just keep an eye out for mention of Visa or Mastercard.
What do I need to open a Netspend account?
To open your Netspend account, you'll need to share your full name, location, and email address. Once complete, you will need to verify your email address and share verification documents to open your account. Don't worry about any credit rating; this won't apply to your prepaid card account.
Can I withdraw sportsbook winnings to my prepaid card?
Unlike most other prepaid cards, you will actually be able to withdraw your winnings to Netspend using some sportsbook services. Many online operators have an ACH bank transfer option available as a withdrawal method, simply share your account details and wait anywhere between 1 and 5 days before the transaction is approved and completed as a direct deposit.