Gamble USA strives to improve your online gambling experience. We aim to help you play safely, make informed decisions when gambling, and increase your betting knowledge through our guides.
We adhere to strict editorial integrity; our content may contain links to products from our licensed & legal US partners.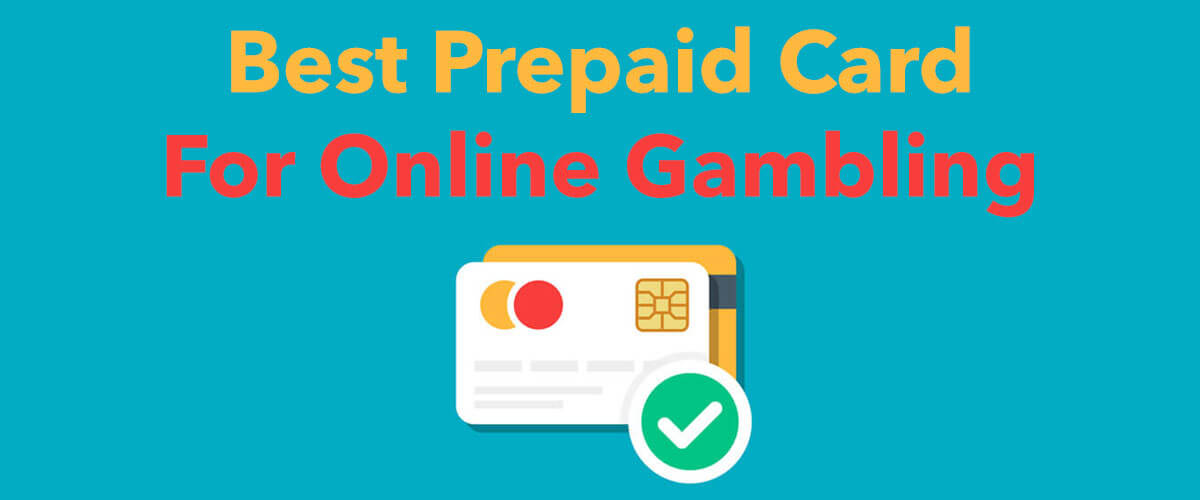 Prepaid cards offer a secure and reliable funding option for gamblers. Available in digital and physical forms from various suppliers, prepaid cards come with a variety of options to suit different needs. They can be used to deposit funds into your online gambling account, letting you play your favorite games without the need to use a credit or debit card.
As more and more players in the US turn to prepaid cards for online gambling, it's worth considering them as an option. In this post, we'll cover everything you need to know about using prepaid cards for online gambling, from the benefits they offer to a breakdown of the top 10 best options available.
By the end of this guide, you'll have all the information you need to make an informed decision on whether a prepaid card is a right choice for your gambling needs.
Top Prepaid Card Gambling Sites in the US
10 Best Prepaid Cards for Online Gambling
Below, we have broken down the ten best-prepaid card options for online gambling in the US. These options have been analyzed based on factors such as ease of use, fees, deposit limits, reputation, accessibility, and more.
| 💳Type of Prepaid Card | ✅Main Advantages | ❌Main Disadvantages |
| --- | --- | --- |
| Visa Prepaid Card | Available in all states where gambling is legalized | High registration fees |
| Mastercard Prepaid Card | Both reloadable and one-time versions available | $4 monthly fee |
| American Express | Enhanced security features | High fees all round |
| Paysafecard | No additional fees | Not accepted by all casinos |
| Play+ | Accepted at all mainstream casinos | Require unique Play+ account for each site |
| Vanilla Visa | Low fees | Most you can deposit is $500 |
| Game on Card | Can be sent to third party emails | No reloadable version |
| Skrill Prepaid Card | Can be bought remotely | Not allowed for gambling activities |
| EcoCard | Information not shared with casino | Slow withdrawal times |
| PayPal Prepaid Card | Can link to PayPal account | Need a PayPal account to set up |
Visa Prepaid Cards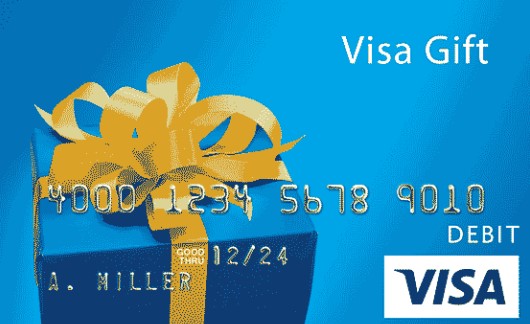 Visa prepaid cards are a great option for online gambling because they offer simplicity and flexibility. Unlike other types of debit cards and credit cards, prepaid cards like Visa do not have any overdraft charges or hidden fees. Their reputation explains why it is the most widely-held credit card brand in the US and therefore a strong option to use as a prepaid card.
Company: Visa Inc
There is a $5.95 activation fee and a $2.95 inactivity fee. Be aware of the $5,000 daily deposit limit and $3.95 purchase fee too.
Gift cards for one-off use and reloadable cards that can be funded at any time are both found here.
These prepaid cards can be purchased at Walmart, CVS, and various online retail outlets.
The Visa processing times are instant and your funds should arrive in your account in seconds.
Benefits: No overdraft charges or monthly fees to worry about and one of the safest options to use.
Limits: A lot of initial fees to get the account registered compared to other prepaid cards.
American Express Prepaid Cards
Another reliable supplier of prepaid cards for online gambling is American Express. Similarly to Visa, American Express offers both prepaid and gift card options. However, American Express boasts the reputation of being one of the more elite credit companies. It is also important to note that some American Express cards may come with higher additional fees.
Company: American Express Company
High monthly fees of $6-$8 and a $2.95 inactivity fee.
There is an option to reload your card at AMEX.
Found at physical retail locations (e.g. Walmart, CVS, etc) and online outlets too, including AMEX'S website.
More likely to experience transaction failures using AMEX because of their high-security protocols.
Benefits: Enhanced security features and self-imposed spending limits. Can be used at most online gambling sites.
Limits: High monthly fees and slow processing times. Withdrawals can take around five business days.
MasterCard Prepaid Card
MasterCard is also high on the list as one of the most popular prepaid cards for online casinos. Pretty much all online gambling sites accept MasterCard prepaid cards, both reloadable and one-off versions.
Company: MasterCard
Only a $4 monthly fee to use and a $2.95 monthly inactivity fee.
Both reloadable and single-use cards work for online gambling.
The deposit limit is $1000
You can buy prepaid Mastercard online from retailers like Walmart, Amazon, and hundreds more.
Benefits: Low registration fees are involved and are accessible to all.
Limits: The $4 monthly fee is a big disadvantage compared to Visa.
Paysafecard

Paysafecard is held in high regard amongst gambling fans, purely because of its ease of use. Paysafe now owns Neteller, Skrill, and Paysafecard, proving they are one of the big hitters in the prepaid cards business. Each Paysafecard voucher comes with a unique 16-digit number that is used to deposit funds into your account.
Company: Paysafe Group
No fees or extra costs attached.
One-off and reloadable versions. Vouchers can be worth $10, $25, $50, or $100.
Can simply be bought through Paysafecard's online store, or through a local retailer.
Benefits: Great user-friendly mobile app where the card can be topped up at any time.
Limits: Not all

casinos accept Paysafecard

as a withdrawal method.
Play+
Play+ is one of the newest prepaid card options that allow players to deposit funds into their casino and sports betting accounts. Unlike Play+, standard debit and credit cards, and banks have a poor acceptance rate, which means the process of getting funds to your account is slowed down. Play+ rarely has any issues with this. Also, Play+ uses encryption methods to protect transactions at all times, making it as safe as possible to use.
Vanilla Visa Prepaid Cards
The Vanilla Visa gift card is a convenient method that can be used to fund your gambling accounts. These cards provide extra security to your bank account and your personal information. There is a low deposit limit of $500 per transaction but this feature helps prevent overspending and is ideal for players who struggle with this.
Company: InComm Financial Services
Each card bought has a $3.95 activation fee. Fortunately, there are no monthly fees. Cards bought online will charge a $1.95 standard shipping fee.
Large

sportsbooks

and casinos tend to not accept Vanilla as a payment method as they prefer you to purchase their own prepaid cards for their respective sites.
All of the largest retailers in the US will sell Vanilla gift cards. Walmart, Speedway, Sam's Club, and CVS are just a few examples.
With Vanilla Visa prepaid cards, deposits are nearly instant. However, cash withdrawals cannot be made using these.
Benefits: The fees are comparatively low when using

Vanilla prepaid cards for gambling

.
Limits: The most you will ever be able to deposit is $500, which isn't ideal for gamblers looking to play with higher stakes.
Game on Card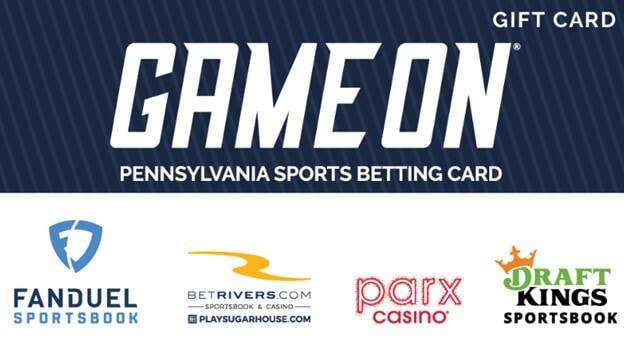 Game on Cards generally come as gift cards and are used for multi-brand sports betting payments. They are easy to use because the funds do not expire and there are no usage fees involved. The standard success rates for using these cards are much higher than the average prepaid card. This makes processing times minimal and removes the uncertainty of not being able to have a working card.
Company: Blackhawk Network
There is a one-time activation fee at $5.95.
There is no reloadable version found here, only gift cards for one-time purchases.
BetRivers, FanDuel, BetMGM, and DraftKings all accept this type of prepaid card. Check which states each of these sites is available in though.
Game on Card can be purchased from hundreds of retailers online, generally in the gift card sections. Or, purchase the card from the Game On the website itself.
It takes a matter of minutes to get the funds sent from your

prepaid Game on Card to your betting account

.
Benefits: Ideal to be sent as a gift for birthdays and holidays. Customers can also buy a virtual game on a card through a third party's email address to send it electronically.
Limits: Cannot be used at ATMs.
Skrill Prepaid Cards
In recent years, Skrill has become a more popular method of banking and it is safe to say they deliver in the prepaid card department. The Skrill Virtual Visa Prepaid card is directly linked to your Skrill wallet, allowing you to access your funds at a time. These cards can also be bought remotely and buyers have it sent to their doorsteps.
Company: Paysafe Group
The Skrill prepaid card takes a $10 annual fee and has $2.50 ATM fees as well.
Skrill prepaid cards can easily be topped and can be used to withdraw cash at an ATM where cash is accepted.
It will take anywhere from 24 hours to five days to fund your Skrill account.
Benefits: Allows you to purchase your card remotely
Limits: Unfortunately, the Skrill prepaid Mastercard cannot be used for gambling activities. But

Skrill casinos

and

Skrill betting sites

are widespread, supporting eWallet payments.
EcoCard
Owned by Mastercard, EcoCard is a popular prepaid card that can be used to make online purchases that are renowned for quick deposits, high security, and an overall strong method of funding your bankroll. EcoCards are used in a similar fashion to credit and debit cards and allow users to keep their personal and financial information separate from the merchants they are making payments to.
Company: EcoPayz
The EcoPay card offers a prepaid card for those who don't want to disclose their financial data.
EcoCards can mostly be used when Mastercard can be used, which is in the majority of

online casinos

.
There are four prepaid EcoCards that can be purchased. Silver, gold, platinum, and VIP. The platinum and VIP versions of these cards have higher max cashouts.
Benefits: Bank and credit card information is not shared with the gambling site.
Limits: The withdrawal times are said to take up to seven days. Compared to other prepaid cards and

ecoPayz gaming sites

these are long waiting times.
PayPal Prepaid Cards
PayPal prepaid cards, known as the PayPal Prepaid Mastercard can be linked to your PayPal account once it has been activated. Linking your accounts will let you view your card's balance and transaction history online. This card is known for its impressive interface, but also its excessive fees which will be mentioned below.
Company: PayPal
Has a $4.95 monthly fee and $1.95 ATM fees. Some fees are not disclosed using PayPal Prepaid Mastercard.

PayPal

Prepaid MasterCard can be used on any site that uses MasterCard, including FanDuel, BetMGM, DraftKings, and Borgata.
If you buy a card online from PayPal's website, the card will be mailed to you and the processing time will depend on shipping times. Alternatively, buying a prepaid card at a retail location should make it ready to use.
Benefits: Great option for frequent PayPal users because it allows them to link their PayPal account and manage their funds in one place.
Limits: High monthly fee and need a PayPal account to access all features.
Prepaid Cards Explained
When it comes to online gambling, prepaid cards may not be the first choice for many players. However, this payment method has its own set of advantages and should be considered as an option.
A prepaid card manages to store monetary value by binary coded data and players load money onto these cards. Prepaid cards look fairly similar to traditional credit and debit cards, but there are a few key differences.
The first is that prepaid cards can get set up anonymously, therefore your personal information is not kept captive by them. Secondly, a prepaid card doesn't let you spend more than what's been loaded, so you don't need to risk over-drafting the account and incurring more charges.
How Prepaid Cards Work for Online Gambling
Prepaid cards can be bought as a gift via a physical or digital version. These prepaid cards act as debit or credit cards when making deposits and withdrawals to your online gambling account. They provide an added layer of security because they are not linked to your bank account. Learn how to register and deposit with your prepaid card code below.
Registering a Prepaid Card Online
Once you have chosen your online gambling site and have purchased a prepaid card that is compatible with it, go on the site and create an account. You will need to enter your personal information and create a username and password.
You will be prompted to enter your prepaid card information (more on that below). Be aware of the online gambling laws that vary from state to state. It is important to check the laws in your area before registering a prepaid card.
Important: Prepaid cards that support withdrawals require you to register an account first.
Making a Deposit with your Prepaid Card Code
Depositing with your prepaid card code is a straightforward process that can be completed in a few steps.
Firstly, register or sign in to your online casino of choice. Then, navigate to the cashier and click on the deposit section. This is usually found on the homepage.
The next step is to click on your payment option. For instance, if you were using Visa, you would click on the Visa option and proceed to input your 13-16 digit gift card number, expiration date, and three-digit code.
Finally, select how much you would like to deposit from your gift card. Your funds should not take long to arrive, meaning you can make the most of the casino games on offer in no time.
Prepaid Cards Gambling Withdrawals
Prepaid cards can be used to withdraw funds as well as deposit them. Most online gambling sites that accept prepaid cards enable you to withdraw in the same way.
This is usually done by logging into your gambling account, clicking on the withdrawals section, entering how much you would like to withdraw, and finally confirming the transaction.
It is worth noting that some online gambling sites have limits on the amount you can withdraw using a prepaid card and may also take varying lengths of time to process the withdrawal.
Cards Accepted for Online Gambling
Prepaid cards come in a variety of forms and can be accepted for online gambling at most casinos. Each one has its own unique features and benefits, but they all provide a secure and reliable funding option for online gambling.
Some of the benefits of using prepaid cards include added security, budget control, and the ability to deposit funds into your online gambling account without the need to use a credit or debit card.
Reloadable Prepaid Cards
Reloadable prepaid cards offer the convenience of instant use after sign-up and the added advantage of being able to reload them with cash. This feature sets them apart from disposable prepaid cards, as it eliminates the need to constantly purchase new cards when funds run out. With the ability to reload, you have more control over your spending and budget, and it saves you the time and hassle of obtaining new cards.
Disposable Prepaid Cards
Disposable prepaid cards are mainly used for deposits only. Players are sent a code, which can be activated to fund their accounts. This corresponds to a set amount based on how valuable you want the card to be. These cards can be bought at nearby stores and are ideal for birthday presents. Disposable prepaid cards have their advantages too. They are ideal for gamblers who feel the need to restrict themselves because users cannot go into overdrafts or borrow money using these.
Virtual Prepaid Cards
Virtual prepaid cards are very similar to disposable cards. However, these are stored in your smartphone, making them easier to access. They are the modern versions of disposable prepaid cards and generally are more efficient to use. The transaction times are instant as well. Over the coming years, virtual prepaid cards are likely to take over and fully digitalize the way prepaid cards work. This prepaid card version also supports withdrawals from gambling sites.
Gambling Prepaid Cards Accepted at Licensed US Casinos
Before signing up and making an account at a licensed US casino, it is important to know which prepaid cards are accepted at these sites. From our review, we can take away that prepaid Visas, Mastercards, Game On, Play+, and Vanilla cards are the best-prepaid cards for online gambling. This is based on the low fees, security, and overall reputation.
Fortunately, the five biggest online gambling sites DraftKings, BetMGM, BetRivers, Caesars, and FanDuel all accept these prepaid cards as valid methods of depositing funds. Although, a lot of these gambling sites have their own dedicated reloadable card, which they prefer players to use.
FAQ's
What is a virtual prepaid card?
Instead of being an actual plastic card, a prepaid virtual card is issued in a digital format, which can be used to make online transactions, including withdrawals and deposits on gambling sites.

Virtual prepaid cards are great for players who want to separate their gambling transactions from other financial transactions for privacy reasons.
Can my prepaid card expire?
Like any other card, prepaid cards come with expiration dates, so we suggest checking this to be aware of how long your card is valid. This date will be stated on the back of the card and won't be until a few years after purchasing it.
Can I gamble online with a prepaid Visa card?
Prepaid Visa cards are a viable option for gambling online. These can be purchased as a gift card that can only be used once or you can choose a reloadable card, which can be topped up.
Does the Skrill prepaid card work for online gambling?
The Skrill card cannot be used for online or offline gambling, like casinos, sportsbooks, etc. This differs from the Skrill wallet, which can be used on the best gambling sites.
Which gift cards work for online gambling?
Paysafecard, American Express, Vanilla, and Visa are just a few of the most popular prepaid gift cards for online gambling in the US.