Gamble USA strives to improve your online gambling experience. We aim to help you play safely, make informed decisions when gambling, and increase your betting knowledge through our guides.
We adhere to strict editorial integrity; our content may contain links to products from our licensed & legal US partners.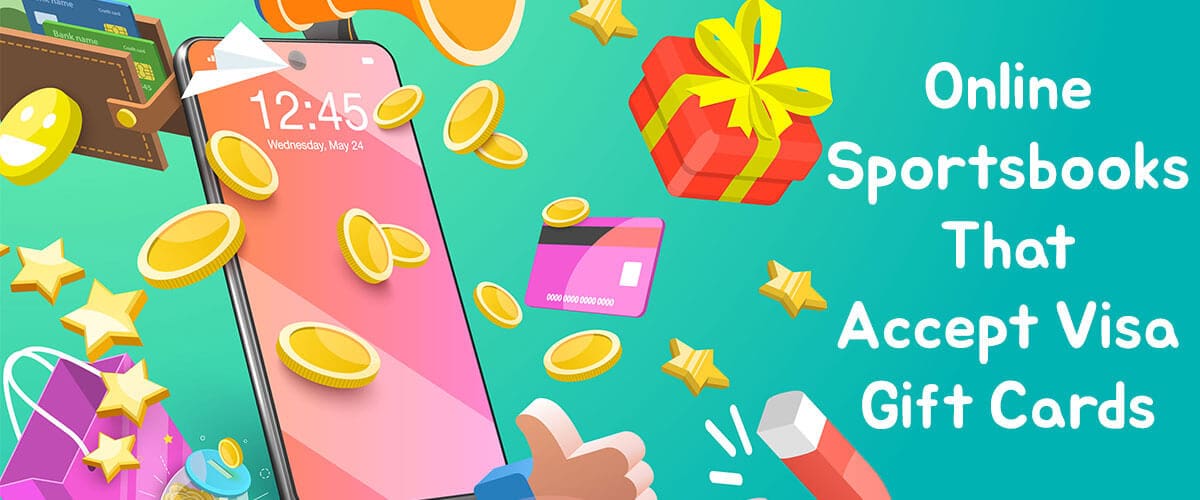 There are clear reasons why Visa gets listed as a payment option in every highly-reputable online sportsbook in the country. The incredible processing pace, superior level of protection, and the brand's reputation are just a few reasons why Visa is a go-to payment option for many sports betting fans.
Although the list of available payment methods at every online sportsbook is getting longer, Visa, thanks to its various types of cards and its ability to provide bettors with a safe and secure deposit and withdrawal solution, is still at the very top.
Visa has four types of cards widely accepted at online casinos and sportsbooks across the country. One of these types is the Visa prepaid gift card. This payment option is becoming one of the most sought-after payment solutions among sports bettors, and its popularity is increasing at an astonishing rate.
With the implementation of the Gift Card, Visa provided bettors with an affordable way to bet online responsibly. The Visa prepaid gift card comes in several options with various pricing tiers, and it's accepted at most of the online sportsbooks in the country. Although extremely simple and easy to use, the Visa prepaid gift card preserves all the versatility of its older sister, the Visa debit card.

Betting Sites that Accept Visa Gift Cards
As previously mentioned, Visa prepaid gift cards offer a safe and secure betting experience to bettors looking for a solution to finance their betting accounts without sharing any of their bank information.
The depositing process is also very straightforward, so more and more bettors are leaning toward this modern solution. To accommodate the bettors and provide them with the best possible betting experience, all the top betting sites across the country are listing the Visa prepaid gift card as an available payment option.
Here are some of the best betting sites where online players can deposit funds into their betting account through Visa prepaid gift card.
FanDuel Visa Gift Card
According to many, FanDuel is the go-to place for American bettors since FanDuel's sports betting website is one of the highest-rated online sports betting sites in the country. At FanDuel, online sports bettors can deposit funds into their accounts through Visa prepaid gift cards. The platform doesn't have any associated fees with this deposit method and provides instant processing time, which bettors find very convenient.
The minimum deposit limit is identical to the limits for any other payment method, and it's only $10. Sportsbook players who use these cards as their preferred deposit method have full access to the entire pool of available sports and betting markets, however, to withdraw their winnings, they will have to use another payment option.
BetMGM Visa Gift Card
BetMGM is one of the best places where players can safely deposit funds through Visa prepaid gift cards into their accounts. The process to do so is very straightforward. Once the bettor enters the details of their Visa prepaid gift card in the deposit section of the website or the app, the funds will get immediately transferred into their account.
BetMGM doesn't charge a fee for Visa prepaid gift card deposits, and the minimum deposit limit is only $10. Regarding the selection of available sports and betting markets, there are no known limitations for players using these cards as their deposit option.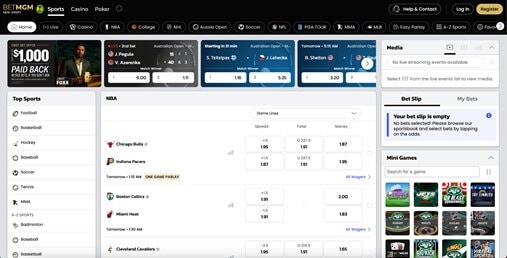 BetMGM offers endless betting opportunities for bettors who prefer not to share their bank details with the betting platforms and want to enjoy online betting responsibly.
PrizePicks Visa Gift Card
PrizePicks offers numerous fast and secure deposit options and even provides step-by-step guides for each. However, although the platform allows depositing funds using both Visa Credit and Debit Cards, the Visa prepaid gift card is still not accepted.
This is something that the team at PrizePicks has to re-consider since more and more online bettors are starting to consider the Visa prepaid gift card as one of the most convenient payment methods.
Visa Prepaid Card Betting Sites
Prepaid Visa cards are another very convenient payment method for bettors who don't like to share any of their bank details with the online sports betting sites and want to protect themselves from overspending and gambling irresponsibly.
Just like gift cards, prepaid Visa cards are very secure and allow bettors to deposit funds in their online sports betting account instantly. Unlike prepaid Visa gift cards, which are designed for one-time use, prepaid Visa cards are reloadable and can be used in-person and online for various purposes.
When using a prepaid Visa card, bettors can only spend the money they previously loaded onto their cards. From grocery stores to drug stores to online sites, people can buy prepaid Visa cards literally everywhere. Thanks to prepaid Visa cards, bettors can finally relax and enjoy their sports betting experience without worrying about overspending or being charged overdraft fees.
Prepaid Visa cards are becoming a popular payment option among bettors, so people shouldn't be surprised that soon enough, there won't be an online sports betting site that won't Visa prepaid card deposits.
Aspects to Consider with Visa Prepaid Card Sportsbooks
Choosing sportsbooks that accept Visa prepaid cards can be really convenient for online players looking for a safe and secure way to gamble without providing their bank details.
However, if a particular online sports betting site accepts Visa prepaid cards as a deposit method, it doesn't necessarily mean that it is a great sports betting site.
It's critical for every online player to carefully examine most of the visa prepaid betting sites before signing up and making a deposit. There are numerous different aspects each bettor should consider before making their choice. Here are some of the most important ones.
Safety
To ensure the safety of their bank details, the legitimacy of the games, and to be 100% sure that they are not involved in illegal gambling activities, bettors should always choose fully licensed online betting sites.
Using legitimate sports betting sites diminishes the possibility of getting their personal details stolen or scammed through games that weren't tested. Legitimate sports betting sites and casinos use advanced encryption technology to guarantee the highest level of safety.
All the activities on these betting sites are under scrutiny by official gaming regulatory agencies that oblige the online gambling platforms to test their games and provide reports regularly. Each bettor should always focus on safety when looking for an online Visa betting site or casino.
Limits
As bettors, we always dream about winning prizes with astronomical numbers, however, each Visa betting site has a page with terms and conditions that exist to state the facts and burst our dream bubbles.
Each one of the best Visa betting sites has its own limits designated to determine the maximum amount players can bet on a particular sporting event or market. The limits can vary at each sports betting site, and although they usually depend on the sporting event or the type of bet, there are also situations where the sportsbook limits depend on the bettor.
To avoid such inconvenience, players should always read the terms and conditions and learn as much as possible about the limits each sports betting platform can have.
Bonuses
Whenever a player enters a betting site, the site immediately presents all the available deposit bonus offers. The intention behind this is to provide the bettors with a positive introduction to the site and potentially encourage them to make another deposit and eventually become their regular clients.
The welcome bonus and its terms can make or break a betting site because that's usually the main force that drives newcomers to the site.
A generous welcome bonus and a busy promotional calendar can provide players with an opportunity to kickstart their betting journeys. Thus, it's vital to always scout for the best possible bonus options and promos when looking for the best sportsbooks that accept Visa deposits.

Betting Markets
One of the main characteristics of a great Visa betting site is the size of its coverage of the major sports and the variety of available markets players can place bets on. We can't stress enough how important it is for online bettors to have access to all their favorite sports in their sportsbook of choice and get as many betting options as possible.
Hence, whenever looking for the best Visa prepaid betting sites, always make sure to go for the ones with excellent coverage of various betting markets.
Odds
Competitive odds are another crucial aspect bettors should consider when looking for the top betting sites that accept Visa prepaid cards. Although at first glance the odds at all the best Visa betting sites may seem similar, it's vital to know that there are discrepancies between them.
Online betting is all about discovering the fine margins and making the most of them. To do so, players should always look for the best online Visa betting sites that constantly provide their clients with competitive odds for various sporting events and betting markets.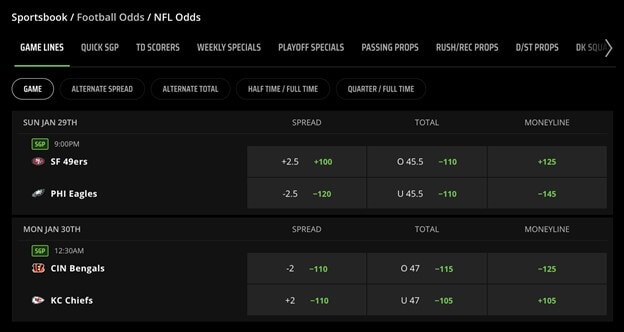 Visa Prepaid Card Types
Visa has various prepaid cards people can use to deposit funds in their online sportsbook accounts. Let's check them out.
Visa Gift Cards
A visa prepaid gift card is a paid-in-advance card accepted for online and in-store purchases in places where Visa cards are accepted. This prepaid gift card comes in various amounts and it's not a reloadable prepaid card. Being non-reloadable makes it a good option for people who want to limit the possibility of overspending at visa betting sites.
Reloadable Visa Prepaid Cards
Reloadable Visa Prepaid cards are another incredible way to deposit money at Visa prepaid betting sites without providing any of your bank details. This reloadable Visa card is not connected to a checking account and will only allow people to spend the funds deposited into the prepaid card.
The card can be bought as a voucher prepaid card or a virtual one. The details of the virtual prepaid cards are safely delivered online. Each purchase on the card gets deducted from the pre-loaded funds. People can load funds into this Visa card in many convenient ways.
Depositing checks using the mobile check deposit feature or an ATM are two great ways to load your reloadable Visa prepaid card.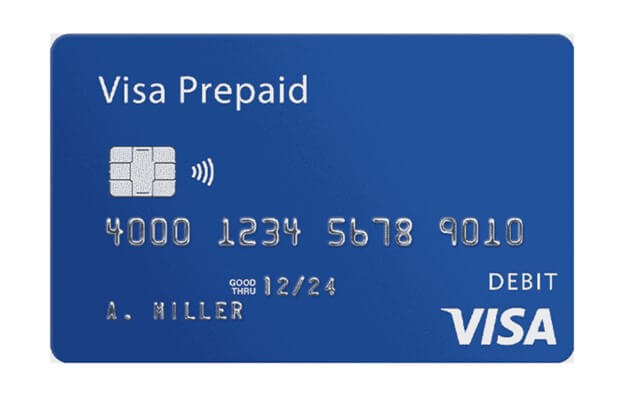 How to Make a Sportsbook Deposit with a Visa Gift Card
Depositing funds into your online sports betting account with a Visa prepaid gift card is a simple process that can get done in a few minutes.
First, you need to buy the gift card. These cards are available in almost all the well-known grocery stores and drug stores, and people can buy them online too. The cards come in various amounts, and players don't have to deposit all the funds at once.
Once the players acquire the card and successfully activate it, they can proceed by signing in to their online sportsbook account at one of their Visa prepaid betting sites of choice. From there, the process is similar to depositing funds through any other method such as depositing with Visa debit card or Visa credit card. To proceed, players need to go to the Cashier section and click on Deposit.
Then, all they need to do is choose the Gift Card or Prepaid card option, enter all the information from the prepaid gift card and choose the amount they want to deposit into their online gambling account. The funds will get deposited into the sportsbook account instantly. This guide for prepaid gift cards at betting sites should explain in detail about prepaid gift cards.
Visa Gift Card Withdrawals
One of the most significant limitations of Visa prepaid gift cards is the fact that people can't use them for withdrawals. These cards are designed for one-time use, so unfortunately, bettors will have to select another payout method to transfer their funds from their betting account to their bank account. Visa debit cards and Visa credit cards are both great options to withdraw your funds.
Pros and Cons of Betting Online with a Visa Gift Card
Visa prepaid gift cards are becoming one of the most popular deposit methods among bettors worldwide, however, just like any other payment method, they have their fair share of both pros, and cons.
Different bettors find different features valuable, so it's important to note that not every payment method is universally considered a top choice among everyone. Thus, we will present the pros and cons of betting online with Visa gift cards so people can choose according to their own needs and requirements.
Benefits
Starting with the benefits of using Visa Gift Cards for gambling:
Secure and Encrypted
Considering the fact that players don't have to share any of their bank details when making a deposit, betting online with a Visa prepaid gift card seems like the safest way to deposit in online gambling. Using Visa prepaid gift cards also grants the players the privilege of total privacy since their banks won't be able to monitor any of their activities online or any international transactions.
Instant Payments
Gambling online with Visa prepaid gift cards is truly convenient due to the rapid processing times. As we explained in one of the previous chapters, all players need to do is sign in to their online sportsbook accounts, enter the details of their Visa prepaid gift cards, and the funds will get transferred into their accounts immediately. It doesn't get any more convenient than that.
Wide Acceptance Rate
Visa is one of the most accepted card issuers both in the U.S. and worldwide. Thus, people can find Visa prepaid gift cards as an available payment method in most of the best online sportsbooks across the country, which adds to the already high level of convenience.
Drawbacks
Some things to keep in mind with this deposit method include:
Does not support withdrawals
Unfortunately, betting online with Visa prepaid gift cards comes with one huge disadvantage. Unlike Visa debit cards and regular Visa credit cards, Visa prepaid gift cards are not a payment method capable of withdrawals since they are cards designed for one-time use only.
Fees May Apply
While the majority of the well-known Visa prepaid betting sites don't have any fee associated with Visa prepaid gift card deposits, there still are some betting sites that might charge a small fee.
Besides fees assigned by the sportsbook, players should know that these cards have their own activation fees based on the value of the card itself. The amount of these fees can range from $2.95 to $6.95. At the end of the day, players must accept that safety and convenience come at a price.
Low transactional limits
The gambling limits at different online sportsbooks vary. However, it's worth noting that the limits set for Visa gift cards and prepaid cards, in general, are considerably lower than the limits for the more traditional payment methods such as Visa debit cards, bank transfers, or PayPal. So, high-rollers and other players who don't mind spending significant amounts while betting online should probably stick with the more traditional payment methods. You can check these guides about debit card betting sites and PayPal betting sites for more information on each.
Other Prepaid Cards Accepted at Online Sportsbooks
Besides Visa prepaid cards, there are many other branded prepaid cards accepted at a plethora of online sportsbooks across the country. Here are some of the most prominent ones.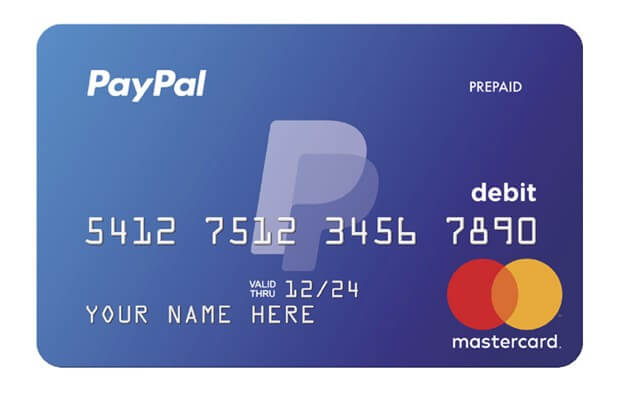 FAQ's
What gambling sites accept Visa gift cards?
Most online gambling sites that accept your Visa credit or debit card will also accept Visa prepaid gift cards. Visa is an industry-leading card operator, and their gift cards are becoming a popular payment method among bettors, so they get accepted at most highly-reputed gambling sites. Here are some of the most popular sites.

Can I use Visa gift cards on FanDuel Sportsbook?
Yes, absolutely. FanDuel Sportsbook has listed Visa prepaid gift cards as one of their Visa deposit methods.
Can I use a Visa gift card on BetMGM?
Can I play games using a Visa gift card?
Yes. Visa prepaid gift cards are an available Visa deposit method at most gambling sites across the country, so online players can use them to deposit funds into their accounts to play Daily Fantasy Sports games, online slots, classic table games, live dealer games, and many more.