Gamble USA strives to improve your online gambling experience. We aim to help you play safely, make informed decisions when gambling, and increase your betting knowledge through our guides.
We adhere to strict editorial integrity; our content may contain links to products from our licensed & legal US partners.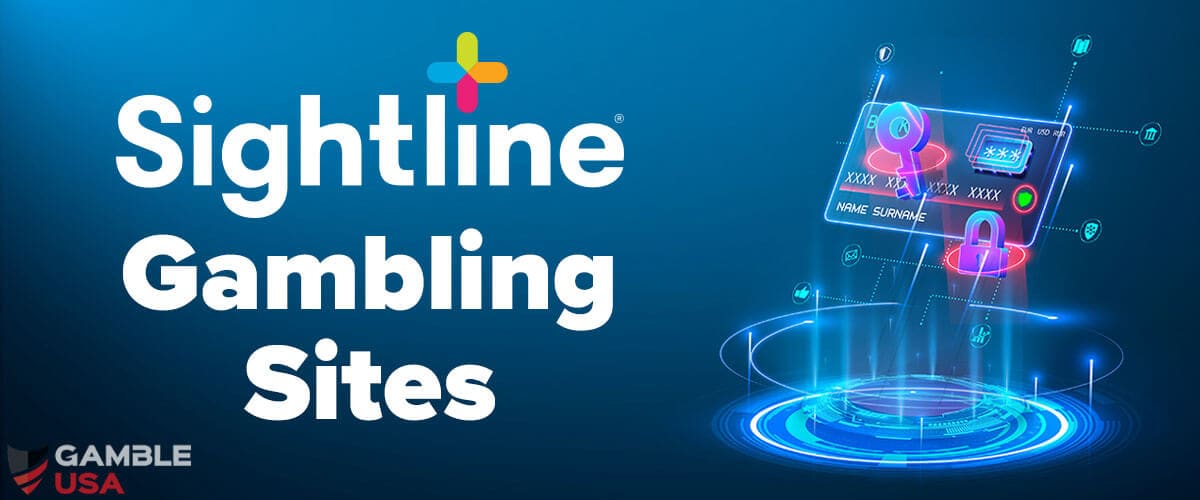 Sightline Payments is the name of a company that most American sports bettors and casino players might not be familiar with yet. But when I mention the term "Play+," which is closely associated with Sightline, many of you probably know exactly what I am talking about.
If you are one of the millions of people who enjoy online or mobile sports betting or casino gaming, you might have noticed that one of the widely accepted convenient payment methods for both deposits and withdrawals is Play+. In fact, we have a Play+ page on Gamble USA, which lists the top Play+ gambling sites and where you can directly register at the Play+ casino or sportsbook of your choice. Doing so will also allow you to access a generous welcome bonus exclusively for new users, so you can start your play on the right foot sooner rather than later.
This article will tell you all about Sightline Payments, the digital payments company and mobile app developer behind the innovative cashless payment called Play+. We will explain how Play+ works to successfully apply modern solutions for today's customers who need a safe and reliable way to get funds in and out of their sports betting or casino account quickly.
About Sightline Betting Sites
Las Vegas-based Sightline is a leading digital payment solutions company for the online gambling industry. It was founded in 2010 to provide a way for online gamblers to fund their accounts safely and securely.
When customers choose Play+ as their preferred method of payment, it enables casinos and sportsbooks – including retail establishments as well as their digital counterparts – to offer cashless wagering along with personalized loyalty options.
The cashless product Play+ can be easily integrated into betting apps, casino loyalty programs, and player accounting. Through Advanced Analytics, the cashless product can report and track customer funding and spending not only online but across the entire property.
Reasons Sightline has become a Major Player in the US Gambling Industry
Sightline's Play+ offers many advantages to consumers, including all of the following:
It provides them with a safe, secure, and responsible way to fund their betting account. Play+ uses bank-level KYC and Remote ID to complete the registration process.
Customers can choose from multiple methods for funding their account instantly, such as bank transfers, PayPal, and credit and debit cards. The necessary transactions can be completed in minutes on your smartphone, either on or off the property offering the wagers you wish to make.
Nowadays, with the growing popularity of live or in-play sports betting, where every second matters, the need to have adequate funds in your betting account at a particular time is even more important.
Withdrawals are also fast, easy, and convenient. Patrons receive a custom-branded debit card for using their cashless account winnings to shop anywhere the Discover card is accepted or withdraw funds from ATMs worldwide.
Customers can use a single cashless account across all gaming channels – slots, table games, sports betting, horse racing, and lottery.
Players who enjoy different types of gambling and need to switch from one platform to another quickly are not inconvenienced. Sightline's proprietary bi-directional closed-loop network, SPAN, allows fast movement of funds.
Bettors can use their accounts with full assurance of safety and security. All Play+ cashless accounts come with FDIC insurance, covering their funds up to $250K.
There is no need to carry large sums of cash for gambling purposes.
Funding your online and in-person gaming activities with Play+ helps you stick to a budget and keep your gaming funds separate from the money you need for other expenses.
Given that the cashless Play+ card is so easy to use and provides so many benefits, it is no surprise that most licensed online casinos and sportsbooks and many brick and mortar gambling establishments now accept it.
However, if the place where you currently play or wish to play does not accept the Play+ card, PayPal and Skrill are two widely accepted e-Wallets that are also quick, safe, and reliable.
Sportsbooks Accepting Sightline Payments
The following is a list of the top legal sportsbooks for US players accepting Sightline Payments.
In addition, we take a closer look below at three that we highly recommend – FanDuel, BetMGM, and BetRivers. Not only have GUSA staff had good personal experience using these sites, but they are widely available in many states.
Another big plus is that if you have access to online gaming sites in New Jersey, Pennsylvania, Michigan, or West Virginia, you can use Sightline Payments not only for cashless funding for betting on sports but also for online casino games.
FanDuel
No Sweat First Bet Up To $1,000
21+. T&C Apply
21+. T&C Apply
Convenient banking
Massive choice of sports
No Sweat First Bet Up To $1,000
21+. T&C Apply
21+. T&C Apply
As of this writing, the FanDuel Online Sportsbook and mobile app are available in 19 states, four of which also offer FanDuel Casino. In addition, as a first-time user, as soon as you make an initial Sightline deposit of at least $10, you receive FanDuel's generous "No Sweat First Bet" offer exclusively for new customers. If your first wager loses, FanDuel will reimburse the full amount up to $1,000 in Bonus Bets!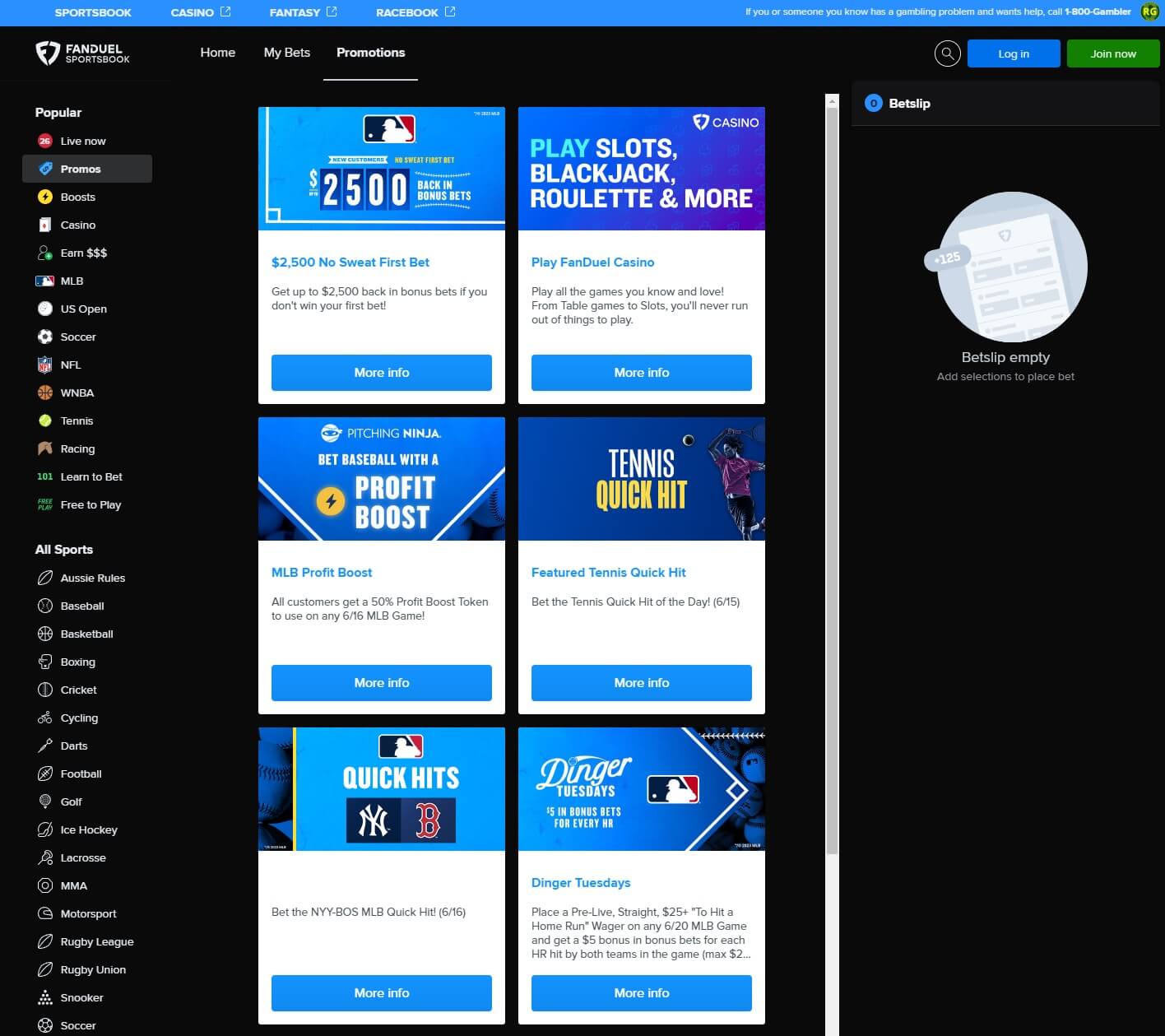 BetMGM
Promo Code: GAMBLEUSA
Up To $1,500 In Bonus Bets
21+. T&C Apply
21+. T&C Apply
Promo Code: GAMBLEUSA
Super fast payouts
Live streaming
Promo Code: GAMBLEUSA
Up To $1,500 In Bonus Bets
21+. T&C Apply
21+. T&C Apply
BetMGM Sportsbook is currently available online and via the BetMGM mobile app in 20 states plus Washington, D.C., and users in four of those states can use the same account to access BetMGM Online Casino. Another great feature is that sports bettors who travel a lot never have to worry about being unable to place their bets since the same app can be used in any state where BetMGM Sportsbook operates.
All new users are eligible for a generous welcome bonus that is very similar to what FanDuel offers first-time players. After making an initial Sightline deposit of $10 or more, if your first bet loses, BetMGM will credit your account with the full amount of your loss up to $1,000 as BetMGM Bonus Bets.
In addition, all BetMGM customers are automatically enrolled in the highly acclaimed BetMGM Rewards program, where all of your play at any participating MGM site, online or offline, counts toward earning both Reward Points and Tier Points.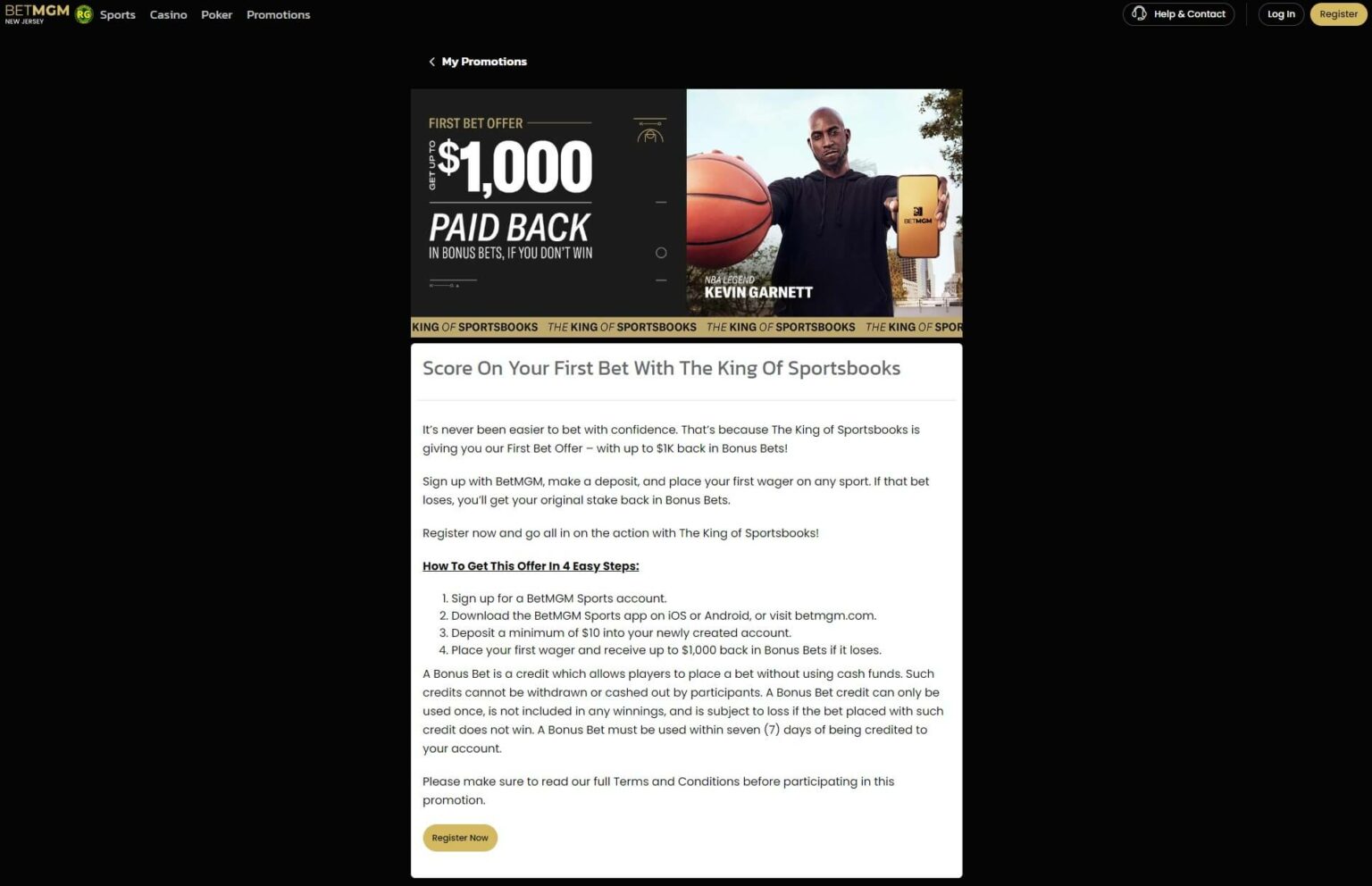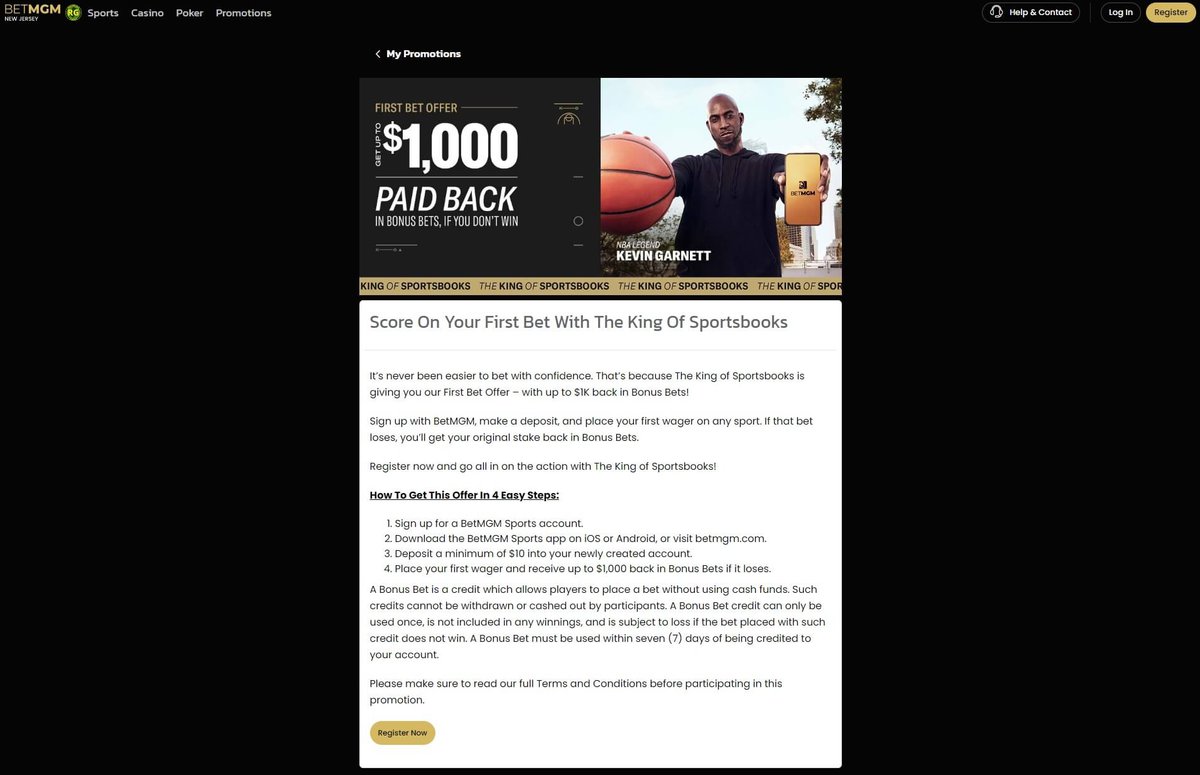 BetRivers
Promo Code: SPORTS
Up To $500 2nd Chance Bet
21+. T&C Apply
21+. T&C Apply
Promo Code: SPORTS
Regular promos & rewards
Generous sign up bonus
Promo Code: SPORTS
Up To $500 2nd Chance Bet
21+. T&C Apply
21+. T&C Apply
BetRivers Sportsbook is currently available online and via the BetRivers mobile app in 14 states, four of which also offer BetRivers Casino. While the number of states where you can play at BetRivers is not yet as many as those offered by some of its top competitors, that should not be the case much longer. BetRivers' presence in the online gaming industry is rapidly growing, and the site should be expanding to more states in the near future.
As soon as you open an account and make an initial deposit of $10 or more, you become eligible for the welcome bonus for new customers. If your first bet loses, you will receive the full amount back up to $500 to use as a BetRivers Bonus Bet.
In addition, you are automatically enrolled in the BetRivers iRush Rewards Loyalty Program. All of your play and Sightline deposits count toward earning both Bonus Store Points (that can be redeemed at the Bonus Store for merchandise or other rewards) and Loyalty Level Points.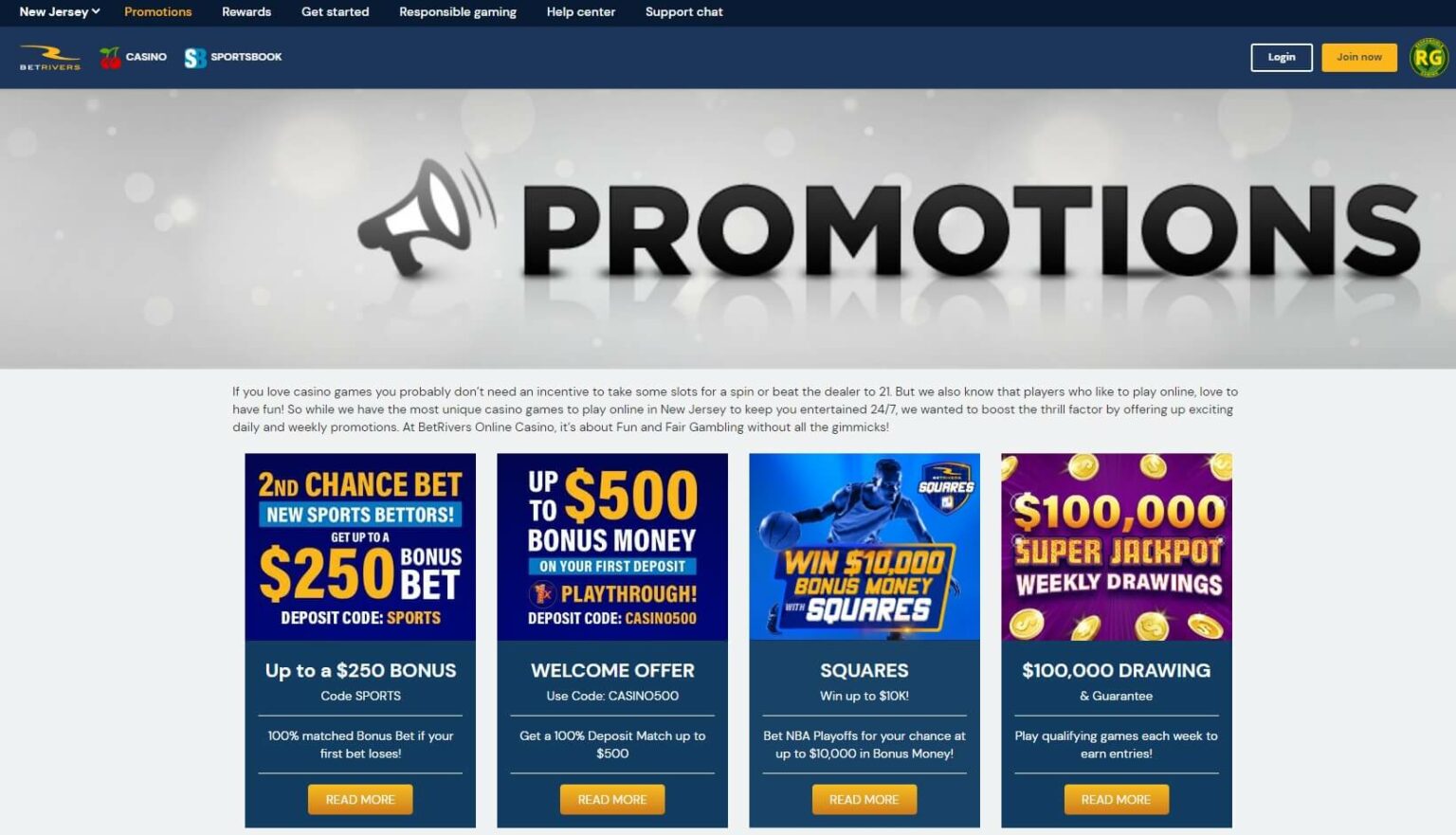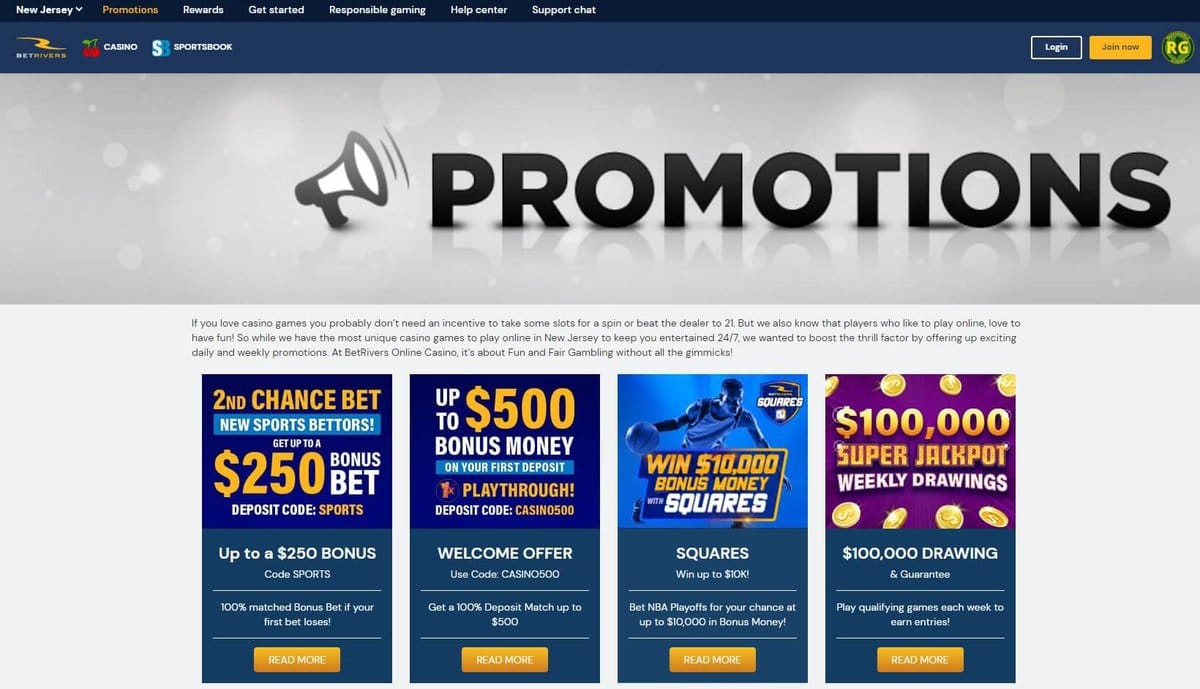 How We Rate Sightline Betting Sites
The process of rating different Sightline Betting Sites is necessarily somewhat subjective, as the people using these sites vary greatly in terms of bankroll, betting styles, and preferences. Therefore, we use a variety of criteria that we consider important across the board for a very wide spectrum of bettors.
Legal Status & Safety
For starters, we only rate betting sites that are state-licensed and regulated and that clearly state that they accept Play+ as a banking method. One built-in advantage of Play+ is state-of-the-art SSL encryption and full assurance that all of your personal information and financial activity on the site will be kept safe and private.
Payment Limits
But beyond these basics, what distinguishes the very best Sightline Betting Sites from the rest is how well they apply modern online and mobile solutions to meet the diverse needs of today's consumers. The best Sightline Betting Sites are a viable option not only for high rollers but also for small and medium-sized players.
Bonuses
Therefore, we look for sites with flexible limits and a welcome bonus that many customers can access and benefit from, followed by the opportunity to qualify for more bonuses and special offers during the course of your play.
Betting Experience
The site needs to offer competitive odds across a very wide range of betting markets and betting options. You shouldn't be tied to a handful of sports when funding your account via Sightline – at least 20 sports and all mainstream markets should be provided for a solid rating.
Customer Service
In addition, because of the huge influx of new players with little or no previous online betting experience, both the website and the mobile app must be easy to navigate and user-friendly. Customers who have questions or need extra help should be able to get the required assistance quickly and easily, preferably by phone but at the very least, by high-quality live chat.
Having to rely exclusively on the FAQ section of the website or wait several days for an email response from customer support should not be necessary.
How Sightline Payments Work
Sightline Sportsbooks do not require you to use their Play+ product for deposits, transfers, and withdrawals if you prefer to use a different method. It is simply one of multiple banking methods that these sportsbooks make available for the convenience of their customers.
Furthermore, the Play+ option at each Sightline Sportsbook is specific to that sportsbook. In other words, you cannot use the Play+ card you receive from BetMGM at FanDuel or any other online sportsbook. If you are a registered player at more than one sportsbook and you wish to use Play+ at each one, you will need to apply for a separate Play+ card at each betting site.
How to Deposit at a Sightline Sportsbook
If you wish to make a deposit using Play+ at a Sightline Sportsbook, here are the easy steps you need to follow to get started:
Open an account at the betting site of your choice if you have not already done so.
Visit the Banking or Cashier page and select Play+ as your deposit option.
Click on "Fund Account" and choose where you would like to get the money to load your Play+ account. Among the many options available to you are MasterCard, Visa,

Discover

, and e-Check (ACH).
Enter the requested information (i.e., your credit or debit card number or checking account routing number and account number, along with the amount you wish to deposit.
The money should be available for use in your sports betting account instantly. Within 10-14 days of your first deposit, you will also receive a sportsbook or casino-branded Play+ card in the mail. Keep the card in a safe place and do not share it with anyone. You will need the card to make withdrawals.
How to Withdraw from a Sightline Sportsbook
Here are the steps you will need to follow to make withdrawals from a Sightline sportsbook via Play+.
Log into your sports betting account and go to the Banking or Cashier page.
Click on Play+ as the withdrawal option you wish to use and enter the amount. Make sure it is at least the minimum but not more than the maximum amount allowed.
Click on Continue.
Withdrawal requests via Play+ are usually processed instantly. As soon as the funds are available on your card, you can use your Play+ card to withdraw the needed cash from any ATM. Or, if you prefer, you can make a purchase at any establishment that accepts the Discover card.
Processing Times and Fees
Processing times for Sightline Payments are instantaneous or nearly instantaneous.
Another nice feature is that Sightline does not charge any fees for making deposits with Play+ or for withdrawing funds from your sportsbook account back to your Play+ card.
However, if you use a credit card for funding purposes, the credit card issuer may charge you a cash advance fee. You will also incur a small fee each time you use your Play+ card to make a cash withdrawal at an ATM.
Sightline Overview & History
As already mentioned, Sightline Payments is not a new company. It was founded back in 2010 as a forerunner to legalized online gambling in this country to facilitate the anticipated availability of cashless digital betting and casino gaming. So, when the first legal US online casinos were launched in New Jersey in November 2013, Sightline's technologically advanced product for cashless wagering was already in place.
Sightline Payments has had a major presence in the digital payments industry ever since. The company won the 2022 American Gambling Award for the Payment Provider of the Year. Joe Pappano, Co-CEO, in accepting the award, said that the goal of Play+ since its launch has always been to "provide customers with a great experience and quick access to their funds."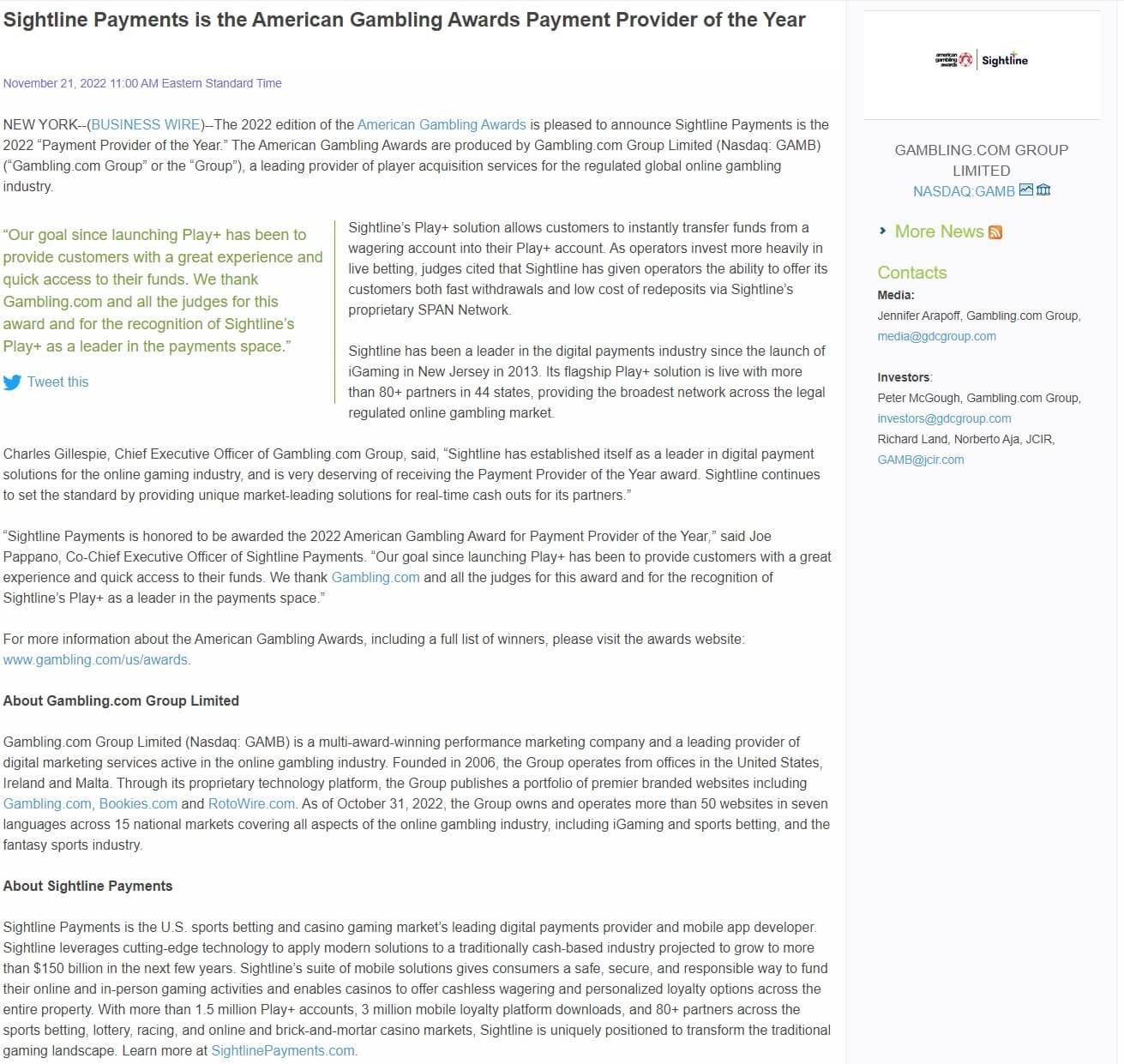 Today Sightline has more than 80 online gambling partners in 44 states and services more than 1.5 million Play+ accounts nationwide.
A key factor in Sightline's remarkable growth has been its use of cutting edge technology to provide quick and easy cashless digital solutions in a traditionally cash-based industry. It is an approach that is proving practical and beneficial for gaming operators and consumers alike.
Accordingly, Sightline Payments is not the only digital payments company nowadays to offer cashless wagering options. In fact, in 1922, Sightline Payments sued one of its competitors, Everi Holdings, for alleged patent infringement. However, the case was dismissed. It was brought before a federal court in Texas, where the Everi games division offices are located but not its corporate offices and financial technology division, which are located in Las Vegas. It remains to be seen whether Sightline will pursue the case in another court.
Pros & Cons of Using Sightline for Betting
When making the important decision about whether the Sightline Play+ option is a good fit for your needs, you need to consider both the pros and cons. We summarize them below.
✅Sightline Advantages
Quick and easy-to-use cashless wagering option for both sports betting and casino play
Flexibility: You can choose from several alternative methods for funding your account
Safe and secure: Your account is FDIC insured for up to $250K
❌Sightline Disadvantages
Deposit limits might not be sufficient for some players.
No withdrawals until the Play+ card arrives in the mail
A separate Play+ card for each sportsbook where you use the option
Unlike e-wallets, does not allow transfers of funds to a linked bank account
Separate ATM withdrawal fees for each withdrawal from each Play+ card
Summary
Playing at a Sightline betting site gives you the added option to deposit and withdraw funds quickly, safely, and as often as needed without ever having to carry large sums of cash.
You can also transfer money instantly from one betting platform to another such as from the online sportsbook to the online casino.
However, the Play+ card is site-specific, if you wish to use this product at different sportsbooks, you will need to open a separate Play+ account at each one.