Gamble USA strives to improve your online gambling experience. We aim to help you play safely, make informed decisions when gambling, and increase your betting knowledge through our guides.
We adhere to strict editorial integrity; our content may contain links to products from our licensed & legal US partners.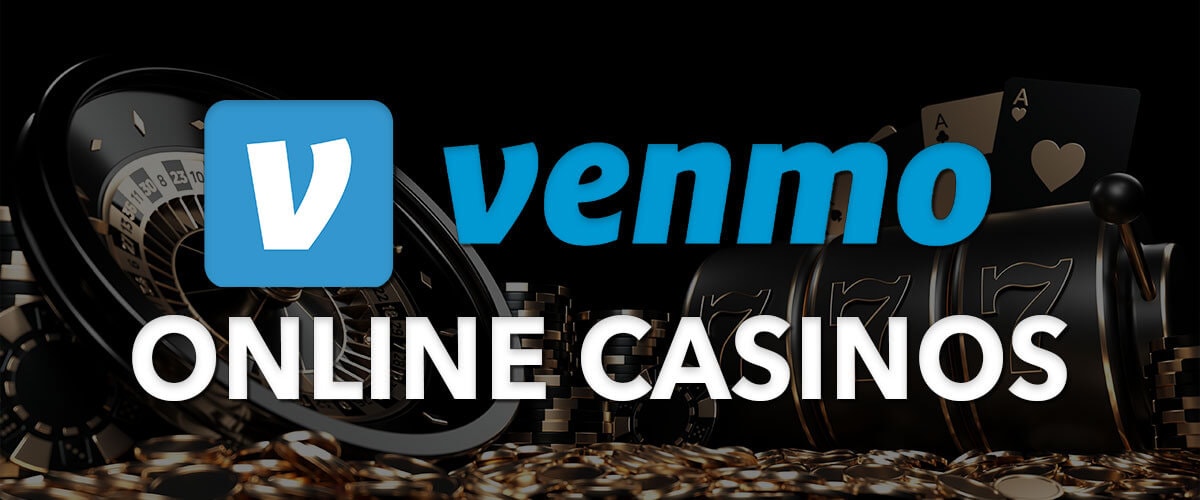 There are now many different eWallets and online payment options available online. Venmo is one of the most popular on the market. Due to the surge in popularity, there are now many online casinos that use Venmo as a payment option. In this guide, we will run down the top US online casinos that accept Venmo and show you why it's grown to be one of the safest and fastest banking options.
Originally intended as a way for friends to split the bill when going for a night out, Venmo has become so much more and has become a way for keen tech-savvy individuals to manage all of their finances in one place. What has made Venmo stick out? Adaptability. Venmo understands that in 2023, the financial world is changing on a near daily basis, and rather than fighting this or standing their ground in any way — Venmo adapts, like how recently they began allowing their users to purchase cryptocurrencies from their app without the need to create any new wallet.
When it comes to online gambling, they've had a little bit more trouble entering the marketplace. But this isn't a problem, as parent company PayPal has already solidified itself as one of the top online casino payment methods. So while most US online casinos don't accept Venmo, you can just as easily use PayPal. Another alternative is using the Venmo Mastercard to place deposits at any online casino that accepts Mastercard transactions. In this guide, we'll cover the best Venmo gambling sites, including US casinos that accept Venmo directly or support those payments it via PayPal.
Online Casinos That Accept Venmo
As mentioned in the above section, there aren't a whole lot of licensed US online casinos that accept Venmo — and as such, this list will showcase not only the online casinos that accept Venmo directly but also those that accept their parent company PayPal. Some, like FanDuel Sportsbook, double up as Venmo betting sites.
#1 FanDuel Casino – Best Venmo Gambling Site Overall
With losses covered up to $1,000 if you're down after the first 24 hours — FanDuel Casino has cemented itself as one of the top online gambling sites. FanDuel is one of the few online casinos that accept Venmo directly, thereby guaranteeing lightning-fast deposits and withdrawals. This makes FanDuel the undisputed king of online casinos accepting Venmo.
#2 BetMGM Casino – Soon to Support Online Gambling with Venmo
BetMGM Casino may not accept Venmo at this current time. However, they are one of two online casinos that are currently slated to start including it soon. In the meantime, users can deposit and withdraw cash from BetMGM by PayPal. Plus, if you use code GAMBLEUSA when signing up, you'll not only get $25 free, but also you'll get your first deposit matched up to $1,000.
#3 Caesars Casino – Also Expected to Add Venmo Payments
The second of two online casinos that are planning on adding Venmo to their list of deposit and withdrawal options. Caesars Casino is one of the most renowned casinos in the US. For online casinos, though, they've tended to always drift just outside of the top spot. Now in 2023, they're looking to change. Exclusive to our readers, if you use the Caesars Casino promo code GUSA on sign up, you can expect your first deposit to be matched dollar for dollar up to $2,000.
#4 Golden Nugget Casino – One of the Best Online Casinos for PayPal Payments
Regarded as one of the top online casinos for real money slots, Golden Nugget has doubled down on that reputation by gifting new users 200 free spins on 88 Fortunes Megaways on top of their usual bonus of a 100% matched first deposit of $1,000. Golden Nugget Casino does not currently allow users to deposit directly via Venmo — however, PayPal is one of their most frequently used deposit and withdrawal options.
#5 DraftKings Casino – Best Deposit Bonus
One of the predominant online casinos, DraftKings, does not currently accept Venmo. Although DraftKings Casino is at the forefront of online casinos in the US — it's only a matter of time. Till then, players can deposit at the casino using PayPal. Plus, when new users register by following our links, they'll not only match your first deposit dollar for dollar up to $2,000, but also they'll give you a $50 free online casino bonus simply for signing up.
How We Rate Venmo Online Casinos
When it comes to rating the best online casinos, we take our jobs seriously. While welcome bonuses are great and can really catch the eye, there's a whole host of other factors that makes an online casino great. With the US market being an ever-changing minefield when it comes to online gambling, there's no factor we care about more than security.
While once players from the US had to wade through the murky waters of unlicensed offshore casinos — always wondering whether or not a casino was going to scam them, in 2023, that's no longer the case. Licensing exists on a state level, and by gaining these licenses, online casinos take on financial liability to ensure that all players will be paid out. These licenses aren't just handed out either. Each state that allows online gambling has rigorous criteria that an online casino must meet, including being partnered with a physical casino that vows to take on all financial liability if the online casino bails. This ensures that no matter what happens if you win — you get paid. As such, this is why we prefer and will only ever recommend online casinos that are licensed.
On top of this, we also like to ensure that online casinos have a good variety. Whether that's variety in the form of deposit and withdrawal methods like Venmo or variety in games. While some Venmo online casinos tend to prefer slots or table games — we always make sure that an online casino has a good variety of both.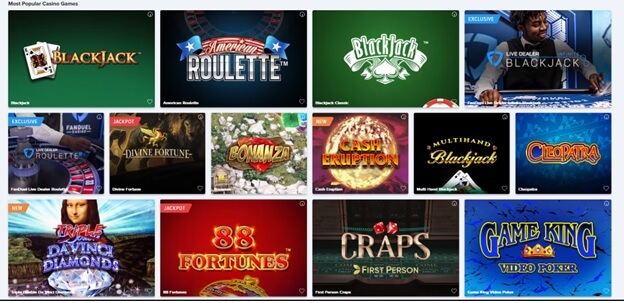 This requirement for variety also extends to the platforms that are able to play. Of course, while once the idea of being able to play at an online casino on your computer was enough, today, that's no longer enough. We ensure that all online operators also have great mobile casino apps for online gambling or, at the bare minimum, that their sites are mobile-compatible.
With so many online casinos to choose from, we'd be lying if first impressions didn't matter. To this, we regularly check all licensed online casinos for new welcome bonuses. While raw numbers are great, we also check to ensure that playthrough requirements are realistic. After all, what good is a $1,000 bonus if you've got no chance of withdrawing it?
Finally, we understand that whilst most users will find their online casino journey to be without hiccups. Some will inevitably struggle. For these users, we check to ensure that the FAQ section is comprehensive and that customer service representatives are always available and are well trained to help in all matters.
Once we've gathered all of this information for all online licensed casinos, only then do we begin the step of ranking. Among our expert teams are slot players, table game enthusiasts, and even connoisseurs of some of the rarer and more foreign games. Together, we then debate and discuss the above factors of all licensed online casinos. Once we finish, we vote on our rankings, tally up our results, and bring the results to you.
Venmo Overview & History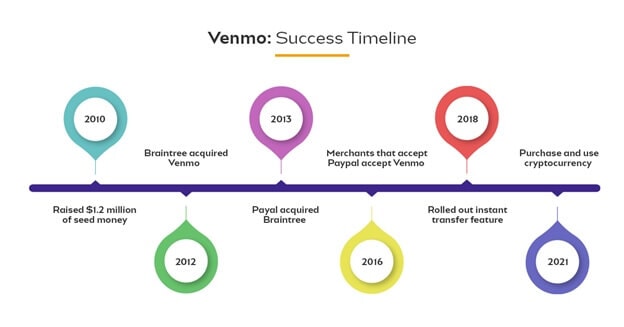 Venmo doesn't quite have the longevity that many other e-wallets have, having only been founded in 2010. However, since then, they've been relentless.
Originally envisioned as a way to split the bill for friends — when Braintree acquired them for $26.2 million just two years after they were founded, it was clear that there were plans for Venmo to be more than that. Braintree was never able to realize that vision as only a year later, they were purchased by e-wallet heavyweight PayPal. For three years after, there wasn't much progress for Venmo. Though in 2016 that changed, as Venmo went from being C2C to B2C. This meant for the first time in its history, users could use their Venmo account to purchase directly from merchants.
This was an instant hit. As with so many people having funds that seemed to stay permanently tied to their Venmo account, they could now use it just like any other e-wallet. Exposure and usability were now at an all-time high for Venmo. Venmo rode this wave of success into 2021 — where they broke into not only cryptocurrency but also into the online casino marketplace with deals with FanDuel being brokered. Now in 2023, Venmo is one of FanDuel's most popular deposit and withdrawal methods, and it looks as if it's only a matter of time till more online casinos follow in their path.
Benefits of Using Venmo Casinos
While Venmo may not have the legacy that a lot of other e-wallets have, it's not without its own benefits. Whether you're using Venmo for online sports betting or online gambling, it features several crucial advantages over other payment methods.
Transaction Speed
Perhaps the first feature that comes to many minds is convenience. Venmo is regarded as one of the fastest ways to deposit and withdraw money from online casino sites. While many other e-wallets can claim near-instant deposits, when it comes to withdrawals, there can often be length holding requirements. With Venmo, there are none. Same as with your Venmo deposit – as soon as your withdrawal is approved, you can expect to transfer money to your Venmo account instantly.
Lack of Fees
The second important feature of Venmo is its fees or lack thereof. No Venmo fees for depositing. No fees for withdrawing. There are not even any fees to withdraw money from your Venmo account to your bank account. In fact, the only time when you may have a fee is if you optionally want to do an instant electronic transfer from your Venmo account to your eligible debit or credit card. But even then, it's only 1.75%.
Top-Class Security
Being a subsidiary of PayPal also means that Venmo incorporates the same security policies as PayPal. This comes with a whole host of benefits. The most tangible of which for those looking to deposit to online casinos is that the casino will never see your credit/debit card details or your bank account information. So if their database gets compromised, you don't have to worry about your information being vulnerable nor about your Venmo wallet being compromised. Plus, with PayPal being as strict as it is with who it offers its service, users can rest assured that if an online casino accepts either Venmo or PayPal, it's definitely legit.
Disadvantages of Venmo Online Gambling
The only real drawback of Venmo is its availability. While other casinos are on the way, as of writing, FanDuel is the only major name that offers Venmo. However, even that isn't a problem because if they don't accept Venmo, they'll most certainly accept PayPal.
Another potential disadvantage of Venmo compared to other payment methods is that it comes with a $4,999.99 weekly transaction limit. However, the vast majority of players at online gambling sites won't find this limit constricting at all.
How to Deposit at a Venmo Casino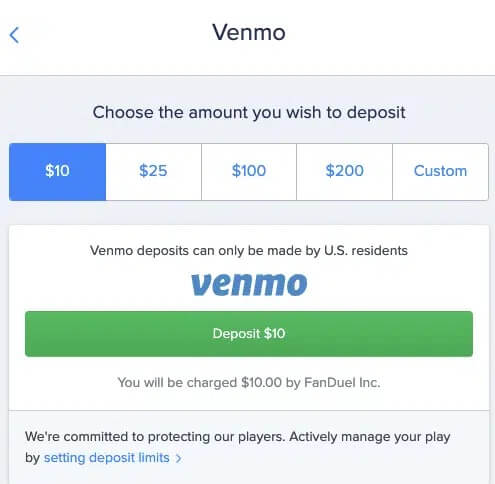 With Venmo, efficiency is the key. As such, users will find that depositing into the online casino of their choice with Venmo is simple. The below guide will showcase the exact steps you need to deposit using the payment method Venmo at online casinos.
If you don't already have a Venmo account, you'll need to register either at their official website or via their mobile app. If you need any help, follow

this guide

.
Choose the online casino of your choice, then navigate to its site by using our secure links.
On the homepage, click "Register". Then fill out all the required information, including your email address, street address, mobile number, and last four digits of your social security number. If relevant, you'll also want to use our

bonus codes

to get access to your exclusive welcome bonus. Once you've done that, click "Register" and you'll be sent a confirmation email.
Navigate to your email and click on the relevant link.
Usually, the site will log you in automatically. Though if not, you'll need to do so and navigate to the cashier section of the site and choose deposit.
Select "Venmo". Or if not available, pick "PayPal".
Enter the amount you want to deposit, and if relevant, select your bonus.
If you've used Venmo on this device before, you'll just need to click through the prompts. Though if not, you'll need to log in to your account before following the prompts.
Once you've done that, your funds will be instantly deposited. Your bonus will also be instantly credited, or if you chose FanDuel, you'll now be able to play safely, knowing that any losses will be covered up to $1,000 for the first 24 hours.
If you're starting without a Venmo account and have never deposited to an online casino, this process may take up to half an hour. However, once you become more experienced, it can take as little as four minutes.
How to Withdraw from a Venmo Online Casino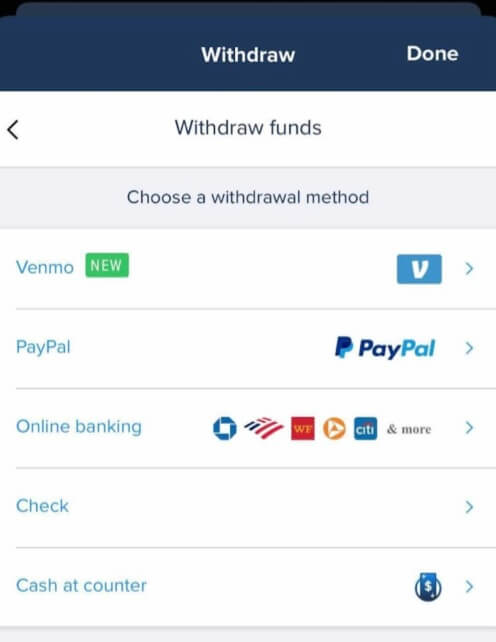 When it comes time to claim your winnings, you'll find that Venmo is among the fastest options for withdrawing your funds from your casino account.
Navigate to the cashier section of your chosen site and select "Withdraw".
Select "Venmo" and choose your desired withdrawal amount.
That's it. If it's your first withdrawal, it may take a little longer and you may be asked to verify your identity. However, this process is mainly automated and can be done in a few minutes with your mobile. You can expect this process to take up to 72 hours if it's your first withdrawal. If you've withdrawn with this method before, though, it can take a matter of minutes.
A tip that can help speed up your withdrawal is to withdraw from home. When you click the withdrawal button, the online casino will use its geo-location tools to identify where you are at that moment, and if you're at anywhere other than your registered address, it can sometimes flag the system leading to delays in your withdrawal. This becomes less relevant after five or six withdrawals as your account will usually be green-lit for faster withdrawals by then. Though for your first few withdrawals, it can often help with funds being available 24-48 hours faster.
Venmo Processing Times and Fees
Since its inception as a way for friends to split a bill, Venmo has always been concerned with ensuring that it transfers money quickly and that there are no exuberant fees. Over 10 years later, that's still the case. Depositing and withdrawing on Venmo casino sites are processed faster than nearly every other method offered. On average, withdrawals take less than 24 hours, with the only caveat being that the first withdrawal takes on average 72 hours due to identity verification protocols.
And unlike a lot of other e-wallets that claim to have no fees, Venmo really doesn't charge a dime. No fees for withdrawing or depositing to online casinos. No fees when withdrawing to your bank account. The only time a fee is optional is if you choose to use their instant withdrawal feature when withdrawing to your bank or debit/credit card — then you'll need to pay a 1.75% fee that's capped at $25.
Venmo Casino Games
With Venmo and parent company PayPal only offered by legit licensed casinos — you can expect to find the highest quality of casino games at online casinos that accept Venmo. This includes all the basics you'd expect to find, like slots and table games like Craps, as well as all the classic variations of roulette. But you'll also find some rarer games like Ultimate Texas Hold'em, and exotic games like Dragon Tiger.
Plus, being a licensed casino means that they have real dealers for live variations of all the classic table games.
So whether you want to play at your own pace or if you want a more social element — Venmo and PayPal casinos have something for you.
Plus, with Venmo itself being exclusive to FanDuel, they even have a new game type. FanDuel Faceoff. With this mobile app, users can engage in a variety of skill games as they battle head-to-head against another player. These are some of the most unique games offered by any online casino, as they allow players to battle head-to-head for real cash prizes. Check out reviews for two of the most popular with FanDuel Wheel of Fortune and FanDuel Pat McAfee Field Goal Game.
Exclusive $1,000 Play it Again Bonus
21+. T&C Apply
21+. T&C Apply
Amazing choice of slots & games
Exclusive Play it Again Bonus Up to $2,000
Venmo Casino Bonuses
Venmo casinos also understand the value of attracting new customers. To this, they all offer an array of exciting and attractive welcome bonuses. So often your eyes can be attracted to the biggest numbers. In that regard, you may view Caesars Online Casino and DraftKings to be chief, with both of them offering a matched first-time deposit of up to $2,000. However, both of these casinos also have very high playthrough requirements, meaning that while they monetarily may be worth the most — they require a lot of grinding to turn those bonus funds into withdrawable cash.
One casino that doesn't have this though is FanDuel. While the FanDuel bonus of 100% of losses covered for the first 24 hours up to $1,000 may seem modest — it's arguably one of the best welcome bonuses available to US customers. My preferred method for using bonuses like these is to go for high-risk strategies. Think max betting jackpot slots and betting individual numbers on roulette.
These sorts of strategies are usually incredibly risky, but with the FanDuel Casino bonus, if you're down after the first 24 hours, you get up to $1,000 back. Essentially you turn these high-risk strategies into no-risk strategies. Better yet, the funds you get back only require an x1 playthrough. This means you get it, you play with it once — and if you want to withdraw it, you can.
Alternatives to Venmo Casinos for US Players
Not all online casinos accept Venmo, so you may find that you need to use an alternative payment method. In that case, we recommend any of the following:
PayPal Casinos — PayPal owns Venmo. So it only makes sense that it would be our top recommendation for an alternative for Venmo. PayPal is the most popular e-wallet in the US — having first been founded back in 1998. With PayPal, users can expect the same security features as Venmo, along with the same zero fees. The only downside of Paypal is that it can take slightly longer for withdrawals to be processed.

Skrill Casinos

— Sometimes referred to as the European PayPal, Skrill has taken over from Neteller as one of the top e-wallets for US citizens. Regarded as one of the longest-standing payment methods for people looking to gamble online, Skrill has developed trust not only in Europe, but worldwide. By using Skrill, users will find that it is as fast as Venmo. However, a downside of Skrill is that while there are no fees for depositing and withdrawing from your casino account, there is a fee for withdrawing from your Skrill account to your bank account.
Credit/Debit Card — In 2023 there are many cards that allow you to deposit directly to an online casino with an intermediary e-wallet. Lightning fast withdrawal and deposit times make it arguably the most simple of payment methods. While there are some minor security concerns — advancements in credit card security features make these concerns largely a thing of the past. The only downside of depositing directly with your credit/debit card is that not all cards allow you to deposit to an online gambling site, or they may charge fees. As such, it's best to consult with your card provider before attempting to deposit.
Bank Transfer — No doubt depositing via bank transfer is one of the slowest methods. Although in exchange, you get one of the highest levels of security. It may seem a little old-fashioned to some, but as the old saying goes, "If it ain't broke, don't fix it." Similar to depositing with a credit card, some banks will charge a fee for depositing and withdrawing, so you'll need to speak with your bank about their policies before going for this method.

Trustly casinos

offer a slightly faster route to fund your account via bank.
Play at Venmo Online Casinos Today!
Venmo is the way of the future. While a lot of online casinos don't allow you to deposit directly from Venmo, for those that do, there are few better ways to deposit. Zero fees. Lightning quick. Trustworthy. Plus, by following our secure links and using our exclusive bonus codes, you can get more bang for your buck when you make your first deposit today.
Exclusive $1,000 Play it Again Bonus
21+. T&C Apply
21+. T&C Apply
Amazing choice of slots & games
Exclusive Play it Again Bonus Up to $2,000
FAQ's
What are the fees for depositing and withdrawing with Venmo?
Zero. There are no fees when you deposit or withdraw with Venmo. Even when withdrawing from your Venmo account to your bank account, there are no fees unless you want to expedite the process. In that case, you'll have to pay a 1.75% fee.
How long does it take to withdraw with Venmo?
Withdrawing with Venmo is one of the fastest ways to withdraw from a casino. While officially, the time frame is 24-48 hours — our research has shown that it can take as little as an hour. The only exception is your first withdrawal which will typically take about 72 hours.
Is Venmo available at all USA online casinos?
No. As of writing, most casinos do not accept Venmo. However, that is quickly changing, and more casinos are starting to add Venmo as a payment method. In the interim, we recommend Paypal for online casino sites that do not allow Venmo.
can you use Venmo on MGM?
Yes, BetMGM has recently enabled Venmo deposits and withdrawals on their online casino and sports betting site.