Barstool Plans Illinois Launch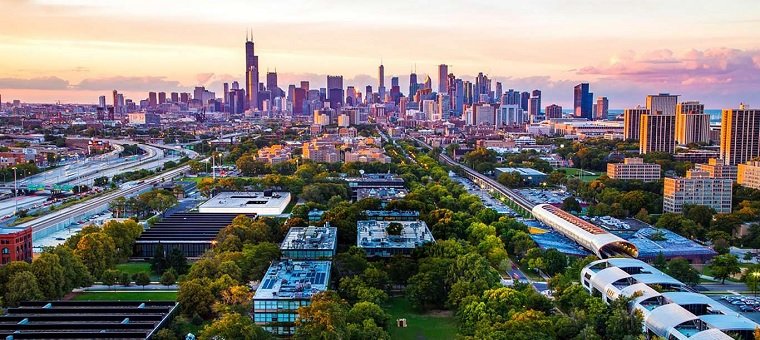 Penn National makes arrangements to enter the Illinois online sports betting market.
Penn National Gaming, like many other operators, has experienced a tough year. The company posted a net loss of more than $669 million in 2020, mostly due to the devastating economic effects of the COVID-19 pandemic. However, despite those negative figures, president and CEO Jay Snowden was in a positive mood on an earnings call last week. He was particularly buoyant regarding Penn National's strong early performance with online gaming brand Barstool Sportsbook.
In January 2020, Penn National, who are based in Pennsylvania, purchased a 36% interest in Barstool Sports. Barstool is primarily an online media company with a considerable following. Using that database of followers, Penn National has reduced its cost of customer acquisition dramatically. Player acquisition is a significant drain on finances for online gambling companies.

21+. T&C Apply
21+. T&C Apply
Snowden revealed that the average range of customer acquisition is $300 to $800 in the gambling world. However, for Penn National in its latest online gaming market, Michigan online sports betting, the cost of player acquisition has been below $200.
Pennsylvania was the first state which saw the launch of the Penn/Barstool online gaming offering. Next up was Michigan, and now the plan is to live in the recently launched Illinois sports betting market. Snowden stated that he wants to have online operations running in 10 states by the time the next NFL season starts. These states include Colorado, Iowa, Tennessee, Virginia, West Virginia, and New Jersey. Of course, all regulatory issues must be overcome in each state before launch, with Virginia still in the midst of assigning sports wagering licenses.
Solid Start in Michigan
Snowden was keen to point to the Penn/Barstool performance in Michigan compared to Pennsylvania. When the brand launched in the Keystone State, there were already a couple of gambling operators offering online websites there. In comparison, Michigan opened up its online market sports and casino gaming industry for companies to launch all at once.
Highlighting the difference, Snowden stated that Michigan had 68% more first-time depositors on launch weekend compared to Pennsylvania. The numbers showed nearly 19,000 in Michigan, with approximately 11,300 in Pennsylvania. Additionally, Michigan's population is smaller than Pennsylvania's.
In the final quarter of 2020, Penn National reported net earnings of $12.7 million, with a loss of 92.9 million. However, Snowden was insistent that the impact of the partnership with Barstool would be huge in the long run. For example, he said that having both sports gambling and online gaming working in tandem will be hugely beneficial. Snowden added that because Barstool is excellent at engaging with its fanbase, the company can point sports gambling customers to casino games such as blackjack and roulette during breaks in matches such as halftime.
Making Plans for Maryland
In December 2020, Penn National Gaming announced it had agreed to a partnership with Gaming and Leisure Properties to purchase Hollywood Casino Perryville in Maryland for $31.1 million. This agreement gives Penn National access and placement for its Barstool Sports brand when the Maryland online gambling industry launches, which is expected to happen sometime this year.
Want to stay up to date on the latest legal sports betting news across the US? Then come and follow us over on Twitter @Gamble_usa.
Relevant news