Betly launches new Arkansas Sportsbook iPhone app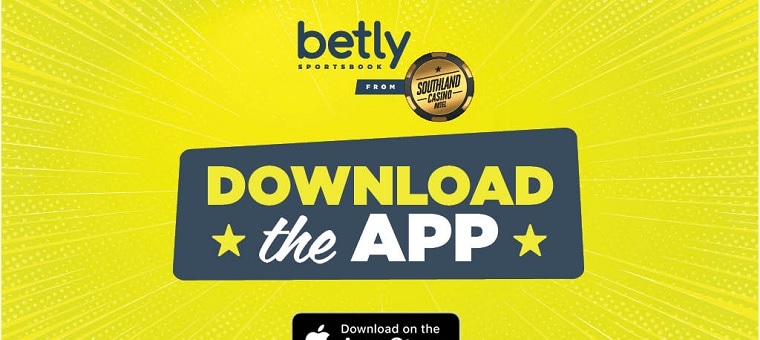 Arkansas Introduces Betly Sportsbook iPhone App
The Betly Sportsbook is now available to Arkansas iPhone users. The gambling operator has announced the launch of its new Apple iPhone betting app. Luisa Woods, the vice president of marketing for Delaware North's gaming division, said that everybody in Arkansas "who wants to can have fun" with the current NBA basketball playoffs and other betting opportunities.
Betly has a partnership with Southland Casino Racing in West Memphis. The resort launched its Betly Sportsbook website on March 5, just in time for the start of the March Madness basketball tournaments. The NCAA tournament receives a massive amount of betting activity each year.

Android users can still access Betly through their device's internet browsers or by downloading the Betly app from Betly.com. However, there is no Betly app currently live on the Google Play Store, though this is likely to change in the near future.
The latest launch from Betly makes it the first mobile sportsbook app and online sportsbook in Arkansas sports wagering to include a mobile app available for download in the Apple App Store.
Status of other Arkansas Apps
As Betly launches its sports wagering platforms, BetSaracen's release remains delayed. BetSaracen, the coming from Saracen Casino Resort in Pine Bluff, had hoped to go live immediately after the Arkansas Joint Budget Committee approved the online sports wagering rules.
Once the legislative committee gave the go-ahead, March 4 was the date given when mobile sportsbooks could begin accepting bets throughout the state.
However, Saracen and the state's other casino resort, Oaklawn Racing Casino Resort, have yet to reveal when their online sports betting apps will be available.
Arkansas Sports Betting Background
Sports wagering was legalized in Arkansas in November 2018. In-person betting is available at sportsbooks inside Oaklawn Racing Casino Resort, Saracen Casino Resort, and Southland Casino.
Following a vote by the Arkansas Racing Commission, online legal sports betting launched in 2022.
Relevant news