BetMGM Announces Unique Deal with Borussia Dortmund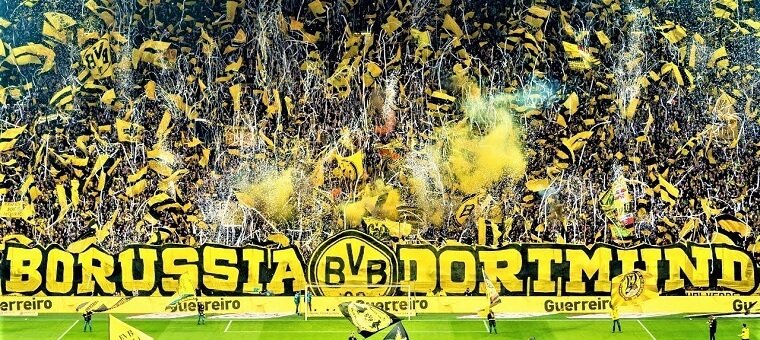 BetMGM has greed to a pioneering deal with German Soccer giants Borussia Dortmund.
In what is a first in the United States, BetMGM has signed a deal that will see them become the exclusive regional U.S. partner of Borussia Dortmund. Dortmund is one of the most historic German clubs. Hailing from the North Rhine-Westphalia region, they have won eight league championships and, in 2015, were named as the 12th richest soccer team in the world.
This is the first European soccer team BetMGM has struck a deal with, according to the company. This exclusive soccer partnership includes cross-marketing opportunities in addition to social media promotions. There will also be BetMGM sweepstakes that will award Dortmund prizes.

21+. T&C Apply
21+. T&C Apply
Matt Prevost, chief revenue officer for BetMGM, described BetMGM becoming the first U.S. sports betting operator to join forces with a German soccer club as a "major milestone." He commented on the prestige of the club they are dealing with, stating, "who better to team up with than the legendary Borussia Dortmund." Prevost added that U.S. interest in the Bundesliga "continues to skyrocket" and that following this deal, BetMGM customers "can engage with one of Germany's most prestigious clubs." Prevost confirmed that all BetMGM customers would now be able to watch all Bundesliga games through the BetMGM app.
According to the terms of the deal, BetMGM will gain rights to player images and team logos. Additionally, they will also receive team items for marketing applications. Borussia Dortmund fans are eligible to receive exclusive signup offers as well as access to co-branded content on the club's English-language social media channel, which is @BlackYellow.
News!

We're excited to become the exclusive Regional U.S. Partner of @BlackYellow https://t.co/MZqiVKXGiq

— BetMGM ? (@BetMGM) March 1, 2021
Benedikt Scholz, head of international/commercial and new business at Borussia Dortmund, said they are "very pleased about this partnership." He said the news is particularly good for their U.S. -based fans as they can now watch Dortmund matches via the BetMGM app. Scholz believes that the collaboration with BetMGM will "broaden our reach and further develop our presence in the U.S. market."
Dortmund Experiencing Mixed Fortunes on the Pitch
Dortmund are having a rather tumultuous season on the pitch. Following a disappointing run of results, they sacked their manager but are now starting to turn things around. They currently sit fifth in the Bundesliga and won the opening leg of their Champions League last 32 match.

BetMGM has a presence in nine states, with the most recent launches coming in Virginia and Michigan. At the end of last year, the company launched its app in Tennessee and Pennsylvania.
BetMGM is racking up the sponsorship and partnership deals lately, having recently signed a deal with TopGolf, and the 76ers in recent weeks.
For more legal casino and sports betting news across the US, follow us on twitter @Gamble_usa for the latest news and offers.
Relevant news