BetMGM launches second app at Mississippi casino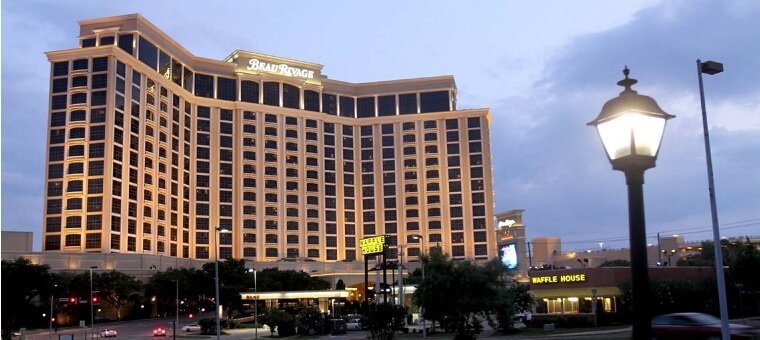 BetMGM Launches Mobile Sports Betting at South Mississippi Casino
With sports betting surging forward in Louisiana and Tennessee, Mississippi, a border state, is behind the curve. Mississippi state officials have mentioned in the past that they wanted to create a bill that would permit online sports betting to launch in the state, but only if outside operators partnered with a brick-and-mortar casino. This is common in several other states with a legal online wagering industry.
BetMGM Available in Biloxi
The BetMGM sportsbook has agreed to a partnership with MGM International's Beau Rivage in Biloxi. Although most mobile wagering apps require bettors to be located in the state, that rule has not been passed yet. Consequently, the mobile app can only be used by players who are located on the campus of Beau Rivage.
Additionally, the app can be used on pre-game, parlays, live in-play, and futures wagers. Although online betting isn't yet allowed state-wide, it does at least give players the chance to make wagers while resting in their hotel suite or catching some rays by the pool. It removes the need for them to go down to the sportsbook in person.

21+. T&C Apply
21+. T&C Apply
Betting Only Available OnsiteOnsite
Although this is a small step, it is significant and could help highlight the desire for mobile apps in the state even further.
MGM Southeast President and COO Travis Lunn said that Beau Rivage is "proud" to be the first Coastal Mississippi casino resort to provide mobile sports wagering for customers. Lunn said that in addition to offering expanded promotions and in-game bets, players could "earn M life Rewards for playing" on the app.
The rewards earned through the M life program can be used at Mississippi resorts in person. So, when you are collecting points having a drink at the resort, you can then use them onsite at Beau Rivage.
BetMGM CEO Adam Greenblatt said they are "thrilled" to expand their operations in Mississippi. Greenblatt described Beau Rivage as "one of the great entertainment destinations of the region," adding it is a "perfect place" to introduce their platform to new customers. Greenblatt also said that BetMGM will "continue to expand throughout the South."
Relevant news