BetMGM and Liv Hospitality partner for South Dakota Sports betting access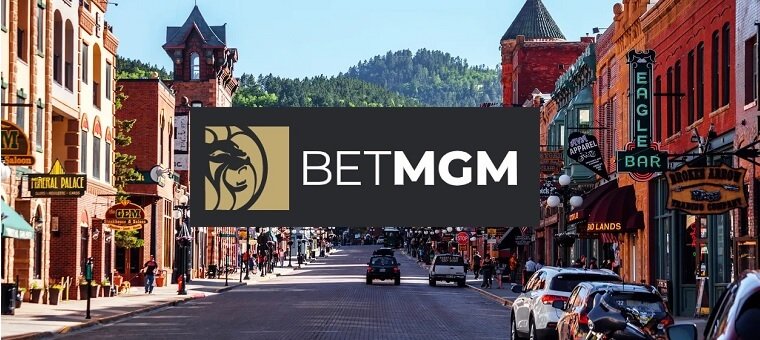 BetMGM has signed a new partnership with Liv Hospitality for South Dakota Sports Betting
One of the market leaders in US sports betting, BetMGM has secured market access in South Dakota through a partnership agreement with Liv Hospitality Group. The gambling operator plans to launch retail sportsbooks at the Tin Lizzie Gaming Resort in Deadwood and Cadillac Jack's Gaming Resort in Deadwood next month. BetMGM also intends to introduce mobile sports betting within each casino.
BetMGM Planning Launch in South Dakota
Once regulators approve the partnership and give the go-ahead for sports betting to begin, the BetMGM sportsbook app will launch at Cadillac Jack's and Tin Lizzie's. If everything goes to plan, BetMGM aims to have sports wagering in place in time for the start of the NFL regular season. Additionally, BetMGM will open retail sportsbooks with self-service kiosks and staffed teller windows at both casinos.


21+. T&C Apply
21+. T&C Apply
BetMGM CEO Adam Greenblatt stated that he is excited by the opportunity to expand the company's services into another state in partnership with Live Hospitality. Greenblatt said that Liv Hospitality's locations in Deadwood "make it an ideal partner for us." He added that alongside Liv Hospitality, they are looking forward to offering the BetMGM sports betting experience to South Dakota sports fans.
Caleb Arceneaux, Chief Executive Officer of Liv Hospitality, said that partnering with BetMGM brings credibility to its casino venues' new sports betting services. He added that visitors would have even more reason to visit Deadwood with the introduction of new sportsbooks.
South Dakota's path to Sports Betting Legalization
Governor Kristi Noem legalized sports betting in South Dakota in March by signing Senate Bill 44. The bill restricts sports wagering activities to within the city limits and at casino locations. South Dakota sportsbooks that hold a license are permitted to operate retail sportsbooks and offer mobile betting. However, customers can only place wagers while physically located within a gambling property.
Bettors must register in person to participate in mobile sports betting. Gambling laws in the Mount Rushmore State do not allow wagers on high school games, minor league sports, colleges in the state, or prop bets linked to individual college athletes.
The Deadwood Gaming Association predicts that approximately $22 million or more will be contributed to state gaming revenues from sports betting.
Follow us over on Twitter @Gamble_usa for the latest legal casino and sports betting news across the US.
Relevant news