BetMGM & TopGolf Sign Promotional Deal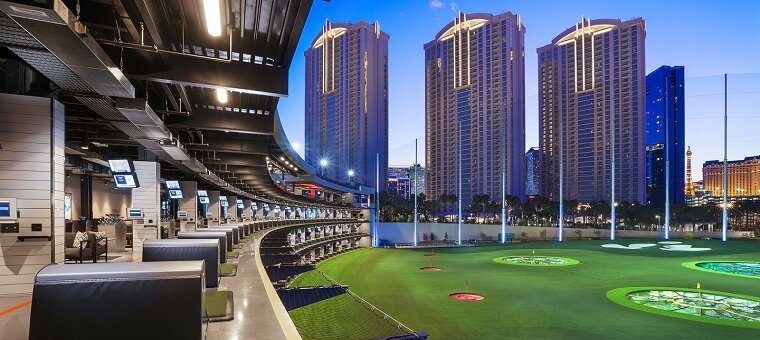 BetMGM has signed a new partnership deal with the TopGolf Entertainment Group
BetMGM and Topgolf Entertainment Group have joined forces and agreed to a sports betting partnership deal. The agreement will see both companies collaborate on marketing and promotional offers, including speak offers on the golf betting app. The promotions will be visible on the BetMGM platform and at select Topgolf venues. Additionally, they will also appear within WGT by Topgolf, which is one of the most prominent online golf games that has been part of TopGolf since 2016.
The agreement means that TopGolf and BetMGM now have the opportunity to engage with customers while also trying to reach a new audience, both in-person and digitally. TopGolf is one of the market leaders when it comes to the driving range experience. Thanks to innovative technology, players can aim for targets at different distances and earn points.

21+. T&C Apply
21+. T&C Apply
Matt Prevost, BetMGM's chief revenue officer, said that the company is excited to introduce TopGolf customers to "the immersive sports betting experience that only BetMGM can provide." He added that "Topgolf is known for offering unique and interactive entertainment options" and that current BetMGM users will now have access to numerous exclusive packages.
Breaking Down the Deal
Some of the details of the agreement include BetMGM digital branding throughout Topgolf facilities in cities where the gaming company has a presence. These include Topgolf's marquee Las Vegas location at MGM Grand. Other cities of note include Denver, Detroit, Nashville, Indianapolis, and Virginia Beach. Sports betting is legal in all of those cities.
BetMGM will also include promotional and branding integrations in additional Topgolf locations as and when the gaming and sports betting platforms launch in new states. At the moment, TopGolf has two New Jersey locations, in Mount Laurel and Edison. Additionally, the company operates a Topgolf Swing Suite within Ocean Casino and Resort in Atlantic City.
JF Prata, Topgolf Media chief operating officer, said they are "thrilled" to join forces with BetMGM. Prata said that TopGolf has "always been committed to providing new and exciting experiences to our guests" and added that this partnership delivers on that. Prata also stated that this agreement would provide new and existing fans of TopGolf an "introduction to a complementary experience with BetMGM."
Golf Embraces Sports Betting
Golf has seemingly embraced sports betting. The PGA Tour has been one of the most active organizations in welcoming ties with betting companies since the U.S. Supreme Court overturned the federal ban in May 2018. Since that date, states have begun introducing regulated sports betting industries.
Last summer, BetMGM was named an official PGA Tour sports betting operator. This gives the company access to tour marks and allows them to advertise within PGA media and partner platforms. Additionally, video rights mean that content will also be created, allowing BetMGM platforms to create pre-game and post-game betting events.
The PGA Tour has existing agreements in place with PointsBet, DraftKings, and FanDuel. The PointsBet deal with NBC Sports sees the betting company provide odds for golf programming across NBC golf telecasts. At the PGA Tour Waste Management Phoenix Open earlier this month, we were able to see the Sports Edge BetCast with PointsBet for the first time.
Want to stay up to date on the latest legal sports betting news across the US? Then come and follow us over on Twitter @Gamble_usa.
Relevant news