betParx becomes official betting partner of the PGA Tour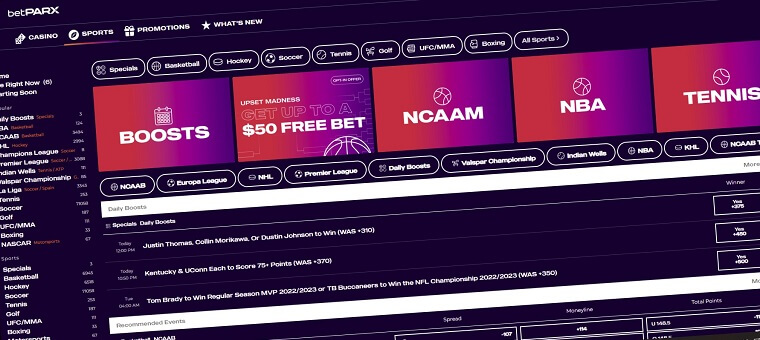 betParx named official betting partner of PGA Tour
Sports betting company betParx is making significant strides in its efforts to expand its presence in the United States. The operator has been named the official sports betting partner of the PGA Tour and the mobile sports wagering sponsor of the Memorial Tournament.
The Memorial Tournament is held annually at the Muirfield Village Golf Club in Dublin, Ohio, and is one of many events on the regular PGA Tour. The Tournament occurs from June 2 – June 5, and fans can watch on the Golf Channel, CBS, and PGA Tour live on ESPN+.

The agreement was possible due to the recent legalization of sports betting in Ohio. In December 2021, Ohio Governor Mike DeWine signed a bill into law legalizing sports wagering in the state. As the Ohio sports betting legislation requirements dictate, betParx and the Memorial Tournament will apply for a Type A license that will allow the sports betting company to take bets in the state during the 2022 tournament. Most other licenses and sports wagering launches will begin in 2023 upon state approval.
Jack Nicklaus II, Chairman of the Memorial Tournament, said they are "fortunate to align with such a strong organization." He added that betParx shares the same values as the Tournament, and they want to "provide this new opportunity to golf and sports fans" in the state.
Although the official details of the partnership have not yet been released, betParx intends to offer branded fan experiences during the Tournament that will help improve the experience for non-sports betting and sports betting golf fans.
PGA Tour Deal
With their entrance into the golf market via the Memorial Tournament, betPARX used that influence further into being named the official betting partner of the entire PGA Tour. This means betParx will gain rights to the PGA Tour marks, video highlights, and intellectual property.
Matthew Cullen, vice president of sports at betPARX, said that the company would have "the most comprehensive live golf betting capabilities in the market" thanks to the partnership with the PGA Tour. Cullen added that they see golf as "critical to our business," with the sport experiencing "a resurgence in participation and viewership."
BetParx is the latest name in US sports betting to join up with the PGA Tour, following in the footsteps of PointsBet in 2020 and also FanDuel, who signed in 2020, then signed an extension in January 2022.
betParx expands footprint in the US
This expansion is aligned with the launch of the betPARX Ohio mobile app. The app will make it easier for customers to place bets during the Memorial Tournament as well as for the remainder of the PGA Tour.
The gaming operator recently launched its casino and sportsbook mobile app in New Jersey and Pennsylvania. The app offers live in-game betting options, a wide range of bet types and markets, and ongoing promotions. Ohio will be the fourth state to host the betParx app, following New Jersey, Pennsylvania, and Michigan.
Relevant news