Big Ten Canceling Non-Conference Action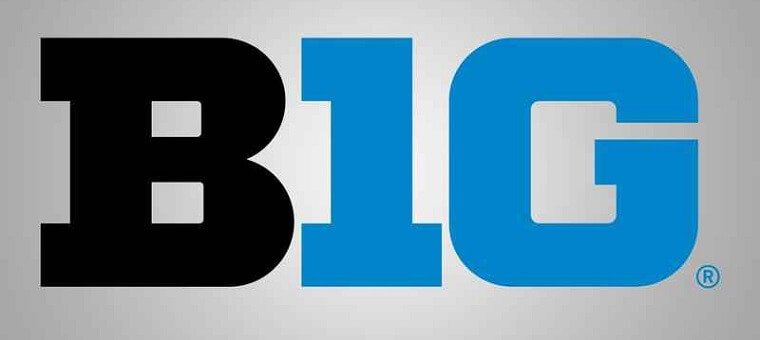 The Big Ten Conference announced on Thursday that they are moving to a conference-only schedule for all fall sports. College football is the biggest sport that is affected by this news, but there are other Big Ten-sanctioned events as well.
An official announcement from the conference cited the coronavirus pandemic as the number one reason for this change, and league executives believe this gives the conference the best chance to limit the spread of the disease. This will also give the conference plenty of flexibility to adjust schedules throughout the season as they see fit.
Presidents of each Big Ten university, along with athletic directors, have been meeting throughout the week. On Thursday, coaches of teams that play a fall sport were also given a chance to have their voices be heard.


21+. T&C Apply
21+. T&C Apply
There were several different suggestions made during the week, but most Presidents of the universities supported a conference-only schedule. Some schools were in favor of playing just one non-conference game to prepare for conference play.
Ultimately this was the decision that was made, and it will have a trickle-down effect in several different collegiate sports. Besides football, the Big Ten will also be canceling non-conference activity for women's volleyball, men's and women's soccer, men's and women's cross country, and field hockey.
On Their Own
The Big Ten Conference did not consult with other leagues before making this decision, and that has some other leagues unhappy. There will be 36 football games canceled because of this announcement, and a number of them featured other power-five programs.
The announcement from the league stated that a new schedule would be created by the league later this month, and there could be some additional conference football games added to the schedule.
Ohio State athletic director Gene Smith also spoke to the media on Thursday, and he announced that he is in favor of playing 10 conference football games this fall. Smith also noted that he has some serious concern about whether football would be played at all this fall.
Big Ten commissioner Kevin Warren applauded the presidents and athletic directors for coming up with an agreement so quickly, but he is aware that this plan could change. Warren noted that the entire season could be canceled if the circumstances dictate it.
The league has been working closely with state and local health officials, and they are keeping a close eye on numbers. It's going to be an all-or-nothing plan, and the entire conference must be able to compete for anything to take place.
As a part of this announcement, any athlete that chooses to skip the 2020-21 athletic season will remain on scholarship, and they will keep their good standing with the team. The NCAA is expected to grant athletes a waiver for an additional year of eligibility if they are not able to compete this season.
The Big Ten Conference is the first power-five league to make a decision, but other conferences are expected to make an announcement soon.
For more casino and sports betting news across the US, follow us on twitter @Gamble_usa
Relevant news