Big Ten Football Set to Begin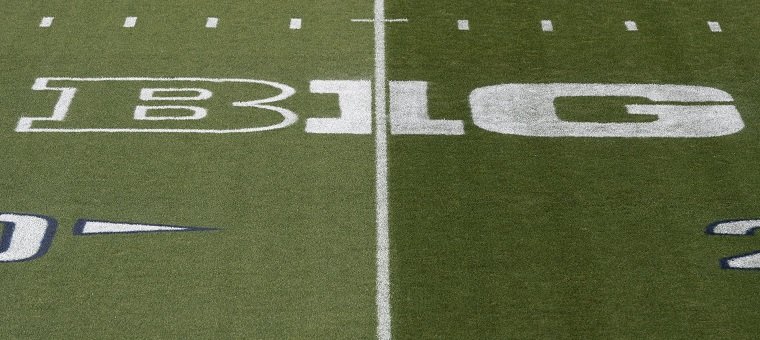 The Big Ten Conference football season begins on Friday night when the Illinois Fighting Illini take on the Wisconsin Badgers.
The Big Ten now becomes the fourth Power 5 Conference to kick off the 2020 college football season.
Earlier this summer, the Big Ten Conference became the first major league to postpone football until the spring, but that decision was then re-visited. As other leagues continued with the normal plan, Big Ten officials agreed to allow the conference to play a modified and shortened schedule.
Each team is scheduled to play eight games over an eight-week time period. Each team will also play a ninth game against a team from the other division on Dec. 19.

21+. T&C Apply
21+. T&C Apply
The Big Ten Championship Game is set to take place on Dec. 19, just one day before the College Football Playoff Committee announces the four teams that are chosen. There are several contenders from the Big Ten Conference that could be chosen to participate in that event.
Earlier this year, it was announced that teams from both the Big Ten and Pac-12 would be eligible to compete for a national championship this season. The Pac-12 Conference is looking to begin its conference only schedule in November.
The Big Ten Conference has been forced to shift the schedule several times to make this plan work, but the league was unable to find any openings. Most other leagues have scheduled byes in an effort to provide some flexibility.
Ohio State (No. 5) and Penn State (No. 8) are both ranked in the top 10 this season, despite not playing a game up to this point.
Canceled Games a Real Threat
The Big Ten Conference did not schedule any open dates throughout the year, which could force games to be canceled rather than postponed. The league announced earlier this week that any game not played due to COVID-19 would be deemed "No Contest."
COVID-19 positivity rates among teams will determine if the league is forced to cancel a game. Athletes and staff members undergo daily COVID-19 testing, and each school has agreed to split the cost of these tests.
The team is using a color-coded system to determine whether a not a team is cleared for play, and one positive test will not completely shut a team down. If a team reports a COVID-19 positivity rate of more than five percent, that team must shut down all football operations for a minimum of seven days.
No matter which team is at fault for the cancellation of a game, it will not count as a win or loss for either team. The Big Ten Conference has created a lengthy tie-breaking process, and they have taken into account unbalanced schedules.
Big Ten officials also announced that each school would be responsible for ensuring that athletes and coaches wear masks on the sideline. Athletic directors will meet each week to discuss adherence to the protocols and continue to review the plan.
The league has looked at examples from other leagues that have been playing football for several weeks to come up with this plan.
Follow us on Twitter @Gamble_usa to stay up to date on the latest legal casino and sports betting news across the US.
Relevant news