Bills Filed for New York Online Sports Betting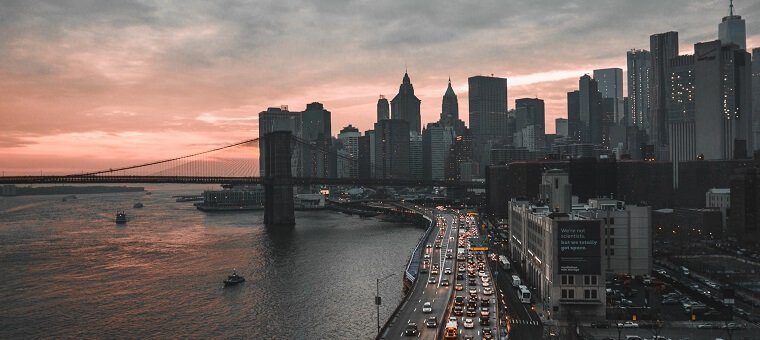 New York lawmakers have filed two bills for online sports betting
Last week, New York Gov. Andrew Cuomo performed a significant U-turn and announced that he now supported legalizing online betting in New York state. Now, the Empire State has moved closer to legalizing online wagering across the whole of New York. Lawmakers have revealed that two bills were filed that would bring internet gaming one step closer to becoming a reality at some point this year.
Lawmakers have drawn up proposals that would see each of New York's four commercial casinos, in addition to the three Native American tribe-run properties, have the opportunity to agree to deals with up to two sportsbook partners.

21+. T&C Apply
21+. T&C Apply
If approved, the bill would also permit players to participate in online betting opportunities in stadiums and arenas across the state with capacities of 15,000 or more. If a casino chooses to partner with an arena or stadium, bettors will be able to make in-person bets on games without any hassle at betting kiosks. Additionally, customers can also deposit funds at these kiosks.
Another crucial aspect of the bill is the point that any sportsbook in the state must pay a one-time $12 million licensing fee, but this isn't likely to deter anybody from becoming involved. When you consider lawmakers anticipate that online sports betting in New York could generate $79 million in revenue per year, the licensing fee isn't an issue.
One of the things that will not be permitted if the bill is approved is betting on in-state college games. This blanket ban covers events such as the Big East Men's Basketball Tournament or any regular-season game.
A Different Approach to Cuomo
The proposal has naturally generated a lot of attention and excitement for bettors in New York. However, the transition isn't likely to be smooth. This could become even more difficult if Gov. Cuomo doesn't change his stance again.
Cuomo has stated that his support behind the motion to bring online sports betting to New York is not to top up the profits of casinos but to generate money for the state as a whole. Instead of bringing in up to 14 sportsbooks to the state as the bill intends, Cuomo has said it would be more beneficial if there were only one operator permitted.
Additionally, he would only allow casinos that already had sports betting partnerships to participate and bid on the license to operate online sports betting. New York State Budget Director Robert Mujica believes if only one operator was active, the state could generate up to $500 million annually.
This idea has not been met with universal agreement. Some have cited states with multi-operator models that have been able to generate vast amounts of revenue. New Jersey, for example, generated over $257 million from online sports betting throughout 2020. It remains to be seen if Cuomo gets his wish of having only one operator allowed in the state.
Next Stages for New York Sports Betting
We await to hear Cuomo's budget proposal, which is expected to take place today. It is likely he will discuss online sports betting at some stage. Unless he has changed his opinion on having only one operator allowed to offer services in New York, this debate could rage on for some time.
For more legal casino and sports betting news across the US, follow us on twitter @Gamble_usa for the latest news and offers.
Relevant news