Blackjack AOL – Should you still play here?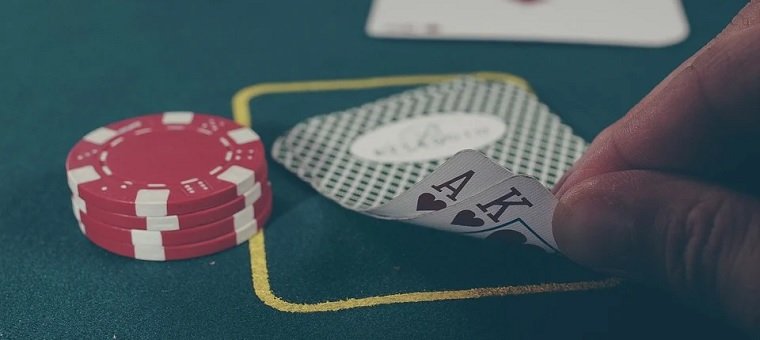 Gamble USA strives to improve your online gambling experience. We aim to help you play safely, make informed decisions when gambling, and increase your betting knowledge through our guides.
We adhere to strict editorial integrity; our content may contain links to products from our licensed & legal US partners.
Playing Blackjack at AOL is one of the most popular pastimes. The online game has been available for many years but is very now very dated compared to the competition. Blackjack is one of the most popular casino games around the world. Although it is unclear where the game started, it has evolved over the years into the current card game known to everyone.
In the US, online casinos are currently legal in New Jersy and Pennsylvania. If you want to play Blackjack, we would suggest you try one of these real money casinos instead as an alternative. They offer a far better, more modern playing experience. You can play Blackjack at any of these top-rated casinos below.
Players flock to casinos to enjoy trying to beat the dealer and hitting the magic '21' number. It may be that because blackjack isn't that complicated, players feel more comfortable playing it for real money as they don't understand a specific set of rules. As the game grew ever more popular and technology advanced, thoughts went into how to play blackjack online. This has resulted in the table game now being widely available across many different websites.
Back in 2006, when Yahoo games, MSN games, and AOL games were all the rage, AOL made a move to introduce AOL Blackjack to the world. American online partnered up with GSN to design a blackjack page for AOL. Instead of being known just for AOL mail, the site also wanted to be known for its games.
AOL Blackjack Hub Launched
The new AOL blackjack page would become the 'blackjack hub' and offer blackjack free for visitors as well as tips from professional players. AOL jumped on the increasing popularity of online blackjack and encouraged visitors to the site with its new hub.
Furthermore, customers could enter the sweepstakes at aol.com/Blackjack and be in with a chance of winning one of eight eight-day, seven-night trips to Las Vegas. The winners would play in a blackjack tournament taped for AOL. With a place at the World Series of Blackjack on offer and a potential jackpot of $1 million, entries flooded in.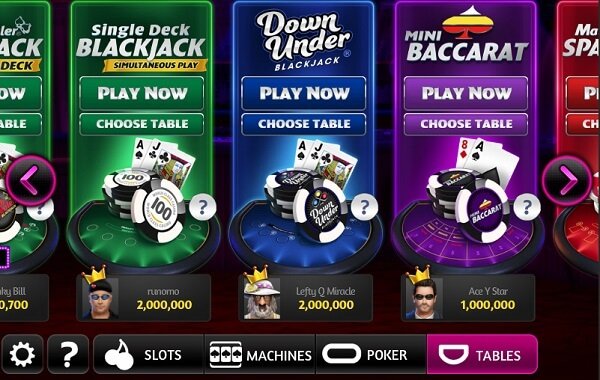 AOL Blackjack in 2020
Fast forward 14 years, and things have changed. Technology has moved on so much you can experience the thrill of a live casino from the comfort of your own home. The majority of online casino sites now offer live casino games, with blackjack featured among them.
However, if you are feeling nostalgic and fancy a trip down memory lane, or want a simple no-frills game of blackjack, you still can on AOL. If you visit the blackjack page, you will likely be required to enable your flash settings before you can play. You will also be greeted by an advert that will play before the blackjack screen loads.
Unfortunately, the site itself has not been updated to modern standards and feels hugely dated. You can view who is online playing in the bottom right of the screen, and if you want to create an account, you can sign in and play. The load times are slow, and the graphics outdated, but that is no surprise considering nothing has been updated since 2006!
There is no FAQ section with topics such as 'how do you find the blackjack rules for AOL,' you need to fend for yourself. However, if you are partial to some nostalgia, there is no reason not to visit. It still works (kind of), and you can even get that thrill if you hit the magic 21.
Modern Blackjack
There are numerous options for those of you who would prefer to play blackjack with 2020 standard graphics and intuitive gameplay. You can play online, or from your mobile anywhere in a legal state. Some of the best online casinos offer several blackjack options, including:
You can access any of the above and start your blackjack gaming experience by clicking here. There is the choice of the old or the young. AOL games such as blackjack are still available, but if you want a more modern alternative, there are loads of sites out there.
For more casino and sports betting news across the US, follow us on Twitter @Gamble_usa


21+. T&C Apply
21+. T&C Apply
Relevant news