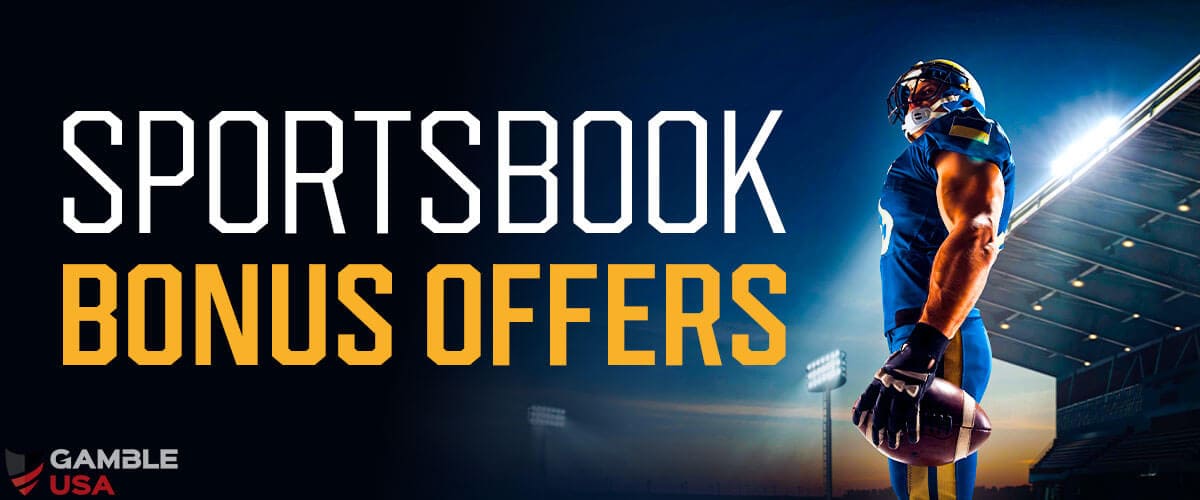 Using a Bonus Bet or sportsbook bonus is a great way to get started with an online sportsbook and betting site. 
Whether it is a bonus bet offer, no deposit bonus bet, or another type of betting offer, there are multiple promos out there. Take a look at a range of bonus bet offers below to help you get ahead on your betting journey. Online sportsbooks will often put out an exclusive bonus bet, promo, or bonus offer for you to get up and running with the book. All the operators listed below are legal in the US, and all offer some kind of new player welcome bonus to get you started.
You can access a no-deposit bonus bet via a sportsbook promo code or simply by creating a new account. A code is not required for every betting offer, and the sportsbook will state if one is needed for any sports promotion.
These latest bonus bet offers in 2023 can be used for significant events, such as the Super Bowl or college football tournaments. Online gambling is constantly growing in the US, and people want to boost those bonus bet funds or collect bonus bet credits.
You can sign up for any of the books below in any US state, but you need to be in a regulated & licensed state to place your wager.
This article will explain how bonus bet promotions work, the best ways to ensure bonus bet wins,  how to use your free sports bet to place a fixed odds wager, and more.
Best Bonus Bet Sportsbook Offers
Previously called "free bets" bonus bets are the new way to wager online. The term free bets has been removed due to new legislation around free betting offers. So gone are the days of free bets, are here are the latest bonus bets. In an effort to promote safer and more responsible gambling, state regulators have asked operators to not use the term free bet anymore, the same along with risk-free bets.
A sportsbook will likely shout from the rooftops about an initial bonus offer they have to draw in new clients. Whether it is a well-known betting app like BetMGM Sportsbook or Barstool Sportsbook, or a lesser-known brand such as SI Sportsbook, they are all competing in the same market. But whether you're completely new to the game and need some understanding of how sportsbook bonuses work or a seasoned veteran looking for a lucrative bonus bet no deposit sportsbook, it can be hard to cut through the noise and determine which one is the best.
We've compiled a list of the best sportsbook bonuses & promotions available from reliable and trusted online sportsbooks. Using a bonus bet offer is a fantastic way to bet for free and win money. There are so many offers out there, ranging from bonus bets, to deposit bonus offers, and more. Competition in the US sports betting market is really heating up, and new operators are coming to market offering some huge bonus bets and promo offers to draw in new customers.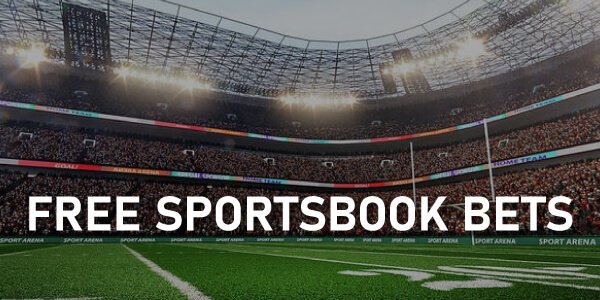 We have bonuses listed for all the best legal US Sportsbooks, including DraftKings sportsbook, BetMGM, PointsBet, and many more! Using free money betting is one of the best ways to wager at a new sportsbook. As competition really heats up across the US, operators are becoming more generous with their offers and promos. It is great for customers as it gives us some bonus funds to wager with instead of our own cash.
Whether you are using the FanDuel Sportsbook, DK Sportsbook, Bally Bet, or any other site of your choice, online sports betting bonuses are designed to benefit you. The best bonus bet offer will have generous wagering requirements meaning you can play through the bet without strict penalties.
It is important to note that not all sportsbook bonuses are created the same. Some are real cash, some are match plays/free plays, and almost all have different rollovers and holds before you qualify to submit for a withdrawal/payout. There are bonus bet sportsbook no deposit offers out there as well, but they're pretty rare and come with some caveats. Additionally, some may focus on specific events like the NBA playoffs. Like everything, there are good and bad points for each, but there will be something suitable for everyone. FanDuel, for example, offers a $1,000 bonus bet, whilst rival operator, PointsBet, offers a $2,000 bonus bet.
You may also want to see our guide to matched betting in the USA for tips on how it works. Below we explain in more detail the different types of sportsbook deposit bonuses that are available to use online. Arbitrage Betting is also a very popular way to use a bonus bet offer for US bettors.
Betting Apps With Bonus Bets
Let's look in more detail at the best betting apps offering bonus bet offers in the US today.
#1 BetMGM Bonus Bet Promo Code
BetMGM sport has grown in popularity in recent years and offers bettors a wide range of lines, with NBA props, odds, and Super Bowl futures all available. The bonuses are also excellent, and not just for new customers. The operator likes to reward existing users as well. Some of the most competitive odds in the online sports betting market can be found on BetMGM, confirming its place among the best sport betting apps.
#2 DraftKings Play Through Bonus
DraftKings is one of the biggest names in the sports betting market. It began life as one of the leading daily fantasy sports providers but has rapidly expanded into a mobile sportsbook. It became the first legal sports betting app in a state outside of Nevada.
Its user-friendly interface and response times has ensured DraftKings is one of the best sports wagering apps for iPhone and Android users in every state it operates in. Additionally, as the company is based in Boston, expect DraftKings to be one of the first operators to launch in Massachusetts if a sports betting bill gets approved.
Every major sport across the world is available on DraftKings and it was one of the first apps to offer PayPal as a payment option. Users will also discover a minimum deposit of just $5, which is excellent for new players. Other features on the app include live betting and cash out.
#3 FanDuel No Sweat Bet Promo Code
Like DraftKings, FanDuel started out as a leader in the daily fantasy sports market before launching its sports betting app. It has since grown to become one of the go-to options in all of the states it operates in.
To mark the launch in Ohio, FanDuel is offering $100 in bonus bets for early sign-ups. All you need to do is create a new account and you will receive $100 in free wagers when the app launches in Ohio on January 1, 2023.
The FanDuel app is extremely popular among bettors. It scores highly on both the Google Play Store and the App Store, with industry experts also stating it is an excellent platform. All of the features on the desktop site are available on mobile devices, with the app considered fast, intuitive, and easy to use. Since FanDuel teamed up with European bookmaker Paddy Power in 2018, it has become the country's largest sportsbook.
#4 BetRivers 2nd Chance Promo Code
BetRivers was previously known as  SugarHouse and is a growing power in numerous states. It has the same risk management software as 888 Sport and DraftKings and, from our experience, has an excellent navigation system with an uncluttered and clean layout. It is widely considered to be one of the easiest apps to use to place bets in the market.
BetRivers has just as many markets as the 'powerhouses' such as DraftKings and FanDuel, in addition to promos such as "profit boosts" bets and one of the best loyalty programs around.
Other notable apps with bonus bet promotions include Fox Bet and Barstool Sportsbook. All of the apps listed on this page offer good bonus bet sign up offers where you can place a free sports bet on your favorite sports and leagues.
What are Bonus Bets?
In simple terms, a bonus bet gives customers the opportunity to wager on their favorite sports without risking their own cash as the bet is paid for by the sportsbook. The value of bonus bets will vary depending on the operator. New bettors can claim a bonus bet from online sportsbooks via a welcome bonus or an ongoing promotion and give their early bankroll a boost.
Bonus bets are seen as an excellent marketing technique for operators to attract new players. They work in a similar way to retail sportsbook offers in terms of but 1 get 1 free deals.
Although the sportsbook will pay the stake for bonus bets, it isn't included as part of the payout if the free wager wins. For example, if you place a bet with your own cash worth $100 and wager on a team with +200 odds and win, you would receive $300 total with the stake and the winnings. However, the exact same wager using a bonus bet would only give you $200. The beauty with bonus bets is that there is no exposure attached to the player, which is great for anybody new to online betting and relieves some of the pressure.
How do Bonus Bets work?
This all depends on which type of bonus bet you are using. The most popular forms of bonus bets include:
Bonus bets
Loyalty programs
Ongoing promos
Your bonus bets can be used as a single wager or broken down into smaller sections, depending on the sportsbook you are using. If you win your first bet, you can withdraw your winnings and carry on betting.
Every type of bonus bet can be used to try and accumulate more profit, but as we have mentioned above, they are not included in the stake. Make sure you understand how much cash is withdrawable before playing and always read the terms and conditions.
Best Bonus Bets: Latest Betting Promotions and Bonuses
Different Types of Bonus Bets, Betting Promotions, and Bonus Bets
Not all bonus betting apps and site offers are the same. Each operator is likely to run its own kind of special offer. Each will have different betting offers for new bettors, and there are lots of different types of bonus bets available. We generally use a few books and offers. It's always good to sign up to a few so you can compare odds before deciding who to place a bet with. Why bet with someone who offers lower odds, when another book will offer you higher odds?
Let's take a look in a bit more detail at some of the sports betting free money offers you can claim:
Bonus Bet Promotions
These are the most popular type of new customer or new player welcome offers. To put it simply, if you place a sports bet and it comes in, well done, the money is yours. But with Bonus Bets, if you place a bet and it loses, the book will give you your money back or bet credits. This can be in a bonus bet, bonus cash, a site credit, a voucher, or bonus money. Generally speaking, the amount of the bonus bet you get back, is usually the amount that you place on your first bet with a sportsbook.
A bonus bet offer is especially good for new players, as they can get used to how things work without the added pressure of losing their own money to begin with.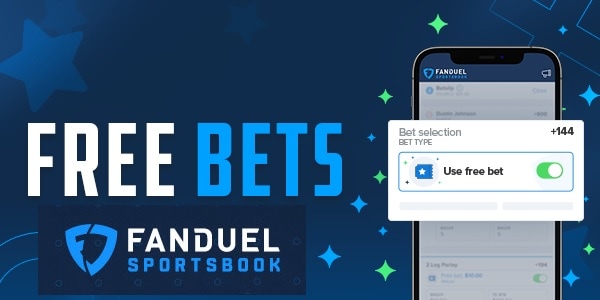 Match Bonus
Widely regarded as the most common sportsbook sign-up bonus is a match bonus (also called a cash bonus), where a percentage of your first deposit will be "matched" by the sportsbook (up to a certain dollar amount). For a match bonus, it's a standard procedure for the rollover requirements to include not just the deposit amount, but also the bonus amount awarded.
A great example of this is the $250 matched bet from BetRivers. You need to use promo code 250MATCH to claim the offer. It is one of the best free sports betting bonus offers on the market.
Matched Deposit Bonus
A matched deposit offer is also getting more popular. These are generally more popular with online casinos that may offer free spins as part of a new customer welcome offer. Sportsbooks also offer a matched deposit option too. As the name would imply, the book will match whatever deposit you make. Matched deposits can often provide some great value bets for new customers. Matched deposit bonuses are pretty straightforward for new bettors. The bookie will match a percentage of your first deposit in the form of bonus funds.
Most bookies will offer a matched deposit offer between 50% and 100% deposit matches, but some books may even go as high as 200%. The offer can normally only be used on a first bet, but this can normally be on any bet type from a single bet, prop bet, parlay, or any other bet type.
Cash VS Free-Play
A cash bonus does what it says on the tin. It's real money in your account balance. In essence, the sportsbook essentially pays you to try them out. If you deposit $100 for a 20% bonus, your balance is $120. A free-play is talked about in a similar way to a cash bonus. The sportsbook might have the same type of advertisement around the web or on its homepage: "Get Your 20% Bonus!" But this sucker here is 20% in bonus bets. That means the same $20 free play only becomes $20 in your balance if you win $20 betting it. A free-play is roughly worth half of its cash bonus counterpart. If you bet that $20 on an even-money baseball team, you have about a 50% chance of winning and, therefore, a 50% chance of turning that bonus bet into cold hard cash. So, that free-play is worth 10% cash to you.
However, when you look into the intricacies of this, you can find advantages to suit you. On the surface, a 20% free play bonus might sound better than a 15% cash bonus but don't be fooled. The 15% cash bonus is a stronger play. If you bet $100 with a cash bonus, you will have $190 in your account if you win. If you bet $100 with a free play bonus, you will only have your bankroll increased by $90.
Money-Back Bonus Bets
Claiming money back as a bonus bet is still a relatively new concept when it comes to bonuses and promotions, but it's a great option for new customers. Good examples of this type of bet would be:
Back a baseball team, and they lose in extra innings.
Bet on a basketball team, and they lose in overtime.
A bet on a soccer team fails as the only goal came after 90 minutes.
Place a soccer wager on a selected market and have the game finish without a goal.
In all of the above examples, your bonus bet award will be without the initial bonus bet stake, so you'll only receive the winning portion should your bonus bet win.
New Customer Bet offer
Most bonuses and promotions are targeted at new players. Because the online gambling market is so competitive, sportsbooks are trying to stand out from the crowd in an effort to bring in new players. Consequently, it is best to join as a new player as you can benefit from these generous offers. As a new bettor, you can take advantage of no deposit-bonus bets or straight-up bonus bets. These promos are always more valuable than ongoing bonuses, as once you have signed up, the sportsbook doesn't need to convince you to join.
It can be overwhelming trying to find the best new account betting offers due to the sheer number available. We strongly recommend carrying out some research before deciding which is the best opening offer for you.
Bonus Bets for existing customers
Most operators tend to focus on rewarding existing customers with promos such as parlay insurance or loyalty programs where they can win special prizes. Therefore, the best way to access more bonus bet offers is to join another sportsbook. They are all competing in a crowded market and are actively trying to get new customers on board by offering bonus bets and other incentives.
This means as a new player you can test the site or app without losing any money. Whether it is a bonus bet or a straightforward free wager offer, you are not risking your own money on the initial wager.
Bonus Bets No Deposit Sportsbook Bonuses
Probably the most coveted type of bonus bet promotion around, bonus bet sportsbook no deposit bonuses give new players the opportunity to play a singular bonus bet without making a deposit. As you might expect, these bonuses are pretty rare, and they come with several constraints in order to both prevent abuse and ensure the sportsbook makes a profit.
These no deposit bonus bets are usually capped at either $5 or $10. Furthermore, any potential winnings are usually credited in non-withdrawable bonus bets and bet credits to prevent users from placing a free no deposit bet, winning, and cashing out without placing a dime.
As you can see from the highlighted bonus bet promotions above, there is currently no free sportsbook bet no deposit promos around. The existing promotions do offer bonus bets, but they require a small qualifying deposit before they can be redeemed. In truth, no deposit bonuses are much more common among casinos and sportsbooks, as casinos will often require users to wager their no deposit bonus bet multiple times before any winnings can be withdrawn.
No Deposit Bonus Bets Offers
It is worth highlighting a no deposit bonus bet offer as they are one of the most popular types of bonuses available, however, they are rare. They are very expensive for sportsbooks but as online gambling continues to grow in the US, operators are becoming more aggressive in their offers as the competition increases to win new custom.
This means bettors are the winners as some betting sites offer an initial no deposit bonus bet in addition to another deposit bonus. It is important to do some shopping around for the best bonus bet offers. If you find a no deposit bonus bet promotion with a licensed, top-ranked sportsbook it is certainly worth claiming.
Bet Insurance
When you see bet insurance mentioned as part of a bonus bet offer, your first thoughts will naturally be that it is an excellent perk. Bet insurance requires you to submit a real money wager, and whether you receive a free wager in return or not all depends on the result of your bet.
If your first wager is unsuccessful, then typically the value of your first bet stake will be returned as a bonus bet. This is why the term 'insurance' is used. After all, you are risking your own cash against the possibility of it being replaced with bonus money, not real money. However, if your opening wager wins and you generate some profit, there is no bonus bet awarded. This is something you must consider when thinking of claiming bet insurance first bet welcome offers.
Free bets and betting offers
Up until 2023, risk free bets were very commonly advertised by most sportsbooks but now the terminology has changed around risk free betting. As new regulations come into play and an emphasis is put on responsible gambling, sportsbooks have moved away from the term "risk free bets" and now call them bonus bets or 2nd chance bets. In this guide, we will outline what a bonus bet is and how to use them effectively. Risk free bets work in a similar way, as we outline above.
Claiming a bonus bet offer
To get your hands on one of the sportsbook bonuses or completely free no-deposit bets, you need to join the operator and then, in most cases, make a deposit. This process can vary from operator to operator. Sometimes you are required to make a qualifying bet to trigger the offer. Nearly all of the offers will have some form of wagering requirement that you will need to follow in order to claim the bonus bet. This can also include meeting a minimum odds requirement as well.
It's really easy to join a book online. Just head to any of the operator's sites using the buttons and links above, then press join. You will need to enter some basic details, name, address, cell number, email, and social security digits (usually the last 4), then pick a username, fund your account and get set to wager. You may be required to confirm your email before getting access to your bonus money, but that is easy to do. Some operators require you to use a sportsbook bonus code to claim the offer, but not all.
Pro Top Tip – Use a few (at least 2) Sportsbook betting sites so you can get a few welcome bets and also compare lines and odds across more than one book. Also look out for bet insurance as this will give you something back, which is particularly useful if you are a new bettor.
Pro Top Tip 2 – If there is one, sign up for the sportsbooks reward, VIP, or

loyalty program

. You can get money back and rewards every time you place a sports bet.
There is generally no limit on which sport you can wager on using a bonus bet offer. For example, you can use a soccer bonus bet at fixed odds to put $20 on your favorite team, or you can use it to back your favorite golfer to finish top in the open. Generally, most of the best bonus bets for new bettors come from new operators who try to attract new players from the get-go. Don't let this put you off. A lot of operators regularly hand out bonuses and bonus bets for existing customers as well.
If your bet doesn't come in, there will likely be a wagering requirement that you will be needed to have met so you can get the funds returned to your account. Most bonus bet offers will have some type of wagering requirement so it's always worth looking at the fine print.
How to use a Promo Code
Online sports betting sites give out promo codes to bettors can take advantage of special bonuses and promotions they offer. There are a range of promo codes available and all will trigger some form of bonus. Bonus codes for sports betting platforms are easy to obtain, you just need to search for the sportsbook you want to use and then look for the latest promo codes available.
Once you have found the code you want, when you are signing up for an account with the sportsbook, enter the code in the promotional field. This will trigger the welcome bonus to be released instantly. Make sure you check the expiry date of the coupon before using it.
All bonus codes are straightforward to use and can be beneficial in reducing the rollover requirements of some bonuses.
Rollover Requirements
Most sportsbook bonus offers will have rollover requirements or bonus bet stakes associated with them. This requires a player to roll over their deposit and bonus a certain amount of time to become eligible for cashout. This is a crucial factor when deciding which sportsbook offer is the right fit for you. Usually, the rollover terms will be around 3 – 5X on a particular promotion, so if you deposited $500 and received a 20% cash bonus requiring a 3X rollover, you would then need to put $1,800 into play before you can cash out.
Do Bonus Bets have expiration dates?
Some online betting sites may provide bonus bet offers that come with expiration dates. These work in the same way as a use-by date on your groceries. These typically range between 7-30 days. Ideally, you want a longer expiry date as this gives you more time to consider how to play the bonus. The shorter the date, the less time you have to use the free wager. It is crucial to remember that if you don't use your bonus bet before the expiration date, you will lose it.
The date will begin ticking down when the bonus bet is credited to your account. Don't worry though as you will get reminders before the offer is removed from your account. It would also be wise to regularly check your bonus bet balance as you may also get bonus bet awards in return for your loyalty and you could lose them without even noticing they were there.
Can you cash out a free bet?
Free bets are one of the best sportsbook promotions available in the legal online sports betting industry. The best sportsbook promotions will make it simple to claim the offer, with generous wagering requirements so you don't feel you are being cheated. A free bet with a suitable rollover requirement is like hitting the jackpot at a sportsbook. In relation to free bets, one of the most common questions we get asked is can you cash out a free wager when the event you have bet on gets underway?
The answer is that bet credits and bonus bets are not eligible for withdrawal. However, they can be used to bet on other events available on your chosen sportsbook. For example, if you sign up with Caesars sportsbook, you can use your free bet on an NFL game in addition to an NBA game. Additionally, you should be aware that some online sportsbooks will state that you must use your bonus funds in one large lump sum, while others, like FanDuel, allow for more flexibility.
As with all welcome bonuses, please read all of the terms and conditions of your free bet before playing. That way, you won't be surprised when you place the wager and will know exactly what the bonus offers. It can be annoying when you place a free bet and think you can withdraw funds or you can bet on more than one event when you can't. Free bets are excellent simply because you are not risking you own cash.
What to look for when choosing your Bonus Bets Offer
When you choose your sportsbook, there are specific factors you must consider before making your decision. The same can be said with bonus bet offers. A large part of this will depend on what you are looking for, whether you would prefer a no deposit bonus bet, a match bonus, or an opening a bonus bet offer. Whatever the case may be, there are some things we think are important when choosing which bonus bet offers to claim, including:
Rollover Requirements: You don't want the rollover requirements to be so stringent that it makes the bonus bet almost seem not worth it. The less money you need to put in before you can cash out, the better.
Market Restrictions: Some betting sites may state you can only use your bonus bets on certain markets. So, if you are an NHL fan and want to use your free wager on an NFL match but the terms of the offer state you can't, you may want to look elsewhere.
Odds Restrictions: This is the same as market restrictions but for odds on a game. You may not be able to use your bonus bets on an event above an odds limit set by the sportsbook.
Deposit Amount: If you want to claim bonus bets without putting much, or any, of your own cash in first, no deposit offers are what you should be looking for.
Do you get Free Play back if you push a Bonus Bet?
If a bonus bet is voided or ends in a push, what happens to your stake is decided by the sportsbook. A sports betting app just decides to declare the pushed wager as your bonus bet and you then look to your next wager. However, if a bookmaker is feeling generous, they may opt to provide you with a second chance because the initial bet did not finish with a final outcome of a win or a loss.
Ultimately there is not a lot you can do as the final say will always land with the sportsbook. All of the betting sites have different rules and regulations which means checking the terms and conditions of each offer remains very important. We would also advise bettors to not bet even number totals or spreads which will reduce the chances of a push occurring. For example, if you place a wager on the Seahawks at -4 it has a chance of pushing, whereas a bet on the Jaguars at  -7.5 will see a definitive outcome, where the bet loses or wins.
So, if your deposit bonus bet ends up in a tie, all is not lost. The sports betting site may choose to reward your loyalty and give you another go. We know sports fans do not like ties, and sports bettors are just the same. At least in the betting world, there is the possibility of you still winning, even if the match ends up with the wager being pushed.
Withdrawing money from Bonus Bets
The good news is that you can withdraw your bonus bet winnings. However, as we have mentioned in this article, some sites will have playthrough requirements linked to those winning funds.
For example, if you place a bonus bet and win $100 but it comes with a 3x rollover requirement, then you will need to place $300 worth of bets before the initial bonus bet winnings are eligible for withdrawal. You must always check the wagering requirements so you are fully aware before you start how much you need to bet so you before you can withdraw the winnings. Most sportsbooks allow you to withdraw your bonus bet winnings immediately.
What States Can You Claim the Bonus Bets In?
You can sign up for a sportsbook from any US state, but, you need to be in a state where sports betting is legal before you can place your bets. You can see our state guide for an up-to-date list of which states allow sports betting. The states listed below are the most popular states where sports betting is allowed online and on mobile sports betting apps.
With so many states now offering a legal online gambling industry, the notion of creating multiple accounts at different sportsbooks makes sense for bonus bet promotions. It is also a good idea as you can compare odds and market coverage for each sport before choosing the best option for you.
For significant events, you may notice numerous sportsbooks offering promos that can give you excellent value. For example, one sports betting site may have the Seahawks boosted from +100 to +150, which is $50 in additional profit on a $100 bet.
A sensible bettor will always take advantage of all the bonus bets sites are giving away daily. You can then compare the wagering requirements with each and pick the one that is the easiest to clear.
State Specific Offers
Different sportsbooks regularly run different offers depending on which state you are looking to wager in. There are a lot of reasons for this. They may feel a bonus bet bonus works betting on one state than another, or it may be there was a better customer uptake for a deposit offer. Some bonuses are also associated with different sports teams that play in the state. If you are looking for state-specific offers, then have a look at these:
As an example, DraftKings in Indiana may run price or odds boosts for new players on the Colts but could run a different welcome offer for the Broncos in Colorado.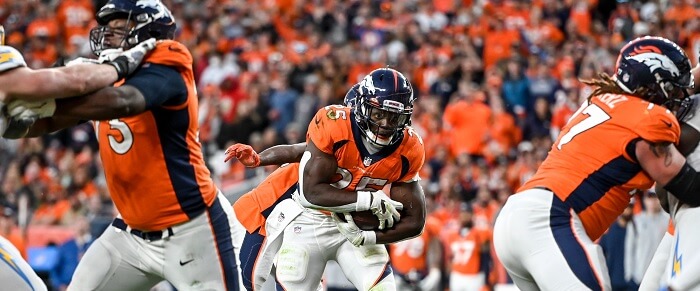 Sport Specific Offers
In addition to offers for certain states, some sportsbooks will also provide offers targeted for an individual sport. For example, in the past, PointsBet Sportsbook has had odds boosts for an NFL week and FanDuel has promoted same game parlay offers for some NBA games. The NFL, in particular, has lots of offers for games, especially prime-time games. Sports betting sites often run promos for Thursday Night Football and Sunday Night football games, as they are watched by millions.
Make sure you check the promos tab of the sportsbook you are using in the lead-up to any significant sporting events or matchdays. These will be regularly updated and if you have knowledge of the sport which relates to the offer you may feel you can make a nice profit.
Are there any Daily Bonus bet offers?
If you are interested in joining FanDuel, once you have used your FanDuel promo code to claim your opening offer, you may want more of the same and be looking for bonus bets every day. Sadly, no operators offer daily bonus bets but there are still promos you can benefit from. For example, DraftKings and FanDuel regularly change their offers to coincide with significant events on the sporting calendar. If we are approaching March Madness or the NBA playoffs, you will undoubtedly notice an offer targeted for these events.
The same applies for the Super Bowl. This NFL extravaganza typically sees the most betting activity for the year. Operators recognize this and will act accordingly with promotions to encourage you to bet. We would recommend always checking out the promotions tabs of all betting sites as the offers constantly change and you wouldn't want to miss out.
Comparing bonus Bets Online
It is always good to compare bonus bets from different sportsbooks to find the best one for you. For example, some sites may have a more generous wagering requirement than others, or some may only allow bonus bets on certain markets. If you are a keen NFL bettor and you notice a bonus bet for the Super Bowl, that may be attractive to you. On the other hand, if you discover a bonus bet can only be used on the NHL, but you don't know much about ice hockey, it may be wise to look elsewhere.
Ultimately any bonus bet is good as you aren't losing anything and hopefully can make a profit. However, it is important to do some research and compare offers as you may find the perfect free wager for you instead of just accepting the first offer you come across.
Sportsbooks Offering Good Bonus Offers
A bonus bet no deposit sportsbook is highly beneficial. There is no doubt that one of the reasons online betting is now so mainstream is because of the many fantastic deals there are to be had. Many of the pro handicappers from Las Vegas choose to bet online instead of at the casinos on the Strip because of that very reason. With so many sportsbooks bombarding you with bonus bets and other promotions, it is certainly worthwhile to spend a little bit of time choosing the right one. You work hard for that paycheck, right? May as well top it up with a promo bonus.
Head to their promotions page and check out exactly what bonus bet offers each site has available. You might want to take advantage of a sizeable bonus bet or be more drawn to that impressive matched bet bonus. Check out what offers are available on your favorite sports too – there's no point in joining a site that is geared towards offering NFL promotions if you don't know your Deshaun Watson's from your Russell Wilson's. Choose the right bonus bet offers, and your sportsbook account could enjoy a nice, healthy boost and some decent returns. Using these offers with a good strategy is an excellent way to make money by betting on sports.
Bonus Bets at Betting Exchanges
Betting exchanges have been a prominent feature of European betting markets for decades. However, there hasn't been one that has broken through in the US, that is, until recently. The first fully-fledged peer-to-peer sports betting exchange, Prophet Exchange, is now available!
Prophet Exchange allows you to interact and engage with other Prophet customers directly. Another quirky feature of this new enterprise is you can play the role of the operator or bettor. Typically, the odds are more player-friendly than most of the well-known sports betting brands you are trying to defeat.
This type of model will be fun for all users, and it is completely legal to use. Currently, Prophet Bet is the only legal exchange in the US, and they do offer a welcome bonus:
Prophet Exchange Bonus Offer
When you make your first deposit on Prophet Exchange, you will receive a 50% deposit match bonus worth up to $250. Once you have successfully signed up and made your initial deposit, Prophet Exchange will match 50% of that first deposit with bonus bets worth up to a maximum of $250. This is one of the best bonus bet offers you will discover and is common in the online US market.
Please remember that gambling should be fun. If it stops becoming fun or you feel you have a gambling problem, please talk to someone. The National Council on Problem Gambling is a great place to start for free, helpful advice.
If you have any questions about claiming an offer or want to know more about betting bonus offers, then give us a shout on Twitter @Gamble_USA or contact us.
FAQs