Gamble USA strives to improve your online gambling experience. We aim to help you play safely, make informed decisions when gambling, and increase your betting knowledge through our guides.
We adhere to strict editorial integrity; our content may contain links to products from our licensed & legal US partners.
As sports betting in the United States continues to grow, some sportsbooks are looking to gain an edge over their competitors by offering free-to-play betting games.
Since the repeal of PASPA in 2018, states like New Jersey and Pennsylvania have embraced online sports betting and casinos. The New Jersey sports betting market, in particular, is thriving. Bettors in those states and others can now legally access a gambling site and play their favorite casino game or wager on the Super Bowl. As more states legalize online casino play and sports wagering, every sportsbook app must compete to attract new players. Free betting games are a great way to bring new people on board and keep coming back. Any gambling site wanting to achieve success will then offer free game bonuses to keep their players engaged.
The opportunity to bet on sports for free or play free online casino games is attractive for bettors who otherwise might be hesitant. Therefore, operators offer free-to-play sports betting games, where players can win real money from no outlay. These free games are only available in states that have legal online sports betting and online betting games, but it allows bettors to play for free and earn free bet bonuses without spending any money. Playing free casino games comes with no pressure which may otherwise be there if you were to play real money games. Online casinos understand the best free casino games will attract plenty of new users, as once they play free casino games they are likely to return.
There are numerous ways players can have free money with sports betting predictions. Prediction games such as trivia quizzes, social gaming challenges, and pick'ems can be a good way for sports bettors to start their wagering experience with one sportsbook or a few different sportsbooks.
If you have been thinking about entering the world of sports betting and signing up with a betting app but are a little nervous about handing over your money, this article will be beneficial. This guide looks at some of the free-to-play games offered in the US, the types of sports betting contests, and the best free betting sites win real money. So whether you want to be on football, basketball, or horse racing, you can enjoy these free games on your favorite sport.
Best Sportsbooks For Free-To-Play Sports Betting
Below we have listed the best US Sportsbooks offering free-to-play sports betting games and contests for customers:
Any sportsbook that holds a valid sports betting license can offer free-to-play sports betting games. However, we believe the above list offers some of the best on the market. It is typically the biggest and most well-known sportsbook that offers free-to-play games simply because they have the most money to spend to attract new customers.
Additionally, some casino sites will offer free casino games in a bid to win new customers. This could be free slot play, live dealer bonuses, table game perks, and bonus rounds on slot machines. Some sites may require a bonus code to access free games, so keep an eye out for them. The list above is expected to grow as more operators come on board.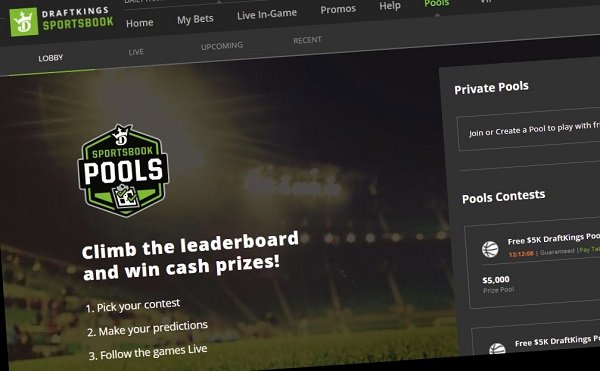 What Is Free-To-Play Sports Betting?
The name is a big clue, but free-to-play sports bets are contests where sports betting sites offer real money prize pools or unique wagers for new or existing players to play completely free. They do not have to hand over any money at all. It is widely accepted in the industry that gambling operators are not known for their generosity, so the thought of winning real prizes without any risk seems too good to be true. Generally, the only thing you will be required to hand over is your contact information and your time.
However, an online sportsbook has two main targets when it offers a free-to-play opportunity. The first aim is to grow its customer base, and asking you to sign up for a new account contributes towards that aim. The other main objective is to show bettors how it operates. The operator will hope that prospective players will enjoy the format and usability of the book so that they will invest their funds at a later date. According to industry insiders, this strategy is particularly successful.
It isn't bad etiquette on your part, though. There are no rules or requirements that suggest you must play beyond the event itself, and you also don't need to respond to the marketing emails that you will definitely receive. But, then, if you end up enjoying the sportsbook, that's fine, and you can try to win a share of the prize pool.
How do they differ from real money betting?
Of course, the biggest difference between free-to-play games and real money wagering options is there is no up front cost when you come to play free games. This is because free games are used as promotions from sportsbooks to draw more customers in and then keep them engaged with numerous other promos. There is no need to make a real money wager to get involved.
Additionally, this also means there is typically one huge prize, with several smaller prizes offered after that. Prizes usually come in the form of site credit, so you won't be winning real money.
Types Of Free-To-Play Sports Wagers
Free-to-play games are usually contests that are offered by sportsbooks as a way to attract new customers. They are similar to free bet offers that you regularly see on online sportsbooks or free spins at a casino. However, free-to-play games are an entirely different contest that has been developed. These contests typically take the form of Pick'em or Survivor games that revolve around the outcomes of individual player performances and games.
A great example of a free-to-play contest centered on an event is a March Madness bracket. Several sportsbooks offer a significant guaranteed prize pool to be split among anyone who submits a free bracket. All players who enter picks compete against each other to see who picks the most games correctly. The players who accrue the most points for correct selections will split the prize pool.
For example, DraftKings has a free-to-play March Madness bracket. Last year, the sportsbook had a $64,000 prize pool with no entry fee required. Additionally, it was available to players in all 50 states, not just legal sports betting states.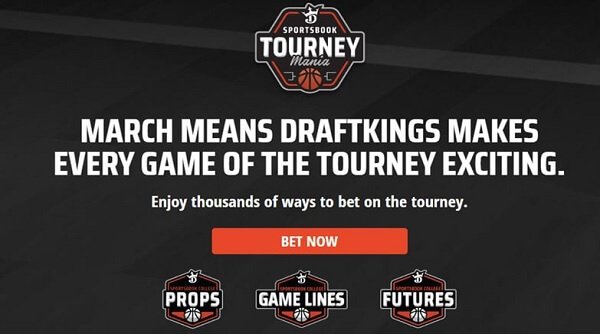 Another prominent free-to-play contest is the prediction quiz. This type of game gives users a set amount of money that they must bet on numerous yes or no propositions. Once the quiz finishes, you keep any winnings you have left.
Last but not least, there are also quiz contests that involve a series of questions that escalate in difficulty. If you submit a wrong answer, you are eliminated from the competition. Once the series is over, any players who have answered all of the questions correctly split a predetermined prize pool.
It must be said that the chance of winning any money in one of these free play contests can be low. There is a lot of luck and chance involved. As these contests qualify as sweepstakes, it means you will be playing against more people. Consequently, even if you live in a state with legal sports betting, you will still have to overcome players from most states in the country, irrespective of the legal status of sports betting.
Free Bet Rewards
A free bet is another type of free-to-play sports wager. There will be sportsbook bonus codes readily available to use when you first register for an account. Additionally, a sportsbook will offer free sports bets of a certain value if a player meets specific wagering requirements. However, in a lot of cases, the requirements or conditions for this type of giveaway are simply to register for an account. These types of bets are also referred to as no deposit bets.
Social media plays a big part in marketing campaigns these days. With that being said, a sportsbook may decide to give away some free bets if you like and share one of their posts on your Facebook feed. Or, you could retweet and comment on Twitter.
Whatever you do to claim your free bet, remember it is a non-transferable voucher that you can only use on particular types of bets. The sportsbook is likely to mandate that you place your wager on bets where there are no clear favorites to win. Additionally, you can't cash out your free bet voucher. You must use it for a bet, and if you don't use the full face value of the bonus, you will lose the remainder. Nevertheless, free bets are an excellent way to build your bankroll risk-free. If you want to play free, make sure you take advantage of these offers.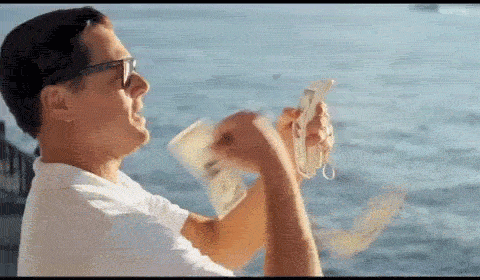 Free Betting events to watch out for
During the year, each sports betting app listed on this page will have special games and offers to coincide with major sporting events. Sports fans will have plenty of events to choose from, whether you are a fan of soccer and follow the Premier League or prefer to keep it close to home by following the NFL or NBA.
For example, if you are a keen NFL fan, there will bet betting odds and promos that will revolve around a regular NFL game or NFL week of games. The biggest NFL event there is, the Super Bowl, will also have lots of games and bonuses attached to it. This also applies to big games in college football and the NBA playoffs.
If you are in search of betting tips before placing any sports bet or qualifying bet, we would suggest keeping your eyes peeled for any free games or offers as they typically can lead to you making money without risking any. Whether it is a sports betting bonus or a casino bonus, online gaming sites will keep their promotions and free games tabs updated to keep their customers engaged and coming back for more.
You should also check your emails or social media for any free bet promo code offers you may receive from your chosen betting site. If you haven't used the platform in a while, it is likely you will be invited to try some free games as a way to get you back on the site and betting again. Ultimately this is beneficial for the player as they will get access to some free cash or free bet credits.
Free Play Industry Is Growing
In addition to the major sportsbooks, brands such as Monkey Knife Fight, Sportcaller, and PrizePicks are fantastic options. None of these is a standalone sports betting site, but the games are very similar in look and feel.
One company, in particular, Monkey Knife Fight, has seen a surge in popularity in recent years. They are a Daily Fantasy Sports operator that has a unique approach by offering games based on player props. The platform allows customers to choose from a list of betting matchups that have been created by the operator and can determine how much money they are willing to bet.
Monkey Knife Fight is currently available in over 30 states, and PrizePicks is available in over 30 states also.
Is Online Sports Betting Legal in my State?
One of the benefits of playing free sports betting games is that you can test the waters of gambling online to see how it works without the initial pressure of playing for real money. If you want to sign up to any of the sportsbooks we have listed above, you must be located in a state that has legal online sports betting. The states where it is legal to wager online are listed below.
Arizona
Colorado
Connecticut
Delaware
Illinois
Indiana
Iowa
Louisana
Maryland
Massachusetts
Michgian
Mississippi
Montana
Nevada
New Hampshire
New Jersey
New York
Ohio
Oregon
Pennsylvania
Rhode Island
Tennessee
Virginia
West Virginia
Wyoming
If you want to get involved in sports betting and are in any of the above states, sign up for a new account today and claim your welcome bonus.