Gamble USA strives to improve your online gambling experience. We aim to help you play safely, make informed decisions when gambling, and increase your betting knowledge through our guides.
We adhere to strict editorial integrity; our content may contain links to products from our licensed & legal US partners.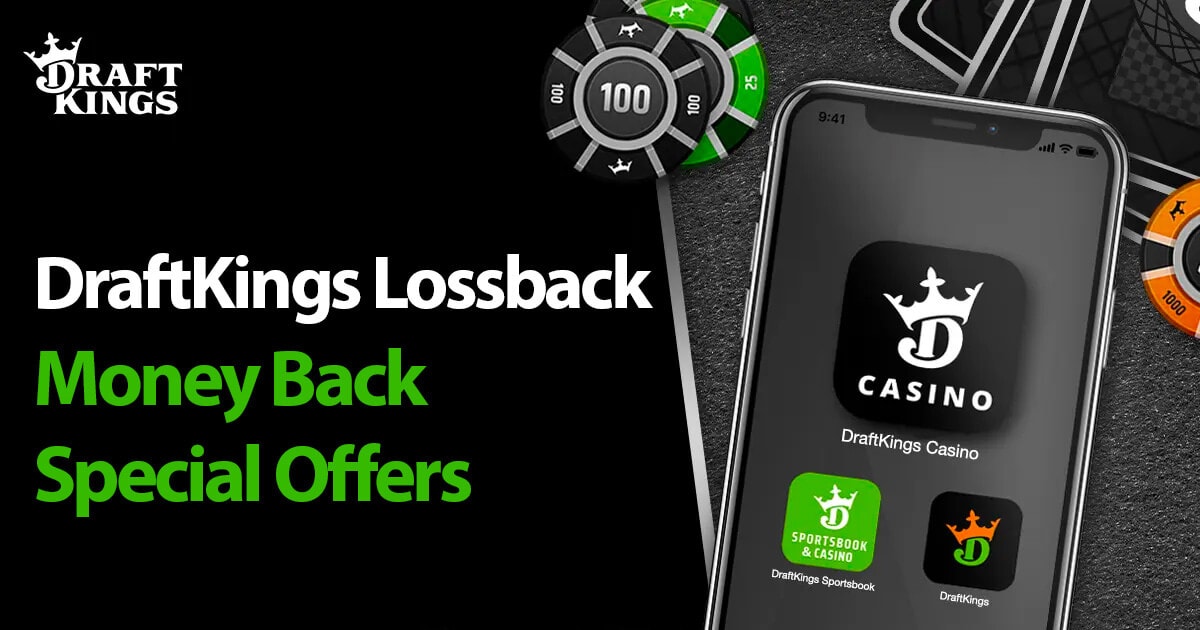 The DraftKings Sportsbook is one of the top sportsbooks in the United States because of its great betting options, user interface, and promotions for its new users and existing ones. Bettors around the country had taken advantage of placing wagers on DraftKings using its phenomenal promotions when the sportsbook opened its virtual doors in 2018 in New Jersey.
The New Jersey Division of Gaming Enforcement was one of the first gaming enforcement agencies in the country to provide online gambling for their constituents by allowing online sportsbooks subject to regulatory licensing. By changing state laws early on, New Jersey became one of the pioneers of mobile sports betting and has been a shining example of the states to follow.
Fast forward four years and hundreds of different types of promotions, and you will notice one promotion the DraftKings Sportsbook has continued to use; money-back specials. Money-back specials, or loss-backs, are a form of promotion that provides the user with a free bet if the bet loses but also meets a specific criterion.
What is a DraftKings Money Back Special Offer?
Up To $1,000 Deposit Bonus
21+. T&C Apply
21+. T&C Apply
The best sportsbook
Amazing odds & offers
Awesome betting app
If that basic description of money-back specials was not enough and you're still confused, let me explain. Money-back specials are a unique promotion from an internet gaming operator that allows users to get a free bet, but only if their bets lose.
These specials will have a specific criterion based on the type of bet and the sports you're placing the wager on. For example, a recent NFL game loss-back special run by DraftKings was bet insurance for first-touchdown scorers if that player scores later in the game.
Many times, loss-back specials feature criteria of your initial bet. For example, in the case of an NBA loss-back special requiring a three-leg same-game parlay to be placed DraftKings, the criteria will be something close to two of the legs needing cash to qualify.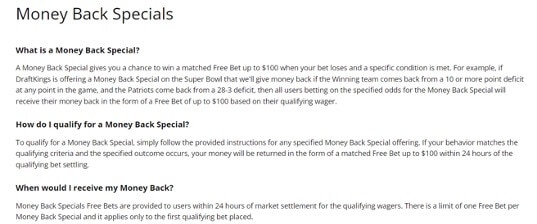 How to qualify for a DraftKings Lossback
All money-back specials are different, so always read the terms and conditions before placing your qualifying bet to be sure that you're following the rules. Often, they will have a minimum odds requirement in accordance with the casino, be on games that are fair and operate correctly (meaning they can be canceled if there's a push), and will only payout if you lose your initial bet and not if you win it.
If your initial bet wins, you forfeit your site credit and can keep your prize money to use on more options down the line! If you want to opt-in to these bonuses on the DraftKings Sportsbook, click opt-in on the promotion, select your wager, then apply that bonus to the bet slip (see below).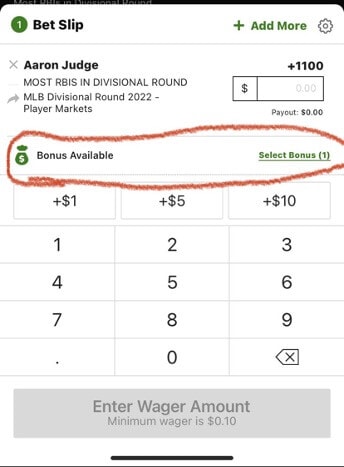 Specials like this range from futures bets on the Super Bowl to a point-spread bet on a big matchup NBA game. Remember, this is not a deposit bonus; there's no need for promo codes to obtain these promotions.
How much money can I get back?
The money you get back is based on how you play the bet. Essentially, you get what you put in worth up to a certain dollar amount. As of right now, the information page on the DraftKings Sportsbook for money-back specials says $100; however, the most recent first bet insurance only went up to $50.
As I mentioned, read the terms and conditions carefully to see how much the free bet will be worth. Of course, you are still able to bet more than the potential maximum free bet you may receive, but the rest of your money won't come back in a free bet.
When is Money Lost Credited Back by DraftKings?
Money-back specials are similar to risk-free bets and will be added to your account about 24 hours after the bet ends and is processed, not at the end of the event. If the game ends and it takes two hours for the bet to process and cash (or, in this case, lose), your free bet will be available 24 hours after those two hours.
Can I Withdraw after a DraftKings Lossback?
The short answer is whether you want to withdraw your winnings or just withdraw the loss-back free bet. A free bet cannot be withdrawn from DraftKings; however, the prize from free bets on any sport can be withdrawn 24 hours after the bet cashes.
If you have trouble withdrawing your money from your account, contact customer service through the app or website and talk to someone to clarify the situation. If you try to withdraw before the 24-hour period ends, you will likely run into these issues, so give it time.
Other DraftKings Bonuses & Free Bets
The DraftKings Sportsbook has one of the best welcome bonuses from major sportsbooks because rather than being a sizable risk-free bet, it's a deposit bonus. If you're new to DraftKings, click the link here and set up an account to receive a 20% deposit bonus worth up to $1,000!
A deposit bonus gives you bonus cash based on your first deposit, meaning that you will need to remember to make a sizable deposit your first time.
Up To $1,000 Deposit Bonus
21+. T&C Apply
21+. T&C Apply
The best sportsbook
Amazing odds & offers
Awesome betting app
Ongoing promotions include, but are not limited to, the following:
Odds Boosts – Odds boost promotions are featured events that have boosted odds for a specific bet. These promotions range from standard

moneyline bets

to premade same-game parlays with boosted odds for a bigger bang for your buck.
Risk-Free Bets –

Risk-free bets

are money-back specials without the need to fulfill any criteria. This means that no matter if your bet loses, you will receive a free bet of equal value (up to the risk-free bet max). These promotions must be opted into; then, you must choose the bonus from the bet slip.
Odds Modifiers – Odds modifiers are very similar to odds boosts; however, they allow users to create their own bets and receive a bonus to their odds. For example, currently, DraftKings is running a 100% profit boost on any NFL

same-game parlay

. To receive this bonus, opt-in to it on the promotions page and then add it to your bet slip under the bonuses tab.
Free-to-Play Pools – Free-to-play pools are enjoyable and can be accessed through the promotions page! These pools allow users to make picks against thousands of other users to win money from an overall prize pot. The pot is split between all the winners; however, they can be a huge payday! And they're free, so checking them out won't hurt!
DraftKings Lossback FAQs
What is a Lossback Bonus?
Lossback bonuses are a popular type of casino offer. These are where a casino will give you a certain amount of cash if you lose money playing their games.
Can I find DraftKings Lossback bonuses on Reddit?
While Reddit can be very helpful for DIY and unbiased opinions on certain topics, it is not ideal when looking for a sportsbook bonus or official information for DraftKings Sportsbook. There is a dedicated DraftKings page on the lossback bonus, and some random threads on Reddit, but in our guide you can find links to qualify and also learn how it works in detail.