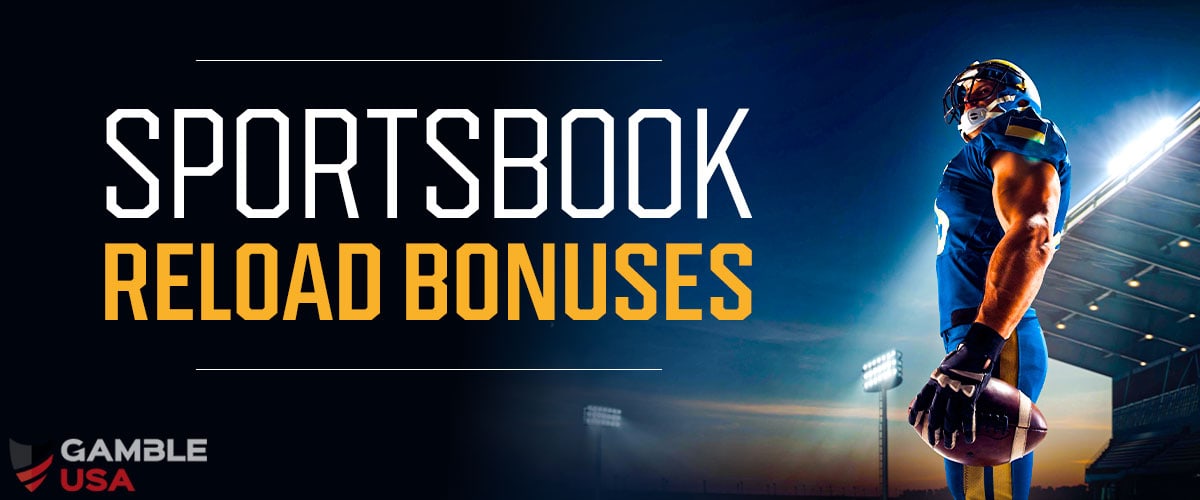 Most sports betting sites offer ongoing promotions such as odds boosts, risk-free bet offers, and free bet promotions; however, the best offer reload bonuses. If you're not yet familiar with reload promotions, one of the best sportsbook bonuses available, let me explain.
A reload bonus is a form of promotion given to existing sportsbook users for making deposits into their accounts. These are one of the best sportsbook bonuses in the business that can range from a 10% deposit match bonus all the way up to 100% deposit match bonuses. They should be taken advantage of by all sports bettors, especially those that tend to stick to one online sportsbook.
Reload bonuses are vital to creating a tight-knit community of sports bettors that stick to one online sportsbook when so many are offered. If you want to know more about reload bonuses, read below for the best offered in the U.S., why they are considered the best sportsbook reload bonuses, how they work, the different types, and the different general terms and conditions.
Best Reload Bonuses on US Betting Sites on November 2023
While many online sportsbooks feature reload bonuses as a promotion, not all of them are the same, and the following five sportsbooks have the best of the best.
Below I will discuss each sportsbook and its online betting bonuses, including promotions that aren't reload bonuses. I will also reference the sign-up bonus for each sportsbook and how to obtain it when signing up for an account.
#1 PointsBet Sportsbook Reload Bonuses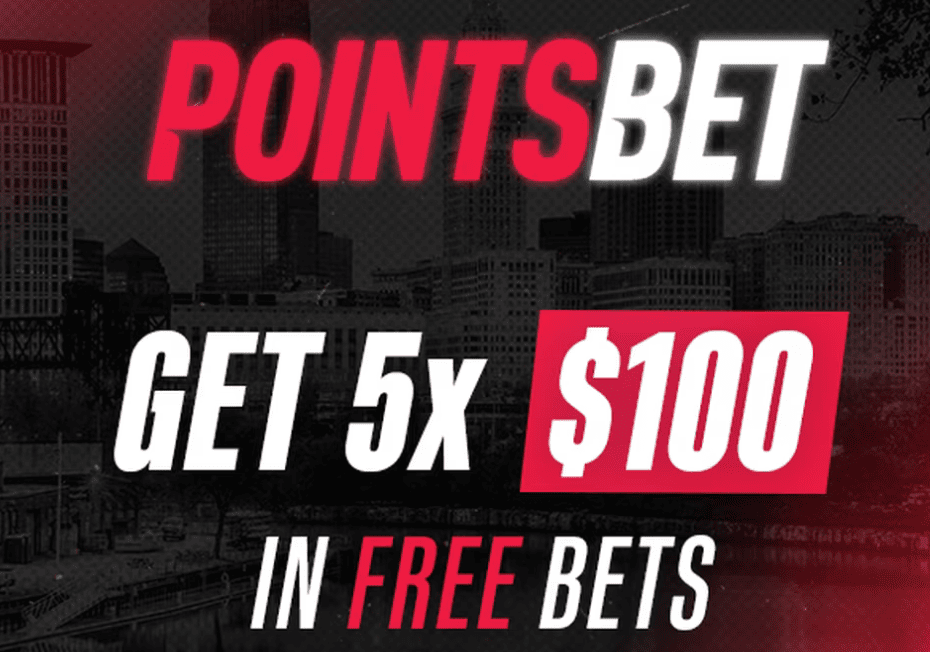 The PointsBet Sportsbook has some of the best betting promotions in the industry, including odds modifiers, risk-free bets, free bet bonuses, and even reload bonuses. PointsBet is available throughout the country in over 10 states and growing. The list of PoinstBet states is currently CO, IL, IN, IA, KS, MD, MI, NJ, NY, OH, PA, WV, and VA.
PointsBet is so high on the list because it has several ongoing reload bonuses that provide the user risk-free or even free bets for placing a certain number of bets on specific events. The PointsBet Sportsbook features deposit reload bonuses rarely; however, when it does, they are generally 50% or more and worth up to $250.
The PointsBet Sportsbook betting site features one of the best risk-free bet bonuses in the industry, giving new users two risk-free bets worth up to $2,000! To claim this offer, click the PointsBet Sportsbook promo code "GUSA" and complete the registration process.
#2 FanDuel Sportsbook Reload Offers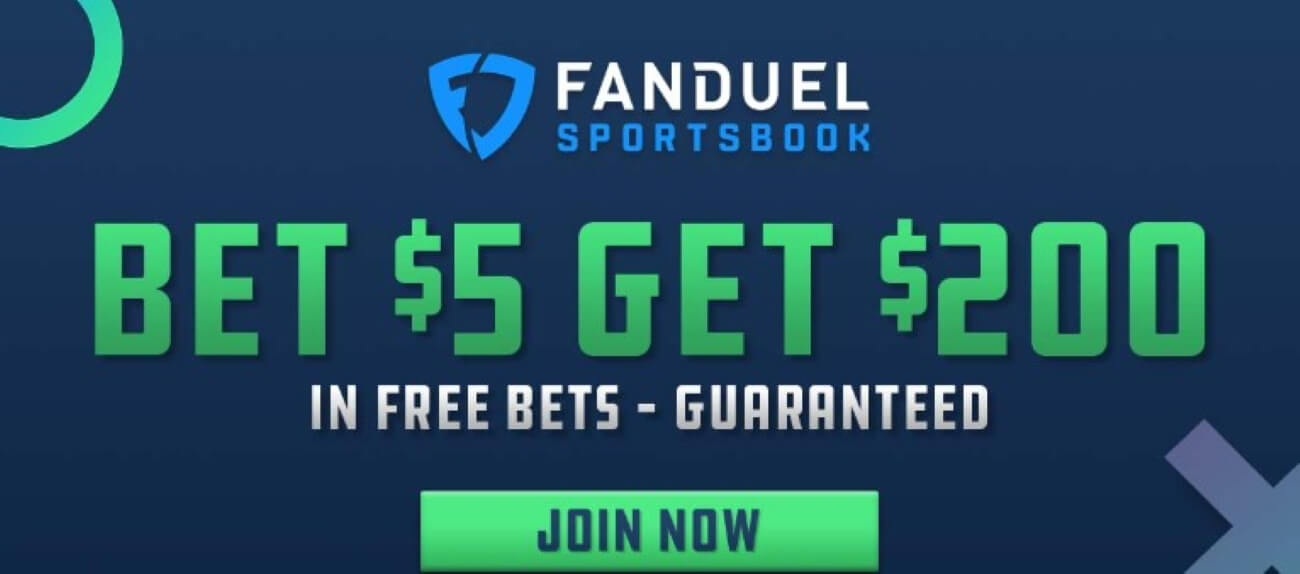 FanDuel is the largest online sportsbook in the country and features tons of promotions to keep their existing players happy. These different promotions range from risk-free bets to odds multipliers to even reload bonuses. FanDuel sportsbook states currently include AZ, CO, CT, IL, IN, IA, KS, LA, MD, MI, NH, NJ, NY, OH, PA, TN, VA, WV & WY, with more states on the way in the coming year.
The reload bonuses from FanDuel are generally sent through emails individually to users; however, it will sometimes feature them on the app. The bonuses range based on how much you use your account (anywhere from a 10% deposit match bonus to a 100% deposit match bonus). Still, if you opt-in and use the promo codes when applicable during the deposit process, you can receive a hefty amount of bonus money to help fund your online sports betting fun.
The FanDuel welcome bonus is another risk-free bet bonus, but this time is only worth up to $1,000. New users will not need to use a promo code during the registration process; however, they will need to click the link here to start the registration process to get this offer (no promo code necessary).
#3 DraftKings Sportsbook Reload Bonus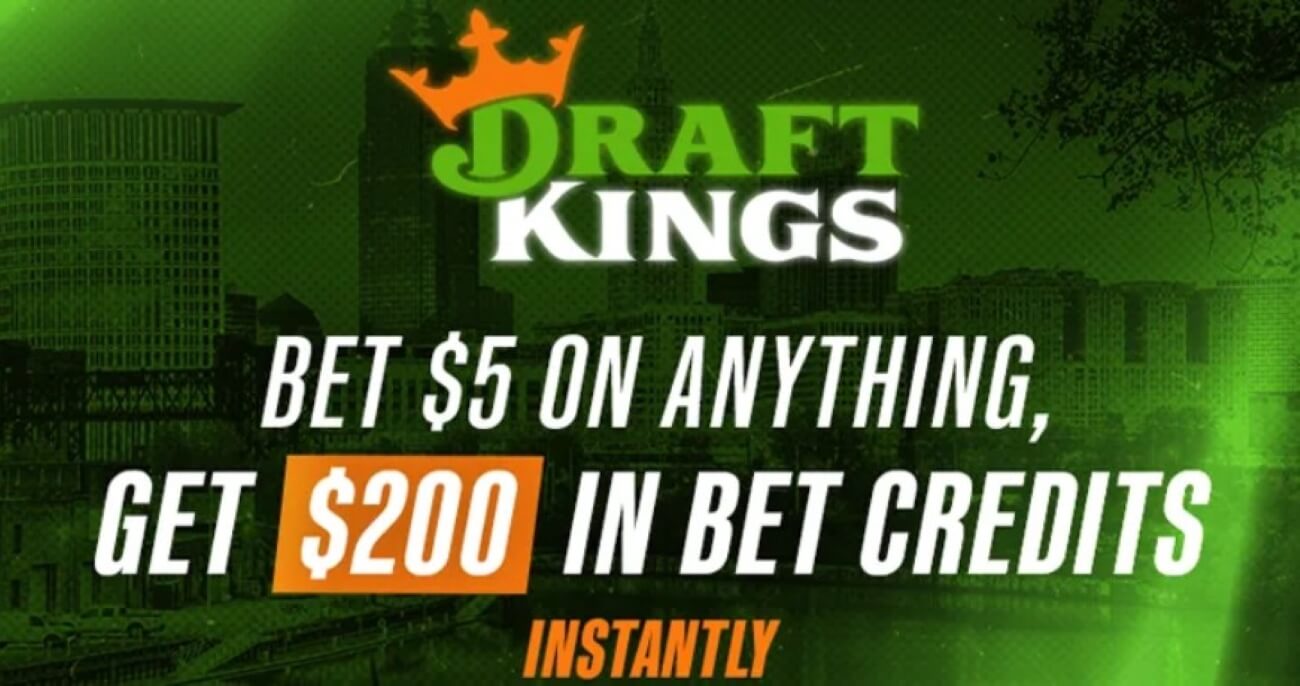 The DraftKings Sportsbook, my personal favorite, is one of the best sportsbooks because of its great ongoing sportsbook promotions. DraftKings is available in several states, including AZ, CO, CT, IL, IN, IA, KS, LA, MD, MI, NH, NJ, NY, OH, PA, TN, VA, WV & WY.
The DraftKings reload bonus is a 20% deposit match worth up to $500 after your initial deposit and bonus have been claimed. Users must enter promo codes during the deposit process to claim these bonuses. That's unlike the free bets coming from DraftKings Lossback bonuses, credited automatically if you qualify.
The DraftKings Sportsbook's first deposit bonus is similar to a reload bonus; however, it is exclusive to new users of the platform. The 20% deposit match bonus worth up to $1,000 can be claimed by clicking the link here and registering for an account.
#4 WynnBET Sportsbook Reload Promotions
The WynnBET Sportsbook is the first on the list sponsored by a Las Vegas casino and features competitive odds and solid ongoing sports betting promos. While most of its bonuses consist of a risk-free wager, it also has some reload bonuses.
The typical WynnBET Sportsbook reload bonus can be obtained by entering promo codes during the deposit process and can range from a deposit match bonus to a free bet offer. The deposit match bonus that is most seen is a 50% bonus worth up to $500, one of the largest amounts on the list.
The WynnBET Sportsbook welcome bonus is unlike any other on the list because it gives new users who make a qualifying $50 bet receive $200 in free bets. Get this offer by clicking the link here and signing up for an account!
#5 BetMGM Sportsbook Reload Offers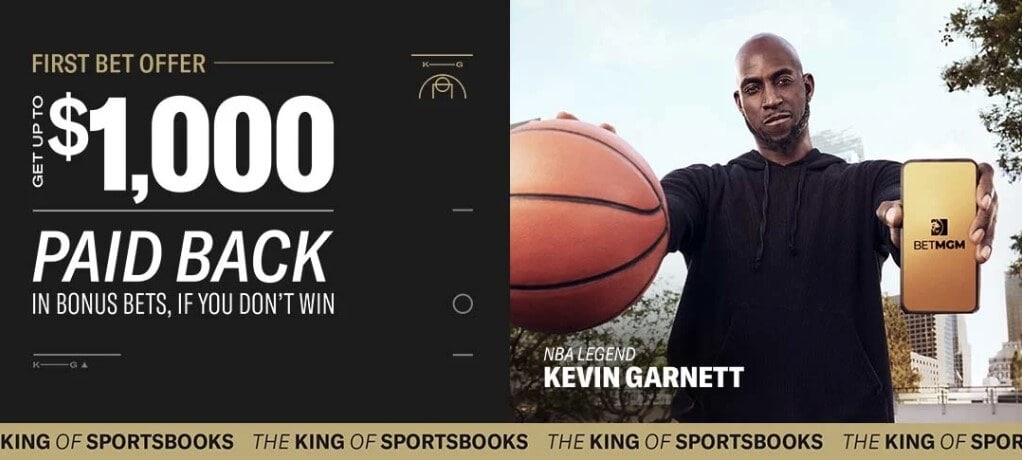 If you're not living under a rock, you must have seen one of the thousands of advertisements for the BetMGM Sportsbook in the past few years because it's one of the most advertised sportsbooks on television. BetMGM sportsbook states include AZ, CO, DC, IL, IN, IA, KS, LA, MD, MI, MS, NJ, NV, NY, OH, PA, TN, VA, WV & WY, with more states due to add BetMGM soon.
While reload bonuses are not weekly, they will be featured every so often on weekends, although they won't be for more than $25. The most common deposit bonus offer from BetMGM is a 100% match worth up to $25 (a minimum deposit amount of $10 required).
The BetMGM Sportsbook features a welcome bonus of a risk-free bet worth up to $1,000, the same new user bonus as FanDuel. To claim this bonus, click the link here and use the promo code "GAMBLEUSA" during the registration process.
Why Are the Above Highlighted as the Best Reload Sportsbook Bonuses?
There are a few reasons the sportsbooks listed above have the best sportsbook reload bonuses in the industry. The two main reasons are that they feature either the highest value reload bonuses or the most frequently occurring reload bonuses.
For example, BetMGM only has a reload bonus worth up to $25, but the bonus frequency is much higher than any other on the list. At the same time, the WynnBET Sportsbook reload bonus contains a 50% deposit match bonus worth up to $500, which isn't offered as often.
Another reason is that reload bonuses are not as common as most other promotions, meaning that not every online sportsbook offers deposit bonuses or free bets for existing users. While some do, only the top-tier sportsbooks have these promotions to keep their users betting with them and not their competitors.
How a Reload Sportsbook Bonus Works
All the reload bonuses featured on any of the sportsbooks above are for existing users who have already made their first deposit. These promotions will sometimes require promo codes (that may be sent to users via email); however, they will sometimes also be featured on the promotional tab of the sportsbook app you're using.
For example, the typical DraftKings reload promotion is a 20% deposit bonus worth up to $500, meaning that an existing user receiving this bonus would need to deposit $2,500 to receive the maximum amount of bonus money in $500. DraftKings and many other online sportsbooks require unique promo codes during the deposit to receive these bonuses.
If you're looking to claim one of these bonuses, follow the steps below:
Go to the promotional page on your sportsbook. Or enter promo codes from your email on the deposit page
Find the reload bonus from the list of promotions and select it by either opting in to the bonus on the promotions page or by using its promo code on the deposit page
Make the minimum deposit (generally at least $10) while using the promo code if necessary
Receive free bet credits from the sportsbook
Remember to read the terms and conditions of each reload bonus because they will vary based on the type and amount of the promotion. If you want to know more about the possible terms and conditions, continue reading below for more information.
Reload Sportsbook Types
While most online sportsbooks have a deposit match for reload bonuses, many use free bets or bet insurance as a go-to reload promotion. Bet insurance is the same as a risk-free bet and is one of the most common forms of promotion on any online sportsbook.
If the promotion isn't a deposit bonus, it will require specific actions, such as a minimum number of bets and money that needs to be wagered to receive the free bet or odds modifier bonus.
Reload Deposit Bonus
As mentioned above, a reload deposit bonus requires a user to use a promo code during the deposit process or by opting in to a promotion and making a qualifying deposit. Deposit bonuses vary on the percentage of the match and can range from 10% of your deposit to a full 100% match!
Remember to read the terms and conditions of these deposit bonuses to receive the maximum bonus because most of them require a minimum playthrough amount within a certain period of time before the bonus money becomes available to use. Each bonus requirement will need to be met before the user can use the bonus money or withdraw winnings from their account.
Free Bets
Online sportsbooks such as PointsBet and DraftKings feature free play promotions that can be earned in several ways based on the primary betting markets of the time. For example, users who receive free play bonuses on bets other than an initial wager will likely need to place wagers on specific leagues, like the NFL.
Reload Cashback Bonus
Cashback reload offers are one of the rarest forms of sports betting bonuses given to users because of their overall value. Cashback sports betting bonuses are bonuses given to users by the sportsbook to let them get some of their losses back.
Generally, cashback bonuses are a percentage of your losses (typically 20%-30%) over a period of time (12-24 hours) that is refunded back into your account balance. Sometimes, sportsbooks will also have this offer on deposits; however, it is typically on losses.
These bonuses are rare because the cashback bonus does not come in the form of free bets but in the form of liquid cash that users may withdraw from your account at any time.
Odds Boosts
Odds boosts are one of the most frequently occurring bonuses in the online sportsbook industry and are on a wide variety of sports and types of bets on almost every available bookmaker. Rather than a risk-free bet, sportsbooks offer modified odds on different events and bets to give users more bang for their buck on select choices.
For example, The PointsBet odds boost page (pictured above) features several boosts on everyday bets, from straight moneyline bets to prop bet parlays.
Sportsbooks will also allow users to use odds modifiers on bets that they choose on specific sports or events. These types of bonuses take the bet you've chosen and boost it by a certain percentage to give the users more winnings.
For example, DraftKings is running a 50% odds boost on same-game parlays for Thursday Night Football, meaning that if my same-game parlay had odds of +1000, they would be boosted to +1500.
Reload Risk-Free Bets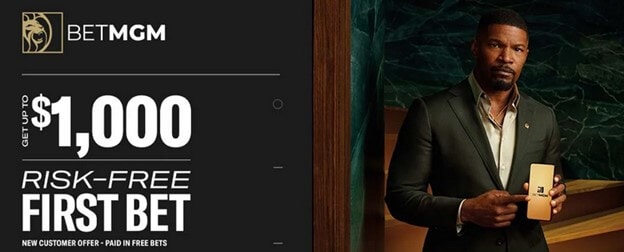 Risk-free bets are a traditional form of reload bonuses that sportsbooks provide their users because it is still possible for the user to lose money! Reload risk-free bets are bet insurance given to users for making a deposit or bet that meets the sportsbook's terms and conditions of the bonus.
The terms and conditions of a typical risk-free reload bonus generally feature a deposit minimum and maximum to receive the promotion. After you've received the promotion, claim the bonus from the promotions page and place a qualifying bet (risk-free bets have minimum odds requirements) with a maximum stake of what the bonus is worth (you may have to activate the bonus from your betslip). You'll receive a free bet worth up to your initial bet if it loses. This offer might be instead referred to as parlay insurance, acting similarly for specific bet types.
Main Terms and Conditions with Reload Offers
Terms and conditions for each promotion will vary based on the promotion and the sportsbook; however, they generally all feature a few defining characteristics. This section will break down the terms and conditions of bonus promotions by their bonus codes, their qualifying deposits, the season/day/time, the minimum amount needed to obtain the bonus, and the applicable markets and sports.
Bonus Code
Some reload offers will require bonus codes; however, some will not. Be sure to read every promotional offer you see to determine if a promo code is needed during the deposit process to claim the bonus.
Qualifying Deposit
If you're making a deposit that counts towards a reload bonus, be sure to make a qualifying entry to receive your bonus! The minimum sports betting deposit for most reload bonuses is $10, while the maximum bonus depends on how frequently and much you spend on your account on the sportsbook.
Season/Day/Time
The season, day, and time will sometimes determine the bonus provided by a sportsbook because they generally offer promotions along with the current popular sports in session. For example, there are several promotions for existing users that bet on Football to celebrate the beginning of the regular season.
Check the reload promotion's terms and conditions to see when their offers will expire; some may expire after only one week.
Minimum Amount
The minimum amount in the terms and conditions refers to either the minimum deposit required to earn a specific bonus or the minimum odds required to earn a specific bonus. For example, the BetMGM reload bonus features a 100% deposit bonus of a minimum of $10 and a maximum of $25.
After this bonus money has been claimed, the user will need to spend five times the bonus amount before it becomes available (for most sportsbooks).
Applicable Markets & Sports
As mentioned in the season/day/time section, some reload bonuses require users to place bets on specific markets or sports to earn a specific bonus. For example, DraftKings offers an odds modifier bonus on select NFL games during the football season.
The applicable markets will change based on the sport that is most popular/significant at the time.
Get More to Bet Every Week with these Reload Bonuses!
If the bonuses above have piqued your interest, be sure to sign up for these sportsbooks using our links and promo codes, then remember to find all of their reload bonuses after you're already an existing user. Be sure to check your email; online sportsbooks typically send these forms of promotions to your email via promo codes to use when making a deposit.
If you're not sure of the sportsbooks with the best reload bonuses, check the list above for more information on the different types of popular reload promotions. Always read the terms and conditions before opting into the bonus, or else you could miss out on receiving your bonus!