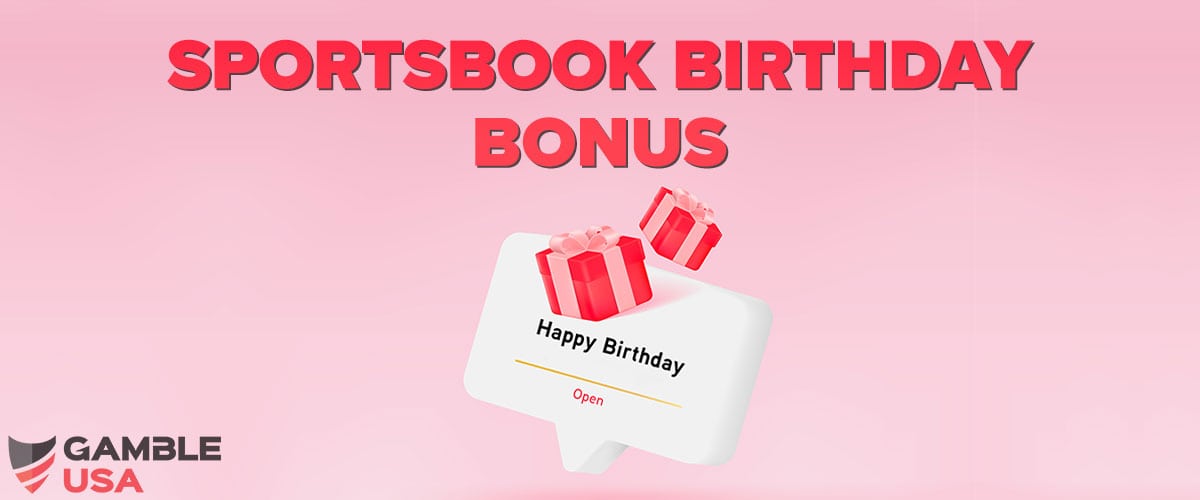 Several online sportsbooks in the US offer fantastic birthday bonuses, making your special day even more exciting.
In this guide, we'll explore the types of birthday betting bonuses, how to redeem them, and some tips on how to win real money with your birthday bonus.
Whether you're new to sports betting or a seasoned pro, these bonuses can inject that extra dose of excitement into your special day.
What Online Sportsbooks Give Birthday Bonuses?
Birthday bonuses are rarely advertised in the operators' promo pages. We've analyzed the ones covered in sportsbook rewards programs, but you are better off checking with the support team when your birthday draws near.
🥇Caesars Sportsbook


Customers using Caesars Sportsbook are automatically enrolled in the Caesars Rewards program, which offers a wide range of opportunities to redeem bet credits. The program is structured into different tiers, each offering its own set of valuable birthday bonuses and rewards.
Gold Tier: Starting here, you receive a $5 bonus bet during your birthday month, enjoy discounted hotel stays, and have the opportunity to earn a free night in Las Vegas for every 5,000 tier credits accumulated in 2023 (up to 7 nights). Plus, you gain exclusive pre-sale access to select shows and discounts at specified restaurants and shopping venues.
Platinum Tier: Progressing to Platinum, you not only retain all Gold benefits but also gain monthly bonus bets, the ability to share credits with a friend, complimentary valet service at select destinations, and the added advantage of tier status matching with Wyndham Rewards.
Diamond Tier: In addition to Platinum perks, you receive a $100 celebration dinner at a Caesars destination, enjoy a 15% discount on suites, waive resort fees during hotel stays, receive two free nights at Caesars Palace Dubai, secure guaranteed room availability with 72 hours notice in Las Vegas, and enjoy a 20% discount at casino gift shops.
Diamond Plus Tier: Members enjoy all the previously mentioned rewards, with a bonus of complimentary access to the VIP Laurel Lounge and exclusive 20% discounts on select cruise line vacations.
Diamond Elite Tier: Stepping into Diamond Elite territory, you receive all the aforementioned rewards along with a $600 airfare credit to Las Vegas and a monthly $75 in bonus bets.
Seven Stars Tier: The apex of Caesars Rewards, the Seven Stars tier, bestows upon you all the benefits from prior tiers. It also includes exclusive annual retreats to Caesars Rewards destinations, a memorable $500 celebration dinner, invitations to signature events, a free voyage with Norwegian Cruise Line, and an array of exclusive rewards.
🥈BetMGM Sportsbook


Playing with BetMGM, whether online or at an MGM Resorts location, transcends mere amusement; it's a journey of accumulating credits that fuel an ascent through tiers of loyalty, unlocking fantastic birthday bonuses and other rewards.
There are five tiers to aim for, each offering a better birthday bonus. You get a free $5 birthday bet even at the Sapphire tier. As you progress, the rewards get more generous. Pearl tier gives you $10, Gold offers $25, Platinum delivers $100, and for the elite few who attain the pinnacle Noir tier, a princely $200 birthday bonus awaits on your special day.
Make sure your birthday is registered with BetMGM, and keep an eye on your inbox for extra surprises on your special day.
🥉BetRivers Sportsbook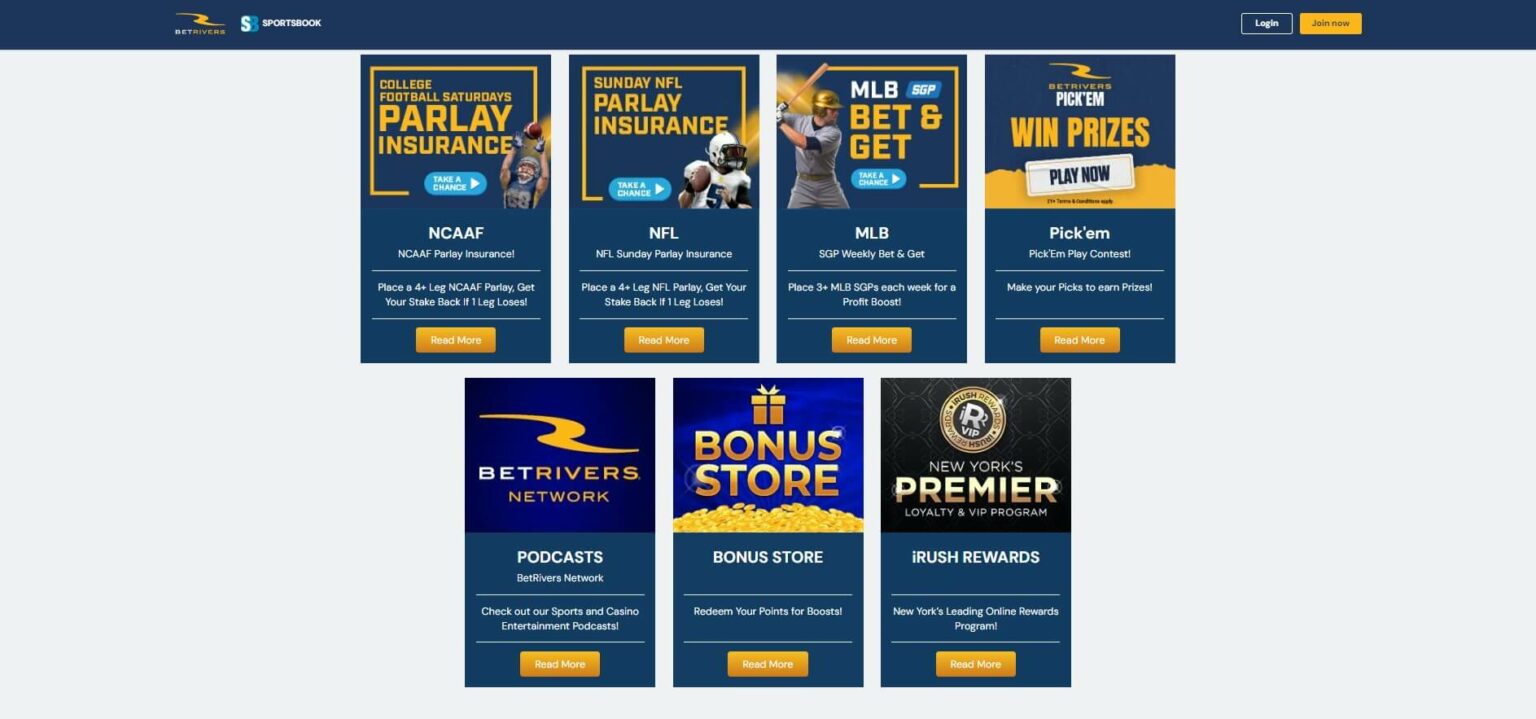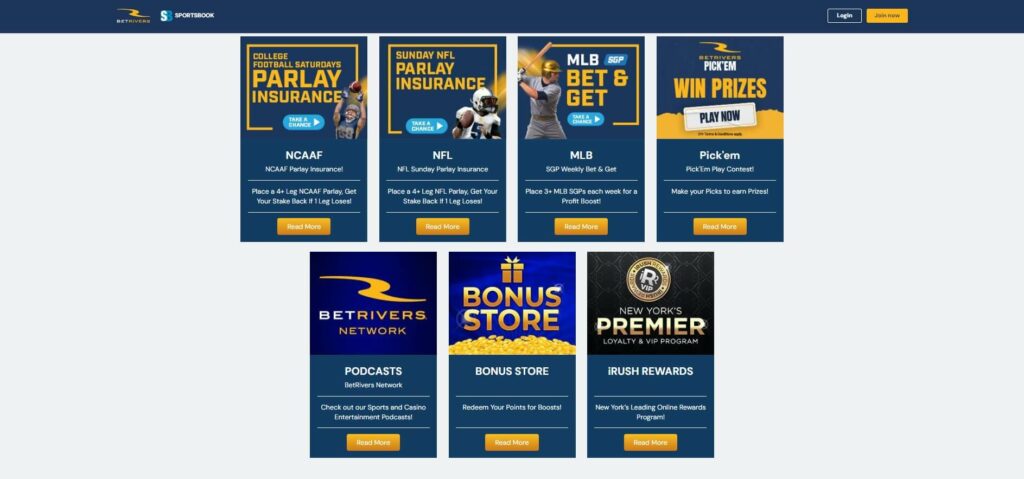 In line with the previously mentioned online sportsbooks, the BetRivers Birthday Bonus exclusively awaits iRush Rewards members who accumulate a sufficient number of Loyalty Level Points via real money wagers.
VIP Players at levels 7-11 are entitled to a special Birthday Bonus. The specific nature of the gift, its details, cost, and distribution date are determined by BetRivers.com management and can come in the form of a Birthday Scratch card or Bonus Money offer.
The Birthday Bonus Money you receive is reserved for sports betting and is subject to a 1X play-through requirement. To meet this requirement, your bets should be on games or events with odds of -200 or longer and any positive odds will count as well.
Birthday Sportsbook Bonus Explained
Birthday bonuses are a tried-and-true tactic employed by numerous sportsbooks to inspire purchases and cultivate customer loyalty. These rewards can range from complimentary items or discounts to personalized gifts and exclusive promotions.
The core concept behind these birthday bonuses is to demonstrate appreciation, especially to registered members, while simultaneously encouraging increased engagement and spending.
By offering valuable rewards to customers on their special day, sportsbooks can form a positive bond with their players, potentially leading to greater customer satisfaction and loyalty. However, the effectiveness of these initiatives can fluctuate depending on factors such as the nature of the rewards, and the target players' relevance to the sportsbook's offerings.
Types of Birthday Betting Bonuses
While exploring the world of sportsbook birthday bonuses we found four major types:
Deposit bonus
These bonuses, a mainstay in online casinos where they first gained popularity, operate through a deposit matching system. This birthday bonus generally comes with a minimum deposit requirement and is set at a predetermined percentage, which can range from 50% to 300%.
Let's say you decide to deposit $100. In this scenario, you may receive an additional $100 in bonus funds courtesy of a 100% deposit match bonus. However, it's important to keep in mind that these birthday bonus funds must meet specific betting requirements before they can be withdrawn.
No deposit bonus
Typically, no deposit bonus amounts are modest, around $5 or $10. The reason for this is that it's more challenging for betting platforms to retain users when no initial deposit is required. Even if you manage to win with this type of birthday bet, you'll likely need to wager your winnings multiple times to meet the requirements for withdrawal.
Bet credits
This is the simplest form of a birthday bonus. With free bets, you can place a wager for a specific amount of money, and the sportsbook covers the stake of the bet.
However, these often come with a drawback compared to cash bonuses. When you win with a bet credit, there is a possibility you only receive the profit from the wager and not the original stake. For instance, if you use a $25 birthday bet credit on +100 odds, your payout would only amount to $25 in profit, not the full $50 ($25 stake + $25 profit).
VIP scheme and loyalty programs
These sports betting schemes and programs are designed to reward bettors based on their betting activity. As bettors place wagers, they can earn rewards points and credits, allowing them to advance to different status tiers and unlocking bigger and better birthday bonuses
How to Redeem a Birthday Bonus
When you create your account at a sportsbook, chances are you provided your date of birth. This simple step allows most sportsbooks that offer free birthday bonuses to know when your special day is approaching. As your birthday draws near, they'll typically send you an email featuring a tailor-made bonus offer, often accompanied by a birthday bonus code or a convenient link. To claim your bonus, you only need to use the provided birthday bonus code from that email.
However, it's worth noting that not all sportsbooks have automated birthday messages in place, especially those massive platforms with tens of thousands of daily users. In such cases, it's advisable to check the Terms and Conditions of the birthday bonus promotion on the official website. Some may require you to reach out to customer support to initiate the birthday bonus claim.
On your actual birthday, many sportsbooks with birthday bonuses will pleasantly surprise their players by automatically granting them a bonus. It's a delightful way to celebrate your special day in the world of online gaming.
Sportsbook Birthday Promo Rules & Requirements
It's of utmost importance for players to fully comprehend the wagering requirements associated with their birthday bonus before diving into their favorite games. To find all the details about these requirements, players can head to the sportsbook's terms and conditions section or simply contact customer support.
A common requirement is the number of times a player must bet the birthday bonus amount before being eligible to withdraw any winnings. The rules can vary, with some online sportsbooks requiring players to wager the birthday bonus multiple times, while others impose none at all.
Online sportsbooks often impose restrictions on the betting markets where the bonus can be utilized. This could mean you're constrained to wagering on particular teams, sports, or specific bet types like moneyline or Over/Under.
Another commonality in birthday bonuses is the limited timeframe most sportsbooks provide for claiming your bonus, typically falling within the 7-14 day range. Should you fail to seize your birthday gift within this allotted period, it will simply slip through your fingers.
Furthermore, you're likely to encounter a minimum odds requirement, a prevalent stipulation on bonuses. Sportsbooks generally discourage betting on heavily favored options to fulfill your rollover requirement, so they set minimum odds to ensure a more favorable balance for their end.
Tips to Find the Best Sportsbook Birthday Bonuses
As mentioned earlier, most birthday bonuses come with wagering requirements. Understanding these requirements is essential when finding the best birthday bonus around. These requirements can be a manageable task, or they might prove to be quite challenging to fulfill. It's best to keep a lookout for the former because failure to meet the wagering requirement can result in missing out on the full potential of the bonus or even, in some cases, receiving no benefits at all.
Pay attention to the minimum odds. These bonuses usually come with minimum odds of -200, anything longer is considered unfavorable.
The birthday bonus timeframe plays a significant role as well. Most sportsbook or online casino birthday bonuses have a limited shelf life. Do you have to wager your bonus within your birthday week, your birthday month, or even longer? Depending on the specific promotion, you might end up losing a portion or even the entirety of your rewards if you don't manage to satisfy the required requirements within the given timeframe.
Consider whether you need to be a part of the sportsbook's loyalty program to access special birthday offers or other exclusive perks. While some automatically enroll players, others may require you to opt in. It's a good practice to join well in advance and work your way up to the minimum eligible tier before your birthday to ensure you receive your birthday gift hassle-free.
In summary, for the best bonus requirements, be attentive to the minimum odds, consider how winnings are paid out, and keep a close eye on the time limit. Lastly, always read and understand the specific terms and conditions of the online sportsbook you're dealing with to ensure you make the most of your bonuses.
Best Way to Use Your Birthday Bonus
The best chance to win real money with your birthday bonus is by going long with your bets. Especially for the popular birthday free birthday bonus bet, because the absence of a stake return in the payout makes pursuing longer odds not merely a suggestion but a necessity. The higher the odds, the less impact the absence of the stake has on the overall payout.
Let me explain, placing a $20 bonus bet on a -200 favorite would yield a total payout of just $10. In other words, $30 Payout – $20 Bonus Bet Stake = $10 actual payout.
Conversely, successfully wagering a $20 bonus bet on an underdog at +400 would result in a total payout of $80, with the impact of the stake absence somewhat minimized. In this case, $100 payout – $20 Bonus Bet Stake = $80 actual payout, representing a more acceptable 20% reduction in payout.
On the flip side, some argue that underdogs have lower chances of winning. Hence, bettors should consider securing some profit and not dwell on this theory. But there's a crucial concept to consider here: opportunity cost. If you follow the principles of finding value when using a birthday bonus bet, it makes more sense to take a chance on a well-researched underdog without risking your own money.
All-in-all, think of free birthday bonuses as your chance to pursue those higher odds without the typical risks.
Similar Betting Promos
While birthday bonuses offer a great betting boost, they aren't the most prevalent in the world of sports betting. To maximize your overall betting experience, it's essential to investigate the various other promotions offered by different sportsbooks, and not just birthday bonuses alone.
Keep your eyes peeled for promotions such as deposit match bonuses, which boost your initial deposit with site credits. Insurance bets, provide a safety net by reimbursing your first losing wager. Bonus bets let you wager without using your funds. First bet matches essentially double your initial wager with site credits, while bet and get promotions reward you with site credits for placing bets on specific markets.
To wrap things up, birthday bonuses, alongside the various other promotions from online sportsbooks, can truly add an exciting twist to your betting experience. So, go and enjoy your betting endeavors, and may your birthday be filled with winning bets and thrilling bonuses!