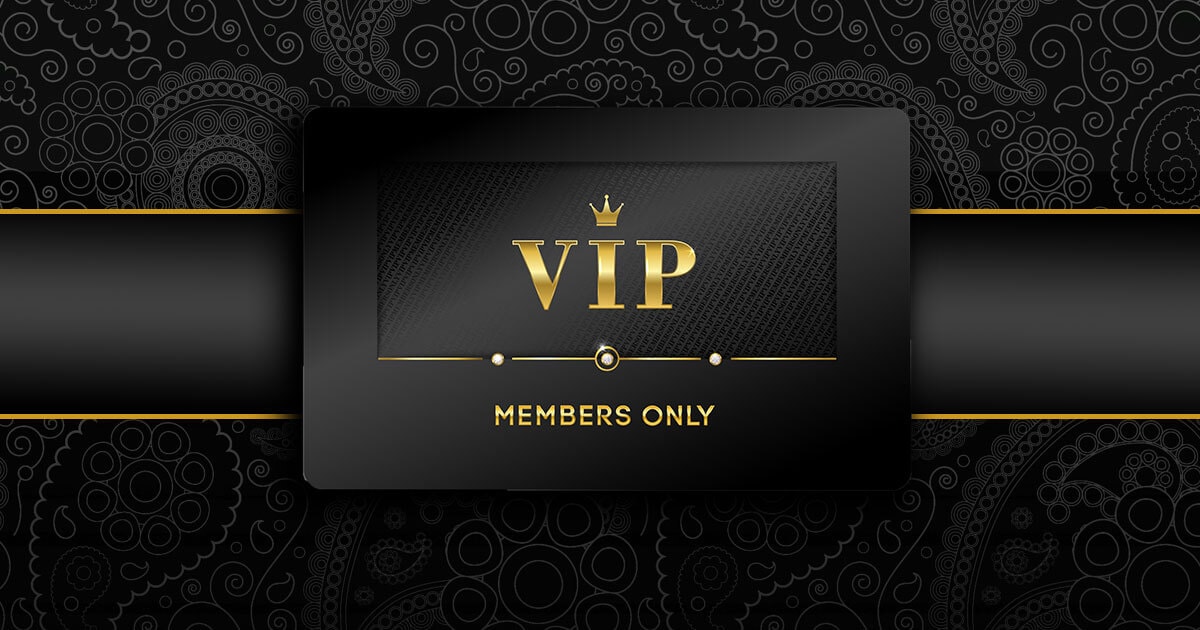 VIP and loyalty programs are nothing new at casinos, at least in the classic brick-and-mortar venues in Las Vegas and Atlantic City. Online gambling sites are trying to use the same strategies to attract and retain customers, and there is nothing wrong with getting the most out of the rewards on offer.
Players who often play casino games or bet on sports online can earn freebies, hotel stays, merchandise, advanced customer support, flexible banking, and more rewards. If you are not looking to throw a few bucks on the roulette wheel or place a single wager on the next Super Bowl but instead enjoy betting online often – then you should not pick your gambling site lightly. Your selection can make a huge difference to your gambling experience and available balance.
Online gambling might have only recently received the green light in the US, but the best operators have taken notice of the marketing strategies used by online casinos and sportsbooks abroad and have built upon them.
Read below for details on how to become a VIP player, the loyalty rewards you could receive for gambling online, and how these promotions work in practice.
Our Recommendations for Best VIP & Loyalty Bonuses
If you are even remotely interested in sports, there is no way you have missed the hilarious ads by Caesars and BetMGM promoting their rewards programs. DraftKings and FanDuel do not hold back either, putting their names wherever there is a camera. International betting sites like bet365, Unibet, Betway, and 888 also employ their decades of experience with players, implementing alluring online casino VIP programs and loyalty points systems to gain traction. So, which one should you go for?
There is no question that all the above online casinos and sportsbooks are safe to play, legal in several US states, and filled with wagering opportunities. However, each operator will employ a unique tiered VIP system, often applying to both their sportsbooks and online casino games. Depending on their welcome bonus and rewards programs, you can make an informed decision to get the most exclusive benefits, only comparable to the best Las Vegas high roller casinos.
Our list gives away sports and casino sites that offer the best loyalty schemes and weekly rewards for VIP players. Depending on your activity, you might receive free bets, free spins, invites to exclusive events, and earn points that can be exchanged for a bunch of prizes. A deposit bonus or a bonus bet is guaranteed when you first sign up, with high rollers able to claim $1,000 in bonus funds and upwards.
Not sure how online casino loyalty programs work in practice? Continue below for insights, but don't forget to sign up using our links, or you will miss out on free play opportunities.
What Are VIP Programs?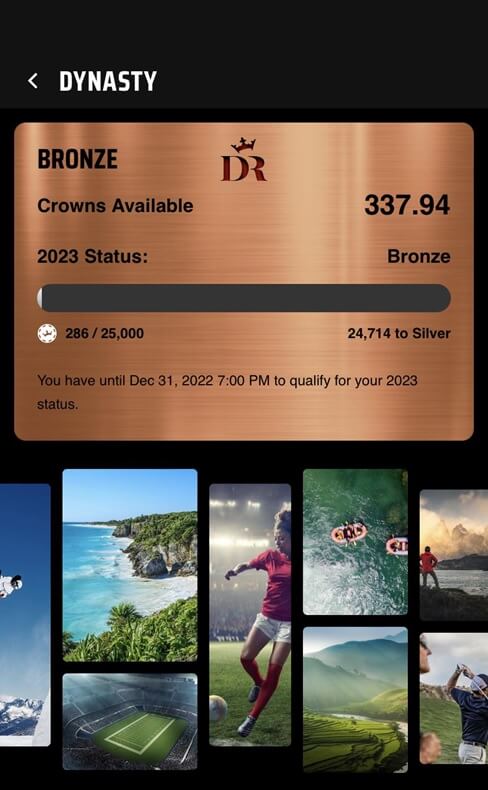 To first clear the air, it should be mentioned that most online casino VIP programs and sports betting loyalty programs work the same way at each gambling site.
For instance, the DraftKings Dynasty scheme applies to the sportsbook, casino, and daily fantasy sports platform. If you accumulate loyalty points using one platform, you can freely purchase rewards for another platform. The same is true for the FanDuel VIP program, the BetMGM VIP program, Caesars VIP program, and any other operator that provides a gambling site incorporating both casino games and sports betting. Likewise, exclusive benefits for reaching higher VIP levels betting on sports are not lost when you use the casino sites. As long as you stick with an operator and meet the wagering requirements, you will be treated as a VIP.
Now, an online casino VIP program is nothing different from the loyalty programs at Walmart or your local café. The only difference is that instead of purchases, you are awarded based on how much you bet within a given time. The loyalty points system indicates your VIP level, and there are many tiers with exclusive benefits for players who reach each one. The higher your VIP rank, the better rewards, and benefits will be unlocked. So it shouldn't surprise you that high rollers get the best treatment at online gambling sites.
Some operators will not call players VIPs until they reach a certain number of loyalty points. BetRivers is a good example of this, considering VIPs as anyone who reaches the seventh loyalty tier.
How does it work?
The VIP levels exist so players can see the requirements and rewards available based on their gambling activity. Loyalty programs are the umbrella term used to describe how the whole system works:
Players become a VIP at a casino or sportsbook
The more they deposit, bet, or remain active on the site, the more loyalty points they gather; placing specific bets can provide more points than others. For instance, betting on

video roulette

might offer 1 point, while betting on

slot games

2. Likewise, a

round robin bet

might provide more points than a

moneyline bet

, depending on the terms and conditions of each VIP program
After gathering enough loyalty points, players can climb to the next VIP rank. The same can happen as many times as VIP levels are included in the rewards program.
If a user goes dark for over a certain period, they can also lose rank. Some VIP programs reset every year.
Each VIP level will come with certain perks and exclusive services, which is why we discuss them so passionately. These rewards are usually attached with no or minimal playthrough requirements and limitations and are offered on top of the welcome bonus, free bets, and regular promotions.
Keep in mind that loyalty points might be branded differently depending on the platform. For instance, the DraftKings Dynasty program brands them as crowns and DK dollars, while the Golden Nugget VIP refers to points as karats.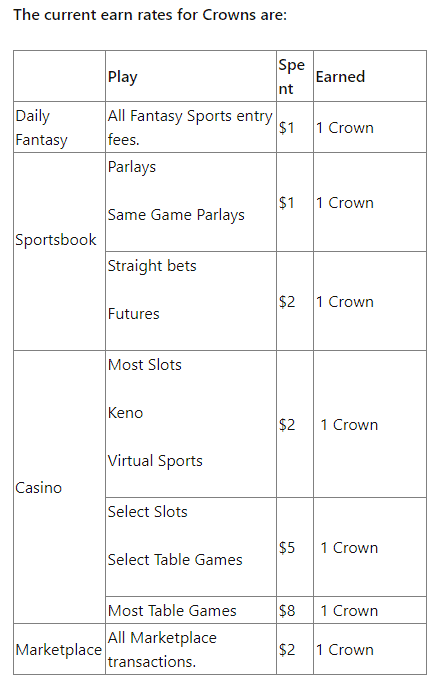 How to Become a VIP Member
Each loyalty scheme will clearly outline the requirements to acquire a VIP status and start earning rewards for your loyalty. The process is generally straightforward, requiring no action on your part, unlike in the past when you had to visit the retail casino and apply to become a VIP.
New customers are automatically enrolled in the top VIP programs, while others are reserved for high rollers. The more likely loyalty scheme entry scenarios are:
Automatically enrolled after registration: Such programs usually come with relatively standard special bonuses, ranging from a dozen free spins to odds boosts.
Activity-based programs reserved for loyal players: New customers must regularly log in and engage with the gambling site for a certain period to earn exclusive bonuses and points.
Wager-based loyalty programs are ideal for a high roller: Players must bet more money than the standard $100 to $500 per week to be enrolled. At USA casinos, a high roller is considered anyone who bets $10,000 or more monthly. This might sound like problem gambling, but a high roller might just make millions every month, which would make it acceptable. Exclusive tournaments, higher deposit limits, a personal account manager, and substantial casino bonuses are commonplace in a loyalty scheme that is so exclusive.
You should generally join a gambling site with a loyalty scheme catering to your player category; this is determined by how much you are willing to commit to a casino or sportsbook. The last two types will usually become available after a casino staff member emails you to join the scheme.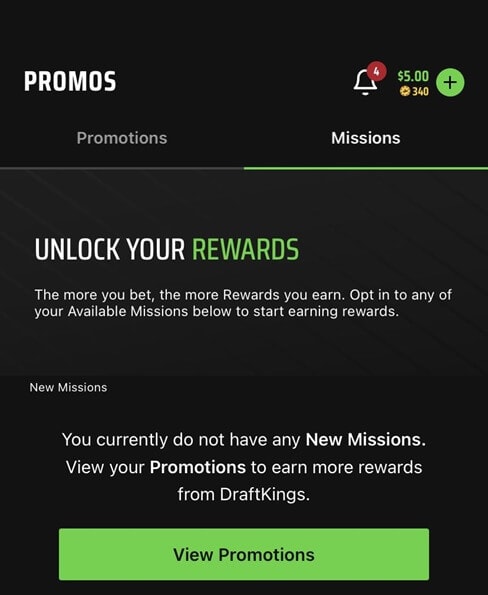 Are Loyalty Schemes & VIP Bonuses The Same?
We have tried to highlight the differences between the two throughout this page, but in practice, they go hand in hand.
A loyalty scheme will indicate the VIP tiers, bonuses, earning points requirements, and other details. Each rewards program is different, but the gold standard is that after you earn points by placing your first wager, you will be considered a VIP. The first VIP status, usually called the Bronze tier, rarely includes an exclusive bonus. It simply acts as a reinforcement to come back and continue earning points.
Other operators will instead require users to reach a particular milestone by acquiring enough loyalty points and then receive VIP status.
You should always read the fine print and check what exclusive bonus you could get as a high roller at the best online casinos before creating an account.
Rewards & Bonuses for High Rollers
The bonuses at each loyalty program vary, as at each level of the same scheme. It is crucial to explore what's on offer at the book and casino loyalty programs of several operators before committing to one.
Some players will prefer the bonus money for slot games, and others the exclusive bonuses for a sportsbook. Many players fancy free rooms at hotels or access to special events. These are not hard to come by if you are a high roller, but you must know what's on offer to make the right selection. Below is a table outlining the several bonuses and rewards you could earn as you progress at online casino loyalty programs or the best VIP programs at US betting sites.
| 🎁Casino VIP Rewards | 🎁Sportsbook VIP Rewards | 🎁Shared Bonuses |
| --- | --- | --- |
| Free spins | Odds boost for selected events | Free rooms and hotel stays |
| No deposit bonus cash | Free bets no deposit | Merchandise, like jerseys |
| Free money (no wagering requirements) | Insurance bets | Higher deposit and withdrawal limits |
| Access to VIP tournaments | Multipliers on winnings | Personal account manager |
| Weekly cashback bonuses | Risk-free bets | Faster payments processing times |
| Higher reload casino bonuses | Access to contests | Higher betting limits |
| | | Free credit for retail casino locations |
| | | Free vacation |
| | | Invites to special events |
| | | Achievements for rewards |
| | | Higher accumulation of comp points |
| | | Ability to invite other members to the VIP scheme |
Players should remember that some rewards are issued automatically while others are exchanged. Most loyalty programs that employ a points system will also feature a shop, where you can exchange any CPs (complimentary points) for the available rewards.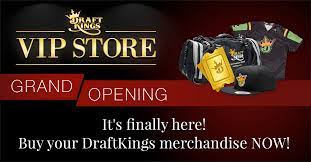 Benefits of Being a VIP
Most of the benefits of being a VIP at a gambling site come in the form of rewards and bonuses to be used on the platform. Essentially, you get something back based on your spending. This is definitely worth it unless you are spending more than you can afford or are happy to bet.
What makes a high roller program special is not the free money or bets. The exclusive access to suites or VIP seats for big events like the Super Bowl is truly unique. Likewise, if you are spending a lot of time gambling online, the quick payment processing time and 24/7 support by a dedicated manager can be helpful.
Crossover Rewards
Crossover rewards are a unique feature of USA bookmarkers and online casino VIP programs since they require a retail partner. Thankfully, for a gambling site to be legal in a state, it is required by law to partner with a brick-and-mortar casino. Obviously, BetMGM, Caesars, Borgata, and Hollywood Casino would partner with their own retail casinos. The case is not the same with exclusively online gambling sites like FanDuel or DraftKings. These must land exclusive deals to secure a license for every state they want to operate an online casino or sportsbook in.
Indifferently, most USA gambling sites will set up a loyalty program that provides crossover rewards. These can be used on the partnered retail casinos as free credits, drinks, hotel stays, dinner, or access to exclusive events. Players are not forced to choose between online casino bonuses and crossover rewards, so it is up to you how you want to spend your loyalty points.
Users who would rather cash out their loyalty in retail casinos should request a rewards program card. This can be done easily through the respective account section, with a couple of days required for shipping.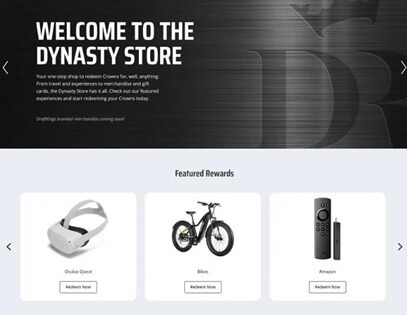 How do Casinos Track Your Activity?
Technology has made it really easy for operators to monitor who should be a VIP and what rewards they deserve based on their activity.
After signing up for an account, it is up to each operator as to when they will consider you a VIP. Your betting history is always visible, so it's not hard to do. After becoming a VIP, you can view the loyalty points, tiers, and rewards available through your account section. This can be done through desktop or mobile apps. The activity required until the next tier will also be displayed straightforwardly, like an XP bar.
By requesting a rewards card, you can cash out any prizes to the retail casinos without any hassle. In some cases, you might be required to apply for your online points to be cashed out on the physical casinos, but that's as much legwork as it will ever be required from your side.
The best case scenario is with casinos like Caesars and BetMGM, which can track your online points through your registered name.
List of the Best VIP & Loyalty Programs for USA Gambling
As we previously mentioned, each operator will cater to its high roller players differently. The types of loyalty programs you are likely to encounter are points-based loyalty schemes, tiered VIP programs, or crossover rewards. The vast majority of operators have established a combination of the three, so you don't need to choose one over the other. The following gambling sites offer the best online casino VIP program and sportsbook loyalty programs:
DraftKings Dynasty
Borgata Rewards
Golden Nugget 24K Select Club
FanDuel, BetRivers, WynnBET, and other operators are not far off. Tap on the links for more details on each loyalty scheme and the available rewards and tiers.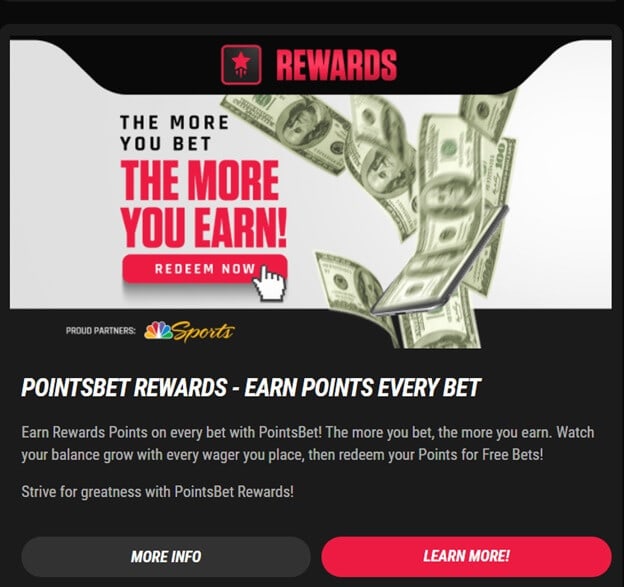 How to Make Your Selection
The first step is to digest all the info provided on this page and use our resources to learn more about each operator's VIP program.
However, you should not fall for the glitz and glam and neglect the basic principles for selecting online casinos and betting sites. These are paramount for all players but intrinsic to pro sports bettors and regular casino players:
Licensed for your state
Prestigious retail casino partner
Secure and convenient banking methods
Easy-to-use app for your device
Encrypted and safe website
Excellent reputation and player reviews
A welcome bonus suited for your wagering habits
Extensive gaming library and sports coverage
Top-notch software and

betting options

Regular promotions
24/7 customer support
Although this might seem like a long list of factors, most USA gambling sites tick all the above boxes. If you plan on betting big online, then joining any of the listed operators is the best move you can make!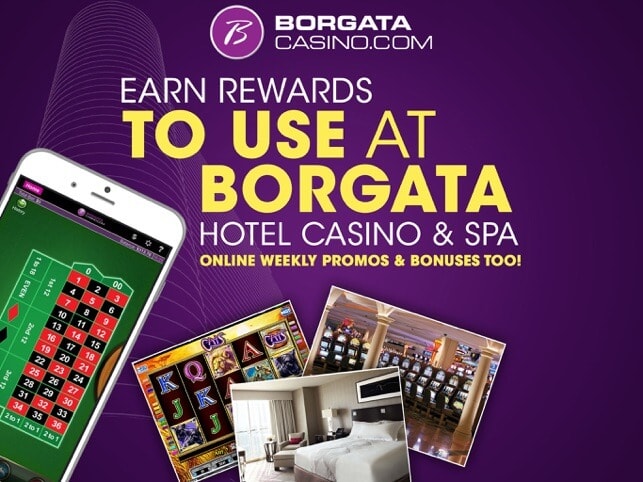 Tips to get most from VIP & Loyalty Schemes
Before joining VIP and loyalty programs at betting sites, it is worth knowing how to maximize your opportunities as part of these schemes. Casino and sportsbook rewards programs will typically give out reward credits the more you bet. Some, such as the DraftKings Dynasty Rewards Program, are becoming extremely well-known and luring customers through reputation. There are plenty of other sports betting VIP programs out there, so what should you look out for before choosing? Here are some helpful tips:
Whether it's a sports betting loyalty program or a casino VIP scheme, always check the conversion rates. The cashback rates on these programs vary wildly depending on what betting site you use. It requires some research, but is well worth it.
If you think you are playing enough to earn VIP status on programs for sports or casino but haven't been notified by the operator, contact customer support. The sportsbook or casino will not want to lose you, so you may gain some additional perks as they try and keep you on board.
Always make sure you benefit from promotions. Promos will allow you to wager with more confidence. Then, the more you bet, the more loyalty points you earn and the higher you rise in the VIP tiers. Just make sure you don't go too far and manage your bankroll and activity.
Before starting on a VIP program, work out your monthly budget and then based off that amount see what you could get from various betting sites, then chose the ones that would work best for you.
VIP Programs FAQs
How can I earn points?
Registered players can earn points and become VIPs by placing bets on the sportsbook, playing slots, blackjack, or other games at the casino. Logging in often, making large deposits, and completing missions are other ways to earn loyalty points.
What is a casino VIP program?
A VIP program consists of certain tiers or levels unlocked by players who earn enough loyalty points. Each VIP level provides exclusive bonuses and rewards, along with services like a personal account manager and faster withdrawals.
How do you earn VIP status at a gambling site?
The requirements of each loyalty scheme vary. Some sites will instantly call all new players VIPs, with additional levels reserved for those who earn enough points. Other operators reward users who accumulate loyalty points at several milestones until they reach the VIP rank. Invite-only VIP schemes are also prevalent, where users receive an email or call from the casino management team.
Is a VIP and loyalty program the same?Is a VIP and loyalty program the same?
Although they are often used interchangeably, they are not the same. Loyalty program is the term used to describe the whole scheme, while the VIP tiers are the levels incorporated within.
Which is the best USA loyalty program?
This depends on whether you are into sports betting or casino games, as well as the exclusive offers and services you generally enjoy. Each loyalty program has unique aspects, but the easiest way to decide the one you should opt for would be based on the gambling site's retail partner. For example, if you live next door to a Caesars Casino, you should go for that online betting site or casino. That's if you enjoy visiting exclusive concerts or dining in.
Does a sportsbook loyalty program include casino players?
Most US gambling sites have the same loyalty schemes for their online casino and sportsbook. At least operators who offer both services. Still, online casinos are restricted in more states than betting sites, so the rewards might not equally apply. The same is true for how you earn loyalty points, with some betting patterns and casino games providing more points than others.