Butler Bulldogs at Villanova Wildcats Betting Pick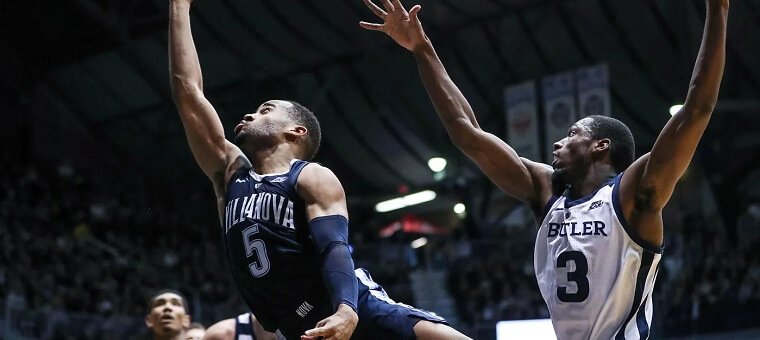 With the college basketball season heating up in this new year, we have got all of the coverage that you need to figure out where to put your money.
This season has been more in flux than ever before, with top teams losing almost every single night. For example, Duke was No. 3 in last week's Top 25 rankings and lost twice.
Speaking of top teams, the Big East has looked stronger than it has in recent seasons. No. 13 Butler and No. 9 Villanova are easily two of the most complete teams in the country.
These two will be squaring off on Tuesday night on Villanova's home court. Both of these teams deserve every bit of their high rankings.
Let's break down the matchup and help you determine your best bets.
A Short-Term Nightmare For The Bulldogs
Remember when I was talking about top teams losing all over the place?
Butler fits that bill. The Bulldogs managed to climb up to the No. 5 ranking but then dropped their last two games against Seton Hall and DePaul, leading to their latest ranking.
Against Seton Hall, the Bulldogs kept it close on their home floor, but DePaul came out and beat them by 13.
When it comes to the Butler offense, the Bulldogs really like to use a balanced attack. They have six players that are averaging around seven points or more.
That will be tough to stop for the Villanova defense. With so many weapons on offense, Butler can beat you in a variety of ways with shooting or post play.
The Bulldogs are led by senior guard Kamar Baldwin, who is a 6-1 playmaker who averages 15 points, four rebounds and three assists. The numbers are all there, but it may be time to question his leadership.
It will be up to Baldwin and the other senior leaders to rally the troops after losing back-to-back games. Defense can always travel, and that's what will help Butler win on Tuesday night.
Quietly Strong
The Wildcats come into this game ranked in the top 10 and feeling good about their season so far. They come at you with offense and can put together strong runs effortlessly.
Sophomore forward Saddiq Bey is who everyone is talking about for the Villanova offense. A great playmaker and attacker, he is dangerous off the dribble.
Bey is the cornerstone of the offense, but with five players averaging double-digits, Villanova makes Butler's offense look like child's play.
That will be the key in this game, though, with Butler's lockdown defense up against this explosive Wildcats offense.
It is a strong case of the immovable object meets the unstoppable force. One of these aspects is going to have to give, but with how many options Villanova has available, I feel like the Wildcats will win out that key matchup.
Bear in mind, Villanova is coming into this game on a four-game win streak, with its last loss coming against Marquette. The Wildcats are hot and they are ready to come in and dominate.
Betting Preview
Even though these teams both have their strengths and weaknesses, they are both strong contenders for March Madness.
They have pros that heavily outweigh their cons and are able to be flexible depending on the matchup.
After their recent losses, it is no surprise that the Villanova Wildcats are favored in this game by 2.5 points.
With the home-court advantage, it makes perfect sense that the spread would favor the Wildcats in this game.
Even though it is the safe choice, I'm going with Villanova in this contest. I think the Wildcats have too strong of an offense and will walk away with the victory.
Make sure to lock in your bets before Tuesday night's tipoff!
Relevant news