Caesars Entertainment lands naming rights to the Louisiana Superdome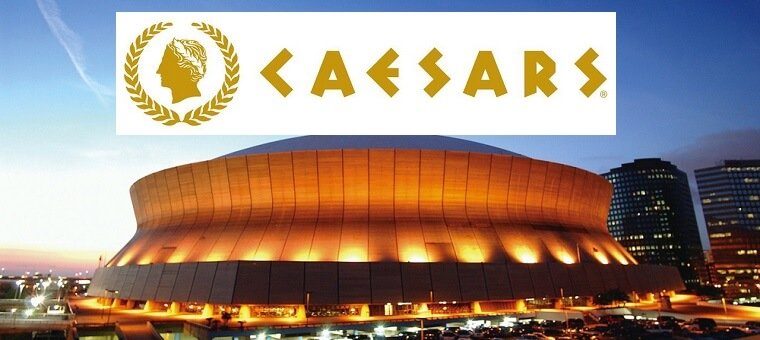 Caesars has secured a $138M naming rights deal with the Louisiana Superdome.
The Superdome is situated right in the heart of New Orleans and is seen as a beacon of the city to many residents. It has served many purposes over the years, from being the longtime home of the New Orleans Saints to acting as a safe place for those who suffered enormously during the dark days of the Hurricane Katrina disaster in 2005.
It can now add another first to its list of distinctions, as it becomes the first NFL stadium featuring the name of a casino company.
A committee of the legislature in Louisiana, one of the latest committees to approve sports betting legislation, signed a deal for the stadium named Caesars Superdome. The agreement is for an initial period of 20 years and was first looked at earlier on in the year. According to reports, the legislative action was one of the last bits of movement required to seal the deal.


Delving into the deal
The Caesars naming rights deal is worth approximately $138 million over 20 years. All proceeds from the deal will go to the Saints, who will then put the money towards a $450 million renovation of the stadium.
Mercedes-Benz held the previous naming rights for the Superdome, but the world-renowned car company let that 10-year deal expire in mid-July. There is another Mercedes-Benz NFL stadium in Atlanta.
The Caesars naming rights deal will see the casino operator's logo featured both inside and outside. An image that was shown at a legislative joint budget committee meeting revealed a rendering of a Roman emperor on the stadium's roof.
The logo is famously linked with Caesars Palace in Las Vegas and the Caesars Entertainment company. Caesars Entertainment owns the Harrah's casino in New Orleans, and it will soon transform into a Caesars-branded facility complete with $325 million in renovations.
There is another NFL stadium with a casino name-Hard Rock Stadium in Miami, home of the Dolphins. However, the naming rights were given to Hard Rock Café International, and it was made clear that gambling was not linked to the stadium's name.
This will not be the case with the Caesars Superdome because the signage is expected to replicate the chiseled lettering of the Caesars Entertainment brand. The rebranding of the stadium is expected to be completed in time for the beginning of the 2021 NFL season, with the first changes set to be made to the interior.
It has been reported that the name change will not affect the stadium's opportunities to host NCAA events. Its been a busy few weeks for Caesars with the launch of the new Caesars Sportsbook app.
Want to stay up to date on the latest legal sports betting news across the US? Then come and follow us over on Twitter @Gamble_usa.
Relevant news