California casinos could soon reopen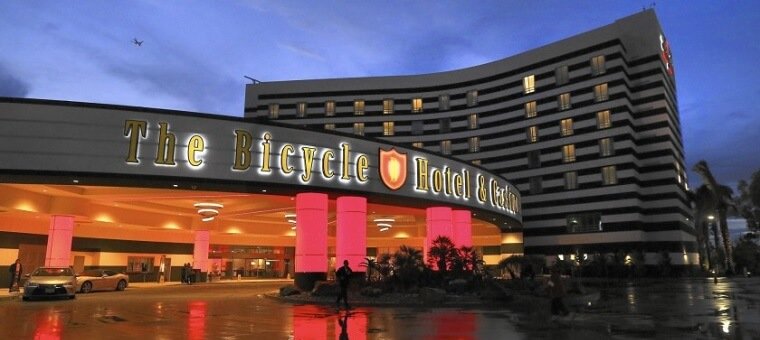 Plans are being put in place to allow casinos in California to reopen following a lockdown of businesses across the US.
The United States remains in lockdown as the Coronavirus pandemic continues to affect businesses from different sectors. Every state has been struck, not least the state of California. The Governor of the Golden State, Gov Gavin Newsom, has been firm in his efforts to stop the spread of the disease and has taken drastic steps to do so. However, in doing so, the economy has taken a big hit.
In normal circumstances, the casino industry in California is booming. However, all of the land-based casinos are closed due to the pandemic. There are both commercial card clubs and tribal casinos in the state, and the tribal casinos have decided to begin thinking about reopening.
Tribal casinos have a slight advantage in this scenario over commercial casinos. They do not have to adhere to state laws or the executive orders of the Governor. Tribal casinos are located on the federally recognized reservation, which means they can have their own government system. It has been a similar story online, where there has been a big increase in players visiting and playing in online casinos.
When it became clear that COVID-19 was here to stay, tribal casinos in California decided to close their doors in a national effort to control the spread. The state did not order them to close; that was a decision they took upon themselves. Governor Newsom continues to stress that lockdown measured need to continue in California; however, these casinos now want to open up again to the public.


21+. T&C Apply
21+. T&C Apply
The gaming industry is massive for Native American governments. It is their main source of income, and several tribes are convinced that they cannot wait any longer. Newsom is determined to persuade these tribes to remain shut, as he maintains the Coronavirus is still a huge and present danger to the state. Newsom has recently sent a letter to the Native American tribes to change their plans to align with the state-wide plan to reopen. Health officials have said it is safe to reopen certain parts of California's economy but have stressed casinos remain closed.
First Casinos to Reopen
The first tribal casino to reopen in the state was Win-River Resort and Casino, who opened their doors last Saturday. Win-River is located in the town of Redding, which is North California.
Win-River has declared that they will be open 24/7 moving forward. The casino has also said they have implemented several health and safety measures to ensure the safety and wellbeing of all its staff and customers. There will be strict social distancing measures in place, as well as a limit on the number of patrons that can be inside at any one time.
There will be no table games open to the public; however, that will change from Wednesday. There will be no food or alcohol served at Win-River, and it is mandatory to wear a mask before entering the casino.
California is currently on phase two of its reopening plan, with no dates given as to when some areas will reach stage three. Newsom has requested that casinos wait until the community they are located in moves to phase three before they open their doors.
Newsom has repeatedly said that he is not asking the casinos to wait until authorization to open up again, but rather they do the right thing and open up when it has been declared safe to do so. Commercial casinos do have to wait for permission before they can open. It is expected when California enters phase three of the reopening plan, they will be clear to open up again.
The American Gaming Association reported on Saturday that 55 casinos reopened throughout the United States. Some states are expected to reopen by the end of May, with most following suit soon after.
For more casino and sports betting news across the US, follow us on twitter @Gamble_usa
Relevant news