California Sports Betting Initiative in 2022 Ballot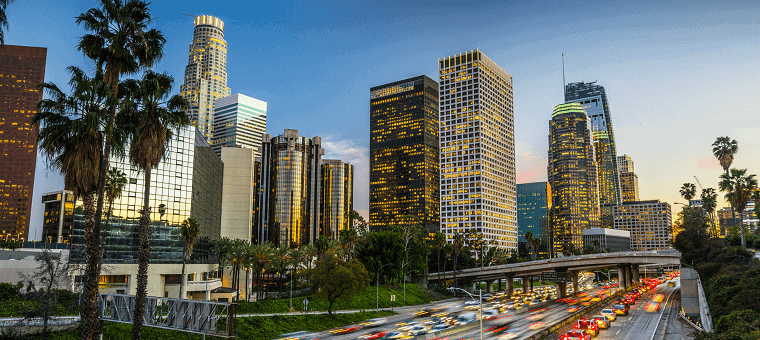 California legal sports betting initiative qualifies for the 2022 Ballot
Residents in California will get the opportunity to have their say in 2022 on legal sports betting. This comes following efforts to expand gaming at racetracks, and tribal casinos received enough signatures to qualify for the ballot. According to the secretary of state, over 1,000,000 votes were verified, beating the deadline and total needed to be eligible for the 2022 ballot. In addition, a coalition created to legalize sports wagering had received two extensions to verify signatures.
There has been some speculation that the tribes might try to put the ballot before voters this year if a governor recall election is held in November. However, it is not clear if the measure could qualify for the recall election.

Initially, counties were not required to reveal the number of signatures until March 9, 2021, due to a coronavirus-related executive order. The deadline was subsequently extended for a second time to May 26. At the beginning of the week, a significant number of votes still needed to be verified before the deadline.
Breakdown of California Sports Betting Initiative
All federally recognized tribes in the Golden State would be permitted to offer roulette, dice games, and sports betting on tribal lands if voters approve. Additionally, gaming compacts would need to be negotiated between the tribes and the state and then approved by the state legislature. Licensed horse-racing tracks would also be allowed to offer sports wagering onsite.
In addition to legalizing sports betting at certain racetracks and tribal casinos, the ballot measure would allow wagers on pro, college, or amateur events. However, online sports betting would not be allowed. Several operators are already eying up the state and making moves to establish an early presence.
Other details include a 10% tax on profits from sports bets made at racetracks. The government would hand 15% of the revenue to health bodies such as the California Department of Health for problem gambling research and prevention. Additionally, the State General Fund would receive 70%, while the remaining 15% would go to the Bureau of Gambling Control.
Lawmakers try again
In 2020, a proposal from Sen. Bill Dodd was shot down by the state's tribes and never got off the ground due to a lack of support.
The amendment, SCA 6, requested that a sports betting referendum be put on the November ballot. However, Senate hearings were delayed, and lawmakers ran out of time. Previous efforts in 2017 and 2019 also proved unsuccessful.
The 2022 measure will appear on the ballot as an initiated constitutional amendment and a state statute. If the amendment is approved, some gambling laws and the state constitution would be changed.
For more legal casino and sports betting news across the US, follow us on twitter @Gamble_usa for the latest news and offers.
Relevant news