Can you use a Prepaid Card on FanDuel?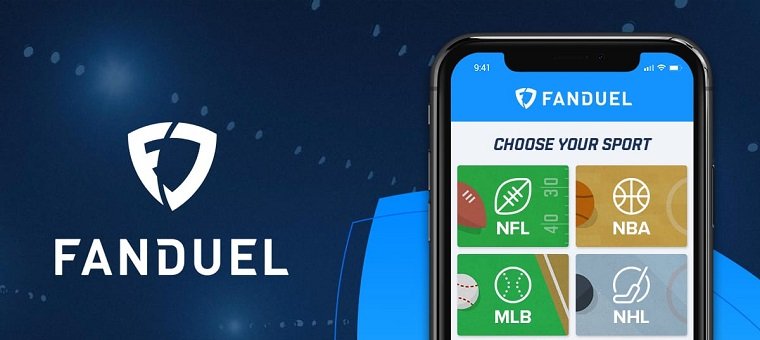 FanDuel sportsbook is one of the most popular legal online and mobile sports betting platforms in the United States. It offers a wide variety of different sports markets to bet on and is rapidly expanding its presence across the country. One of the most common queries that people ask from users of the FanDuel website is, Can I use a prepaid card?
The answer to this question is yes. In fact, FanDuel has its own branded prepaid card available for customers. The beauty of using this card is that it provides a fast and easy way to deposit and withdraw while playing online. It is a fantastic way to manage your money, and you can use the card anywhere that Discover® is accepted. Moreover, Fanduel Prepaid Card has a high approval rate when adding funds, and it is simple to use.
As good as the operator may be, we recommend playing with DraftKings sportsbook instead, who are offering a $1,000 new customer free bet when you join at sportsbook.draftkings.com.
You can sign up to FanDuel at fanduel.sportsbook.com and claim a $1,000 risk-free bet!
The sportsbook is available in several US states, including New York, Arizona, New Jersey, Indiana, West Virginia, Colorado, Tennessee, Illinois, Michigan, Virginia, & Pennsylvania.

How to use FanDuel Prepaid Card
If you want to obtain a FanDuel prepaid card, you will need to apply for one on the sportsbook website. Once you use it for the first time, it will automatically attach itself to your Sportsbook account. You can add funds to your prepaid card via Mastercard, Visa, Play+, or ACH, then add funds to your sportsbook account from the card. Making a FanDuel deposit is very quick and easy to do, no matter what method you use.
If your bank doesn't accept online wagering, you can use your prepaid card via PayPal. To do this, choose your prepaid card as a deposit option on PayPal and then deposit on FanDuel.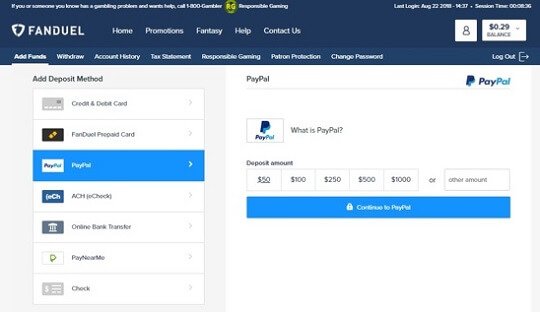 Once your request has been submitted to obtain a personalized card, it will take up to 2 weeks before you receive it.
FanDuel is one of the most popular US books going and is packed full of innovative features like in-game betting, FanDuel cash out feature, and a range of different bet types.
Can you use the Borgata prepaid card with FanDuel? No, not at the minute. You can see which payment methods are available with Borgata Online casino on our guide.
FanDuel is one of our recommended US legal sportsbooks, but it's always handy to use a few operators so you can compare odds. Not all sports betting sites run the same offers so use a few sportsbooks so you don't miss out.
FanDuel Prepaid Play+ Card
FanDuel is one of several operators who use Play+. If you have never heard of Play+ before, they are a dedicated pre-paid card designed to be used with online gambling sites and apps. You can fund your account, then spend the money online by depositing to a sportsbook or casino account, or spending funds online like a normal debit card. You can also use it in stores and also draw money out from an ATM.
You can apply for a FanDuel prepaid Play+ card directly from your FD account. To get a card, simply head to the deposit page in your account at fanduel.com/sportsbook, then select the FanDuel Prepaid Play+ Card as your payment option. Agree to the T&C's, then click enroll. When you have successfully registered, you will have the opportunity to add funds to the account immediately using your bank card. The next step is to withdraw over $150 to your Play+ account or to have deposited $150 or more to the card. Once you have done that, your card will be mailed to your address on file within 10-14 days.
Relevant news