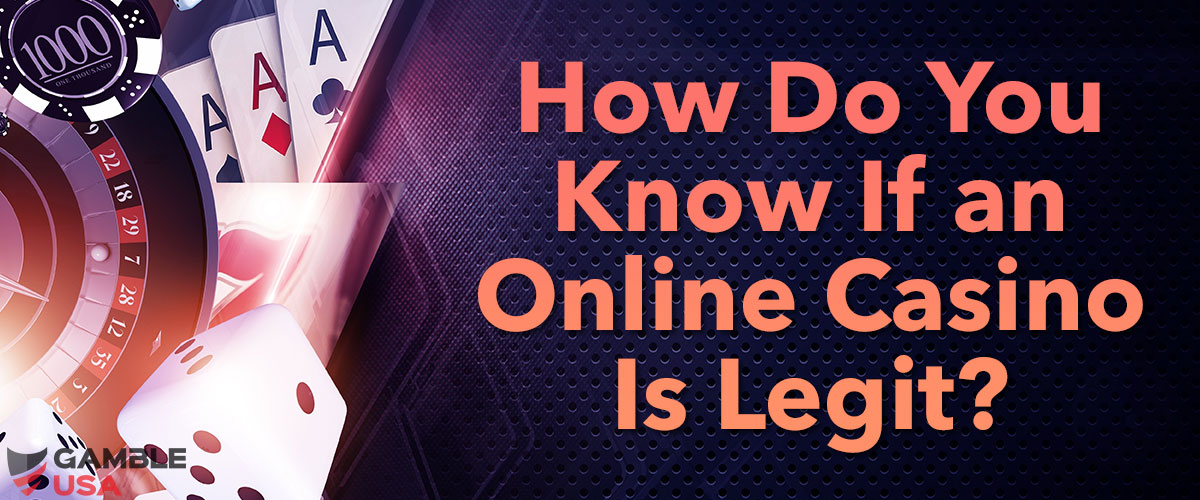 Online gambling is exploding all across the world – and top online casinos with fair terms, reliable and fast payouts, and great customer support are less and less common.
To this end, ensuring that you are playing and providing your information at a legit online casino is paramount. Simply put, you need to know how to separate legitimate online casinos from rogue operators that have nothing going for them.
You cannot afford to butter the wrong bread, and you certainly cannot afford to bet with your hard-earned money and then end up waiting for your winnings for weeks, if not months.
In this article, we will take a look at all the things you need to watch out for in order to end up playing at a legit casino while playing in the US – and avoid blacklisted casinos and providers.
Let's dive in.
Are Online Casinos Rigged or Legit?
Danger, Will Robinson, Danger! It's quite unfortunate, but rigged casinos do exist out there – no question about it. But so do legit online casinos with fair RNG software and reliable payouts.
How to tell one from the other? We're glad you asked.
Follow these steps to ensure the gambling site you're about to sign-up for doesn't offer rigged games.
License and Regulation
Whether an online casino is regulated varies per country.
For example, casinos licensed by the UK Gambling Commission are available to use exclusively in the UK, and gambling sites licensed by the Malta Gaming Authority are legal to use across a few European countries.
When it comes to the USA, legal online casinos have operated across a few states for over ten years, and they have to be licensed by the state's gambling commission in order to offer casino games.
One example of this is the New Jersey Division of Gaming Enforcement. Casinos licensed by this commission are only available to use in New Jersey – not New York or another state.
Therefore, the absolute most important criterion is to make sure you're using a reliable online casino licensed within the state you connect from – not an offshore operation.
Legal USA gambling platforms operate in six states as of today: Connecticut, Delaware, Michigan, New Jersey, Pennsylvania, and West Virginia. In addition, Nevada offers online poker but not casino games.
Alongside legal US casinos, there are plenty of offshore ones – and players are strongly advised to avoid them as they are seldom properly licensed and fair.
Some of them are regulated in jurisdictions like Curacao and Panama, and they mostly take their software from companies like RealTime Gaming and Rival. If you want to avoid rigged games, stay away from them.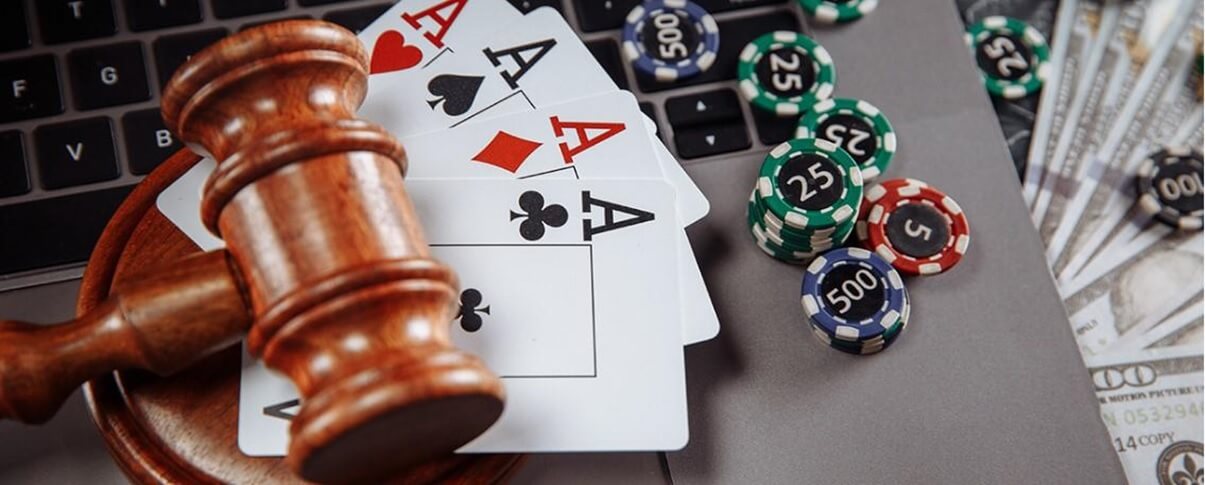 Security Features
One of the most widespread security protocols used in online casinos is encryption. It's a process that uses an algorithm that converts sensitive data into unreadable code. Another security protocol is active SSL encryption which provides a secure connection between the online casino and a player.
Therefore, you can be sure that nothing happens behind the scenes and that your personal information is safely stored.
Software Providers
Games are the most important thing at a legitimate online casino – and they are as good as the software behind them.
Some of the best software providers you can find at legit online casinos in the US are Evolution Gaming, NetEnt, Play'n GO, Red Tiger, and Playtech.
These game providers only host their games across legal online casinos, so you can be absolutely sure that each game is tested for fairness before it's hosted in the casino.
On the flip side, there are providers such as RealTime Gaming, that have no official information regarding the RTP of their games. You won't come across this name at legal casinos.
RNG for Slot Games
Proper RNG software is a crucial element for fair gaming practices in online casinos. All licensed and reputable gaming sites use a random number generator to ensure fair play at all times.
These RNGs are then tested by 3rd party companies like iTechLabs and eCogra to ensure complete peace of mind.
Safe and Legit USA Online Casinos
Our team has compiled a long list of legal US casino sites for you below.
Joining any of the above is a foolproof way to safe online gambling.
7 Ways Spot Legit Online Casinos in the USA
We've prepared a checklist you should consider before making an account at an online casino. Always be sure that the online casino has the following:
License Per State
Each jurisdiction has its own set of rules when it comes to legitimate online casinos. Because online gambling is fully regulated only in 6 states, we have listed the countries and regulatory bodies.
It's up to you to look for the badge of the gaming authority at the bottom of the page.
Connecticut – The Department of Consumer Protection (DCP) Gaming Division
Delaware – The Delaware Division of Gaming Enforcement
Michigan – The Michigan Gaming Control Board

New Jersey

– the Division of Gaming Enforcement and the Casino Control Commission
Pennsylvania – Pennsylvania Gaming Control Board
West Virginia – The West Virginia Lottery
You should only join a reputable online casino when you're sure it's properly licensed by the in-state gambling commission you're residing in. The casino geolocation software will stop you from accessing a site you shouldn't be playing at, and using a VPN for casino gambling can put you in danger.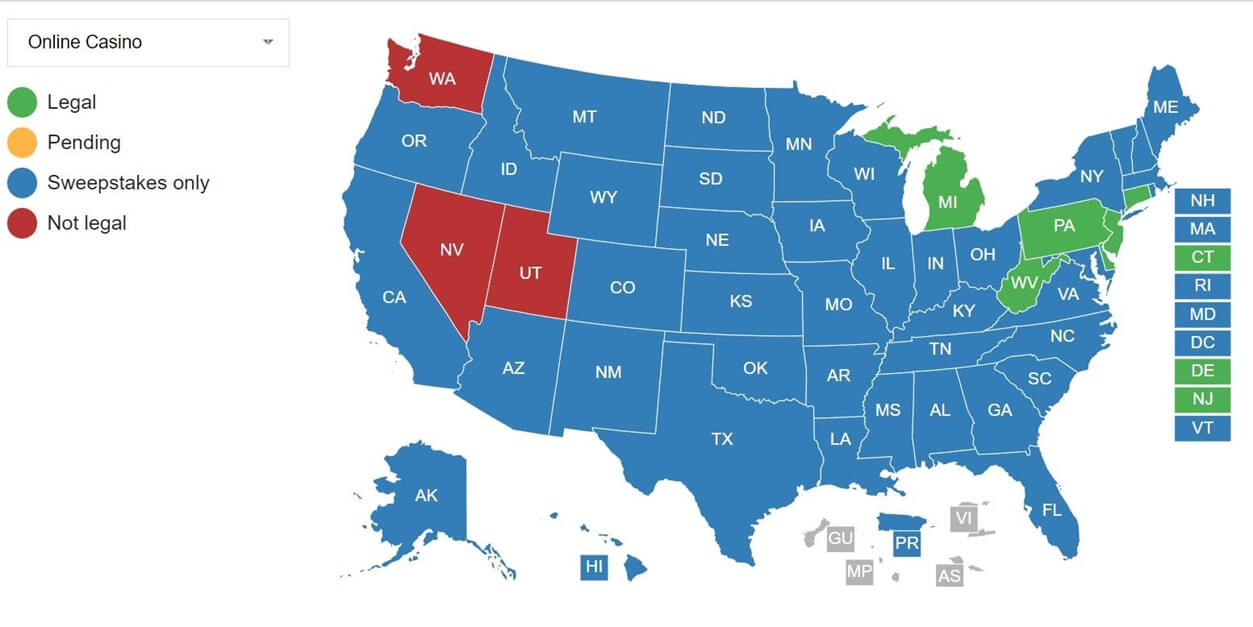 Regulated Banking Methods
Many countries worldwide can use various banking methods at casinos. On the other hand, US online casinos have a limited selection of safe and secure payment options.
Some of the payment options you can use include:
Credit and Debit Cards: Visa, Mastercard, Discover, American Express
Payment Platform: PayNearMe
Bank Transfers: Online Banking, Bank Wire Transfers
Some land-based casinos that have launched their legal gambling operation online also allow you to deposit via their casino cage.
Responsible Gambling Features
You must be at least 21 years old to join a legal US online casino. Every trustworthy online casino has responsible gambling features that can help you if you think you have a gambling problem.
Some legitimate casinos have on-site features that support responsible gaming, such as:
Real money deposit limits
Time out
Self Exclusion
Reality check
Player activity statement
Other online casinos have partnered with Game Sense to keep customers informed and assist them in reaching for help when needed.
Official Outsourced Games
An exciting and large pool of online casino games is crucial for attracting new players and keeping existing ones. Therefore, all regulated online casinos in the USA have various types of official outsourced games from reputable providers like NetEnt, including:
Each of these games has something called RTP, which stands for return to player percentage.
This lets you know how much money a game will theoretically pay out over a large period of time. The industry-standard RTP is 96% (maybe slightly below that), and a game provided by a reputable game studio is sure to pay the exact amount of money back to players over time.
Games from dubious providers, on the other hand, may promote a high RTP when in reality… we'll let you guess.
Realistic Bonuses
Maximum excitement! Or at least until you come across a bonus with 40x rollover requirements attached to both your deposit and any bonus funds you claim.
Then it becomes quite the opposite.
Therefore, another way to gauge whether an online casino is legit or not is to read the terms and conditions behind its welcome bonus.
Fair wagering requirements on casino bonuses range between 5x to 20x, and anything beyond that will make converting the bonus to real money a near-impossible task.
The good news is that bonuses at legal and legit online casinos usually have a fair rollover, as opposed to offshore casinos where claiming a bonus is basically giving up your initial deposit.
The bottom line is that all bonuses should have fair wagering requirements and give you enough time to fulfill all the conditions.
Reasonable Account Information Requirements
Depending on which state you live in the US, you may be asked for different documentation when going through the eKYC process.
Generally, new US online casino players must complete a two-step registration process. First, sign up at the legitimate casino and provide a full name, home address, e-mail address, and telephone number.
The second step involves funding the account with money to start playing games. At this step, some online casinos will ask for extra documentation such as an ID card or passport, utility bills as proof of address, or a photo of yourself holding documentation. And that's OK.
The most important thing to remember is that legit online casinos will verify your account within just a few days, with no hiccups along the way, provided that you send them the right documents or the last four digits of your SSN.
Then again, casinos with a poor reputation will repeatedly ask for more documents, making the withdrawal process complicated, hoping that you'll eventually give up and gamble away your winnings.
That's unreasonable, and you have nothing to do with these casinos.
Read Reviews
Reading expert reviews can save you a lot of time and effort researching on your own. Expert reviews are usually written by professionals with a lot of experience and knowledge in the online casino industry. This can help you squeeze in your choices and find the best online casinos for you.
Reviews written by other players like yourself are also a good way to gauge the quality of an online casino. Just keep in mind that 3rd party casino review sites are filled with gamblers seeking revenge on the online casino because they've lost money… which is the nature of gambling.
Red Flags of Rigged Online Casinos
Nowadays, anyone can buy a domain, purchase casino software, and hire a few developers to set up an online casino operation. With that in mind, you should be wary of the following red flags before joining a gambling site:
No official license
Too-good-to-be-true bonuses
High wagering requirements
Failing to pay winnings and constantly requesting additional documents
Unreliable customer support team
Few, or mostly negative reviews by other players
You can gamble online safely and responsibly by following these suggestions and being aware of potentially rigged casinos.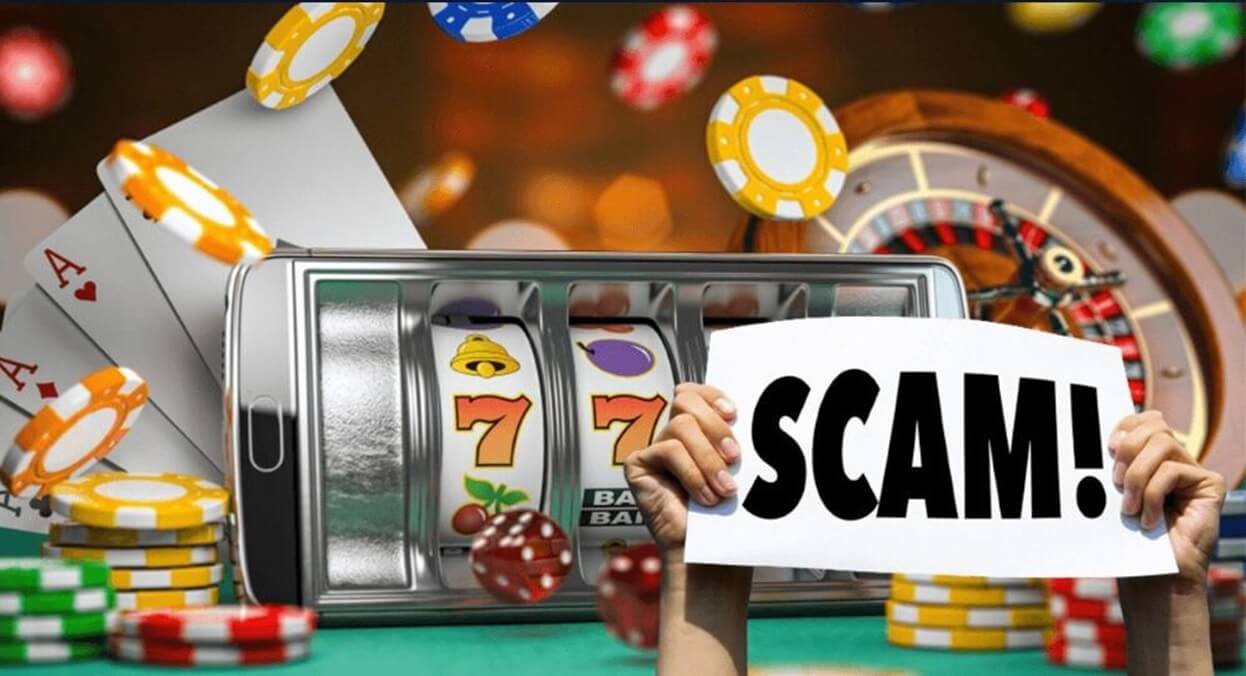 Can Online Casinos Tamper with the RNG and RTP?
You may be expecting a different answer, but it's actually a resounding no.
The games are not owned by online casinos, which makes it impossible for them to tamper with the RNG or the payout percentages in their favor. If there's anyone who can do that, then it's the software provider behind the game.
What online casinos could do is present you with games with lower RTP ratings, but changing the software of the game to be completely in their favor is not possible. And that maybe has something to do with the fact that it's already in their favor anyway.
In conclusion, RNG and RTP tampering is not possible at trustworthy casinos online. But be wary of casino developers allowing for different RTP configurations like Red Tiger Gaming.
FAQ's
Should you trust online casinos?
You should only trust reputable and legit online casinos that are legally allowed to operate in the country you're residing in. Reputable and long-lasting online casinos don't cheat, are not rigged, and are fair to players.

Sure, there are some casinos you should avoid – but you've already learned all the steps necessary to do that.
Which online casinos are real?
Every licensed online casino that offers games from reputable game studios is real, and you can win money and withdraw them by playing and getting lucky. There are also social casinos, which allow you to play with coins instead of money.
How do you trust an online casino?
To determine whether the online casino is trustworthy and reliable, you should check the casino's license, reputation among players, payment options, security, selection of games and providers, and customer support.
Is there a legit online casino that pays real money?
Every legit casino pays real money to your account. Payout time can vary depending on the withdrawal methods and the casino itself. That being said if the casino is properly licensed and regular, you will win real money if you get lucky.