Gamble USA strives to improve your online gambling experience. We aim to help you play safely, make informed decisions when gambling, and increase your betting knowledge through our guides.
We adhere to strict editorial integrity; our content may contain links to products from our licensed & legal US partners.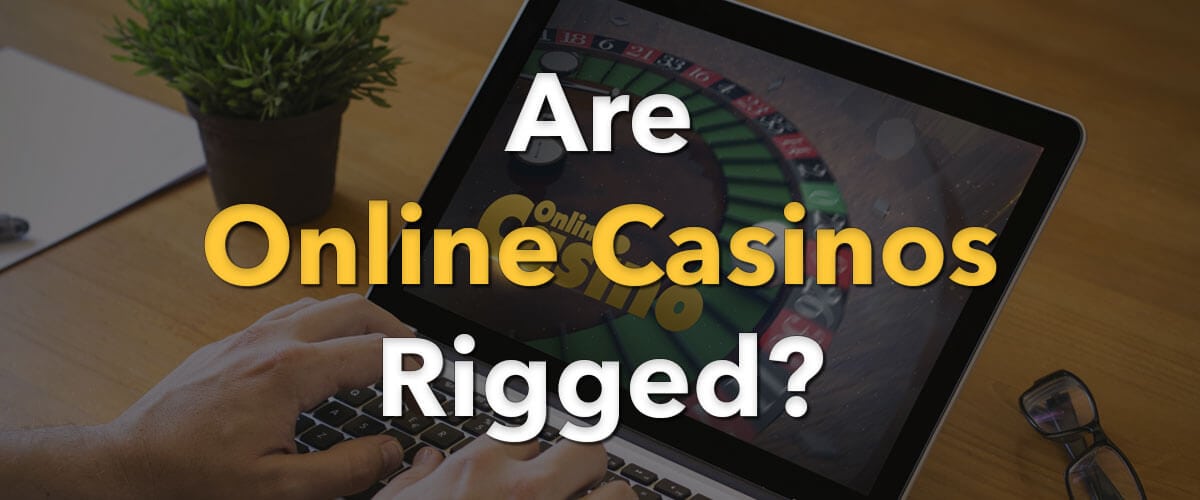 While the popularity of US online casinos is increasing every day, some people are still hesitating to join the action. Many Americans who have just gotten into the online gambling craze do not understand how it works and think that all online casinos cheat players.
Reputable online casinos do not have rigged systems because they are licensed and regulated by gaming regulatory authorities to ensure fair play. You should only sign up with a gambling platform that offers fair gaming and a safe environment for placing bets.
We have provided a list of some of the most trusted online casinos in the United States with a well-earned reputation for their services. Not only are these casinos licensed, but their games are also regularly tested for fairness by external auditing companies.
This article will also give examples of rigged online casino games, highlight reasons players think gambling platforms have rigged systems, explain the methods online casinos use to ensure fair gaming, and more. Ultimately, we intend to answer the big question: Are online casinos rigged?
Online Casinos That You Can Trust
The Current Gambling Landscape in the US
The landscape of online gambling is rapidly evolving and maturing in the United States. While iGaming is exploding across the United States and many gambling platforms accept US players, online casinos are legal in only six states: West Virginia, Pennsylvania, New Jersey, Michigan, Delaware, and Connecticut.
Many illegal, legal, and provably casinos accept US players. Understanding the difference between these types of casinos is crucial when looking for a reliable gambling platform to play casino games.
Legal Casinos
Real-money legal online casinos operate under federal and state gambling laws. These gambling platforms hold a license from recognized US state gaming authorities, such as Michigan Gaming Control Board and West Virginia Lottery Commission. Signing up with a legal online casino, like the ones we have listed on this page, ensures you enjoy a safe gaming experience.
The US also has legal social casinos and sweepstakes casinos that accept players from 49 states, except Washington. These platforms are an excellent option for anyone physically located in a state where online casinos are illegal.
Illegal Casinos
Many offshore casinos like Bovada or Yabby Casino violate federal and state gambling laws by accepting US-based players. These are referred to as illegal casinos because they don't have a license that allows them to operate gaming activities in the US. Because only six states offer legal online casinos, some players may decide to risk their hard-earned money and play illegally at offshore casinos. These casinos like Sunrise Slots have sketchy practices since they know American players who use their platforms do not have legal protection. That's the reason you should avoid illegal casinos at all costs.
It is important to remember that iGaming licenses from Curacao, Panama, or Costa Rica do not make online casinos legal in the states. None of these bodies will protect you if the casino goes rogue, and they allow them to offer games from sketchy iGaming companies like RTG, Betsoft, and Rival.
Provably Fair Casinos
Casinos with provably fair software offer verifiably random games. These casinos allow you to verify the fairness of wagers. That means you won't find rigged games on these gambling platforms because you can check the results in real time. Provably Fair casinos do not need to use third parties to test the games for fairness, as they have a Provably Fair system that uses an unbreakable cryptographic hash.
Sites like Stake.com fall under this category, but they are not yet legal in the states. Like with cryptocurrencies, there is still a lot of uncertainty surrounding blockchain systems.
Why Players Often Think Online Casinos Are Rigged
Despite the popularity of iGaming, many people still think online casinos are rigged. Here are some reasons players might think so:
Online Casinos Have Software-Generated Games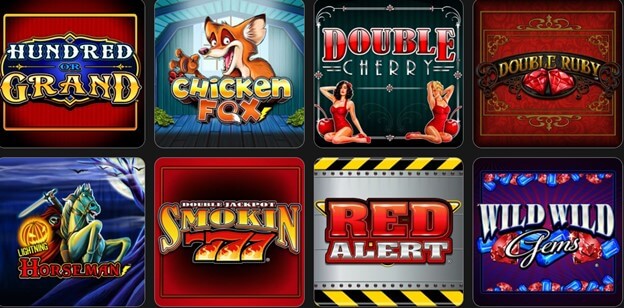 One of the main reasons players assume that online casinos are rigged is because they think that operators have control over the games they offer on their platforms. Because most people do not understand how online casino software ensures the games' fairness, they often assume they are all rigged when they are on a losing streak.
Online casinos are remote and do not offer physical games, meaning everything they provide on their platforms is software-generated. That means players do not get to view cards, dice rolls, and wheels spin in person; this has led to many people suggesting that online casinos manipulate results to their liking.
Games Have a House Edge
House edge represents the average gross profit an online casino expects to make from a game. Players can use the house edge as a guide to know the most profitable games. But many people play games without knowing their house advantage and feel the casino has cheated them when they lose. Players also think online casino games are rigged because the house always wins. Eventually.
Some Games Have High Volatility
Volatility represents how often a game triggers a win and its size. Because high-volatility games give players dry spells without wins, some players may think casinos are ripping them off. For instance, high-volatility slot games offer fewer wins but with big payouts, and most massive jackpot wins occur on highly volatile slots. Players often feel like these games are rigged since wins are big but rare.
So, are online casinos really rigged?
All the above elements can lead to players feeling that an online casino or its games are rigged, but this is not really the case. At least when playing at regulated and licensed US casinos. Here is why:
How Legal US Online Casinos Keep Playing Fair
Trusted online casinos use various methods to ensure all players enjoy a fair and safe gaming experience. They include:
Reputable and Tested Software Providers
Reliable online casinos offer games developed by trusted software providers, such as NetEnt, DGC, Pragmatic Play, and Play'n GO. These software companies are well-known brands in the iGaming industry recognized for providing a fair gaming experience through their casino games. Independent auditors have also analyzed these providers to ensure they won't expose players to unfair gaming practices.
Licensing & Regulation In Each State
Before online casinos are allowed to operate legally in the United States, they must go through a rigorous process. This includes getting their license from regulatory agencies of each state they want to offer their gambling services.
Before a licensing agency gives an online casino a gaming license, they conduct tests to ensure the operator is legitimate. They will continue checking on them to ensure they deserve it. If they find that an online casino offers rigged games, they will lose their license.
Most online casinos display who issued their gaming license at the website footer to show they are operating within the state law and players are protected from unfair practices.
On top of this, US online casinos must partner with a retail casino in the state they want to operate. This adds a further proof of legit status.
Publicly Releasing The Games' Data
To win their players' trust, fair online casinos are always transparent in their practices. They often display information about the games on their platforms, including RTP, volatility, and provider. With this information at your fingertips, you can make an informed decision when playing a game.
Trusted online casinos cooperate with third parties and legal authorities to ensure that all the information they provide about games is correct. Online casinos that guarantee fair gaming also release reports showing their quarterly and annual profit.
RNG Tested At Random Times
All online casino games, except live dealer games, use RNG software. Trusted online casinos use RNGs tested by independent testing agencies to verify the outcome of their games is random. Regular RNG checks also ensure players have a fair gaming experience. Reputable online casinos cannot tamper with the RNG of the games they offer because this could lead to the revocation of their license.
How Randomness Translates in Online Casino Games
The game collection in most online casinos includes slots, video poker, and live dealer games. We'll look at how the randomness translates in these online casino games:
Live Dealer Games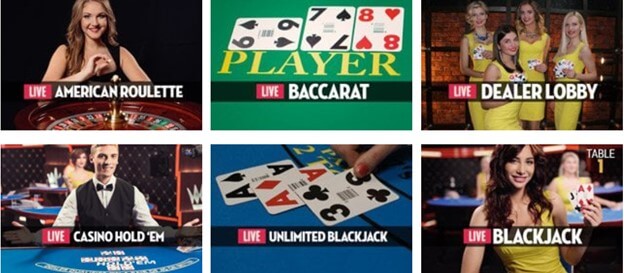 Live casino games do not use an RNG program to determine the outcome. However, the results of these games are completely random, which means live casino games are fair, and all players have a chance of winning. Human dealers run these games in real time, and they cannot influence the outcome of bets. Our guide to allegations of Lighting Roulette being rigged explores this topic in great detail.
You might be asking yourself: are live casinos rigged? Highly reputable live casinos do not have rigged games. Live casino games have multiple cameras designed to capture and feed different angles to players. Gamblers can see all the action while it unfolds as the games are live-streamed from a casino studio.
Currently, Evolution Gaming is the sole live dealer games provider at US casino sites, which has received excellence, fairness, and performance awards over the years. It is also licensed and tested by rigid iGaming bodies worldwide, with zero instances of rigged games.
Slots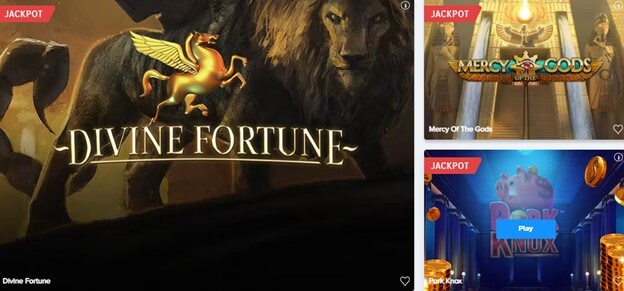 Each online slot is attached to an RNG, which selects a random number when you spin the reels of a slot game. Whenever a game loads, it generates a sequence of random numbers. The sequence will then continue to progress until you spin the reels. At this point, the game will pause the sequence and convert the random number into a tangible outcome.
RNG outcomes of online slot games are considered fair. This randomness ensures the fairness of these games, and neither online casinos nor players can manipulate the outcomes in their favor. It also provides an equal chance to everyone playing the game, meaning anyone can win the jackpot when they hit the Spin or Start button.
Video Casino Games
Video poker games use RNG to generate the outcome of every hand, and this random number generator is based on a card deck. The RNG will constantly shuffle the deck until you press the Deal or Draw button. Players receive random cards selected by the RNG program.
Because this program cycles through numerous numbers per second, it is completely random and fair. Since every round is based on random chance, this prevents online casinos from cheating while giving everyone an equal chance of winning.
Games RTP and Fairness
It is also useful to remember that RNG casino games are designed to realize a specific outcome after millions of rounds, which will always slightly favor the casino. This value is represented by the return to player rate, also known as house edge, which explains how online casinos make profit while still being fair.
Other Ways Online Casinos Are Secured
Online casinos also take other measures to ensure their gambling platforms are secure and players are safe when enjoying their favorite games. They include:
Encrypted Websites
Identity theft is a concern for many players, and that's why online casinos have cyber security protocols. Reputable gambling sites use advanced SSL encryption to protect players' data. This technology ensures your sensitive details are encrypted and unreadable to third parties whenever you access a website or during transactions. Less secure offshore casinos might employ tools like Inclave to help protect user data, but we advise against playing at those venues.
KYC Procedure
Casinos were designated financial institutions in 1985 under the BSA (Bank Secrecy Act). This, in turn, required operators to file CTRs (currency transaction reports) for any transaction over $10k and comply with the AML and KYC rules that apply to financial firms.
KYC checks are mandatory for legitimate online casinos, as they help build player trust. Know Your Customer helps prevent money laundering and underage gambling, as players have to verify their identity. It also helps with preventing the creation of multiple or fake accounts. This explains why casinos ask for your legal name, age, state, and last four digits of SSN.
Safe Payment Providers
Payments are everything in the online gambling industry. A legit online casino must only partner with safe and reliable payment providers that players trust; this ensures that players can safely fund their gaming account or withdraw winnings.
Some of the safest payment systems reputable casinos offer include:
Top-rated casinos work with multiple safe payment providers, allowing players to choose one that suits them.
Legal Online Casinos vs. Offshore Online Casinos
Offshore online casinos operate outside of US borders. That means they do not operate under strict guidelines and don't have a license that allows them to offer their services in the United States. Such casinos are illegal and can be potentially rigged.
Offshore casinos do not employ independent agencies to test and verify their games are random and fair. That's why most of them can cheat unsuspected players by rigging games. Rigged online casinos can change the RTP and RNG to ensure players do not win any money when playing.
Gaming regulatory authorities monitor websites run by legal online casinos to ensure they do not offer rigged games. Independent testing labs also regularly test games on legal casinos to ensure they are not rigged. They do this by verifying they are fair and have random results.
It is also important to note that players joining and playing at offshore gambling sites like Wild Casino are breaking the law. Without any oversight, if a gambling site refuses to pay out your winnings, you won't have anywhere to turn for help and support. The following table provides an overview of their differences:
🎰Legal Online Casinos Features
🎰Offshore Online Casinos Features
🇺🇸 Available in up to six states
🇺🇸 Available in most parts of the world
🏛️Licensed by official US state bodies
🏛️Licensed by Curacao, Panama, Costa Rica, or unlicensed
🧑‍💻Powered by reputable companies like NetEnt, IGT, Evolution Gaming, DGC, Novomatic, etc.
🧑‍💻Powered by one or a couple software companies each, including RealTime Gaming, Rival Gaming, Betsoft, Saucify, Arrow's Edge, Vivo Gaming, etc.
🎲Thousands of games
🎲Couple hundreds of games
🎁Few

casino bonuses

but with fair and easy to meet terms and conditions
🎁Several

bonuses

with high

wagering requirements

and unreasonable limitations
📱

Casino apps

downloadable for virtual stores
📱Only accessible online or via mobile browsers
✅Responsible gambling features
❌No control over your account or playing patterns
🔞Accept players over 21 years old
🔞Accept players who are over 18
💳Payment methods like Visa, MasterCard,

Skrill

, PayPal, Play+, and Cash at Cage supported
💳Few payment methods with fees supported, like Bitcoin, Cash App, prepaid cards, and MoneyOrder
The bottom line is that playing at legal online casinos is the best option because they are not rigged and offer a fair and safe gambling experience.
Instances of Rigged Online Casino Games
We combed the internet for examples of rigged online casino games and found many incidents involving unscrupulous operators. Let's look at some of the instances we found online:
Online Blackjack Rigged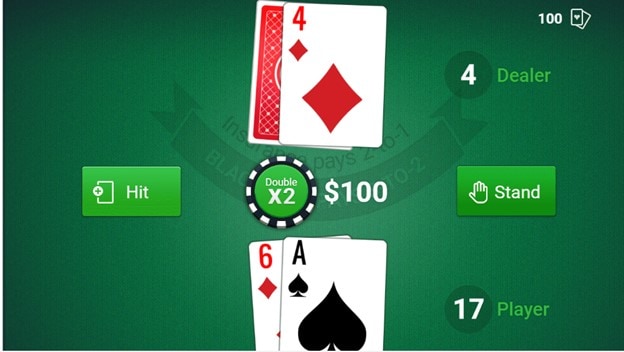 There are numerous documented cases of players claiming that online blackjack is rigged. Most of the people who reported these incidents were playing at offshore online casinos that run on a tampered RNG. For instance, a player on Trustpilot said they think they played a rigged blackjack at an offshore casino because the dealer only hit blackjacks, 19s, or 20s when they had a good hand.
Another player claimed that the online blackjack at an unlicensed casino was rigged because they had never won. They complained that they always pull 21 whenever they have a bust card.
Online Slots Rigged
While online slot games have a large fan base, many players think they are rigged. We saw numerous claims about rigged online slots on unregulated offshore online casinos. For example, a player on Trustpilot stated they played online slot games at an unlicensed and unregulated casino and believed they were rigged because they do not pay players, and when they do, you will only win between 10 cents and $1.00.
Online Roulette Rigged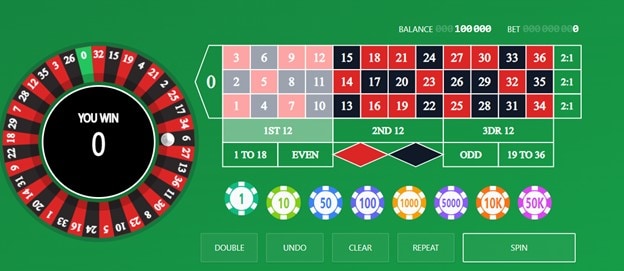 Rigging roulette games in brick-and-mortar casinos is much easier than in online casinos. But there have been reports of rogue offshore casinos offering unfair online roulette games. For instance, a player on Reddit stated they believed they were playing a rigged roulette after the ball landed on 00 thrice and 0 twice consecutively.
Are these cases proof of rigged games?
We could not say so for sure, but when playing at offshore sites – this scenario is always at play. And ultimately, you want to have fun when gambling, and having second thoughts doesn't seem like fun.
Things To Remember When Gambling Online
Ready to start your online gambling journey? There are a few essential things you should keep in mind when playing online, so that you are safe from scammers.
Choose a licensed and legitimate online casino.
Avoid playing at illegal offshore gambling platforms.
Only play at online casinos that partner with reputable software providers.
Check the odds to determine which games are ideal for you.
Practice with free games before playing in real-money mode.
Before registering an account, you should check online reviews from reliable sources to learn about a casino. However, avoid reading Reddit reports, as Reddit is not a reliable source of information. Many players make ridiculous false claims about rigged online casino games there, which are often unsubstantiated.
Which is why we created this guide, to educate readers on the nature of legal and illegal online casinos and their relationship with fairness and legitimacy.
Summary
As the iGaming industry continues to grow in the United States, many online casinos are now offering their services to American players. But not all casinos are legitimate, as some offer rigged games. You should avoid playing at offshore casinos, as they are unregulated and have a history of rigging games and cheating gamblers. There are many instances of casinos going rogue, too, leaving players hanging.
If you're looking for reputable online casinos that don't have a rigged system, go for trusted and licensed gambling platforms. Not only do legitimate casinos provide a safe and fair gaming experience, but they also have games from reputable software providers and safeguard users' data.
FAQ's
Is FanDuel online casino rigged?
No. Fanduel online casino is not rigged because it's 100% legal in five states. All the games that FanDuel offers on its platform are audited and verified for randomness and fairness.
Are online slot machines rigged?
Rogue casinos can rig online slot games by tampering with their RNG and RTP to ensure players lose. But slots at legitimate online casinos are not rigged because the operators take the appropriate measures to ensure the games are fair and random.
Is DraftKings Casino legit or rigged?
DraftKings is a legit online casino committed to providing US players with a fair gaming experience. They offer games from reputable software providers, including Microgaming, NetEnt, and Big Time Gaming. Independent testing labs also test their games to ensure they are random, fair, and operate correctly. As such, DraftKings Casino rigged reports do not hold any value.
Is online blackjack rigged for the house?
Online blackjack is not rigged for the house if you play at a legitimate online casino. The software drives online blackjack and is built around RNG to ensure random results. In fact, online blackjack has one of the highest game RTPs in the industry, at 99.50%, when played with advanced strategy.
What does the house edge mean?
The house edge refers to the average gross profit a casino expects to make from a game in the long run.
Can online roulette be rigged?
Yes, rogue casinos can rig their online roulette game by tampering with their RTP and RNG. We advise Americans to play roulette at legit and reliable online casinos. Reports of Visionary iGaming offering rigged live roulette games have been proven in the past, as video roulette by RTG. Both companies sourcing their software to illegal US casino sites.
Is Golden Nugget Casino rigged?
Definitely not. Golden Nugget Casino is not rigged since it's a fully licensed operator regulated by the Pennsylvania Gaming Control Board, the Michigan Gaming Control Board, and the NJ DGE.
How to know if a casino is rigged?
Rigged casinos are often not transparent about testing games, licensing, and regulations. They also lack security and don't offer safe, reliable payment methods. If you spot companies like RTG, Betsoft, and Vivo in their gaming lobbies, chances are they can be rigged.
Is Bovada rigged?
Hard to say. Bovada is an offshore online casino, meaning it's operating in the United States without a license. So there is a chance it can rig its games.