Gamble USA strives to improve your online gambling experience. We aim to help you play safely, make informed decisions when gambling, and increase your betting knowledge through our guides.
We adhere to strict editorial integrity; our content may contain links to products from our licensed & legal US partners.
If you have turned on the box and struggling for something good to watch, why not take a look at our pick of the best casino films available on Netflix.
Casinos and sports betting sites are places of wonder, excitement, and tension. It is no surprise that casino movies are so popular. Hundreds of different directors have tried to translate their magic onto the silver screen with mixed results. While some of these films are absolutely fantastic, others have fallen short of the mark. This makes compiling a casino movies list a pretty tricky task.
Luckily, we love a challenge, so we delved into the archives and watched some of our favorite movies about casinos, before compiling our four favorites. So, sit back, relax, and grab a bowl of popcorn as we reveal the best gambling movies Netflix. If you can't make it to Las Vegas to play a casino game, watching a film online is probably the next best thing. You do of course also have the option to play casino games online for real money in New Jersey and Pennsylvania if you are in the US.
Our Top Gambling Movies Netflix
Here is a list of our leading gambling movies on Netflix from top movie producers.
James Bond: Casino Royale
James Bond is one of the most beloved movie franchises of all time. What's the best way to make it even better? Introducing casinos into the mix of course. That's exactly what director Martin Campbell did for his 2006 adaptation of Ian Fleming's acclimated 1953 novel of the same name.
Casino Royale is set right at the start of Bond's career as an MI5 agent. The young 007 hasn't yet earned his license to kill and the movie tracks his development into the ruthless spy we recognize in future films.
The plot involves Bond – portrayed by the excellent Daniel Craig – taking on a dangerous terrorist financier in high-stakes games. It is hoped that 007 will win the game and bankrupt his opponent by in a typical fashion he encounters a few problems (and explosions) along the way.
The casino scenes are shot beautifully and capture the tension faced by every professional gambler in high-stakes poker game perfectly with some clever camera work. It is our absolute favorite Bond film and also a contender for one of the top gambling movies of all time.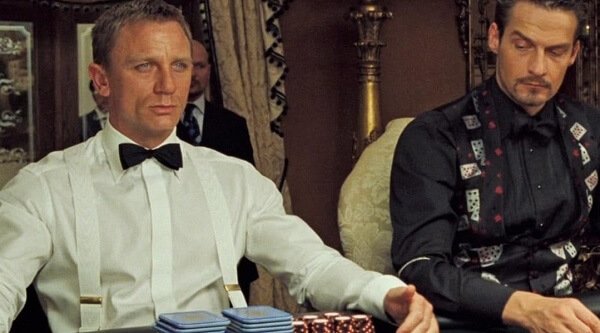 Casino Tycoon
Don't be put off by the fact that this film is subtitled, this Hong Kong flick is a thrilling watch. Casino Tycoon tracks the fortunes of Benny, an intelligent and driven young man forced to flee his homeland during the Japanese invasion during World War Two.
Promo Code: GUSA
$20 Free Play & $1,000 Matched Bonus
21+. T&C Apply
21+. T&C Apply
Bonus Code: GUSA
Top games providers
Secure & fast banking options
Promo Code: GUSA
$20 Free Play & $1,000 Matched Bonus
21+. T&C Apply
21+. T&C Apply
He has always been interested in casino gambling from a young age and decides to head to Macau – widely considered the casino capital of Asia – in order to meet with his uncle. While in the city he soon attracts the attention of the mafia and over the course of the film he slowly works his way up the criminal underworld with often dire consequences.
Once you have finished Casino Tycoon, the good news is that the sequel is also available on Netflix. Two for the price of one. Not bad.
Molly's Game
If you like movies based on true events, then this one's for you. Molly's Game tells the story of a Molly Bloom who came close to competing for the United States as a skier at the Winter Olympics, only to have her career ended by injury.
With her skiing days behind her, Molly opts to move to Los Angeles and she soon finds work as a waitress. During one of her shifts, she meets an ambitious entrepreneur named Dean – which kick starts a chain of events that climaxes with Molly beginning to run a string of high stakes poker games for A-list celebrities.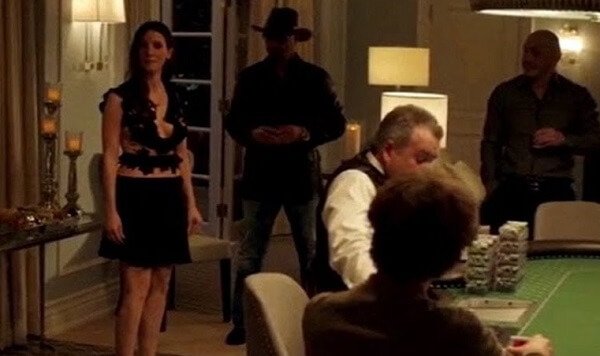 Eventually, her poker tournaments attract the attention of the Mafia with the FBI eventually shutting the operation down and taking her to trial. Over the course of the film watching Molly's development from a waitress to unscrupulous hostess in the gambling world, is a real rollercoaster.
Ocean's Eleven
Here it is, one of the best Vegas movies of all time. Ocean's Eleven is a classic of the heist genre and continues to be loved today.
The plot follows Danny Ocean's Rusty Ryan's attempts to assemble a team capable of pulling off a major heist at no less than three major Las Vegas casinos.
One of the strongest Vegas movies on Netflix features an all-star cast with George Clooney, Matt Damon, Andy Garcia, Brad Pitt, and Julia Roberts impressing in their respective roles. The fast-paced dialogue and action means Ocean's Eleven absolutely flies by.
It is the perfect choice for a Sunday night movie night in. We really couldn't recommend this one enough – it leaves many casino movies with a similar focus on the casino world in the dust.
21
Vegas, there really is no place like it. Especially when you are a high school kid who has been taught the art of card counting by his teacher. 21 was released in 2008 and instantly became a gambling movie classic. Starring Kevin Spacey, Kim Sturgess, and a young Kate Bosworth, the movie follows a group of very smart kids who are helped to count cards in Vegas.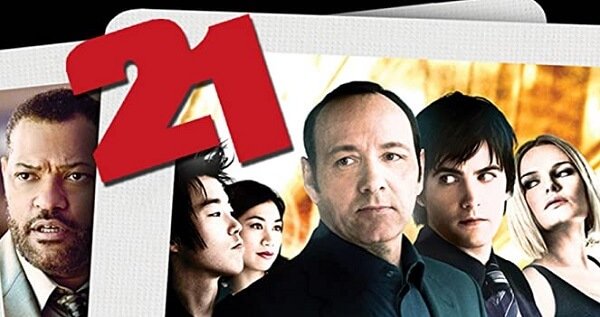 Blackjack is the game of choice and the movie is loosely based on a fact-based story about six super-intelligent MIT students and their university professor (Spacey). The MIT Blackjack team were trained to become experts in the skill of card counting and successfully took several Vegas casinos for millions in winnings. This movie lets you observe the gambling habits of blackjack players and provide insights to improve your gameplay.
Well, that is our pick of the 5 best casino and gambling films on Netflix. Do you agree with us? Have we missed your favorite from our list? Let us know @Gamble_USA